Article 56 of the Geneva Convention makes it clear that an occupying state is obliged to ensure and maintain satisfactory healthcare and hygiene conditions in occupied territory, and must take the prophylactic and preventive measures necessary to combat the spread of contagious diseases and epidemics. In 2014 Russia occupied the Crimean peninsula and parts of the Donetsk and Luhansk regions of Ukraine. Therefore, Moscow should be held accountable for any pandemic developments in those areas according to international law.
Yet while Russia officially recognises Crimea as a part of its territory, President Vladimir Putin states that Russia is not a part of the conflict in Donbas. As such, Moscow denies any responsibility for the situation in the east of Ukraine, a situation which is getting worse every day.
Donbas
The economies of so called "Donetsk People's Republic" and "Luhansk People's Republic" are totally dependent on Russia, whose own economy is suffering huge losses because of the oil crisis and the Covid-19 pandemic. The "authorities" of the self-proclaimed republics report average monthly salaries equivalent to 150 US dollars although people living in occupied Donetsk report that real salaries are often half that amount.
Many local companies operating on the occupied territories have ceased operations since the coronavirus outbreak. Some towns are quarantined and locked down. People can't work, while a shortage of savings means that they have no other way of supporting their families. Given that Moscow can't afford to allocate money to aid the separatists, Moscow has arrived at two speedy decisions.
Firstly, the self-proclaimed authorities of the "republics" don't share real statistics of those infected and dead from Covid-19. They are not even able to test the population – Moscow has never announced the number of test kits sent to the separatists. The main goal is to avoid panic which could lead to protests and the collapse of the regimes. Russia is successfully using this method on its own territory – Moscow has given an exclusive right to share the most recent official updates to its state media. Numbers appear first on TV and only after can they be published online.
The second decision was to eliminate the stamp duty for those who live on the occupied territories and want to get a Russian passport. It's been a year since Moscow officially allowed people from the occupied Donbas to obtain Russian citizenship and almost 200,000 people have so far done so, according to the Kremlin. The number of less than 10 per cent of the population living in the occupied territories.
Putin is deeply interested in increasing this number because it will give him an opportunity to officially "protect" people with Russian citizenship in Ukraine. The stamp duty is equivalent to 45 US dollars: too much for people who get paid very low salaries (even if the official average of 150 US dollars is believed. Applicants also have to pay for their own journey across the Ukraine-Russia border to cities where Russia processes applications. What's more, due to the spread of Covid-19, Russia has banned foreign nationals, including those living in the occupied territories, from entering the country and has stopped buses heading to citizenship processing points. That means that Moscow has made the process of becoming a Russian citizen cost-free at the same time it has made the process impossible.
Crimea
The so-called health minister of the Republic of Crimea Igor Chemodanov says that there are around 2,000 people with pneumonia under medical supervision on the Crimean peninsula. The admission came after some local journalists discovered that the real number of those infected with Covid-19 did not match official information. Chemodanov tried to persuade the journalists that those people had been tested negative for Covid-19 and that there were no reasons to worry. Journalists later found out that those people were isolated in hospital wards and and that some had returned from other countries.
The Kremlin has decided to use the pandemic to completely get rid of any people with Ukrainian citizenship on the peninsula while trying to tell the world about preservation of the rights of Ukrainians. President Putin recently signed a law which gives a one-year term for all non-Russians in Crimea to sell or in some other away render null their ownership of land. After the deadline all land owned by non-Russians will be requisitioned and former owners will be offered compensation calculated by the state. Needless to say, the biggest share of non-Russian landowners in Crimea is people with Ukrainian citizenship. Moscow is therefore giving people the choice of either getting rid of their Ukrainian citizenship or of their land.
Moreover, many Russian politicians are urging the Kremlin to go further and start confiscating the property of those who "harm the nation and the state during the coronavirus crisis". Namely, a notorious communist, Sergei Malinkovich, proposes the use of special forces in order to take property away from people closing hotels in Crimea or not helping locals to fight the coronavirus by distributing masks for free. It's important to note that one of the biggest income sources for people living in Crimea is tourism, but after the occupation of the peninsula the number of tourists has dramatically decreased. That's why it's crucial for the so called "authorities" to maintain hotels and other facilities open. Moscow is also trying to persecute anyone who addresses the issue of de-occupation or uses business-related legal issues to initiate criminal proceedings.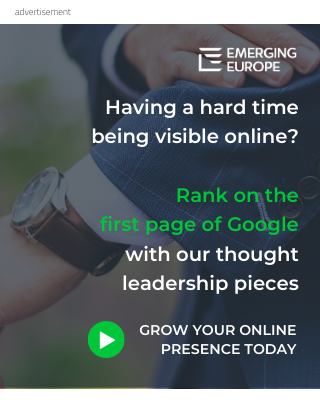 While Moscow's mayor is reportedly spending around 150 million US dollars replacing pavement tiles in the capital during the quarantine, some Russians are trying to earn money in Crimea by getting kickbacks for washing the streets with ordinary water. The so-called local administrations appear to be allocating unjustified resources to make it look as though real efforts are being made to fight the pandemic. Although later forced to admit that ordinary water had been used to wash the streets, the Soviet experience of fighting cholera was referenced as an excuse: the psychological impact of being seen to do something could have a placebo effect in citizens.
Nevertheless, the Kremlin has taken unprecedented measures in Crimea to fight coronavirus. The streets are patrolled not only by the local "police" and national guard deployed from Moscow but also by "cossack" paramilitaries which are controlled by the Russian security services but don't have any legal status. These illegal groups are even checking people's houses to see if they have "information about recent arrivals from abroad". The so-called "Head of the Republic of Crimea" Sergey Aksyonov also said that enforcement agencies could even bludgeon those who didn't follow the self-isolation regime. Some experts have already called it an experiment for the whole of Russia.
On April 17, there were media reports that some military units located in occupied Crimea would be deployed to Russian-occupied Abkhazia, in Georgia, to "help fight the coronavirus". The Crimean peninsula remains the most militarised region among those recognised as Russian by Moscow and is still used as a base for military interventions.
Russia continues to violate human rights and international law in the occupied territories. It must face the consequences.
—
Unlike many news and information platforms, Emerging Europe is free to read, and always will be. There is no paywall here. We are independent, not affiliated with nor representing any political party or business organisation. We want the very best for emerging Europe, nothing more, nothing less. Your support will help us continue to spread the word about this amazing region.
You can contribute here. Thank you.