Marcin Tomaszewski, associate economist, Economics, Policy and Governance at the European Bank for Reconstruction and Development (EBRD), and Matti Hyyrynen, head of the bank's Vilnius office, speak to Andrew Wrobel about the country's growth and prospects.
Andrew Wrobel (AW): When we look at the GDP forecast, we see the Lithuanian economy growing by some three per cent between 2014 and 2019. What is the EBRD's forecast for 2019?
Marcin Tomaszewski (MT): The EBRD's autumn edition of the Regional Economic Prospects was released on November 1, and compared to our spring forecasts, GDP growth expectations for 2018 in Lithuania were revised slightly upwards. This change is mostly driven by higher than expected investment, including through a better utilisation of EU funds and a greater need for capacity expansion among manufacturers. Going forward, however, the economic growth is expected to moderate gradually. While rapid wage growth and a further tightening of the labour market will continue supporting robust private consumption, the expected weakening in external demand from Lithuania's major trading partners, amid an investment-led surge in imports, will result in a negative trade balance, and thus will weigh on GDP growth in the forecast horizon. Also, the shrinking working-age population is expected to hurt businesses increasingly, which in turn may defer investment decisions, as the lack of skilled labour may not be easily replaced by machines.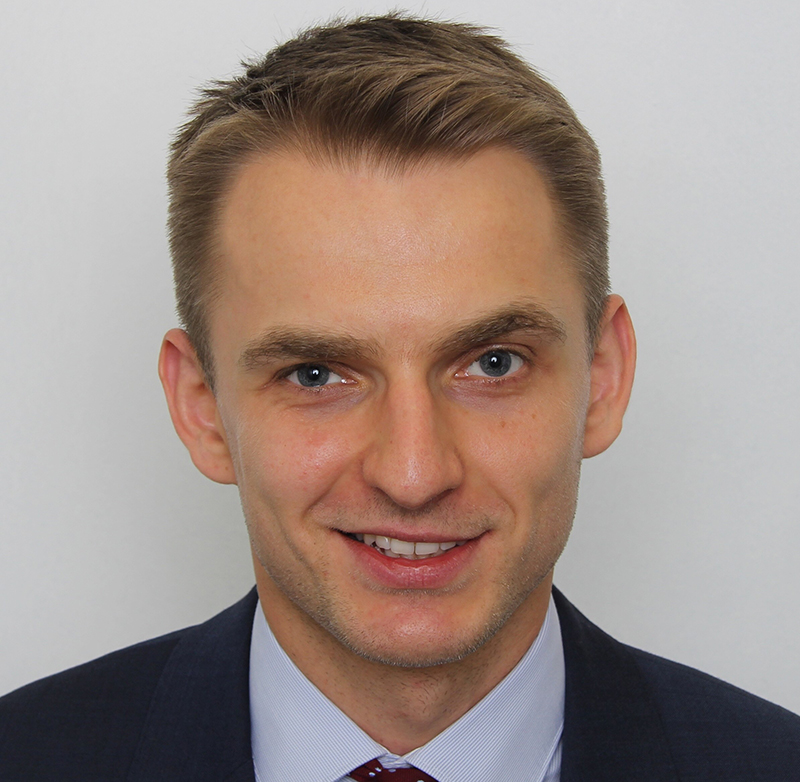 AW: Tell me which sectors are expected to contribute most to growth? How can sustainable economic growth be ensured?
MT: Well, the two key growth contributors are expected to be private consumption and investment. While the tightening labour markets result in significant wage increases that underpin greater household expenditures, this is investment that extends higher GDP growth rates over time. In particular, a shift towards greater automation may be a solution to the shrinking labour supply and rising labour costs that have already negatively affected Lithuania's and regional international competitiveness. Besides, such a move could push companies to rethink their business models and ultimately lead to a positive shift towards higher value-added production.
AW: And what are the key sectors for Lithuania, according to the EBRD?
Matti Hyyrynen (MH): There are several, I would say: manufacturing, wood-processing and agriculture in particular, as well as services, mainly banking and retail as well as FinTech going forward. Also, renewable energy is targeted. In all of these sectors energy efficiency and enhanced competitiveness are our primary angles of approach.
AW: The EU has long emphasised the importance of green energy, green economy and renewables? How is Lithuania developing its own economy in this respect? What role does the EBRD play here? 
MT: The recently adopted National Energy Independence Strategy set a very ambitious goal for Lithuania. Beyond achieving complete energy independence by 2050, renewables are expected to become the key source of energy in all sectors, starting from a share of 30 per cent in 2020, then 45 per cent in 2030 and 80 per cent in 2050. Besides, Lithuania was the first country in the Baltic states region to issue a sovereign green bond (100 million euros in May 2018). The net proceeds from that placement were on-lent to VIPA, the Public Investment Development Agency, and are expected to be used exclusively to improve the energy efficiency of multi-apartment buildings throughout the country. According to VIPA's ex ante assessment, the financial needs in the energy efficiency sector until 2023 amount to 1 billion euros, of which about 30 per cent could be covered by VIPA and the remaining part by the private sector.
The EBRD is well equipped to support Lithuania in so-called green investments. We launched the Green Economy Transition (GET) approach in 2015 to put investments that bring environmental benefits at the heart of our mandate.  For instance, this and last year, the EBRD successfully supported the two green bond placements of Lietuvos Energija, the Lithuanian's national energy company. These investments were aimed at upgrading the company's distribution network and expansion of its renewable energy capacity in order to strengthen the sustainability and security of Lithuania's energy supply and reduce its reliance on imported energy.
The side effect of these transactions was the support of the development of local capital markets. This is something that the EBRD is strenuously working on together with the European Commission's Structural Reform Support Services (SRSS) in the other countries of Central Europe and the Baltic region.
AW: How can businesses, especially those based in free economic zones (FEZs), be encouraged to be more environmentally friendly and ecologically aware?
MT: The EBRD's latest Transition Report concludes that producing goods in an environmentally friendly manner or selling green products is also beneficial for firms' financial performance, in addition to the social benefits of greener production. On balance, producers of green products appear to be less profitable than other firms in the same sectors, perhaps partially on account of these firms being more recent entrants into the market. They tend to have higher valuations even if their current return on equity is lower than for their non-green peers. This suggests that investors expect higher future returns in this sector and put a premium on environmental performance. In 2017, for instance, Tesla surpassed leading traditional car-makers such as Ford, General Motors and BMW in terms of market capitalisation – thanks to its growth potential, rather than its profitability.
AW: The EBRD is strongly involved in the capital market development in the Baltics, including Lithuania. What opportunities do you see there?
MH: The financial markets in the Baltics have been very much bank-dominated for the last 25 years. Banks' strategies are evolving, Baltic businesses are growing and becoming international. On the one hand this pushes borrowers to look for new financing sources, be they debt or equity. On the other hand Baltic borrowers are better known abroad and the sizes of their financing needs are reaching levels that qualify for capital market transactions. Also, SMEs are growing and equity is needed. In 2018 the EBRD invested via the capital markets in Lietuvos Energija's Green Bonds in Maxima's bonds, in the Port of Tallinn IPO and in Auga's issue of new shares. The bank is in the process of converting its convertible loan in new shares issued by Siauliu Bankas.
The listings /part-privatisations of Sovereign-Owned-Enterprises (SOEs), as in the case of Port of Tallinn, offers much needed investment opportunities for local as well as foreign investors. Part-privatisations are politically very sensitive, but we feel that the involvement of an IFI can facilitate these listings.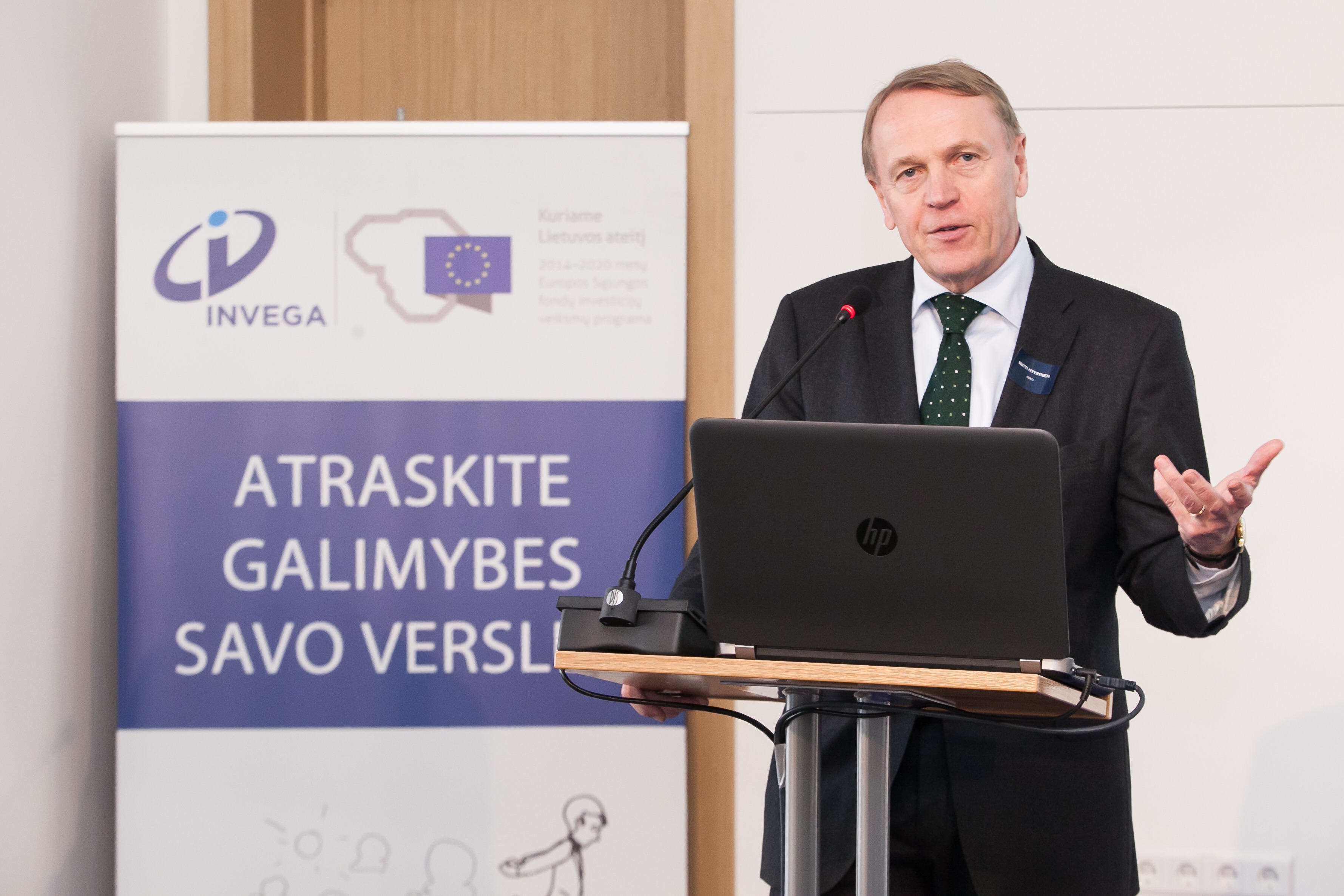 AW: CEE has been experiencing a rather steep depopulation since the 1990s. How serious is this issue in Lithuania? How has the demographic trend affected the Lithuanian economy and the labour market?
MT: According to the European Union 2018 Ageing Report, Lithuania's population, currently at 2.8 million, is expected to shrink by more than a million over the next 50 years. A less populated country is not a problem in itself but the drop in working-age population (aged 15-64) as a share of the total population constitutes a serious challenge. In Lithuania, this share is expected to drop by more than 10 percentage points, the most severe change among the three Baltics states.
Therefore, the expected population decline may further intensify the current skill shortages that ultimately will need to be offset by increased investment and productivity. Besides, the country's response to the demographic challenge will also depend on migration policies as well as the education system. The latter needs to address the dynamically changing needs of the labour market, such as the rising demand for digital skills, not only from those entering the labour market straight after school but among the general population.
AW: At a time when populations across emerging Europe are ageing, how can Lithuania adapt its older generation to these processes, which may of course seem alien to them?
MT: Well, the 2018 Country Report of the European Commission sates that less than 60 per cent of Lithuanians aged 16 to 74 have basic or above-basic digital skills, whereas about one fifth of the population has never used the internet. Going forward, the share of people not using the internet will definitely be reduced, as not making use of new technologies, including in banking, has become uneconomical. As current IT solutions became more and more intuitive and can simplify people's daily duties, they may become particularly beneficial for ageing populations as they can foster economic inclusion.