It's all too easy to forget that millions of people already live under Russian occupation in large parts of Ukraine, as well as Georgia and Moldova.
Russia may be about to invade Ukraine again, or it may not. There is no shortage of hypotheses being put forward by world leaders, diplomats, and the global commentariat (some apocalyptic, some merely wild, others more measured), but the reality is that nobody really knows, except perhaps the Russian dictator Vladimir Putin: and there's a fair chance that even he has yet to make up his mind.
What is certain, however, is that Russia has already invaded Ukraine – in 2014 – and continues to occupy large parts of its territory. Russia has also in recent memory invaded Georgia and occupies around 20 per cent of that country.
Then there's Transnistria, a breakaway region of Moldova, where Russian forces have been stationed for three decades.
A leaked NATO document, made public by the Spanish newspaper El Pais on February 2, suggests that withdrawal of Russian troops from these territories could be a pre-condition of meaningful arms control discussions and dialogue with Moscow.
But where are these territories? And how (and why) did Russia occupy them in the first place?
---
Crimea
Population: 2.4 million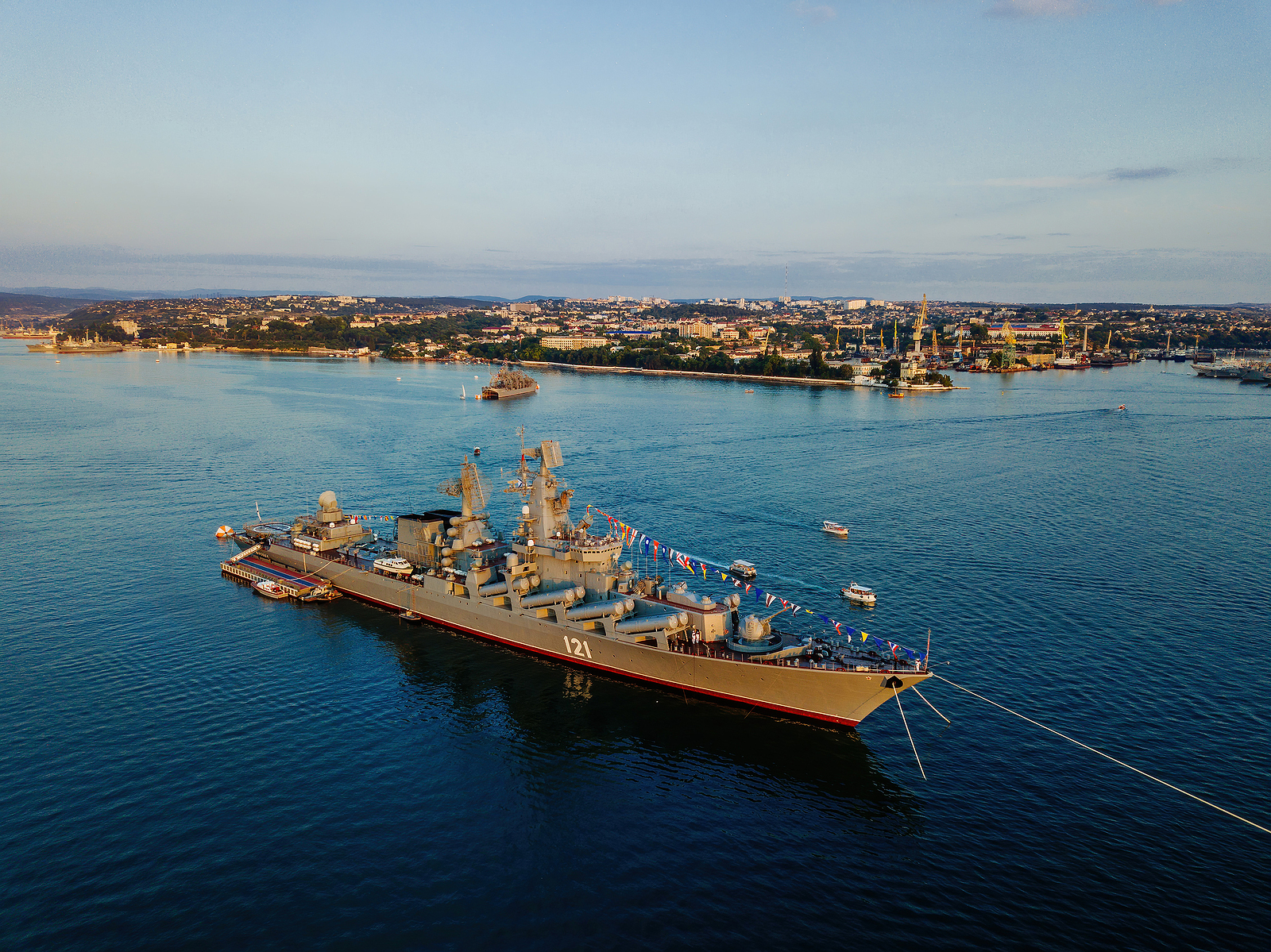 Russia annexed Ukraine's Crimean peninsula – which Moscow has always viewed as its own – at the end of February 2014, taking advantage of the chaos in Ukraine that followed a turbulent period of protests prompted by then-president Viktor Yanukovych's refusal to sign a free trade agreement with the EU in favour of closer ties with Russia.
Putin dispatched his army to Ukraine's borders for military exercises (one of the reasons that its current build-up on Ukraine's border rings so many alarm bells), and on February 27, 2014, gunmen with no insignia on their uniforms seized government buildings in Crimea, set up security checkpoints along the strip connecting the peninsula with mainland Ukraine, and took control of two Crimean airports: effectively cutting off Crimea from the rest of the country.
In March 2014, Crimeans voted to incorporate the region into Russia, in a sham referendum that was neither free nor fair.
Since then there have been significant human rights violations including forced disappearances, torture, and cases of cruel, inhuman, or degrading treatment or punishment, arbitrary arrest or detention, and substantial interference with the freedom of peaceful assembly and freedom of association.
According to Freedom House, a human rights watchdog, members of the indigenous Crimean Tatar minority, many of whom continue to vocally oppose the Russian occupation, have faced particularly acute repression by the authorities.
Freedom House also claims that all major policy decisions are made in Moscow and executed by its representatives in Crimea or the local authorities, who were not freely elected and are beholden to the Kremlin.
Ukrainian citizens from Crimea have been drafted into compulsory military service in the Russian armed forces, in contravention of international law. By 2020, more than 25,000 Crimeans had been drafted into the Russian military, with many of them forced to serve far from Crimea.
---
Donbas
Population: 2.3 million (Donetsk People's Republic); 1.5 million (Luhansk People's Republic)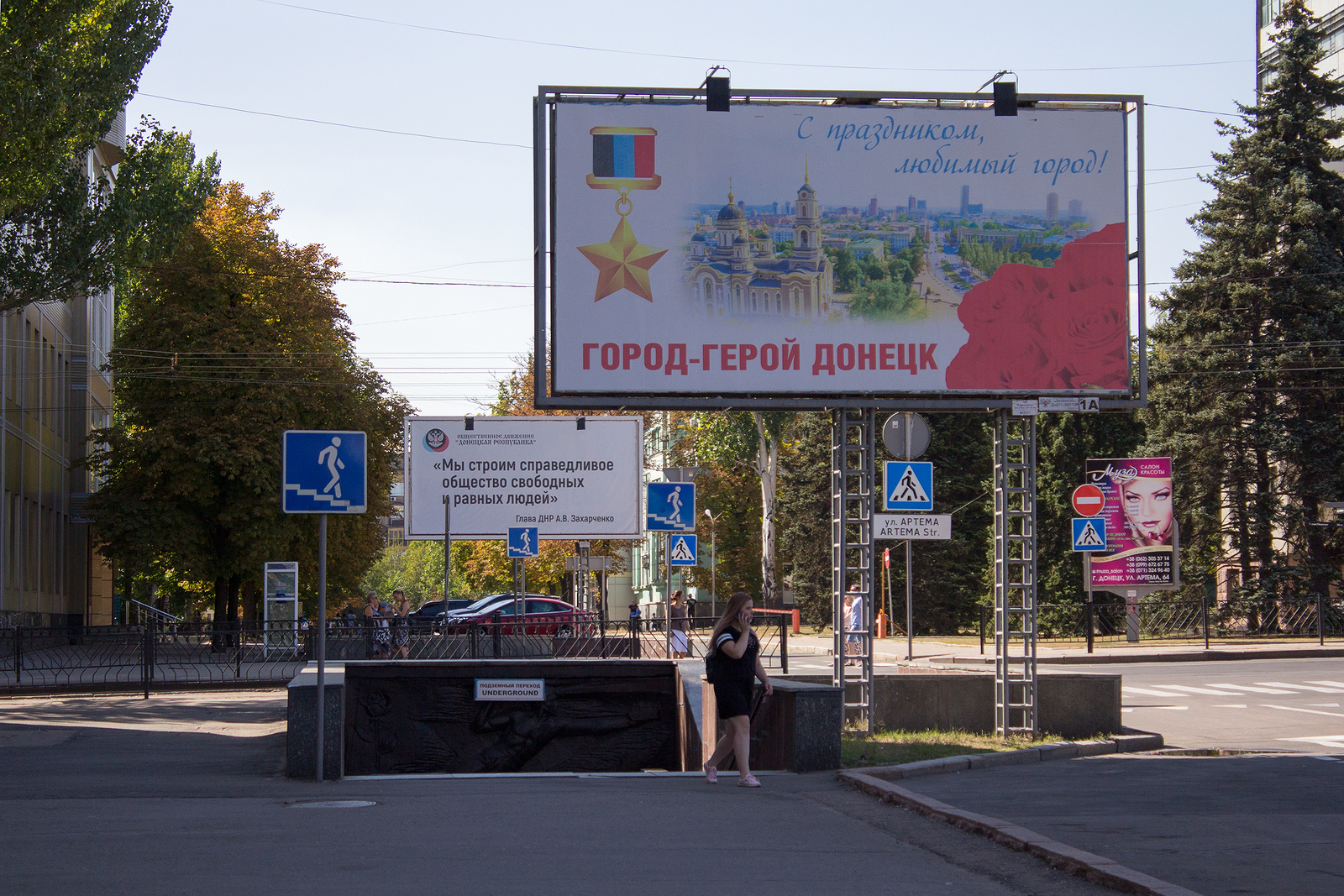 Russia sent special forces and mercenaries into the Donbas region in the east of Ukraine immediately after the invasion of Crimea in 2014, to organise an anti-Kyiv armed uprising. They seized large parts of the region (much of which was later recaptured by Ukrainian forces) but held on to the two cities of Luhansk and Donetsk, around which two rump statelets, the Luhansk People's Republic and the Donetsk People's Republic, were created. Both would soon after vote (in sham referenda) in favour of independence from Ukraine.
The independence of the two "republics" is not recognised by any United Nations member (including Russia). Both are entirely dependent on Moscow for financial and military support, and their leaders have openly proposed joining the Russian Federation.
In July 2014 a Malaysian Airlines flight was shot down over Ukrainian (but Russian-controlled) airspace, killing all 298 onboard. Dutch air accident investigators concluded in October 2015 that the plane had been downed by a Russian-built surface-to-air missile. In September 2016, investigators said that the missile system was provided by Russia, determining it was moved into eastern Ukraine and then back to Russian territory following the downing of the airplane.
Fighting has continued to this day, with varying degrees of intensity: some 13,000 Ukrainian soldiers and civilians have so far been killed. Ukraine's Ministry of Social Policy says that almost 800,000 people have been displaced from the region as a result of the fighting and occupation.
According to UN Deputy High Commissioner for Human Rights Nada Al-Nashif, "basic freedoms have been severely restricted since the armed groups took control in 2014".
---
Abkhazia
Population: 245,000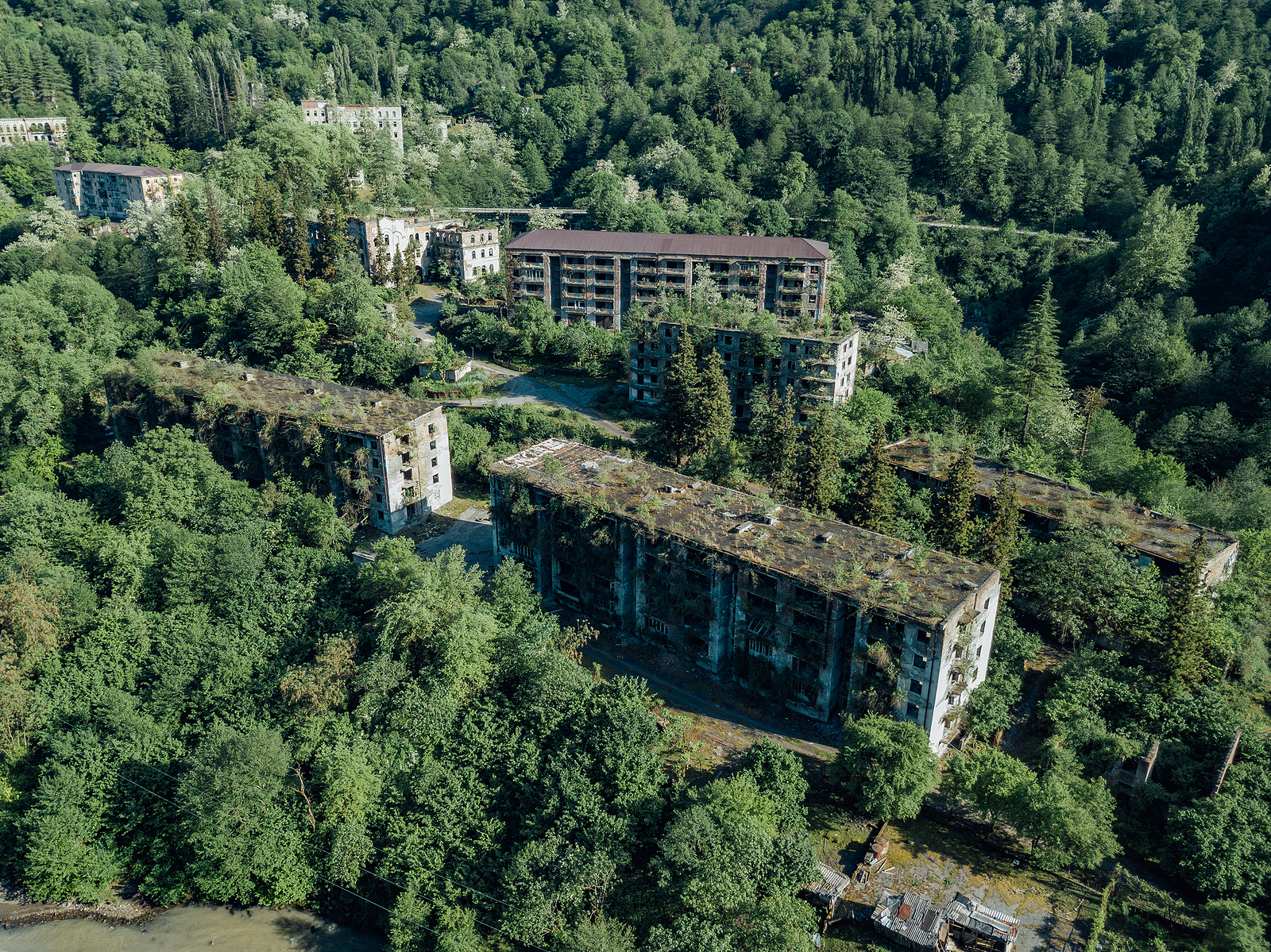 A region of northwestern Georgia, Abkhazia has maintained de facto independence since the end of a civil war in 1993 in which Russia supplied material and logistical support to Abkhazian separatists.
Its government is financially dependent on Russia, which continues to have a military presence in the region and is one of a handful of states that recognises the territory's independence, first declared in 1993.
Before the 1992-3 war, Georgians made up nearly half of Abkhazia's population, while less than one-fifth of the population was Abkhaz. As the war progressed, confronted with hundreds of thousands of ethnic Georgians who were unwilling to leave their homes, the Abkhaz separatists implemented a policy of ethnic cleansing to expel the ethnic Georgian population. Around 250,000 Georgians were forcibly removed from their homes: the vast majority have not returned.
Several thousand Russian troops are permanently stationed in the territory, and the Russian state remains influential in Abkhazia's security apparatus; the territory's State Security Service (SGB) includes a representative of the Russian government in its leadership.
According to Freedom House, corruption is believed to be extensive and is tolerated by the government, despite promises to combat it. In recent years, Russian officials have voiced concern about the large-scale embezzlement of funds provided by Moscow, but efforts to investigate and punish such malfeasance have been largely ineffective.
More than 70 percent of Abkhazia's residents hold Russian passports.
---
South Ossetia
Population: 50,000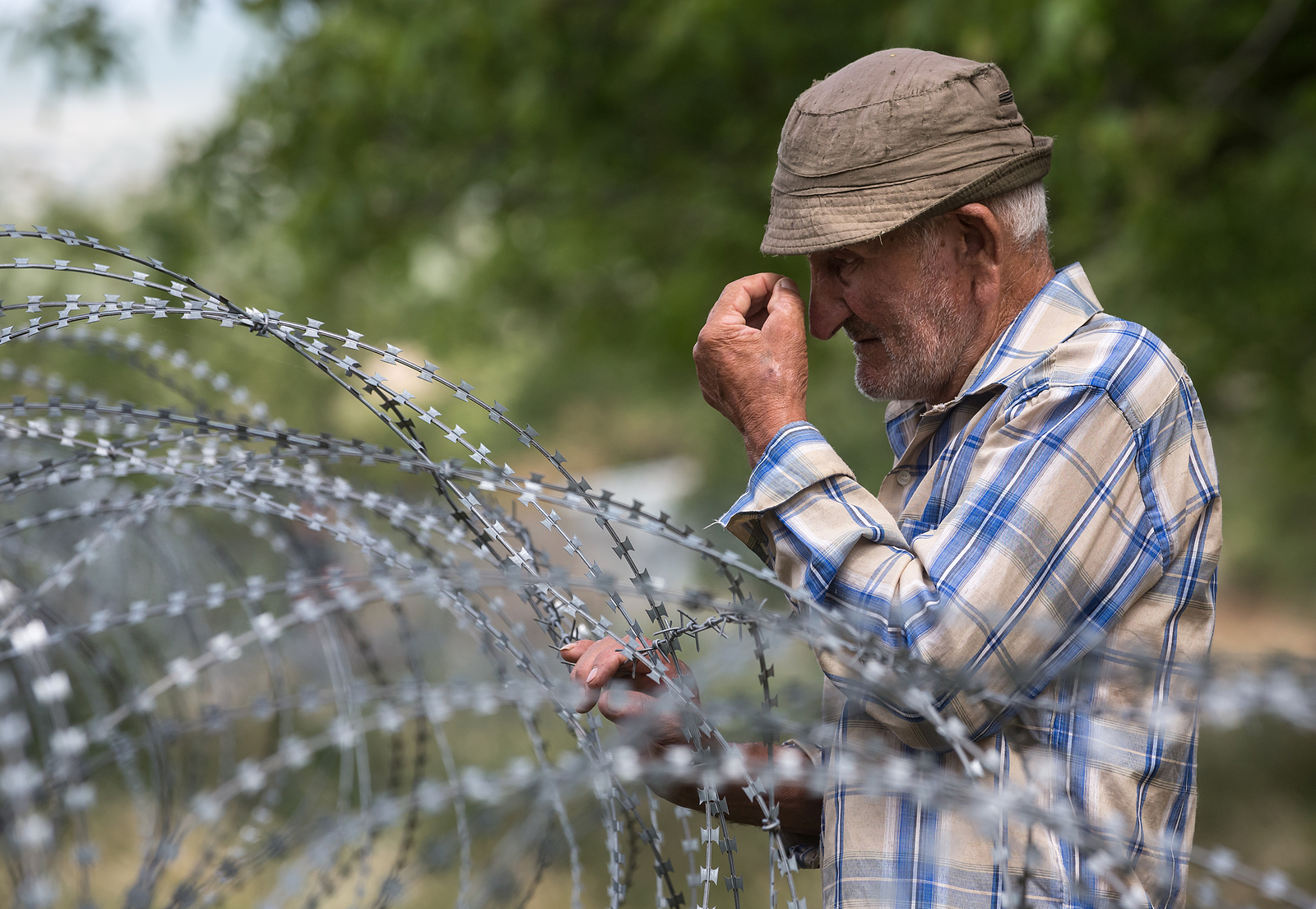 South Ossetia, in northern Georgia, engaged in an armed struggle for secession from 1989 to 1992. As in Abhkazia, the separatists were backed by Russia both politically and militarily.
The conflict remained largely frozen, with South Ossetia de facto independent from Tbilisi, until 2004, when Georgia's then-president Mikheil Saakashvili vowed to reincorporate all of the country's separatist territories.
In the coastal region of Adjara, which since the early 1990s had been the personal fiefdom of the staunchly pro-Russian Aslan Abashidze, this was achieved peacefully: Abashidze fled into exile (in Moscow) and Adjara now enjoys a great deal of autonomy and is one of the Georgia's most prosperous regions.
Later in 2004 fighting broke out between Georgian forces and Ossetian separatists around the town of Tskhinvali, but Saakashvili did not force the issue again until 2008, when increased Russian military activity in the region led to new skirmishes.
In August 2008, Saakashvili ordered a full-scale military offensive which initially took control of significant parts of South Ossetia. Russian then declared war on Georgia, claiming some of its "peacekeepers" in the region had been killed. A brief, full-scale ware ensued, in which hundreds were killed and Georgia was heavily defeated: its forces withdrew from South Ossetia (including from areas they had held prior to 2008), and for a brief period Russia occupied the Georgian towns including Gori and Zugdidi.
It was after a ceasefire ended the war on August 26 that Russia recognised the independence of both South Ossetia and Abkhazia.
Many ethnic Georgians were forced to flee the region following the 2008 war. The territory today remains under Russian occupation and almost entirely dependent on Moscow, which exerts a decisive influence over its politics and governance.
Local media and civil society are largely controlled or monitored by the authorities, and the judiciary is subject to political influence and manipulation.
---
Transnistria
Population: 460,000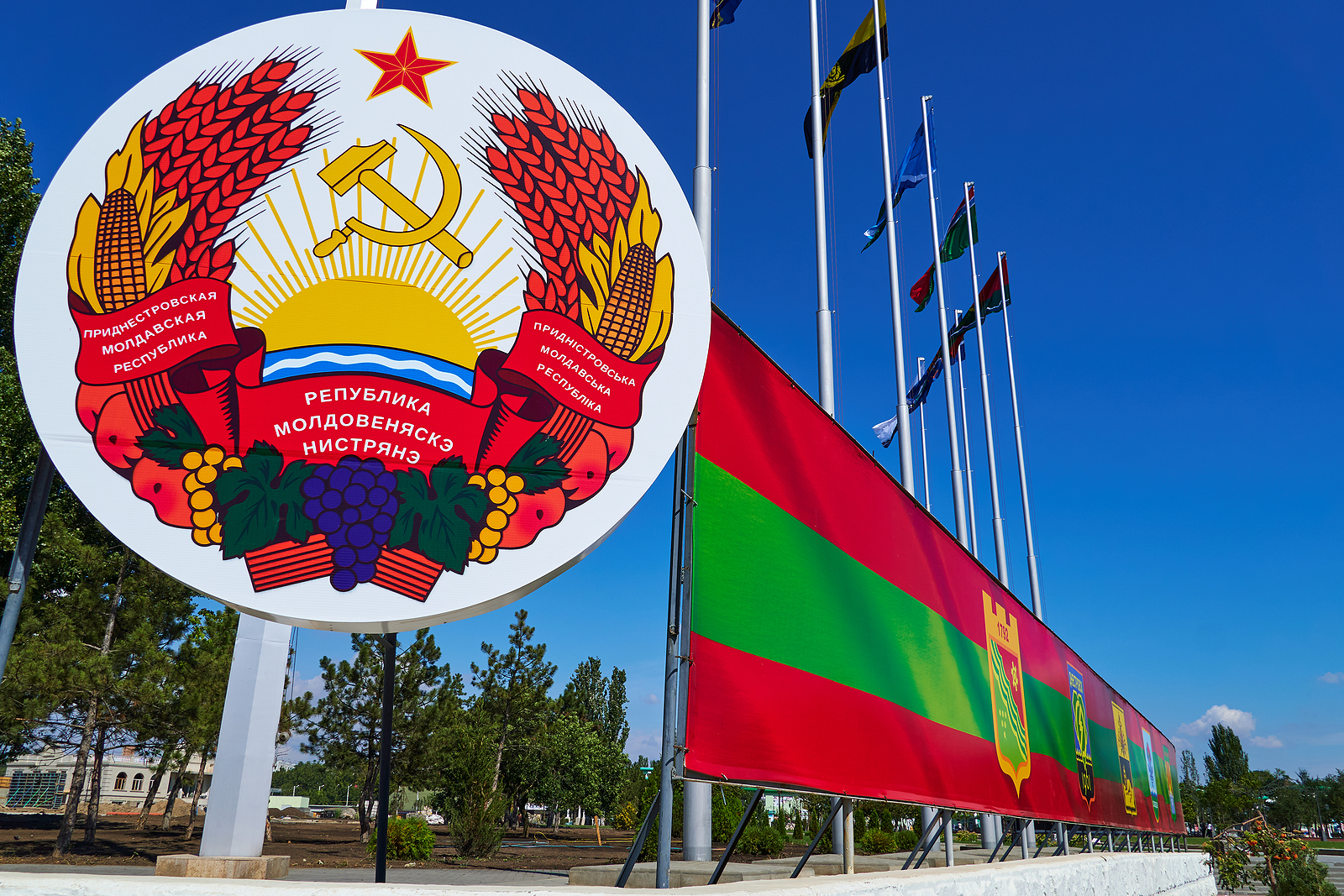 The conflict between the government of the newly-independent Republic of Moldova and the "Pridnestrovian Moldavian Republic", known colloquially as Transnistria, formed by the Russian minority living in a slither of land on the left bank of the Dniester river began in the autumn of 1991.
Unlike the rest of Moldova, Transnistria was never part of Romania – it was incorporated into the Moldavian Soviet Socialist Republic by the Soviet Union in the 1940s in an attempt to "Russify" the republic.
The separatists were supported by elements of the Russian (previously Soviet) 14th Army, which had long recruited its forces from the region. Fighting intensified in March 1992 and continued throughout the spring and early summer of 1992 until a ceasefire was declared in July 1992. It has largely held since then.
Since achieving de facto independence, internal politics in Transnistria has been dominated by a pro-Russian orientation reflecting Russian support for secession (although Russia does not recognise the territory's independence).
Minority Rights, which monitors the rights of indigenous people around the world, says that this has been reflected in measures to reduce the public role played by the Romanian language (which Transnistria's authorities call Moldavian) in the region.
This trend has also included discrimination against ethnic Romanians, including expropriation of land, intimidation of Romanian language teachers, and promotion of the Cyrillic rather than Latin script for the Romanian language
Transnistria's government and economy are heavily dependent on subsidies from Russia, which maintains a military presence and peacekeeping mission in the territory. Political competition is limited, and the dominant party is aligned with powerful local business interests. Impartiality and pluralism of opinion in media is very limited, and authorities closely control civil society activity.
In January, US officials warned – citing Ukrainian intelligence reports – that Russian special services were preparing "provocations" against Russian servicemen located in Transnistria, which it planned to blame on Kyiv and provide a pretence for action against Ukraine.
---
Unlike many news and information platforms, Emerging Europe is free to read, and always will be. There is no paywall here. We are independent, not affiliated with nor representing any political party or business organisation. We want the very best for emerging Europe, nothing more, nothing less. Your support will help us continue to spread the word about this amazing region.
You can contribute here. Thank you.