For years, Hungary's IT sector was limited to outsourcing. Today, things are very different, with innovative firms such as BlackBelt leading its charge up the value chain.
BlackBelt is a Hungarian tech company that works on nearshoring, development services and consulting. The company is a turnkey solution in team augmentation, delivering a complete team, technical support, as well as leadership.
---
---
Established in 2013, BlackBelt now employs around 230 people, bringing together experts with the most exciting IT projects.
The company works with multinational corporations in Hungary as well as North America and Western Europe, and says that its mission is to provide value-added services, make basic technology innovative and employ young talent across the country.
A bright future for Hungarian IT
According to András Wolf, co-founder and sales officer of BlackBelt, the firm's biggest sectors of activity have long been software development and team augmentation. However, he says that during the Covid-19 pandemic, custom and low-code development started to take over.
Low-coding applications are designed in a visual way, where instead of hand-coding, workflows and screen designs are prepared, and apps generated automatically, at the push of a button, based on the visual design.
The approach democratises application development, so that even those without any tech education can easily adopt it.
"This is the trend," Wolf tells Emerging Europe. "Low-code has been emerging, and I believe that it will take over the flag of the company as well as becoming prevalent on the global market in two years."
According to Wolf, the IT sector in Hungary has a "bright future" and will become more important as, unlike others, it has not been significantly impacted by the pandemic.
"On the contrary, this market has been in a very good state."
"Working on software robotics is our main goal, and digital business automation is in the same combination with low-coding, it is in the same bubble," he adds.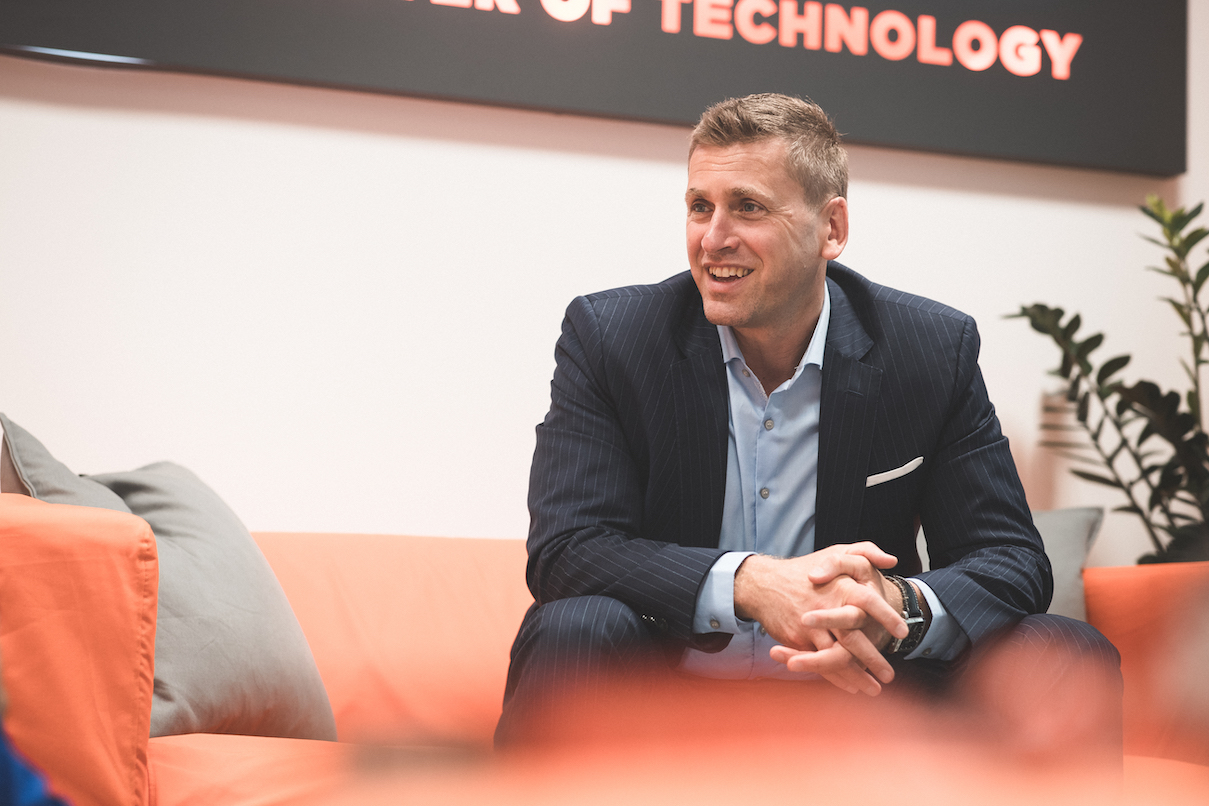 Value-added services
Hungary was viewed as a low-cost outsourcing destination. However, in recent years, the country has been increasingly forging a reputation as a place where innovation is also happening.
Indeed, Wolf says that Hungary is no longer a low-cost outsourcing destination. "High-quality, value-added work is now being done here."
He says that the name of the company, BlackBelt, was adopted to emphasise the company's focus on quality and high standards.
"We love to say that we have colleagues with blackbelts. It's a sign of quality for us," he explains.
Wolf adds that the firm is a turnkey solution, which provides value-added services and proposals.
"We are able to build up an R&D centre for any company. We have experience and we have done that many times. Today, Hungary is already a destination for a lot of projects," he says.
Returning to the rise of low-code, he adds that BlackBelt are "pioneers" in the field. "We have our own low-code platform and we also represent Mendix, the world's biggest provider in developing mobile and web applications."
Reiterating the idea that Hungary is no longer a low-cost country, he adds that "we are not a low-cost outsourcing company. We are able to deliver a good package of knowledge, technology and IT. We are in the middle on the market."

Innovation
BlackBelt is an innovative company, which focuses on finding innovative and creative solutions.
"We have an innovative operating board, focused on changing approaches, technology and the mindset of our clients. We help our clients to save money and time through innovation. I think it's an added value as well," says Wolf.
"We always concentrate on the channels, how we are able to find new ideas, what we are able to convert into innovation," says Wolf. "We innovate at deep technology level – low-coding is such an innovation. We understand technologies to their core. We want to reform software development, working with the best talent."
Finding fresh talent in the country is also one of the most important facets of the company's push towards innovation. That's why BlackBelt collaborates with the prestigious Corvinus University of Budapest.
"We are a partner of Corvinus University, through which we are able to reach them [youngsters] and try to understand how we can help them make a change. I think this is the most important aspect of our work," Wolf explains.
"We work with talent who have innovative ideas. We make presentations on how to innovate and try to develop their ideas. Of course, we are looking for innovation from inside the company, from our talent, but we are channelling it from outside as well."
---
Unlike many news and information platforms, Emerging Europe is free to read, and always will be. There is no paywall here. We are independent, not affiliated with nor representing any political party or business organisation. We want the very best for emerging Europe, nothing more, nothing less. Your support will help us continue to spread the word about this amazing region.
You can contribute here. Thank you.