Emerging Europe has explored the Israeli tech ecosystem to find out what Central and Eastern Europe can learn, and what potential synergies there are between the region and the start-up nation.
Over the past decade Israel has seen the birth of over 11,000 start-ups, including 70 unicorns, and Israeli tech companies have attracted investment of more than 65 billion US dollars.
---
---
Indeed, with a population of around 8.5 million, Israel boasts the largest number of start-ups per capita in the world, around one start-up per 1,400 people.
It is no wonder that it calls itself the start-up nation.
In StartupBlink's latest ranking of start-up ecosystems, Israel was third: behind only the United States and the United Kingdom. Tel Aviv ranked eighth among cities: no city in Central and Eastern Europe made the top 20.
So, what can Central and Eastern Europe learn from Israel? And what opportunities does Israel offer Central and Eastern Europe?
Connecting through talent
Adi Barel is the managing director of the European Institute of Innovation and Technology's (EIT) Israel hub.
She says that the main opportunities are learning and sharing knowledge.
"The way to do that is working with start-up influencers," she says. "Taking start-up influencers from the region and bringing them to Israel – or vice versa – for mutual learning on how to support start-ups."
There are also mentors and networks that can be used, she suggests.
"This is a way that Israel can discover the [CEE] region and the region can learn from Israel."
"I think the region is a gold mine for Israeli start-ups and Israeli companies in general, and if we support initiatives that promote learning, we will discover each other and will be able to collaborate better."
She says that one of the biggest challenges in Israel today – and the biggest risk Israel is facing in the high-tech scene – is a lack of talent, especially in research and development [R&D] and software [development]. The annual report of the Israeli Innovation Authority confirms that."
"With over 25 billion US dollars in direct investment and 82 billion US dollars in Nasdaq IPOs just in 2021, Israel misses over 20,000 software engineers and the numbers are growing rapidly, also due to the Israeli restriction on work immigration," says Benny Shlick, founder and managing director at Innovation Without Borders.
"Israeli companies are constantly looking abroad for relevant hubs. This is a great way of tapping into the Israeli ecosystem, be exposed to the Israeli technology and grow together," he adds.
"Israeli start-ups and companies in general already recognise the region's strength in software development and R&D," Barel says.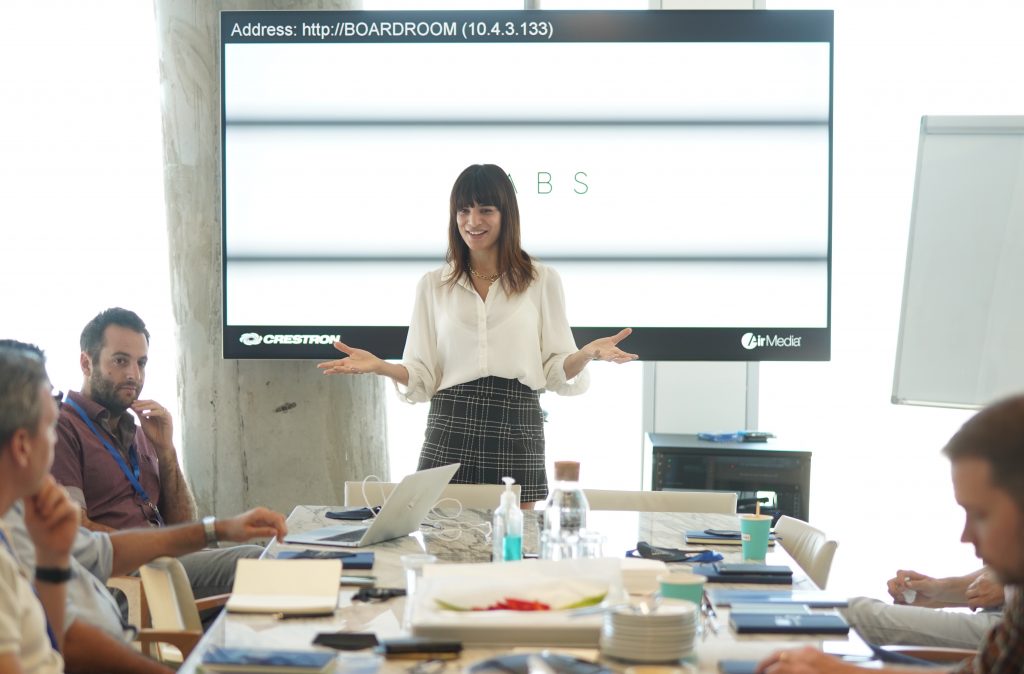 Hotbeds of innovation
Universities, she adds, which should be the hotbed of innovation, could be another link.
"People at universities should change their mindsets and understand that this is their way to not only build their brand and financial resources but also attract excellent talent."
Technion, the Israel Institute of Technology, set up in 1912, 36 years before the establishment of the state of Israel, already runs numerous collaboration projects with other universities in Europe.
Innovation without Borders' Shlick adds that Israelis love opportunities.
"They jump at them."
And they are not afraid to fail: indeed, he says that "there are investors who don't want to invest in companies with founders who haven't failed."
It's often said that the state of Israel is itself a start-up. Michal Seror, director of ecosystem development at Startup Nation Central, explains this mentality.
"In order to survive, Israel needed to create solutions, and fast. Almost everything was done in 'trial and error' style, sometimes we got it right. The relevant solutions received global recognition, take as an example, Netafim, cherry tomatoes, USB drives, WAZE and so many others," she says, adding that Israeli innovation crosses multiple sectors.
"This is the uniqueness of Israeli innovation," she says. "Start-ups that have an innovative solution shift and pivot into other domains, wherever their solution could be relevant. From cyber to industry 4.0, from telecom to agritech. This agility keeps them relevant."
Public-private partnership (PPP) has been a key driver of Israeli innovation. In the 1990s the government pushed for innovation and invested in it: this is one area where Central and Eastern Europe would do well to take the lessons learnt on board.
"Governments should have a strong and clear voice about how to lead innovation," says Seror, but adds that 85 per cent of Israeli innovation is now private, suggesting that governments need to create the framework for innovation and then let the private sector take over.
Israeli VCs go global
One of the ways the governments can create that framework is through education, and then there's venture capital. In the third quarter of 2019, venture capital funds invested 414.2 US dollars per capita in Israel compared to 282.1 US dollars in the United States.
Emerging Europe's start-ups could certainly be in a position to benefit from Israel's excess VC but will need to promote themselves well enough. And in Israel that means networking, says Eyal Bar-Zvi, an attorney and an economist who heads the transfer pricing practice at Herzog Fox and Neeman
"Networking is key to seeing tangible results, with strong relationships at the base of this," he says, "with roots back in army service and universities."
Understanding the importance of this, EIT Hub Israel's programme Connect and Experience brings European ecosystem leaders to Israel for an immersion bootcamp that provides tools and best practices from the Israel ecosystem and creates a strong network of like-minded peers.
Then there is the already large number of connections between Israel and emerging Europe – many of them historical – which could facilitate this networking and encourage broader collaboration in the start-up world.
Leora Hadar is the director of the Europe department at the Israeli Ministry of Economy and Industry and says that Israel is "definitely" looking for opportunities in emerging Europe.
"We are looking at what the strengths are, how we can collaborate, and what makes sense for both sides. We have a few elements that play positively towards Eastern Europe. There are many Israeli citizens that are affiliated with the region: this creates connections," she says.


'We can definitely find synergies'
Dr Andy David, director of innovation, entrepreneurship, and technology at the Israeli Ministry of Foreign Affairs believes that Israel needs to learn what the growth engines are in the countries of emerging Europe, and that they in turn know what the growth engines are for Israel. "Then," he says, "we can definitely find synergies."
Israel-based subsidiaries of organisations such as Novartis and Pepsico already work with Central and Eastern Europe through a partnership with EIT Health and EIT Food.
One of the programmes run by EIT Hub Israel is Disrupt Me, an innovation programme for EU corporates seeking to advance their company with groundbreaking Israeli technology.
Zeev Lavie, VP international relations and business development at the Federation of Israeli Chambers of Commerce, points out that Israel has been a member of the EU's Horizon funding programme for research and innovation for many years.
"Europe is Israel's biggest trading partner, and a third of our imports and exports is with the EU. Europe is our backyard, and we work hard to maintain these relationships," he says.
The potential for collaboration in the tech and start-up worlds between emerging Europe and Israel is clearly huge, and it's encouraging that initiatives such as Horizon, and the various EIT programmes, are doing their part to facilitate it.
Alejandro Marabi, senior manager R&D at PepsiCo, says that: "We now have a project with Danone in CEE, Technion [the Israel Institute of Technology], and a local start-up from Israel, all this through EIT Food.
"With EIT enabling and linking and bringing to the table all these partners and offering one of the best frameworks that I know, it is very easy to make such things happen."
---
Unlike many news and information platforms, Emerging Europe is free to read, and always will be. There is no paywall here. We are independent, not affiliated with nor representing any political party or business organisation. We want the very best for emerging Europe, nothing more, nothing less. Your support will help us continue to spread the word about this amazing region.
You can contribute here. Thank you.