The Emerging Europe Council is an independent advisory body to the board of directors of Emerging Europe.
The Honorary Members of the Council include leading opinion formers, senior business executives, scholars, former senior representatives of international organisations, civil society and the world of diplomacy and art. The Council meets once a year in June, at the Leaders' Meeting and Awards, to discuss emerging Europe's strategic issues and their implications for the work and future development of the organisation.
The Members also nominate and choose the laureates of the Professor Günter Verheugen Remarkable Achievement Award and Princess Marina Sturdza Achievement Award for individuals from outside the region who have contributed to the social, economic and democratic development of the 23 emerging Europe countries, and for those from within emerging Europe who have contributed to that same development globally.
Currently, the Council has 14 members, seven women and seven men.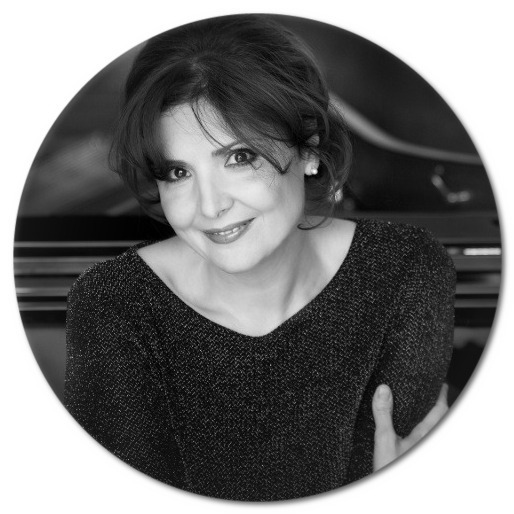 Elisso Bolkvadze
Elisso Bolkvadze is a globally recognised pianist and musician with an outstanding sensibility and brilliant virtuosity. She has established herself as a vivid cultural heritage protector and became UNESCO Artist for Peace in 2015. She is actively engaged in cultural and human rights actions. Ms Bolkvadze is a patron and the main organiser of the Batumi Music Festival. Born in 1967 in Tbilisi, Georgia, Ms Bolkvadze studied in a special music school for gifted children and continued her study in the conservatory of Tbilisi and then in Moscow. Later she moved in Paris and continued her education with the composer and philosopher Michel Sogny in France and Austria.
Milda Dargužaitė
Milda Dargužaitė is the Chief Executive Officer at Northern Horizon Capital Group, a private real estate investment firm. In 2017 she served as the Chief of Staff of the Government of Lithuania overseeing all public sector reforms. In 2011, Ms Dargužaitė was an adviser to the Minister of Economy of Lithuania and later headed Invest Lithuania, the public agency responsible for developing the investor base in the country. She has also held senior positions at Goldman Sachs in New York and Barclays in London and Vilnius. Ms Dargužaitė holds an MSE degree from Princeton University and a BA from Middlebury College.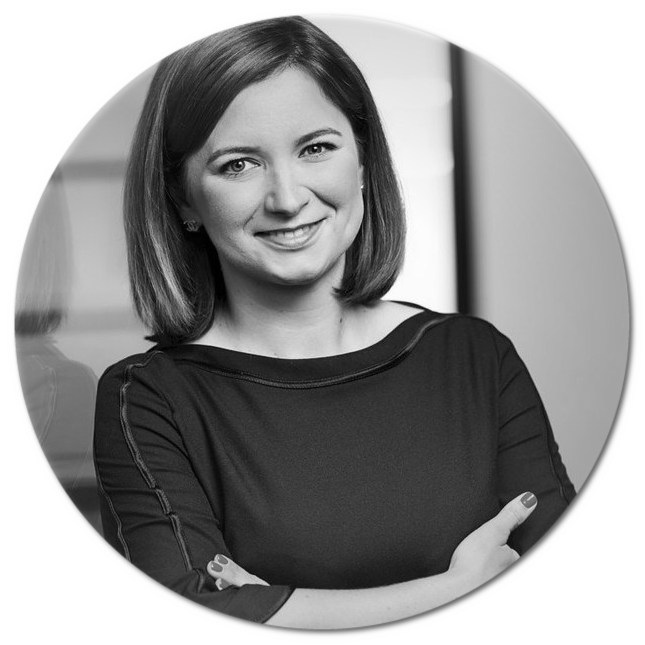 Agnieszka Gajewska
Agnieszka Gajewska is Partner at PwC and the Leader of Public Sector & Infrastructure practice in Central & Eastern Europe. Polish national specialising in infrastructure financing, working with international institutions and donors and local governments, with particular focus on Emerging Markets. She has over 18 years professional experience in deal structuring and transactional support, fund raising and public and private sector consulting, covering various projects in Europe, CIS and North America.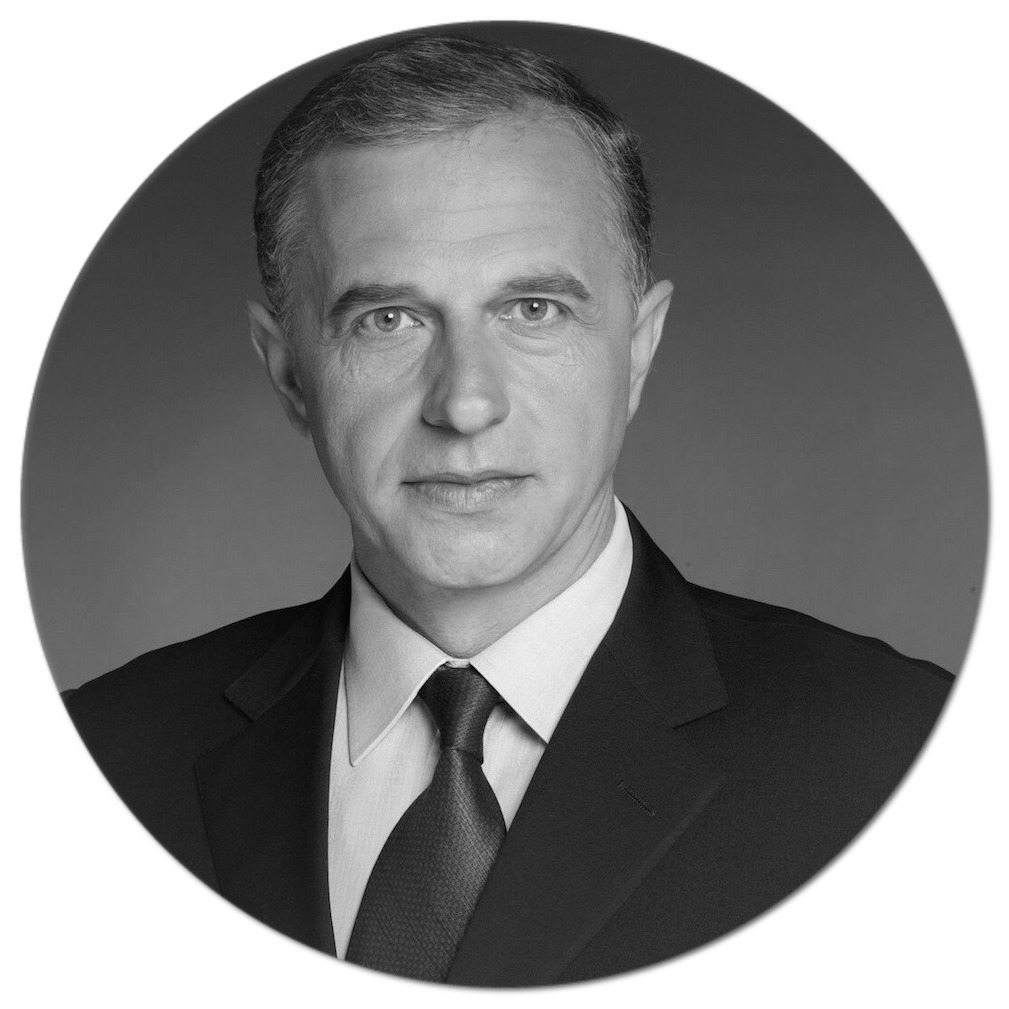 Mircea Geoană
Mircea Geoană is the deputy secretary of the North-Atlantic Treaty Ordanisation (NATO). Previously, he was the president of the Aspen Institute Romania and president of the Romanian Senate. Prior to that, he was the chairman of the Romanian Social Democratic Party (PSD). Prior to his political career, Mr Geoană served as Romania's ambassador to the United States. Appointed at age 37, he was the youngest ambassador in the Romanian diplomatic corps. From 2000 to 2004, Mr Geoană served as Romania's minister of foreign affairs. Born in 1958, Mr Geoană graduated from the Law School at the University of Bucharest, the Ecole Nationale d'Administration in Paris and Harvard Business School, where he completed the World Bank Group Executive Development Programme. He also holds a PhD in world economy from the Economic Studies Academy of Bucharest.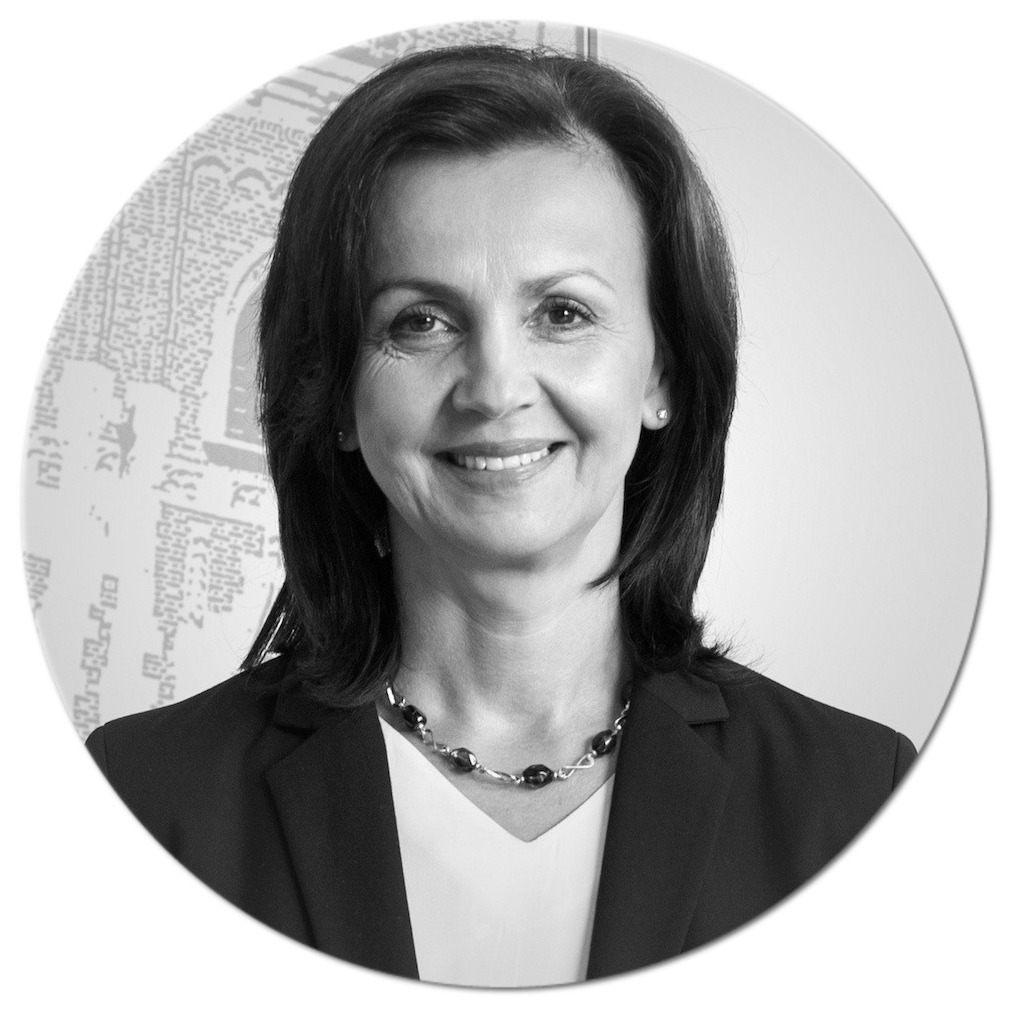 Olga Grygier-Siddons
Olga Grygier-Siddons has more than 30 years of experience working in a professional services environment. Originally from Poland and educated in the UK, she built her career within the corporate finance practice of PwC in the UK were she became a partner working on a range of projects for public and private sector clients in the UK and internationally. Ms Grygier-Siddons has spent the last 14 years working with clients and developing the PwC business in Central and Eastern Europe, culminating in becoming the CEO of PwC in Central and Eastern Europe with responsibility for 29 countries, 300 partners and 12,000 staff. As part of this role she was a member of the PwC Strategy Council which comprises 20 top leaders of the PwC network. Having completed her four year term, Olga is currently on sabbatical pursuing her passion of promoting responsible leadership.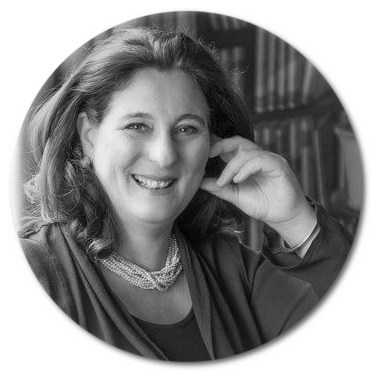 HRH Princess Katarina of Yugoslavia
Princess Katarina of the House of Karađorđević is a member of the British Royal Family and the Serbian Royal Family. She was born in London to Prince Tomislav of Yugoslavia, second son of Alexander I, King of Yugoslavia, and his wife, Princess Margarita of Baden. Following the death of her mother, Princess Margarita, in 2013, Princess Katarina became the senior female descendant of Queen Victoria. Princess Katarina is the President of the Guild of Travel and Tourism and is actively involved in supporting many charitable causes. She is the patron of the Royal School of Etiquette and Butlers, where she teaches as a senior lecturer alongside Grant Harrold, Former Butler to HRH The Prince of Wales. The Princess manages her own businesses and undertakes various commercial work around the world.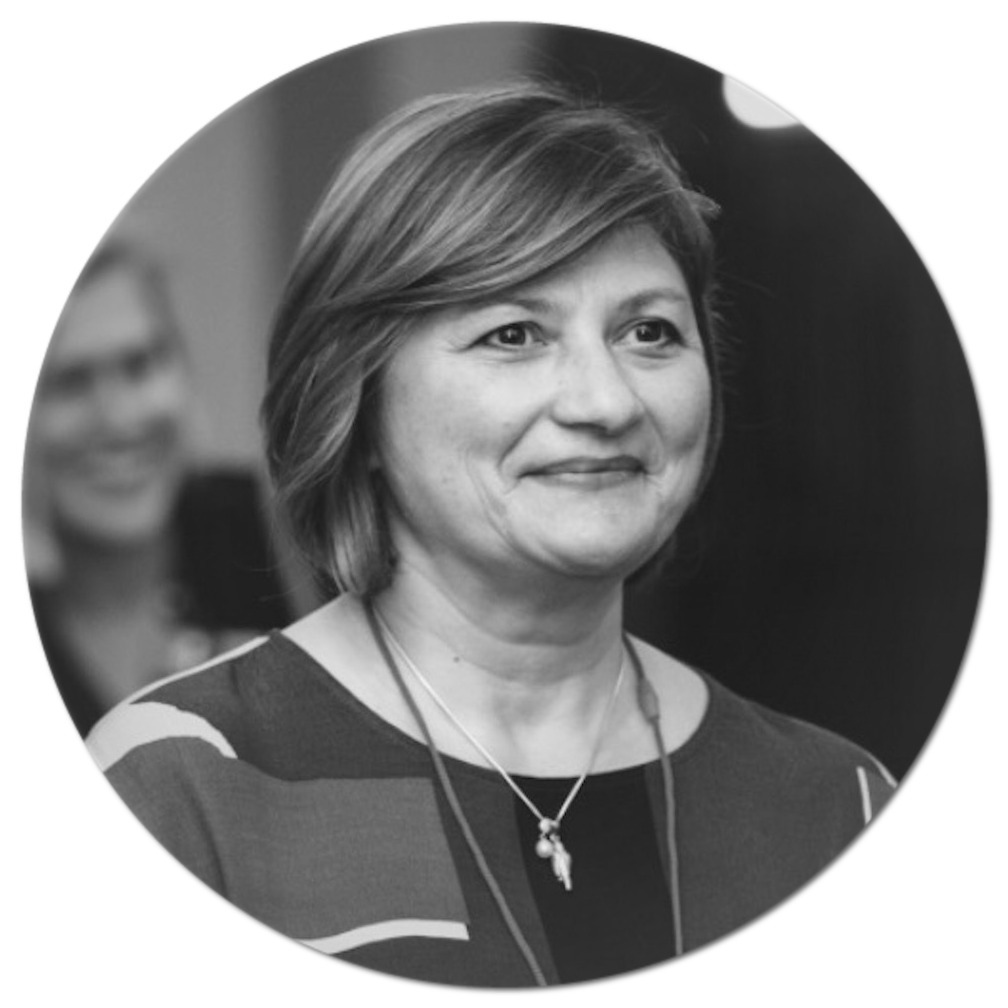 Anne-Marie Martin
Anne-Marie Martin is the British Chambers of Commerce's (BCC) Director for Global Business Networks. An experienced senior Board level business executive, Ms Martin has worked in industry and the not-for-profit business sector over many years and brings a wealth of experience in international business, trade and commerce and the world of chambers of commerce to the role. She is the former CEO of the Council of British Chambers of Commerce in Europe (COBCOE) and before that, the CEO of the British Romanian Chamber of Commerce. Prior to working in the chamber of commerce world, her roles included senior executive leadership and Board positions in export sales, operations and marketing in the engineering industry for several years. Ms Martin is a Fellow of the Chartered Management Institute (FCMI).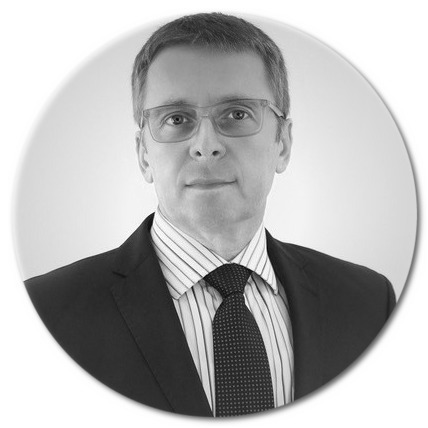 Ivan Mikloš
Ivan Mikloš is a former deputy prime minister and minister of finance, deputy prime minister for economy and minister of privatisation of the Slovak Republic. He co-founded and led the economic think tank MESA10. During 2006-2010 and 2012-2016 he was a member of the Slovak parliament. Since April 2016 he has served as a chief economic advisor to the prime minister of Ukraine. Mr Mikloš was one of the leading figures of economic transformation in Slovakia, and significantly contributed to the entry of the Slovak Republic into the OECD and started an extensive and effective tax reform. He also led the government's agenda on economic restructuring and fiscal consolidation. In 2004 he was named as the Top Business Reformer in the World Bank´s Doing Business report.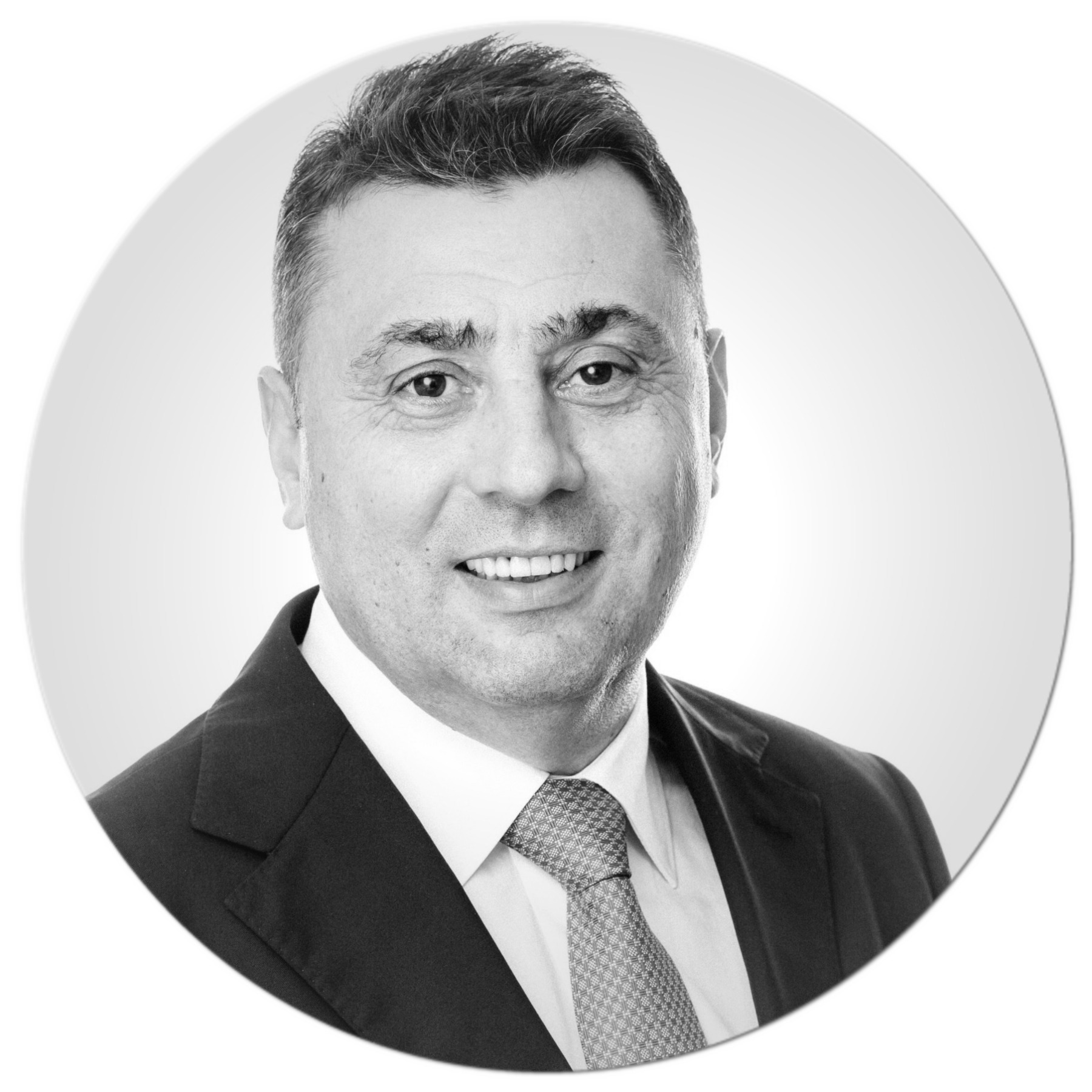 Teofil Mureşan
Teofil Mureşan is the founder and chairman of E-INFRA, one of the most successful Romanian companies, currently operating in multiple markets in Europe. He is an experienced entrepreneur with a passion for the telecom and electrical engineering infrastructure sectors. He started his career with the Romanian National Grid Control Centre, before founding Electrogrup in 1997. Within a short period of time, his company moved from designing to building GSM sites and became one of the most important builders of telecom infrastructure in Romania, taking part in some of the largest construction projects in the country. In 2012, Mr Mureşan was named the Entrepreneur of the Year by Champions in Business. His education comprises of executive education at Harvard Business School, an MBA degree from the London Business School and a PhD in Electrical Engineering.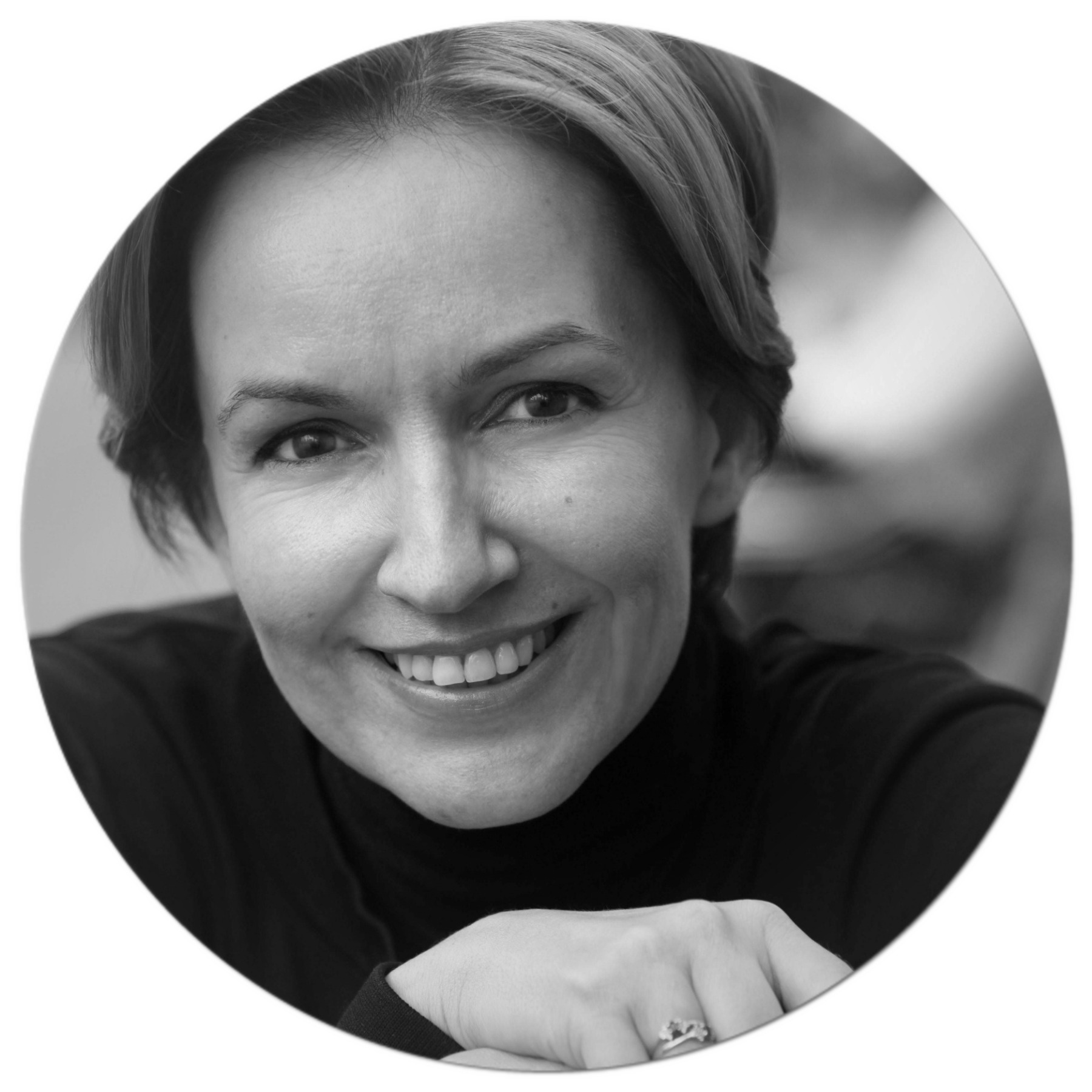 Gergana Passy
Gergana Passy has been the digital champion of Bulgaria since 2012. She is also the founding president of the Digital National Alliance, a branch of Grand Coalition for Digital Skills and Jobs. She is a strong proponent of the digital future of Europe and Bulgaria, including through a wider involvement of girls and women in ICT and transforming of education. Ms Passy was instrumental during Bulgaria's EU accession talks, and when Bulgaria joined the EU she became the first European minister of Bulgaria. She also served as deputy minister of foreign affairs in two governments and as a member of parliament. Ms Passy is also the president of the oldest PanEuropean movement in United Europe – PanEuropa Bulgaria. Ms Passy is also a lawyer.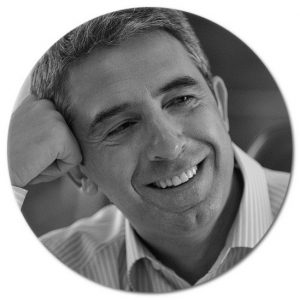 Rosen Plevneliev
Rosen Plevneliev is the fourth democratically elected Bulgarian President. Before entering politics in 2009, Mr Plevneliev was an entrepreneur, real estate and construction project manager, CEO and co-founder of various real estate and construction companies. He initiated the National Development Programme Bulgaria 2020 and the Bulgaria 2030 debate and set long-term national priorities such as innovations, e-government, e-voting, ambitious modernisation programme, connectivity, vocational education system, long-term public planning, energy efficiency, liberalisation and diversification. He established and is the patron of the first innovation ecosystem and the first hi-tech park in Bulgaria and on the Balkans – Sofia Tech Park. Mr Plevneliev is also the Honorary Chairman of the Emerging Europe Alliance for Business Services, Innovation and Technology initiative.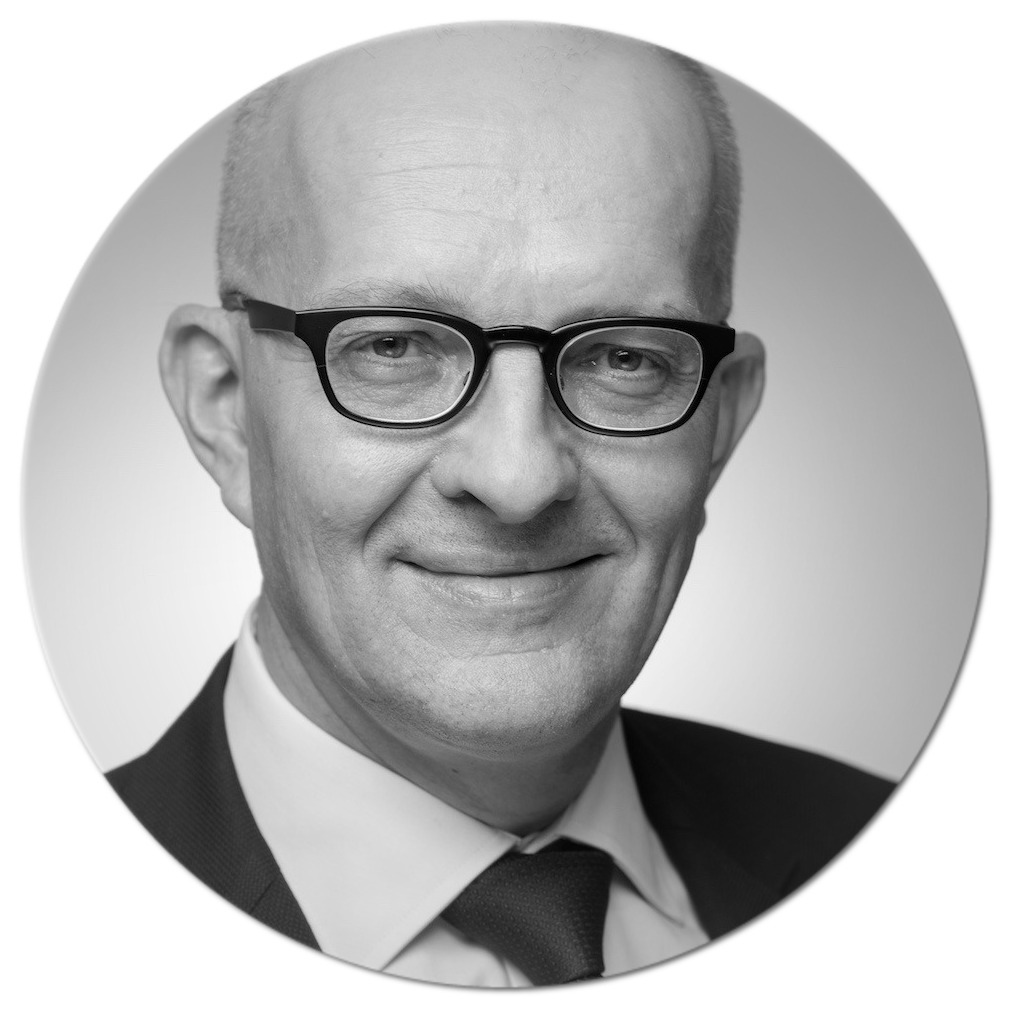 Peter Stračar
Peter Stračar is a former president and CEO of GE Europe. Prior to this role, from January 2013, Mr Stračar was CEO of GE Central and Eastern Europe. In this role, he was responsible for GE's growth strategy and leading a team of more than 20,000 people across manufacturing, sourcing, sales and other functions. Previously he was the president of Hilti's Asia Pacific business, based in Hong Kong. Born in Slovakia in 1965, Mr Stračar holds a Master's Degree in Electronic Engineering and Computer Science from the Technical University of Košice, and started his career at IBM Eastern Europe.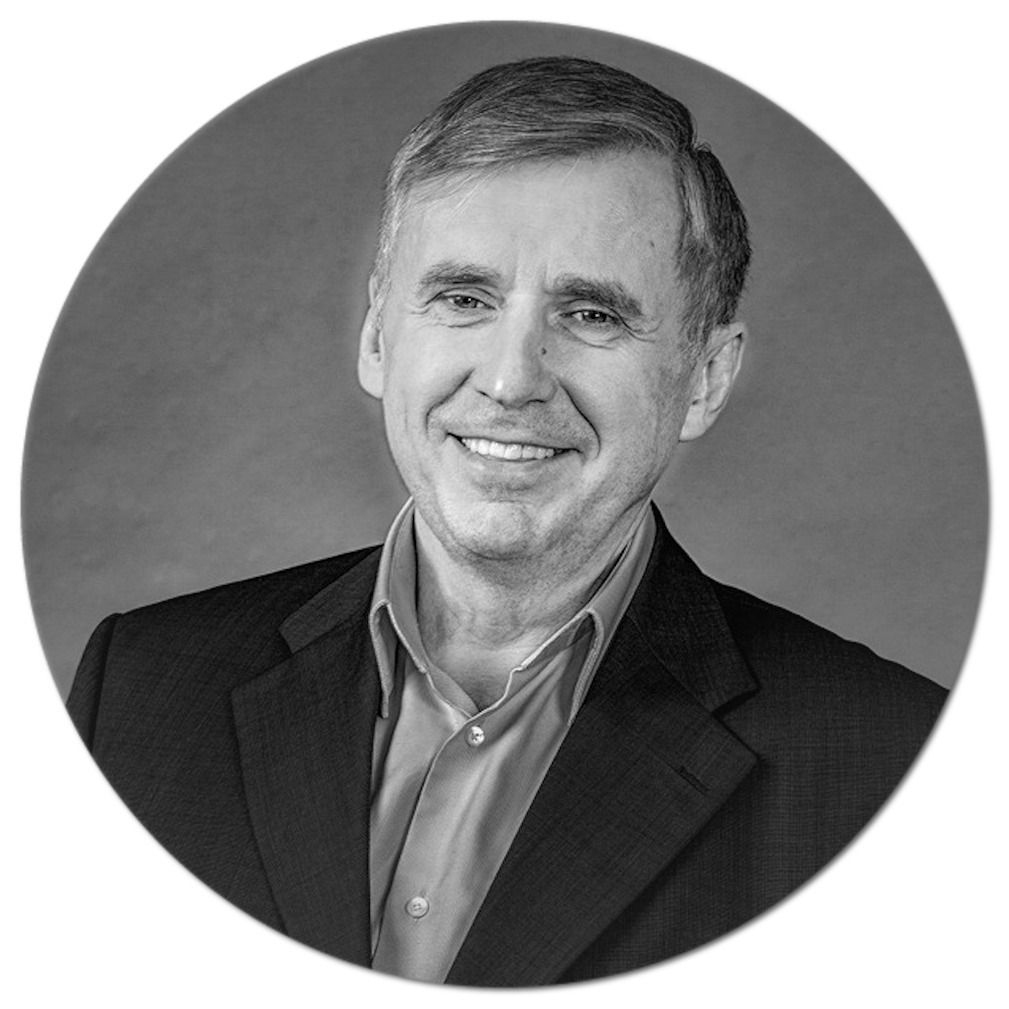 Ion Sturza
Ion Sturza is a former prime minister and minister of economy of Moldova. He is also the founder and president of the investment group Fribourg Capital, with a presence in several countries in Europe. Previously, he held several managerial positions locally and internationally, at Moldex, Incon and Rompetrol. Mr Sturza is the founder and honorary chairman of the Sturza Family Foundation and a member of boards of foundations and international companies. He also co-founded the Foreign Policy Association of Moldova (APE). Born in 1960 in Moldova, he graduated from the Faculty of Economics at the State University in Chișinău.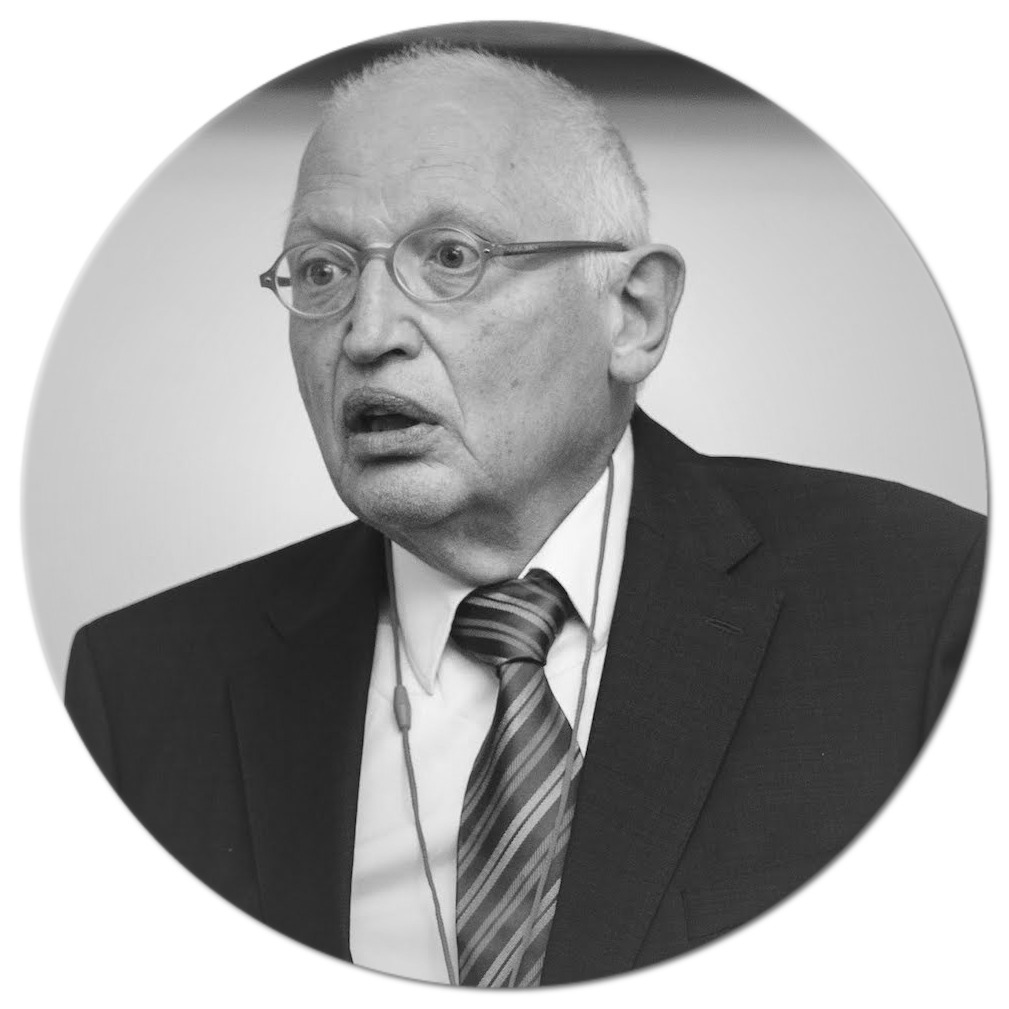 Günter Verheugen
Günter Verheugen is the former European commissioner for enlargement (1999-2004), vice-president of the European Commission and commissioner for enterprise and industry (2004-2010). An enthusiast of the European Union's eastwards expansion, he was tasked with overseeing the EU's enlargement process and consequently presided over the accession of ten new member states in 2004. He is now an honorary professor at the European University Viadrina in Frankfurt (Oder). Professor Verheugen is the first laureate of the Emerging Europe Remarkable Achievement Award. From the second edition of the Emerging Europe Award, the prize given to individuals coming from outside the region who have contributed to the social, economic and democratic development of emerging Europe will be named the Günter Verheugen Award.
Andrew Wrobel, the Founding Partner, Content & Strategy, is Emerging Europe's representative on the Council.