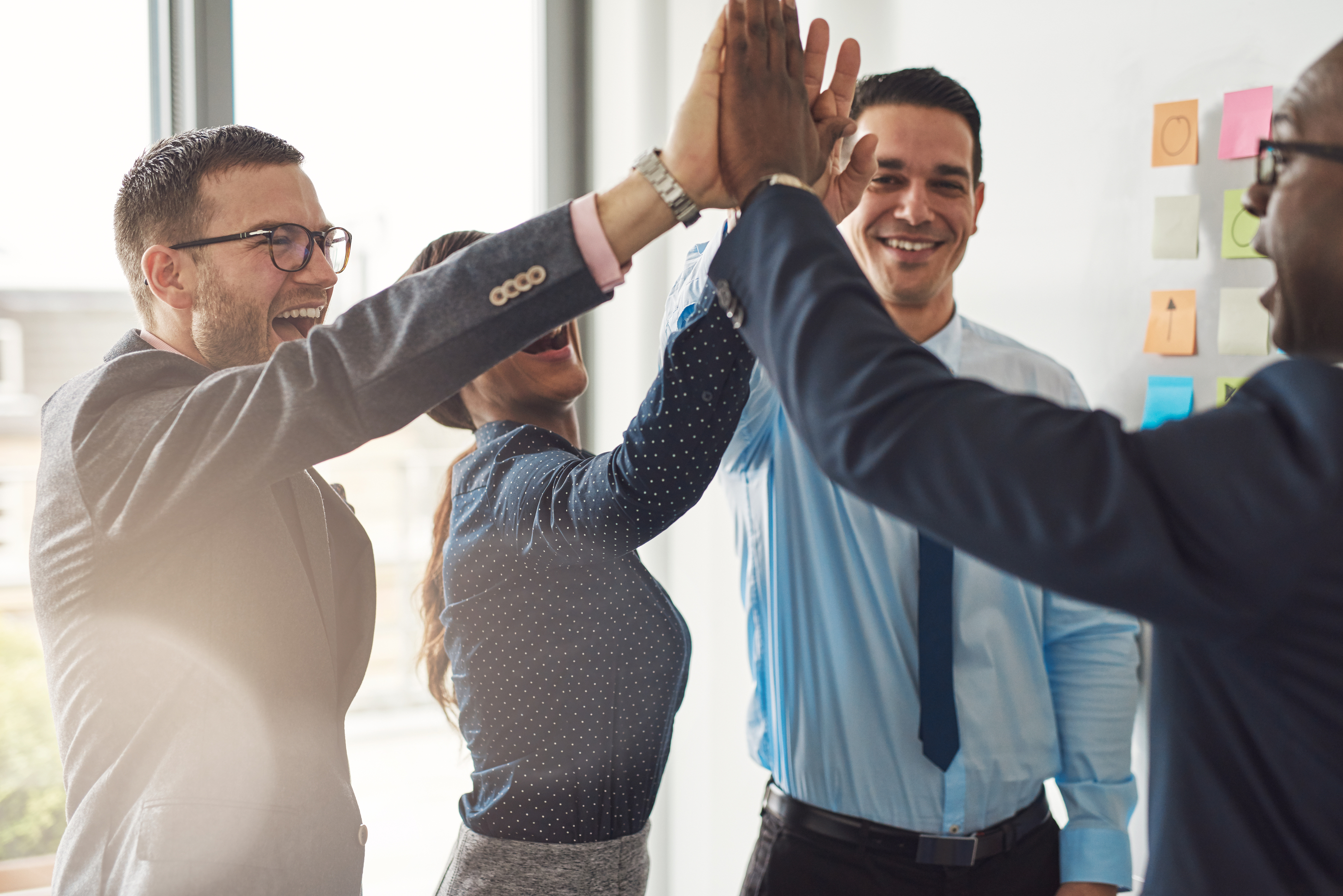 We are constantly on the lookout for outstanding professionals to join our team and help take us to the next level.
We think we're pretty great to work with. Our mission is to help Eastern Europe develop. To do that we raise awareness about business opportunities in the region and connect potential business partners.
This is done through our publication, which is the world's leading source of information about investment in CEE, reaching 1.3 million readers a year, and a set of business events in the UK, Nordics, US and beyond.
Our team is located partially in the UK and partially in the region (e.g. Warsaw, Budapest, Bucharest). We foster a family environment that celebrates and supports the success of our team — collectively and individually.
Take a look at the openings we have below. If one of them aligns with your talents and you know you can reach the desired goals and make a big difference — we'd love to hear from you.
To apply, send your CV and a cover letter (100-150 words) to careers@emerging-europe.com, stating why you believe you are ideal for the position.
Note: to work with us, you must be based in one of our twenty-three countries.
Only apply if you are a NATIVE speaker of English

We are looking for an amazing marketer to own the marketing funnel for our company.


You will be in charge of attracting site traffic, promoting our events, products, services, converting traffic into new leads and nurturing those leads to close into customers – the latter of which sales will help you accomplish.

You will prepare and implement a full marketing plan that involves the below areas:


a) Inbound marketing
• Build and manage a rich content promotion calendar that attracts a qualified audience to our owned properties (including editorial articles, reports, webinars, infographics, etc.).
• Grow new leads, including marketing-qualified leads, by converting site traffic through calls-to-action, landing pages, and lead generation content (including offers).
• Optimise Emerging Europe's marketing automation and lead nurturing processes through email, content, and social channels.
• Create and maintain metrics reports on marketing and sales activities, effectiveness, and business impact.
• Analyse marketing and sales data to develop insights and make recommendations on areas for optimisation.

b) Social media/community
• Build and manage Emerging Europe's social media profiles and presence, including Facebook, Twitter, LinkedIn, and additional channels that may be deemed relevant.
• Create shareable content appropriate for specific networks to spread both Emerging Europe's brand and content.
• Monitor and engage in relevant social discussions about Emerging Europe's competitors, and/or industry, both from existing leads and customers as well as from brand new audiences.
• Run regular social promotions and campaigns and track their success (e.g., Twitter chats, LinkedIn discussions, etc.).

c) Product marketing
• Together with the product team, educate both internal and external stakeholders about our products and services features and their benefits.
• Grow our email list organically, not through bought or rented lists.
• Manage various email and social media campaigns, including the template designs, calls-to-action, and content used in our email sends.
• Develop documentation and road maps for processes, A/B tests, and promotions that succeed through email.
• Create product content (e.g. case studies, product videos, website copy, blog posts) to articulate the benefits of our products to the world.

d) Public relations marketing
• Assist with event promotion, including working with event coordinators and design .
• Create content regularly to grow the company's footprint (press releases, corporate announcements, and creative content).
• Collaborate with our team to craft and pitch press releases and thought leadership columns.

e) Content marketing
• Grow our subscriber base by providing them with regular, helpful content that's aligned with their needs and interests.
• Collaborate with designers, event managers, sales and external influencers and industry experts to produce relevant content that meets the needs of both key stakeholders and our audience.

Your profile:

• Native speaker of English (ESSENTIAL)
• Exceptional writing and editing skills, as well as the ability to adopt the style, tone, and voice of our business' various types of content.
• A passion and strong understanding of the industry and our business' mission.
• Active and well-rounded personal presence in social media, with a command of each network and their best practices.
• Excellent organisational skills to work independently and manage projects with many moving parts.
• Past experience building audiences either online or offline.
• Excellent written and verbal communication skills — there is a heavy amount of writing and presenting/selling ideas in this role.
• Prefer working in a collaborative, cross-team capacity. This role requires you to work across functions and departments to bring the product to life. You are at the center of our organisation, constantly interacting with teammates and prospects.

• Some past experience in marketing preferred.
• Proficiency in marketing automation and software is welcome

Important: you will work REMOTELY from the emerging Europe region.
Collaborate with designers, event managers, sales and external influencers and industry experts to produce relevant content that meets the needs of both key stakeholders and our audience.

Emerging Europe is currently seeking an overachiever sales professional who will discover the needs of private and public sector organisations and show how our solutions and services can help them.

This requires the ability to develop deep and meaningful relationships with those who are hearing from us for the first time, as well as those who've known us for a while and are looking to start working with us.

We provide our salespeople with a massive suite of products and services to improve the lives of our clients, while creating great opportunities to grow a book of business and cross sell.

We've done that mistake in the past and we no longer hire backgrounds. If you're average, you'll be uncomfortable here. But if you're a superstar, you will thrive here.

This is an outstanding opportunity to not only create great financial success for our clients, but also for yourself. We fully support candidates who are willing to put in the effort to build a book of business. We will also invest strongly to help you learn all critical skills and understand our clients' industries.

Main responsibilities include:

• Making outbound sales calls to prospective clients on a daily basis
• Following a structured sales process to profile and qualify prospective clients
• Scheduling quality appointments for our Commercial Director who will help close larger or more complex opportunities

The successful candidate must be:

• A self-starter who is willing to make over 60 calls each day
• Mentally tough and willing to take regular rejection
• Consistent in performing measurable and effective sales behaviours
• Highly coachable and able to implement feedback from its superiors
• Detail-oriented and organised with excellent follow-up skills

WARNING: You should only apply if you view yourself as a sales hunter! We need you to consistently perform sales behaviours. What's in it for you is a career path that can lead to outstanding personal financial success.