Long hampered by a lack of cheap direct flights, Albania's tourist industry is currently booming thanks to a host of new flight connections which put the country within just a couple of hours reach of most of Europe.
The country's tourism ministry is expecting more than 10 million people to visit the country this year, up from 7.5 million in 2022. Once Europe's best kept secret, swerving the crowds in Albania will soon prove to be as difficult as it is elsewhere in the Balkans.
Fortunately, Albania's lesser-known beaches provide an escape from the hoi polloi, allowing visitors to connect with nature and bask in the beauty that surrounds them. From secluded coves to lively coastal spots, these five amazing beaches offer unique experiences and unforgettable memories. Discover Albania's hidden coastal gems and indulge in the serene charm they have to offer.
---
Gjipe Beach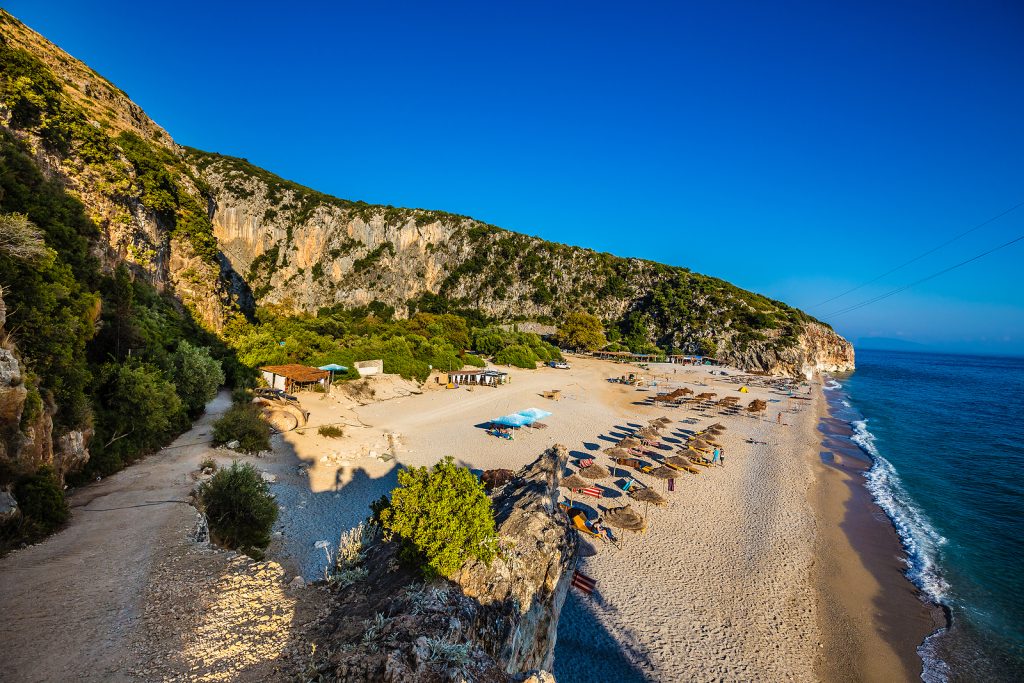 Nestled between towering limestone cliffs along the southern coast, Gjipe Beach is a true paradise for nature lovers. This secluded beach can only be reached by boat or through a scenic hike, which adds to its allure. The crystal-clear turquoise waters of the Ionian Sea and the untouched surrounding landscape create a serene ambiance. Visitors can enjoy sunbathing on the soft sandy shore, exploring the nearby caves, or even rock climbing on the surrounding cliffs.
---
Ksamil Beach
Located near the UNESCO World Heritage site of Butrint, Ksamil Beach is not itself a hidden treasure. With its powder-white sand and crystal-clear emerald waters, Ksamil's beauty has long attracted plenty of visitors. What makes it a hit with those in search of more secluded settings are the four uninhabited small islands in front of the beach which create an enchanting, lagoon-like setting. All four can be reached in just a few minutes by good swimmers, while should you not fancy the swim there are boats which can be hired.
---
Gjiri i Akuariumit Beach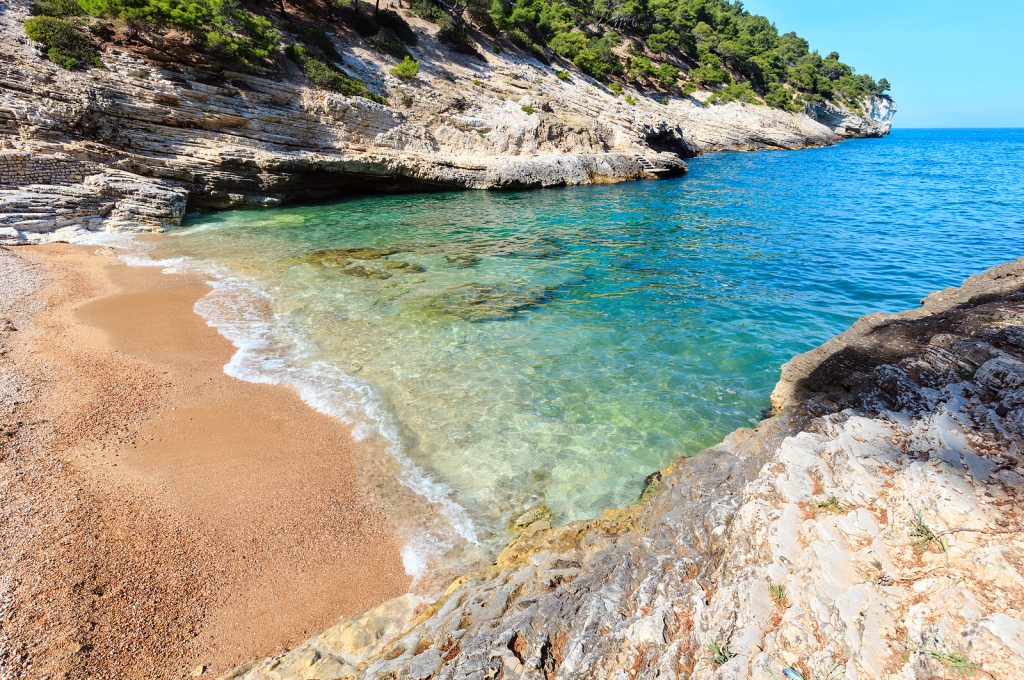 Tucked away in the southern part of the Vlora region, Gjiri i Akuariumit Beach offers a peaceful and authentic Albanian coastal experience. This pristine stretch of coastline boasts spectacular scenery, with crystal-clear waters bordered by olive groves and cypress trees. The beach is known for its tranquility and untouched natural surroundings, making it perfect for those seeking solitude. Enjoy a leisurely stroll along the shore, savour the local seafood delicacies served in nearby Himarë, or engage with friendly locals to truly immerse yourself in the local culture.
---
Jalë Beach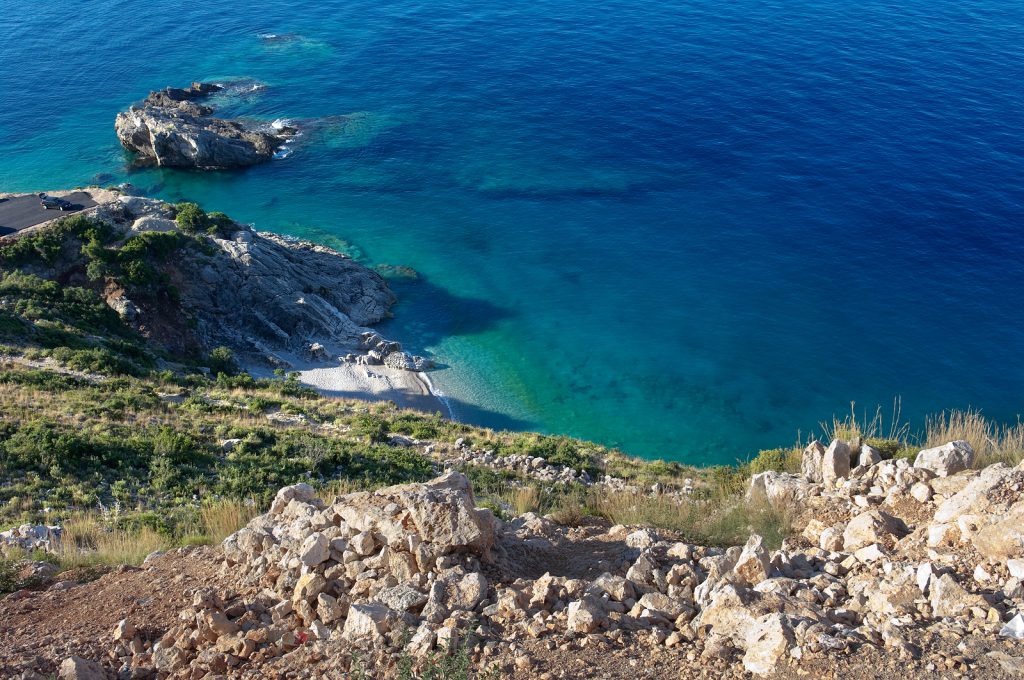 Jalë Beach is a hidden gem characterised by its untouched beauty and pristine waters. This unspoiled beach offers a sense of tranquility rarely found in more popular tourist spots. With a backdrop of dense pine forests and picturesque hills, Jalë Beach provides an idyllic setting for relaxation and rejuvenation. Take a refreshing dip in the clear azure sea, bask in the sun while enjoying panoramic views, or explore the nearby archaeological sites (such as Himarë Castle) to embrace the rich history of the region.
---
Palasë Beach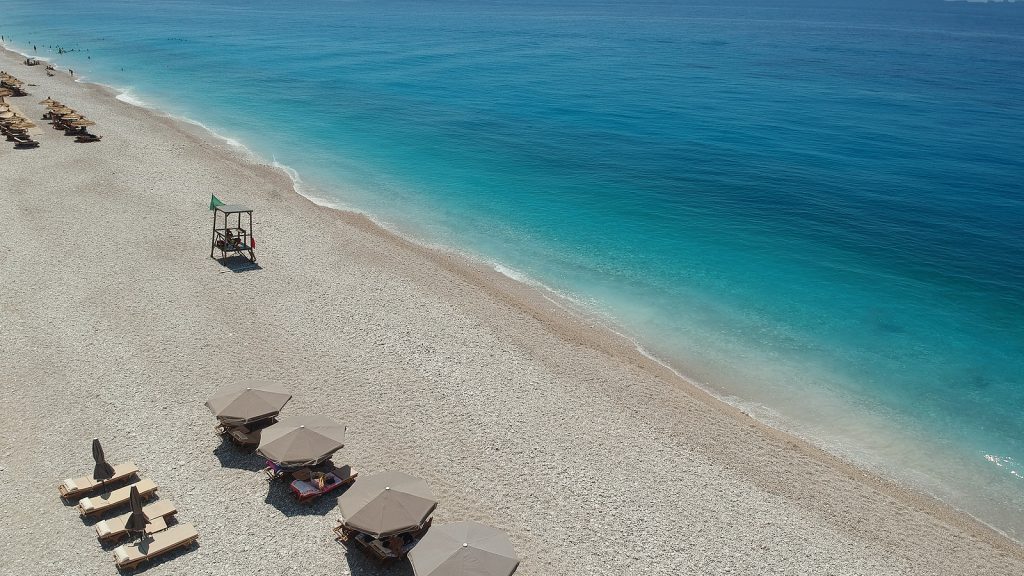 A true paradise for nature enthusiasts. Encircled by majestic mountains covered in lush vegetation, this secluded beach offers a breathtaking blend of rugged landscapes and turquoise waters. The golden sandy shore stretches for miles, providing ample space for visitors to unwind and indulge in various water activities. Don't miss the opportunity to hike up to Llogara National Park and witness the stunning panoramic views from above, enhancing your experience at this hidden coastal gem.
---
Unlike many news and information platforms, Emerging Europe is free to read, and always will be. There is no paywall here. We are independent, not affiliated with nor representing any political party or business organisation. We want the very best for emerging Europe, nothing more, nothing less. Your support will help us continue to spread the word about this amazing region.
You can contribute here. Thank you.

---