Given that ski passes in Western Europe are now too expensive for many pockets, we've come up with five far cheaper alternatives in the east of the continent.
The dreaded ski pass. It's one of the most expensive elements of a skiing holiday, and throughout Western Europe prices have been rising at quite the pace for the past few years, to levels that are forcing some people to think twice about whether or not they can actually afford a winter break. Families with children, who need to buy several passes, have been hit particularly hard.
At what is probably the world's best ski area, the Three Valleys in France, ski passes this season cost adults 66 euros per day.
Perhaps the time has come then to look to east, to lesser-known resorts (a few of which you have almost certainly never heard of) where the skiing may not be as extensive as the Three Valleys, but where prices are far lower, and accessible to all.
We have chosen five resorts in Central and Eastern Europe which offer a combination of good skiing and cheap ski passes. A couple may be a little rough around the edges, but all offer bags of charm, wonderful food, plenty of snow, and the added bonus of being just about the only foreigner in the resort.
And then there's the sheer delight of being able to drop a conversation-stopper such as "this year we skied in Azerbaijan" at your next dinner party.
---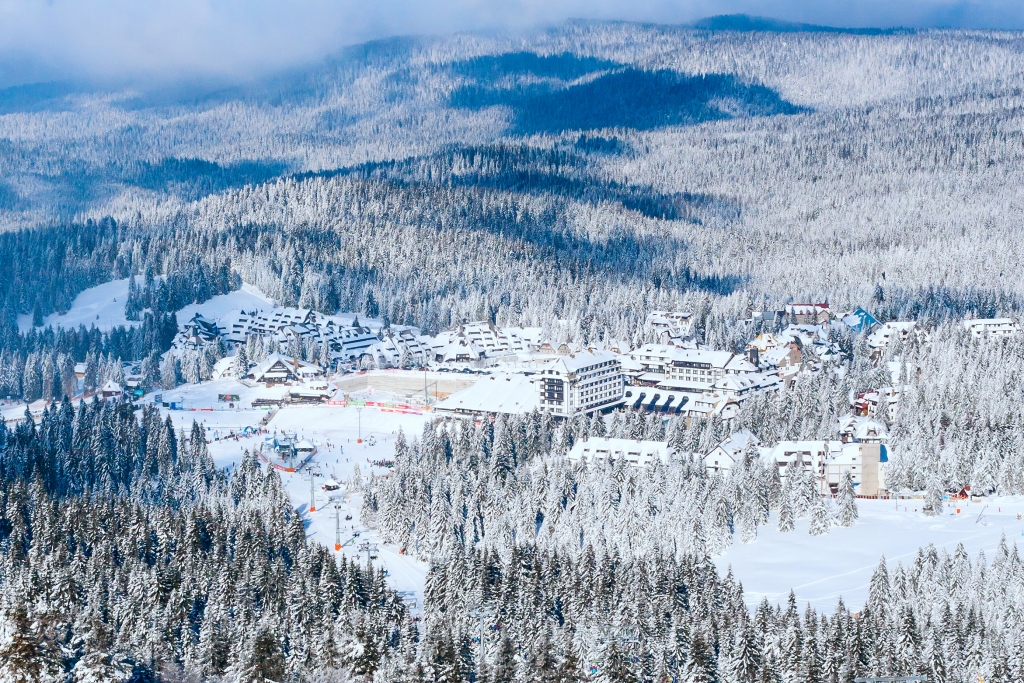 Kopaonik, Serbia
Kopaonik, on the border of Serbia and Kosovo, offers 55 kilometres of tree-lined pistes. Runs are quite short but good fun, and there are few crowds: the resort is very well designed and the lift system, which has seen much investment in recent years, including a new six-seat chair-lift, keeps queues to a minimum.
The highest slope barely tops 2,000 metres, but snow cover is usually guaranteed until the end of March (and even when there isn't any snow, the resort boasts the longest artificial ski slope in Europe, nearly a kilometre in length and served by its own chairlift).
Accommodation is good value, and there is plenty to choose from. Access, however, is a problem: it's almost five hours from Belgrade, longer from Podgorica. Prishtina is in theory far closer, but as you are not allowed to cross the border directly from Kosovo to Serbia, you need to go via Montenegro.
Lift passes are cheap by western European standards, although they are the most expensive of any resort on this list. A week's pass (valid for six days) costs 148 euros for adults in high season, 141 euros in the low season (from March 26 onwards). Kids ski for 92 euros.
---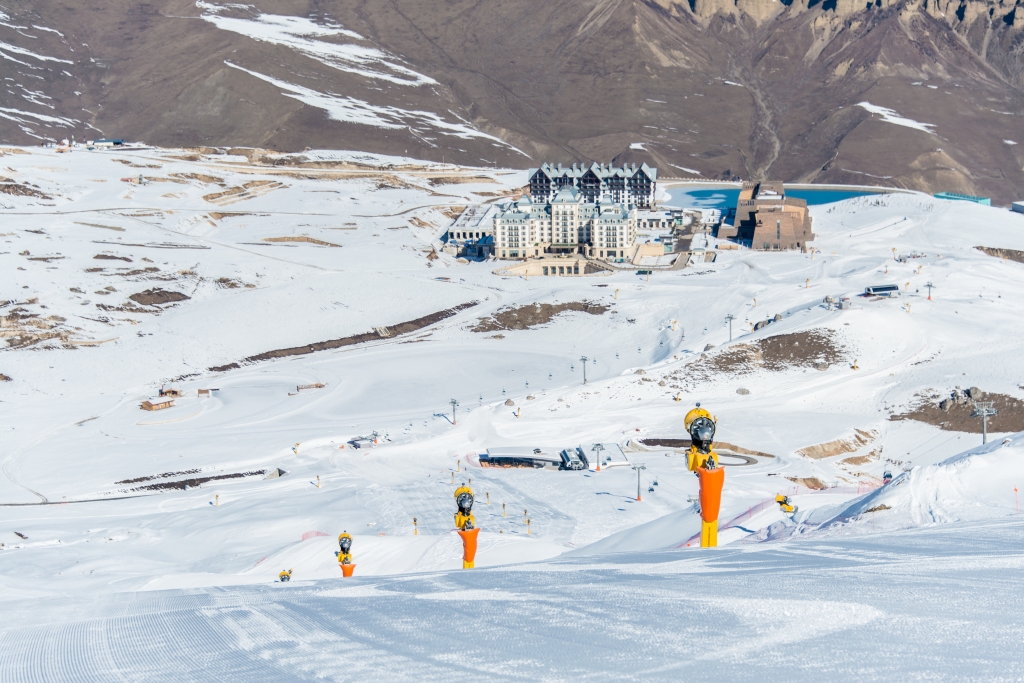 Shahdag, Azerbaijan
Boasting more than 1,000 metres of vertical drop, Shahdag – Azerbaijan's leading ski destination – is a modern, purpose-built resort featuring state-of-the-art lifts, dominated by four enormous hotels (including a Marriott) at the foot of the slopes.
There are 12 lifts in all and around 30 kilometres of skiing (almost all of it very gentle: there is little for experts), set quite spectacularly above the Qusar valley.
While it doesn't snow all that much in these parts, the entire resort is covered with the latest in snowmaking technology, guaranteeing plenty of snow cover for most of the winter.
What you will get plenty of is sunshine: fans of spring skiing will love the place as the slopes become soft and hugely flattering in the afternoon.
Shahdag is three hours by car from Baku, while slightly further away is Azerbaijan's equally spectacular, equally modern (although slightly smaller) second resort, Tufandag.
Lift passes at Shahdag cost just 62 euros for six days (for adults) and 47 euros for children.
---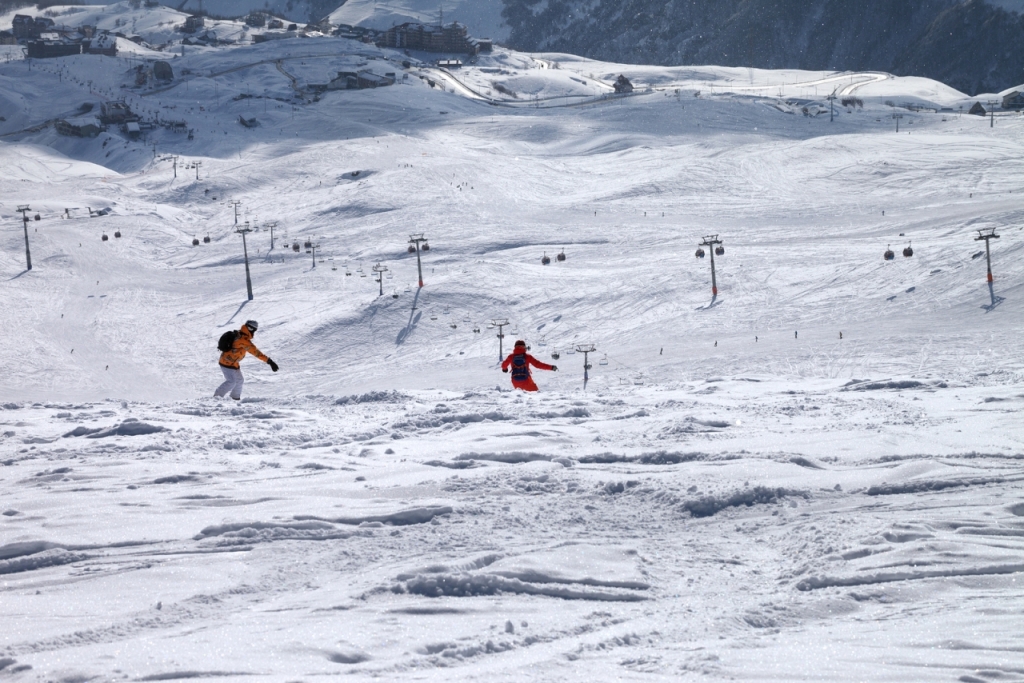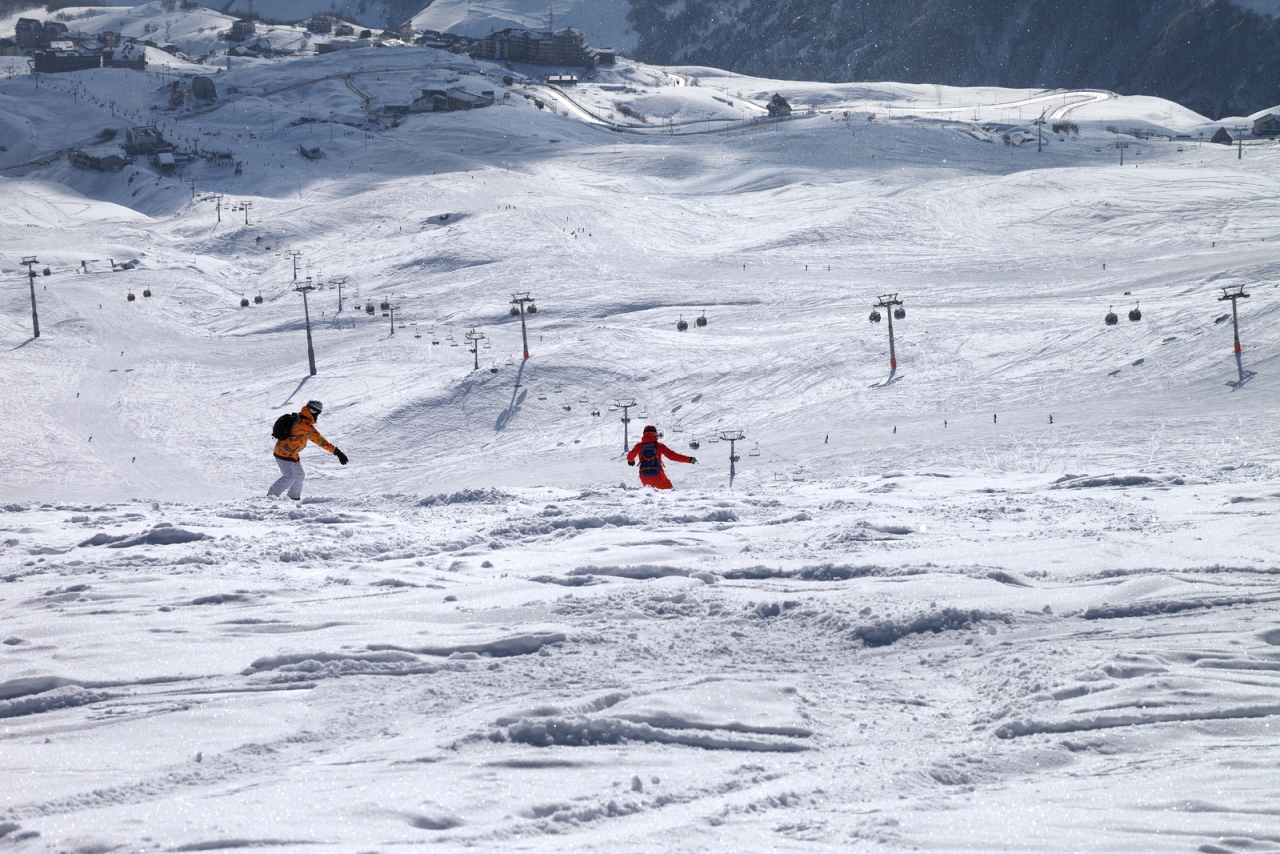 Gudauri, Georgia
High in the Caucasus mountains, 122 kilometres from the Georgian capital Tbilisi (the drive takes around two and a half hours: longer in bad weather), Gudauri has been a favourite of skiers-in-the-know for a number of years.
Offering almost 1,500 metres of vertical drop the resort is a dream for skiers of all abilities, with wide-open cruising for beginners and improvers, some fabulous off-piste for powder fans and Europe's cheapest heli-skiing for real adrenaline junkies. Our only complaint is that for what is a purpose-built resort the layout can be awkward (a lot of the accommodation is a long walk from the lifts), although most hotels and apartment complexes offer shuttle buses to and from the slopes. There is also a fair amount of construction of new apartment blocks going on.
With the exception of Georgian public holidays, crowds are unheard of and queues for the lifts non-existent.
The best thing about Gudauri however is the price of a week's lift pass (six days): 77 euros for adults in high season (61 euros in low season: after March 15), and just 37 euros for children (the child price is applicable for all under-18s).
That's a bargain.
---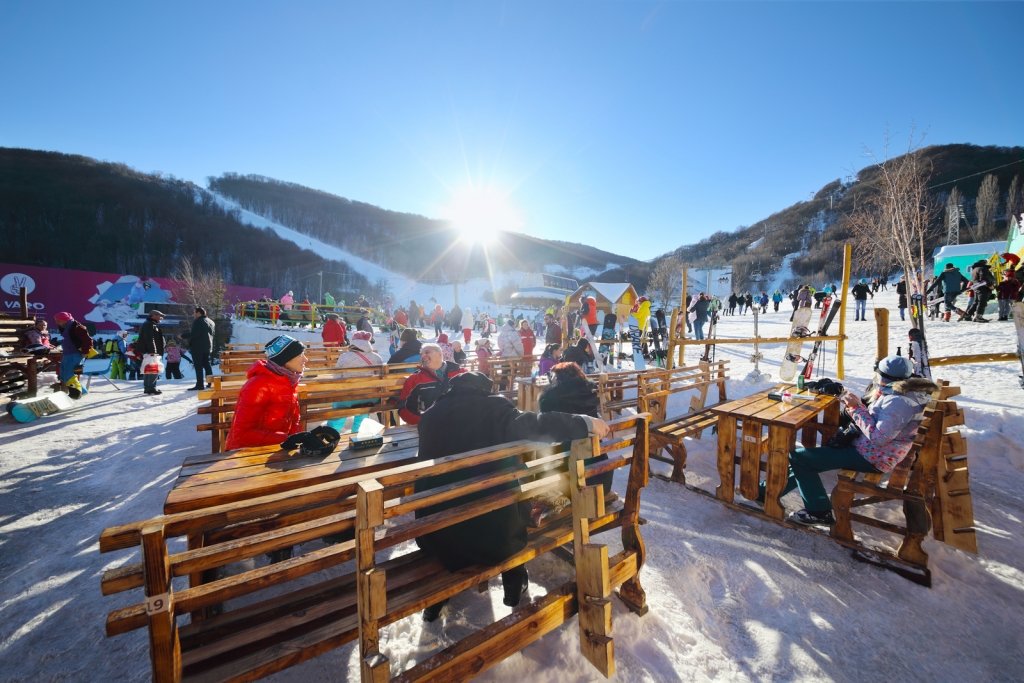 Tsakhkadzor, Armenia
Yes, you can ski in Armenia.
The country's only real resort of any size, Tsakhkadzor (perhaps best known as a summer retreat) is just over an hour's drive from the capital Yerevan, set at an altitude of 1,900 metres above the city of Hrazdan.
The resort's lift network rises to the top of the Teghenis mountain at over 2,800 metres, and the terrain up here is steep, offering some seriously challenging skiing: throughout the resort there is little for beginners.
While some of the lifts could do with upgrading (queues can be long at busy times) the snow record is good and you can often ski until the end of April.
The lift pass is cheap (86 euros for adults for five days, 64 euros for children), and gives access to 35km of pistes and the views from the top of the mountain are sensational.
There's even an enormous Marriott hotel at the foot of the slopes. The most disappointing aspect are the mountain restaurants, which are few and far between and given the low price of just about everything else, relatively expensive.
---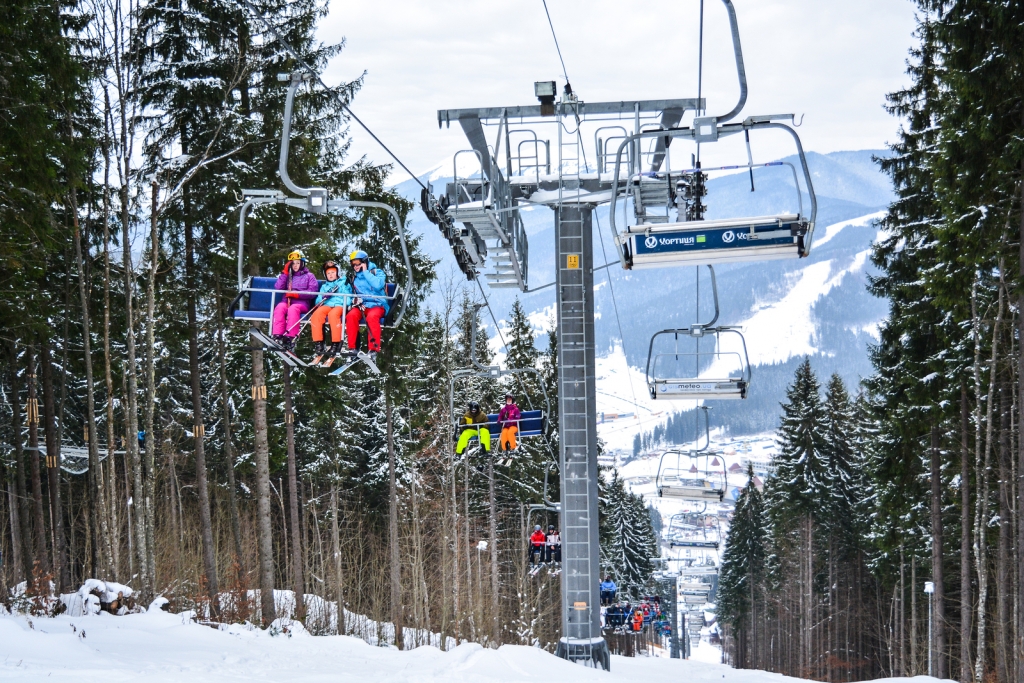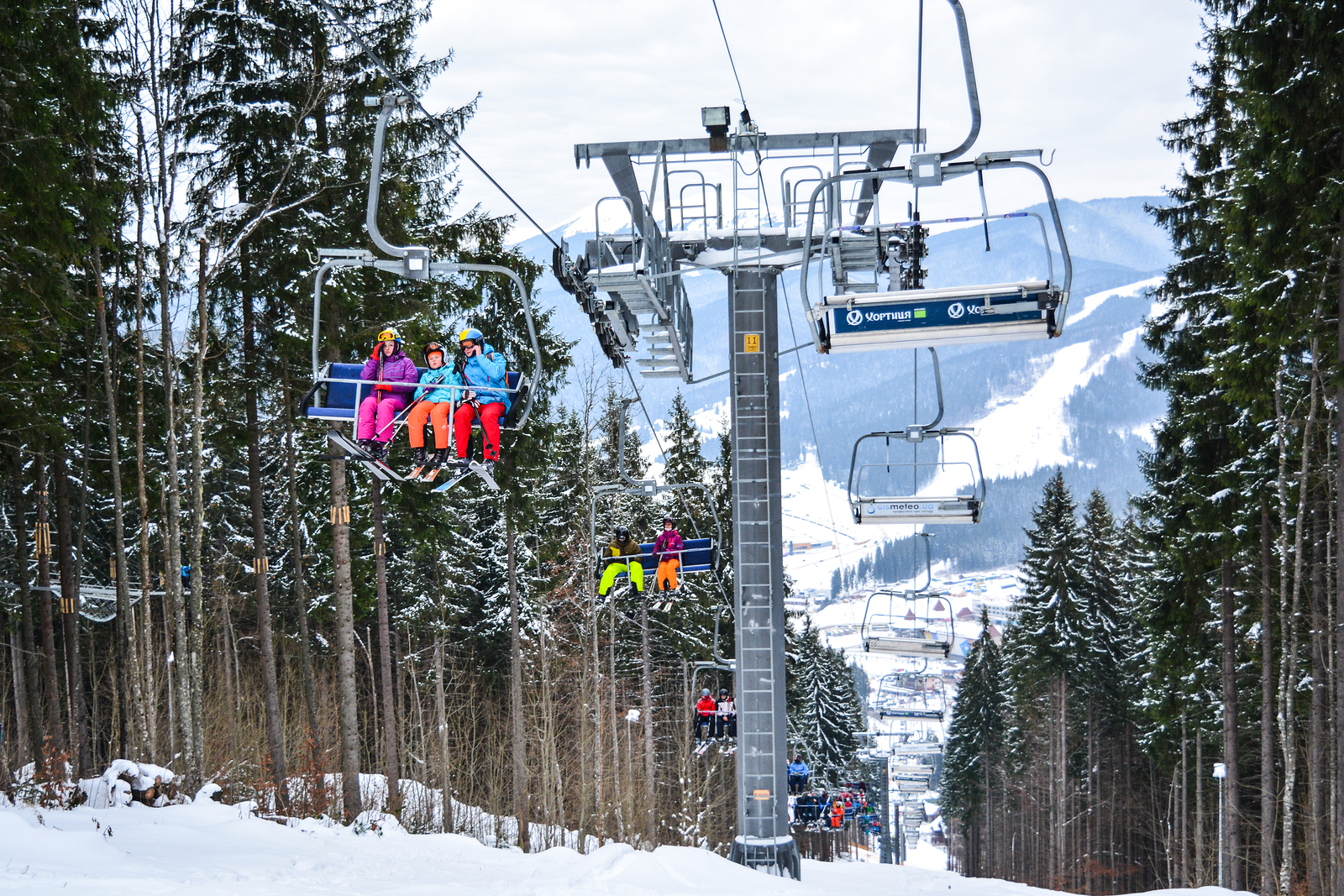 Bukovel, Ukraine
One of the best-kept secrets on the European ski-circuit is the almost immaculate resort of Bukovel.
There are more than 60km of pistes, and while the resort's elevation is not the highest (the top lift reaches a modest 1372 metres) the resort's latitude makes it one of the most snow-sure in the whole region. What's more, all the slopes – most of which are tree-lined and sheltered from the elements – are equipped with snow cannons for when nature fails to supply enough of the white stuff.
There is a good range of accommodation, and prices are very cheap. The only bad news is that one of the reasons Bukovel has remained something of a secret is its inaccessibility. It is more than four and a half hours drive from the nearest international airport, Lviv, and the roads in this part of world are not the best. Ivano-Frankivsk airport is much closer but offers few flights.
The lift pass is another bargain: 144 euros for adults for six days in high season, which is reduced to just 87 euros in low season (from March 17 onwards).
---
Unlike many news and information platforms, Emerging Europe is free to read, and always will be. There is no paywall here. We are independent, not affiliated with nor representing any political party or business organisation. We want the very best for emerging Europe, nothing more, nothing less. Your support will help us continue to spread the word about this amazing region.
You can contribute here. Thank you.