He was king before – and after – his father. He was one of the last people alive to have met Hitler, Mussolini and Churchill but not, as has been reported, the last World War II head of state: Simeon II of Bulgaria survives him. He was certainly the last king of Romania. Any hope the country's monarchists had of restoring the throne were dashed in 1990 when the neo-communists who took over Romania in the wake of the 1989 revolution prevented the exiled king from even entering the country. His legacy is not great: a feuding family, no clear line of succession. To all intents and purposes the Romanian royal family dies with him.
Michael, or, to use his Romanian name, Mihai, was born in 1921 in the splendid mountain setting of Peles Castle, Sinaia, built for his great-grandfather Carol I, the first king of Romania. At the time Romania was a country on the cusp of a bright future: it had recently more than doubled in size thanks in large part to the charm and diplomacy of Michael's wily grandmother Queen Marie at the Versailles negotiations.
Michael's father, who would go on to become Carol II, had taken a Jewish mistress in the early 1920s and as such was not considered royal material by the country's politicians, and was forced to renounce his right to the throne in 1925. It was therefore Michael, who had yet to reach his sixth birthday, who assumed the throne on the death of his grandfather Ferdinand in 1927. A trio of regents ruled on his behalf: his uncle Prince Nicolae, the patriarch of the Romanian Church Miron Cristea, and the country's Chief Justice Gheorghe Buzdugan. The three could rarely agree and by 1930 Carol, all sins forgiven, had been invited to return to Romania to take the throne.
In 1940, accused by the would-be dictator and powerful head of the Romanian army Ion Antonescu of being ill-disposed towards Nazi Germany, Carol II was again exiled. Antonescu placed Michael, now 18, back on the throne. Although the king was officially the head of state and commander-in-chief of the army, it was Antonescu who pulled the strings and led Romania, disastrously, into war on the side of the Axis powers. By 1944, with the war lost and the Soviet army close to Romania's pre-war borders, Michael – with the support of most of Romania's political parties – acted. He called Antonescu to Peles for discussions, and promptly had him arrested. The Romanian army ceased fire on the Eastern Front. Three days later, on August 26, Romania rejoined the war on the side of the Allies.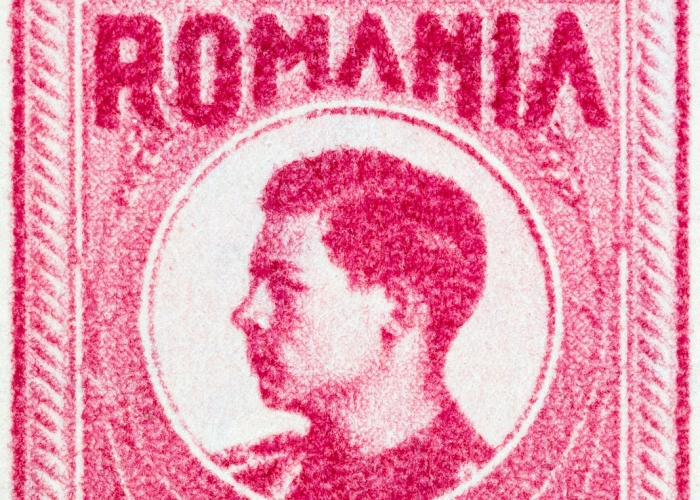 If Michael had hoped that the removal of Antonescu would prevent a Soviet invasion he was wrong. The Soviet Union occupied the country and began the process of installing a communist government. Michael, in cooperation with liberal politicians, did what he could to delay the process, but in vain. Non-communist politicians were arrested, and at a string of sham trials were given long prison sentences. Some were executed. By the autumn of 1947, it was all over. In London for the wedding of his cousins Elizabeth Windsor and Philip Mountbatten (later Queen Elizabeth II and the Duke of Edinburgh), Michael was warned not to return to Romania. He did, but on December 30 he was forced to abdicate. He was told thousands of students would be shot if he didn't.
He left Romania by train four days later and was allowed to take just 12 cases of belongings. Keen to discredit him, the communist government spread false rumours that he had fled the country with vast wealth, including gold and valuable works of art. He went first to Switzerland, before moving to London until he returned to Switzerland, this time to settle, in 1956. He married Princess Anne of Bourbon-Parma, a Catholic, in 1948, and fathered five children, all girls. A polymath, Michael worked as a commercial airline pilot and a broker before becoming an entrepreneur.
On Christmas Day 1990 – exactly one year after the revolution which overthrew Nicolae Ceaușescu – Michael, accompanied by several members of the royal family, landed at Otopeni Airport in Bucharest on a Danish diplomatic passport. He was given a visa valid for 24 hours. He set off for the Curtea de Argeș near Pitesti, to pray at the tombs of his royal ancestors and attend Christmas mass. He did not get far. Police stopped the cortege and forced the king back to the airport and out of the country.
He did not, in fact, make it into Romania for any length of time until Easter 1992. Even then he was refused permission to speak from the balcony of the former Royal Palace (then, as today, Romania's National Museum of Art). Instead, he spoke from the window of his room at the Continental Hotel. Almost one million people came to hear what he had to say.
He was again denied entry to Romania, twice, in 1994 and 1995. It was only after Emil Constantinescu defeated neo-communist Ion Iliescu to become president in 1996 that Michael's Romanian citizenship, stripped in 1948, was restored. He then lived partly in Switzerland and partly in Romania, either at Săvârșin Castle in Arad County or at the Elisabeta Palace in Bucharest. Two former royal residences – Peleș Castle and its little neighbour Pelișor – were also returned to the king. Michael kept them both open to the public.
Romanian monarchists who spent the days following his death wondering aloud what may have been had Michael had his crown restored after the revolution miss the point. He was already in his seventies, and it's doubtful he even wanted the job. He never publicly said he was interested. The Liberal Party suggested he run for president. He wasn't interested in that either. Besides, it is doubtful he would have been able to do much about the institutionalised pillaging of the 1990s. With a morally sound head of state, perhaps a better behaved political class might have emerged, and entry to both NATO and the EU could have happened earlier. But it's doubtful. As events of the past few months have demonstrated, to succeed in the swamp of contemporary Romanian politics it helps to be a monster. Michael was anything but.
Michael, King of Romania, died on December 5, 2017.