Estonia is known for its tech scene, its digital government, its hugely successful e-residency programme and – alas – its inclement weather. 
As such, a shipping container may not be the first thing which comes to mind when we dream of a comfortable, peaceful night's sleep in the country's capital, Tallinn.
But that's what you get at the Hektor Container Hotel. All of the rooms are built in shipping containers, which, despite their harsh facades and previous lives transporting cargo across the globe, provide plenty of comfort and just about everything you could expect from a hotel room.
"The use of shipping containers in architecture is an increasingly popular solution but this is the first container hotel in the region," says Sten Tikk, the founder of Hektor.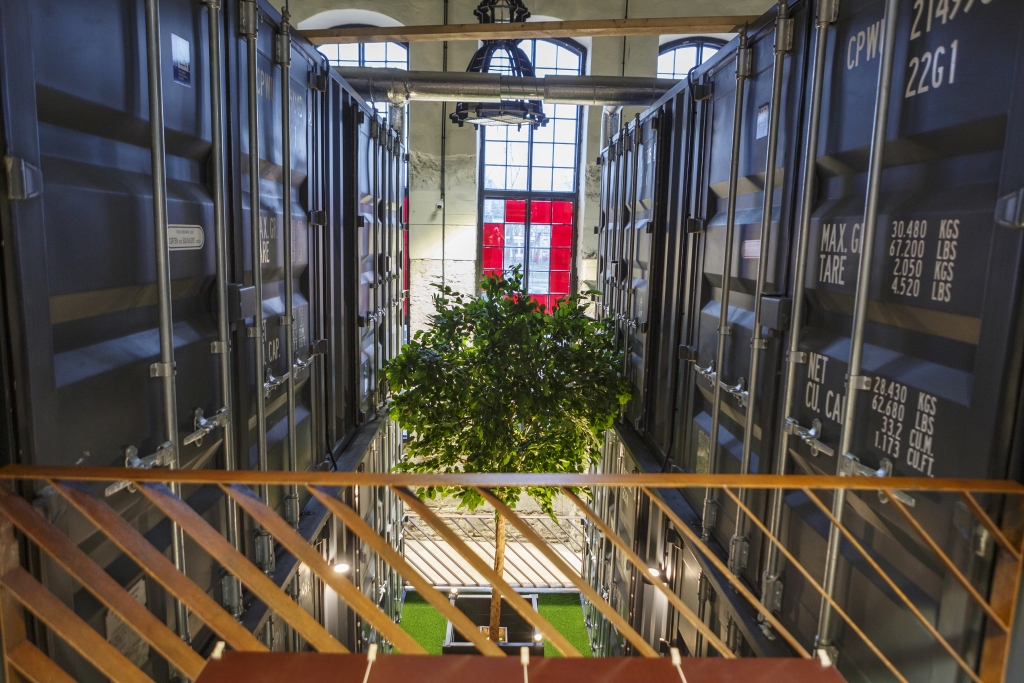 The container hotel is located inside a Tsarist-era locomotive depot, close to Tallinn's main railway station and in the heart of the increasingly fashionable Telliskivi area, a former industrial complex which is the now the buzzing, creative heart of the Estonian capital. 
The area is home to numerous start-ups, including Veriff and Testlio, as well as artists' studios, NGOs, bars, clubs and restaurants (one of which Fotografiska: the best in the city). Every Saturday the area plays host to a popular flea market. 
The Hektor Container is the first hotel to open in the area, and fits in with seamlessly with the creative district's vibe. Check-in is done on a screen (and can even be done remotely, before you arrive) and there are no keys or cards. Instead, all you need is a six-digit code to unlock the door to your container. 
The 84 containers have been placed inside the enormous old locomotive depot on two levels, each adapted to ensure that there is enough natural light to avoid guests feeling as though they are in solitary confinement. 
One entire end of each steel container has been removed and replaced with glass, looking out over spacious, well-thought out and impeccably-designed common areas that hint at the building's industrial heritage.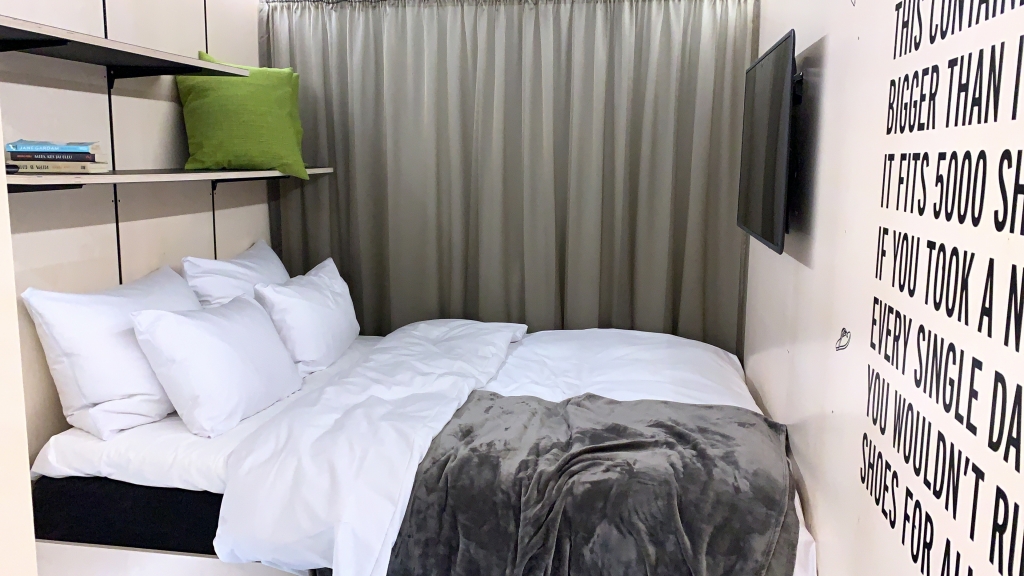 Inside, the containers have everything you would expect from a well-appointed hotel room. The high beds are astonishingly comfortable, there are power sockets just about everywhere, and the bathrooms offer incredibly powerful showers. 
There is not much room for hanging clothes, it has to be said, although there is some storage space for luggage underneath the beds. For a stay of just a couple of nights, however, this is not an issue. 
So what's it like to sleep in a shipping container? 
Surprisingly quiet. 
Before arriving I had feared two things: that the containers would be cold and noisy. They are neither. They have been well insulated both from noise and from Tallinn's notorious winters. I slept well. 
There's just one thing to remember: if you arrive late at night – as I did – remember to pull down the large blind that covers the glass at one end before going to sleep.  
Otherwise you'll feel a little like a living work of art when you wake up the next morning.