Hungarian MPs on July 14 approved legislation that opens the way for towns and cities around the country to cap the number of days per year property owners can rent out their apartments for short stays.
In an increasingly rare display of non-partisan politics, the law enjoys the backing of the ruling right-wing Fidesz party as well as that of the liberal mayor of Hungary's capital Budapest.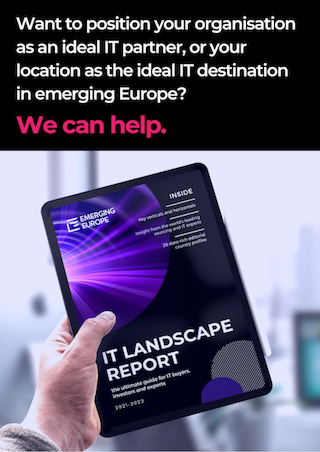 While Fidesz wants to protect the country's hotel industry, which has been hit hard by the Covid-19 pandemic, Budapest city council has other motives for backing the new rules: the vast increases in rental prices for apartments in the city, driven by so much housing stock now being reserved for visitors.
"We need comprehensive regulation following the example of Amsterdam, Berlin or London that limits the period when entire apartments can function as hotels," says Budapest's mayor, Gergely Karácsony. "Rents in the capital's downtown are now out of reach even for a middle-class family."
According to a report by Colliers International, the short stay market's share of overnights in Budapest reached 20 per cent in 2018, one of the highest among major European cities. The city's property prices rose 16 per cent in the first quarter of this year compared to 2019, the second-fastest pace among 150 major cities in the world, according to a Knight Frank report.
Under the terms of the new legislation, local councils will be able to set their own limits on the number of nights per year that property owners can rent out their apartments. Likewise, towns and cities which do not see the need for restrictions will not be required to set any.
Mr Karácsony last week welcomed the government's cooperation with the city council on the measure, and that local governments would have more autonomy in regulating private accommodations. The new rules are expected to be in place as early as Augus
The mayor of the Czech capital Prague, Zdeněk Hřib, is also keen to see similar legislation introduced in order to reduce the number of tourists staying in city centre apartments.
In February, Mr Hřib proposed new rules that would see apartment owners barred from leasing out entire flats except when it was their own home and they were temporarily vacating it. Tourists demanding Airbnb-type rentals would be limited instead to single rooms in accommodation where the owner also lived.
"In the past, you could limit the amount of tourists in the city simply by approving a certain number of hotels of certain capacity during the process of building permits," said Hřib at the time. "Now in Prague there is no possibility for the city to limit the accommodation capacity for tourists. The numbers are really critical."
Prague was one of a number of European cities – Amsterdam, Barcelona, Berlin, Bordeaux, Brussels, Kraków, Munich, Paris, Valencia and Vienna were the others – which in January sent a joint letter to the European Commission calling for EU-wide action to limit the power of Airbnb.
"These short-term rentals are primarily for tourists at the expense of locals and families who want to live and work in our cities," the letter said.
Airbnb itself – whose hosts have lost billions of euros in revenue in recent months as travel has ground to a halt – has been widely ridiculed this week for calling on customers to offer cash donations to the owners of properties at which they have previously stayed.
"Airbnb has created a mechanism in which you can donate money to landlords, many of whom have overextended themselves by leveraging multiple properties which they rented out pre-Covid, and are now going empty. It's like the mortgage-backed securities of the sharing economy," said New York Times tech reporter Mike Isaac.
—
Unlike many news and information platforms, Emerging Europe is free to read, and always will be. There is no paywall here. We are independent, not affiliated with nor representing any political party or business organisation. We want the very best for emerging Europe, nothing more, nothing less. Your support will help us continue to spread the word about this amazing region.
You can contribute here. Thank you.