The coronavirus pandemic is driving more UK companies towards Estonia's e-residency programme, according to new research carried out by the Baltic country's digital ID scheme. E-residency offers UK businesses the opportunity to remain EU companies post-Brexit by becoming an e-resident of Estonia, and the research indicates that the pandemic has led to more demand for e-residency.
E-Residency polled 1,500 UK business owners, freelancers and existing e-residents to assess the impact of the coronavirus pandemic on businesses and found that almost half of respondents (48 per cent) were more likely to apply for e-residency because of the Covid-19 outbreak, due to the benefits of being more integrated into the digital economy.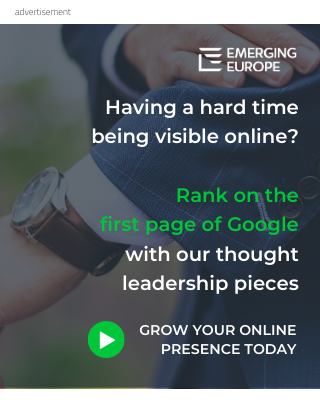 The majority of those who have not yet applied for e-residency cite that they are still working on their business plans and ideas before applying (53 per cent), as opposed to almost a quarter (24 per cent) who said that they have postponed plans due to coronavirus. These findings are unsurprising given that worldwide lockdowns may have forced entrepreneurs to re-evaluate their existing business plans.
"The coronavirus pandemic will make the global economy even more reliant on digital services and solutions," says Siim Sikkut, the CIO of Estonia and co-founder of e-residency. "Estonian digital services, like e-residency, are at the forefront of this evolving digital economy. Estonia is a watermark case in digital transformation, having a real impact on how society can handle times of crisis and work, do business, study and more – all from wherever you are in the world. We believe that this crisis will be an opportunity for other countries to integrate digital governance and services into their societies, to increase overall economic resilience both during and after the pandemic."
Despite the UK economy underperforming in recent months, the UK received 30 per cent of all foreign direct investment into the European tech sector last year, setting up the economy for an increasingly digital post-coronavirus economy. E-residency's research found that almost a third of businesses (29 per cent) said that the general economic turmoil caused by coronavirus is the biggest obstacle they are facing currently, whereas a quarter (25 per cent) said their biggest concern was decreasing revenues due to the pandemic. On a scale of one to 10, around half of respondents ranked the impact of coronavirus on their business to be at an eight or higher.
"There is certainly a dark cloud of uncertainty hanging over businesses at present, but there is a ray of sunlight," says Ott Vatter, managing director of e-residency. "Our new research shows that businesses are being proactive and adapting to these new economic circumstances, and they are embracing digital services like never before. We believe that digital ID services like e-residency could be an easy way for companies to integrate into a digital ecosystem, and by becoming an e-resident those companies who have been hit hard by the pandemic have an opportunity to grow into markets across the EU in which they may not have had a presence in. This is especially the case for companies in locations that are still restricted by lockdowns like the UK."
Vicky Brock is an e-resident and the founder of Vistalworks, a UK start-up that develops consumer protection software.
"E-Residency has been instrumental in helping me expand my business into the European market," she says. "If we weren't e-residents, we would have had to set up a physical presence in Europe, which would have been impossible with coronavirus lockdowns throughout Europe, and would have been extremely costly."
The e-residency programme was founded in 2014 and has since then reached over 70,000 digital entrepreneurs. The programme is built on Estonia's two decades of experience providing digital public services for Estonian citizens.
E-residency – which is open to all – allows access to Estonia's public e-services and a variety of e-services provided by international service providers, all part of Estonia's X-Road, which links all public services together. All outgoing data is digitally signed and encrypted, and all incoming data is authenticated and logged, meaning that e-residents' and other users of the X-Road's data is completely secure. This provides the freedom to easily start and run a global EU company fully online from anywhere in the world.
Once entrepreneurs have become e-residents, they can open a company within a day and run it remotely, apply for a business banking account and credit card, conduct e-banking, use international payment service providers, declare taxes, and sign documents digitally. E-residency does not, however, provide citizenship, tax residency, physical residency or the right to travel to Estonia or the EU.
—
Unlike many news and information platforms, Emerging Europe is free to read, and always will be. There is no paywall here. We are independent, not affiliated with nor representing any political party or business organisation. We want the very best for emerging Europe, nothing more, nothing less. Your support will help us continue to spread the word about this amazing region.
You can contribute here. Thank you.