Day trading, the practice of executing intraday trades on the stock markets and profiting from the price difference is picking up steam in emerging Europe.
This is especially true in the times of the coronavirus pandemic, with day trading one of few sectors that is not experiencing vast economic difficulties.
"Market conditions during times like these make day trading a perfect opportunity for those looking for a resilient way to make money," says Daniel Schlaepfer, the CEO of Day Trade the World (DTTW), a company that offers anyone the opportunity to start their own day trading office.
"We have been running about 25 per cent more trades over the last three months and had our best month in history during this period," Mr Schlaepfer tells Emerging Europe.
Volatile markets are basically the day trader's dream.
"What happens is that during volatile markets, spreads widen, there is more opportunity for traders to join in and make two-sided markets," he explains.
Uptick in interest
DTTW – the brand name of Select Vantage, a trading firm that marries human judgement with advanced technology on a global scale – provides training materials, exams to test proficiency, and a simulated environment for prospective day traders to practice in. And according to the company there has of late been an uptick of interest from people looking for new opportunities during the current crisis.
The biggest innovation they bring to the table is that their traders use DTTW's capital to trade. That means that a prospective partner only needs to weather the cost of offices and equipment while the capital they use to make actual trades on the markets is provided by DTTW.
"Even before the pandemic day trading was growing very quickly, on a daily basis, but it seems to me that the pandemic has accelerated this growth. We had our highest number of enquiries in April 2020," says Davide Materazzi, director of marketing at DTTW.
Daniel Schlaepfer echoes this sentiment.
"What's been interesting is that every partner I've spoken to has mentioned the amount of resumes that have come in. A lot of people are finding out about the opportunities offered by day trading," he says.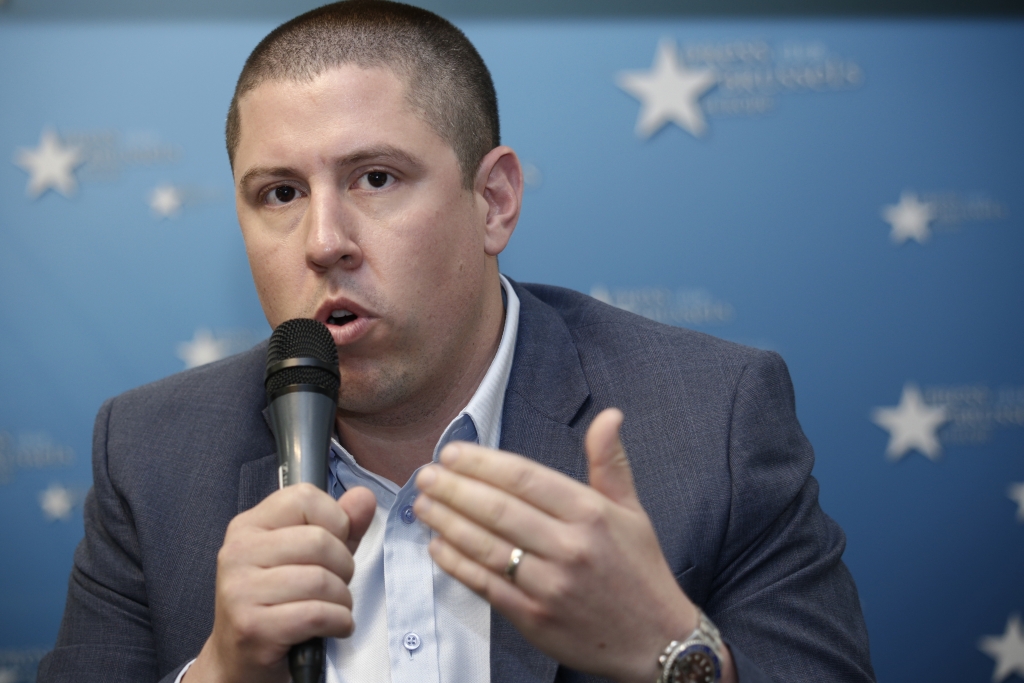 One of the reasons day trading has been so resilient is the role it plays in the wider economic system.
"What DTTW does primarily is provide liquidity in the stock market. In some countries our job was even deemed essential. If somebody is at home and wants to sell stock to pay their rent, somebody has to be on the other end of that transaction on the stock market," Mr Schlaepfer explains.
Making simulations feel real
DTTW claims that its proprietary training and risk management technology makes it relatively easy for people to get started, even those who haven't had prior experience with trading securities on the stock market. This is achieved by a realistic simulation that teaches partners the ins and outs of trading without risking real money.
"We have a computer system that drives stock exchanges and then we take the real trades that occur, and mix them with a bunch of fake trades, Mr Schlaepfer explains. "We have 700-800 people on a daily basis trading in what is effectively a video game. It has a very realistic feel, like a stock exchange, and it reacts like a stock exchange, but everything that happens is a simulation."
Within the simulation, traders can learn what it means to lose money without actually risking capital.
"We made the experience of losing money as real as possible so that people know what losing money is all about, and they learn how not to do that. We tell people that every dollar they see lost in a simulator is a dollar teaching them how not to lose real money," he continues.
Since the company provides capital to its partners, a lot of the risk traders would otherwise face is eliminated.
"All trading involves risk, but since you're trading our capital that's the biggest risk gone. And that's why we have systems to monitor our traders, to make sure they don't exceed loss limits. What we are really good at, our real speciality, is managing risk," Schlaepfer explains.
It's this risk management that's enabled DTTW to flourish at a time when some other companies have faltered.
"Lacking the benefit of our risk system, some firms have completely exploded and had losses, but we have two things that help us. One, we're day traders so we don't hold any positions overnight when most of the losses can occur and two, if somebody is not doing well – our risk system will stop them before it gets really bad," Mr Schlaepfer adds.
'Emerging Europe is a good market for us'
DTTW has posted some very robust figures throughout the Covid-19 crisis.
"We have had record market shares during this pandemic, and in some markets we are between two and eight per cent of the entire stock market's traded volume," he adds.
Overall, day trading is a necessary part of the global economic system, which is why it can stay resilient. Many people in emerging Europe are now picking up on this and day trading is becoming much more prevalent.
"Eastern Europe is a good market for us, and has been for the last seven years. If fact, we have registered our highest number of enquiries ever from Central and Eastern Europe in March and April 2020. This is an interesting trend because it shows that the area has an even bigger growth potential than we thought," Mr Materazzi concludes.
—
Unlike many news and information platforms, Emerging Europe is free to read, and always will be. There is no paywall here. We are independent, not affiliated with nor representing any political party or business organisation. We want the very best for emerging Europe, nothing more, nothing less. Your support will help us continue to spread the word about this amazing region.
You can contribute here. Thank you.