Few real estate investment sectors across Central and Southeastern Europe, Russia and the CIS are currently attracting as much attention as hotels. Emerging Europe speaks to Marius Gomola, MRICS, managing director of Horwath HTL Hungary and founder of HOTCO – an investment conference dedicated to the region – about this surge of interest in the hotel market.
It is the simple fact that travel is now so common, so ordinary and so habitual for so many people that Marius Gomola believes is driving the popularity of hotel investment across the region.
"Travel has become routine for an ever-growing proportion of the global population," he says. "Today we travel not only for business, vacation or seeing family and friends, but for as simple a reason as to have a meal so good that we believe it is worthwhile to get on a plane, train or behind the wheel for. We are obsessed with experiences and being part of virtually anything that satisfies our curiosity. This part of Europe is the least travelled part of the continent, and the potential market size of travellers from Europe alone is in the hundreds of millions. With the influx of travellers to this vast region from fast-growing global travel markets like China, India and Korea, demand is fueled rapidly from long-haul destinations as well."
Gomala feels that hotels are popular investments in key cities and in resort destinations, as the business fundamentals they are built on are solid. "This region is connected through history in many ways, yet offering completely different cultural, historical, language, art, music, gastronomy, wine, beer, spirits, and sports traditions. The CEE, SEE and CIS regions are in very different phases of economic progress, but tourism is already – or can be – a key economic driver."
Different class
Developers and investors must graduate to the notion of investing in hotels, says Gomola.
"The reasons are simple. While hotels are a separate real estate class, their values lie within the operating businesses behind the assets. This makes them unique, and more complex than other asset classes. In other words, acquiring or developing a hotel is only one part of the equation. Without a specialised operator running the business, the real estate has virtually no value, as the asset is priced on the basis of the operating profit that is generated from running the business. If a hotel is developed with the right proportion of equity and debt, efficiently built and operated professionally, it is a successful investment. Owners and developers in addition to generating healthy operating profits, will benefit from the uplift in property values when exiting at the right time. No other real estate class can provide such upsides on exit if all aspects are properly controlled from day one."
So how difficult is it to get it right? Gomola is convinced that developing real estate is a complex exercise, and that developing hotels is even more complex.
"In so many hotels you can see immediately that things do not work as they should," he says. "Developing a first hotel (and all subsequent hotels) requires discipline and the willingness to accept reliance on experienced professionals. Strangely, however, when it comes to hotels, all developers have the desire to become creative and emotionally engaged. The ability to switch off this desire is very difficult, but essential to ensure the required level of efficiency, which results in savings on time and money."
Resorts are even more complex than city hotels, as they are located in areas which are often more difficult to access and rely on sizeable infrastructure investments. That's without bringing seasonality into the equation: often the biggest challenge.
"Resorts require even greater dedication when it comes to operations, and most hotel operating companies do not have experience in resorts," says Gomola. "Even the global hotel companies recognise that they need to gain greater exposure and experience in the resort world, and many are acquiring specialised brands and operating companies to fill the gap. This region offers not only unique experiences, but untouched nature, be it along rivers, lakes, sea sides, mountains, plains and an abundance of mineral springs. The lack of infrastructure adds to the flavour of authenticity, but also increases costs sharply. To recoup part of the equity, developers sell vacation real estate to help fund the projects."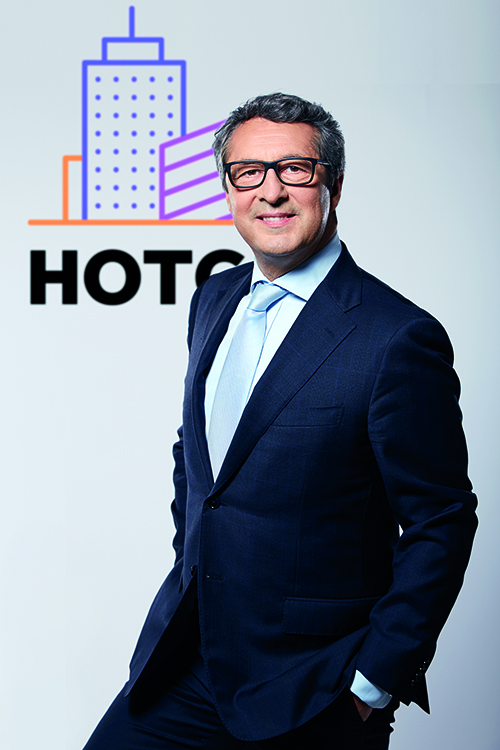 Define your exit
For Gomola, the key criteria to making a successful hotel and resort investment is the ability to define the exit before the start; especially when it comes to development.
"While this is a simple goal, it is a difficult exercise," he says. "Most developers start by the idea of building a hotel for the operator. That is mistake number one. Hotel companies and operators typically do not buy hotels. They are not in the real estate investment and ownership business, but in running hotels. Once the developers determine their exist strategy, then advisors can give proper guidance on the next steps. What should be the positioning of the hotel? What size rooms are required? What facilities and services need to be built? What should not be built? These decisions are driven by the location, market conditions, demand and the competitive environment. The next key decision-making milestone is the operating model and whether to have a brand or not. Most developers want a lease as they can understand that best. Under management agreements, the operating results are typically more favourable for the owners, but they take more risks. Alternatively, the owners can operate themselves. All options are available, and driven by an exit strategy, which can be altered by the dictum of the financing bank."
HOTCO
Gomola established HOTCO to boost investment activity in the hotel real estate industry from Vienna to Moscow and from Tallinn to Baku and all points in between.
"We have always insisted on having the best speakers from four continents to be able to give the audience a glimpse of the future on a global scale, but we always help participants interpret what these trends mean on a local level," says Gomola. "While it was initially challenging to bring certain companies to HOTCO (Western hotel groups or investment funds, for example) because they did not feel the region was relevant to them, we have seen a total turn around since then, with many more international companies eager to join. We certainly feel that HOTCO's success is a direct affirmation of these regions' potential."
—
Emerging Europe is a media partner of HOTCO, which will take place on January 20-21 at the Kempinski Hotel Budapest. More details at Hotconf.com.