In 2011 Daniel Kunin became the only American in an executive position at the predominantly Kazakh Kusto Group. Now managing director, he spoke to Emerging Europe's editor Craig Turp about the company's – and Kazakhstan's – development, its ongoing plans, and the role that technology will play in the future of agriculture.
Since its beginnings in Kazakhstan in 2002, as a company which initially made its way by buying and turning around failing businesses in its home market, Kusto Group has become one of the most innovative conglomerates in the region, a powerhouse whose success has mirrored, and to a wide extent supported, Kazakhstan's own emergence as a prominent global player in a number of sectors.
A look at the Kusto Group's portfolio reveals just how diverse company it has become, with interests in a wide array of industries, from construction to agriculture, energy to real estate, across a number of countries and regions, from Kazakhstan to Singapore, Israel to Vietnam.
Daniel Kunin, Kusto Group's managing director, has been key to the company's growth. An American, his wealth of experience in emerging markets – he was a senior advisor to the government of Georgia for more than six years during its transition from a failing state to one of the most business-friendly countries in the world – has proven to be invaluable.
Indeed, it was in Georgia that Kunin first met the principals of Kusto Group.
"We quickly became friends," he says. "What attracted me to join their project was my friendship with the owners and their genuine entrepreneurial spirit, which runs right through the business."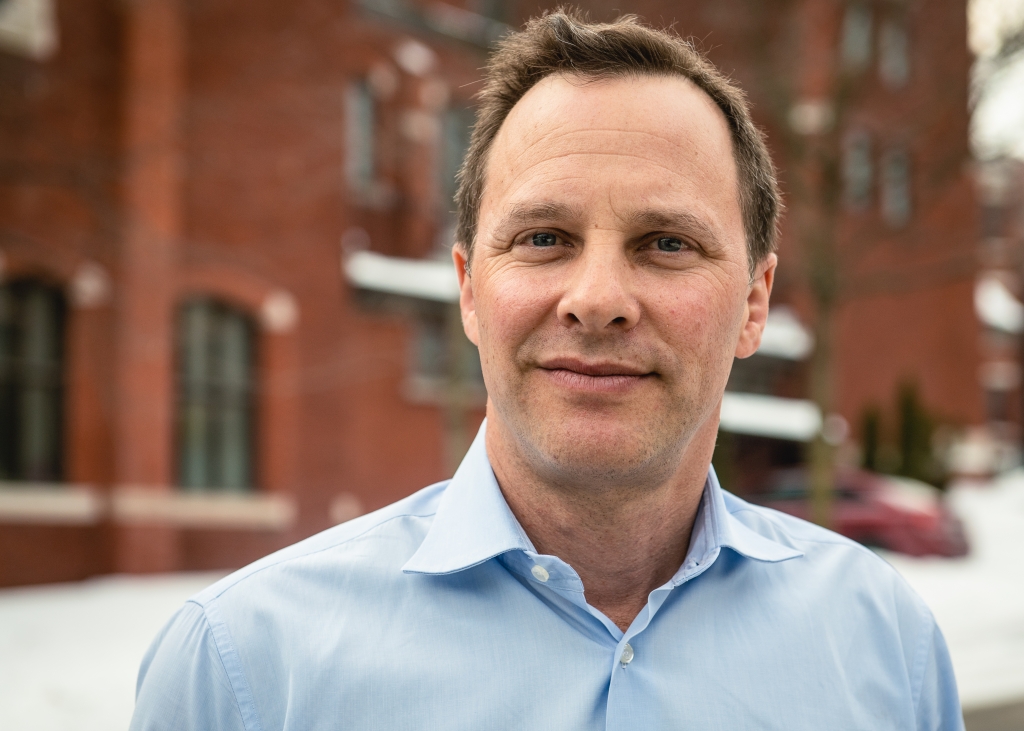 Global ambition
One of the first changes that Kusto Group made after Kunin came on board was to move the company's headquarters to Singapore, as part of its growth and diversification strategy.
"We had previously successfully built businesses and investments in Southeast Asia prior to the move, notably in Vietnam – but we felt that moving there would open us up to larger and more diverse markets and opportunities," Kunin tells Emerging Europe. "Singapore is obviously in and of itself a thriving financial centre too, which we felt would give us greater access to capital markets."
Another major signal of Kusto's global ambition came in 2014 when it purchased Israeli paint manufacturer Tambour – Kusto's first acquisition of a healthy, leading market player.
Yet while this was viewed by some a change of strategy, Kunin does not see it that way.
"It's fair to say that buying Tambour was a new step for us," he says, "but I wouldn't call it a change in strategy, per se – more a recognition that as we grow, we're becoming involved in larger and larger transactions. Kusto Group's investment strategy is founded upon entrepreneurship that is also opportunistic – that doesn't necessarily have to be acquisitions – but it is almost always about transformation. Today, Tambour looks very different from when we acquired it – not only has it grown it is also more focused. I expect it to look different in five years' time as well as we continue transforming and growing it."
So does Kunin see any more Tambour-style purchases on the horizon?
"We felt there was huge potential to transform Tambour from a national champion into a global leader, and if another Tambour-type opportunity came up we would certainly look to seize it," says Kunin. "But we're finding that joint ventures and partnerships can be equally effective. We've recently launched some very exciting projects with US agricultural leaders to bring cutting-edge technology to Kazakhstan and the figures involved in those ventures are even larger than the size of the Tambour deal. These are transformative projects, and that's what makes them so exciting."
Beyond energy: Diversifying the Kazakh economy
While now very much a global company, with turnover in 2018 topping one billion US dollars for the first time, Kusto remains committed to Kazakhstan, whose economy, Kunin admits, remains dependent on the extractive sectors, which leaves it vulnerable to commodity shocks.
"Economic diversification is a priority," he says, "and I'm glad to say it is one that the government is serious about addressing."
Kusto Group is playing its part and has the stated aim of making Kazakhstan a global leader in agriculture. Kunin is convinced that technology is best way to make this happen.
"Our recent projects with Tyson Foods, Valmont Corporation and others to bring state-of-the-technology to Kazakhstan are, as the Kazakh Prime Minister Askar Mamin himself has said, a major step forward for the country. They bring jobs, know-how, increased efficiency, better yields, enhanced predictability and, perhaps most importantly, a commitment to sustainability that is fundamental for agriculture to succeed. By better managing and using water for example, not only do crop yields have better performance, but the entire resource is better utilised. The future in agriculture is all about sustainability and if this is not on the top of the list, this business cannot succeed.
"Kazakhstan is already a major exporter of wheat – a legacy of the Soviet period – and the next step is to diversify crop exports and expand and develop Kazakhstan's protein production, particularly beef and lamb. What is required is capital, hard work and entrepreneurs who are willing to deploy it effectively. That's where we come in, together with our partners and the other stakeholders."
Kunin believes that technology has enormous potential to improve yields to meet growing demand, to effectively manage natural resources, and to build new jobs in Asia and elsewhere, while also making food production more sustainable. It can also help prevent and combat some of the diseases that put protein supply chains at threat, he says, before explaining why precision agriculture in particular will be paramount to Kusto's, and Kazakhstan's future.
"Precision agriculture, which we're championing in Kazakhstan, helps to cut down on water use and doesn't deplete the land in the way that mechanised agriculture elsewhere does. Kazakhstan's natural advantage of land also means its more sustainable. No forests need be cut down to support agriculture in Kazakhstan! Rather, the culture has a unique strength in land management, animal husbandry and sustainable practices towards nature," says Kunin.
Kazakhstan climbed eight places in the World Bank's latest Ease of Doing Business Index and now sits 28th on the list. Inward investment is increasing, and Kunin believes that the country may have reached a watershed moment.
"As our agriculture efforts demonstrate, the signs are positive that international investors are placing their trust in the country," he says. "In my experience, emerging economies discover there is a threshold they need to cross before investors will place their capital in the country long-term. This requires institutional maturity in the country's governance structures and a predictability around the rule of law that comes after long periods of stability. Kazakhstan has reached that stage. It is now the stand-out leader in this neighbourhood."
Sustaining success
Kunin believes that sustaining success across a portfolio as diverse as Kusto's is the company's biggest challenge. He says that there are two things which are imperative: selecting the right people, and making the right investment decisions.
"The first is an obvious point, but such an important one that its needs to be emphasised," Kunin tells me. "You need the right people in place who can ensure that the culture remains strong and consistent across all our operations. The Kusto culture, which is to seek out and seize opportunities without fear of failure, is consistent across the business thanks to the excellent people that lead and operate it. It also means people who are not afraid to make decisions, to make calculated risks and to believe in themselves, but people who are comfortable with some uncertainty, people who enjoy challenges, and people who know how to work in a team.
"Secondly, we try to identify, create and grow national champions when we make an investment decision. In other words, we look to create long lasting businesses that will have a strong or dominant position in the sector or economy where they are located. In this context, we work really hard to make the diversity of our portfolio our strength and to build up a wealth of institutional knowledge and learn what works and what doesn't across businesses and markets – that lets us adapt and grow quickly."
Kunin adds that Kusto invests heavily in training programmes and internal communications to ensure that the company is always learning.
"Otherwise, you risk operations across different industries becoming siloed, and a diverse portfolio can become a burden."
Looking ahead, Kunin says that he always keeps one eye fixed on the next investment opportunity.
"You never know what might be around the corner; that's always been the Kusto way and it's why I'm here," he says. "We're lucky that we can take a medium to long-term view on our investments. When you're not required to perform based on quarterly results, you can afford to make larger, more complicated investments with larger rewards over the longer term. That suits us. It may sound like a cliché, but Kusto is all about long term value creation, establishing sustainable retained earnings, reinvestment and constant growth – rather than quick or timed exits."
Kunin's nod towards the investment horizon paints the picture of a company assured of its long-term direction. But Kusto Group's rapid growth since its founding and embrace of emerging technologies make it one to watch in the here and now. For Kazakhstan and its agriculture, it could be an exciting time.