Emerging Europe's start-up scene is thriving: new money is pouring into the market all the time. To keep you up to date with the latest investments, innovations, movers and shakers, each Monday Emerging Europe brings you a handy round-up of the region's start-ups which closed financing rounds over the previous seven days.
---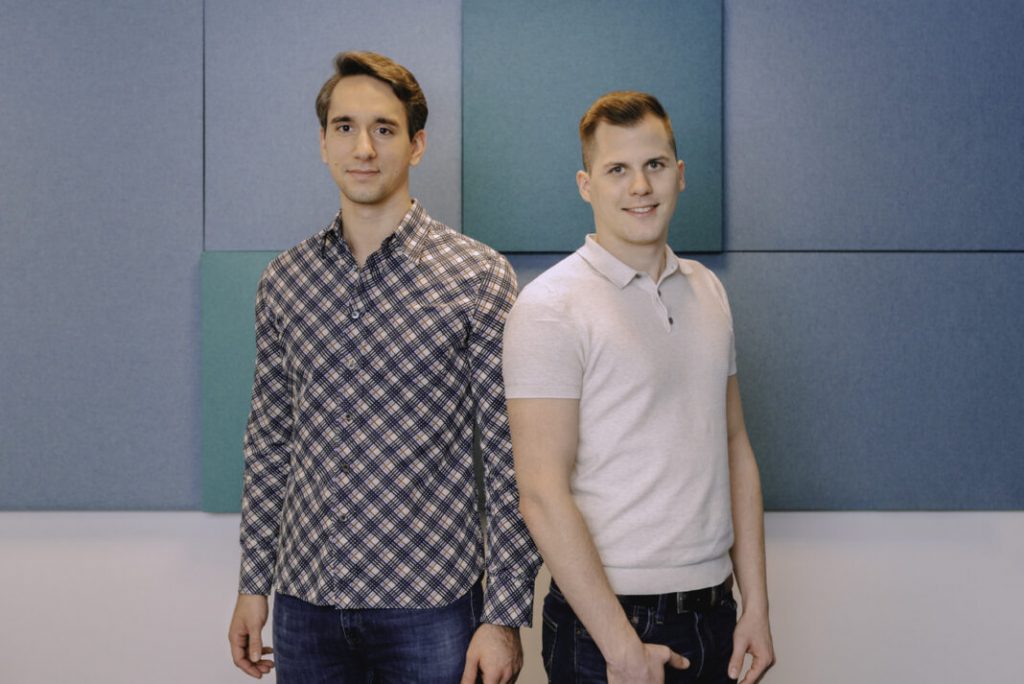 SEON lands largest Series A in Hungarian history
Helping online business fight fraud has paid off for the Hungarian start-up SEON which has closed a record-setting 10 million euros funding round.
The round was led by Swedish VC Creandum who are also known for backing such success stories as Spotify, Klarna, and Bolt.
SEON is a fraud-detection solution that identifies customers by real time digital footprint analysis. This allows for fraudulent transactions to be stopped by identifying false accounts. Right now, the company says its detection accuracy is around 80 per cent.
Launched in 2017, the start-up has been profitable since 2019 and has attracted big name clients such as Patreon, AirFrance and e-gaming companies Rivalry and Ladbrokes.
The company's founders Tamás Kádár and Bence Jendruszak have said that they will use the new funding to scale up their Budapest and London offices, hire an additional 100 team members and open up new officers in Hong Kong and Austin, Texas to break into the Asian and US markets.
---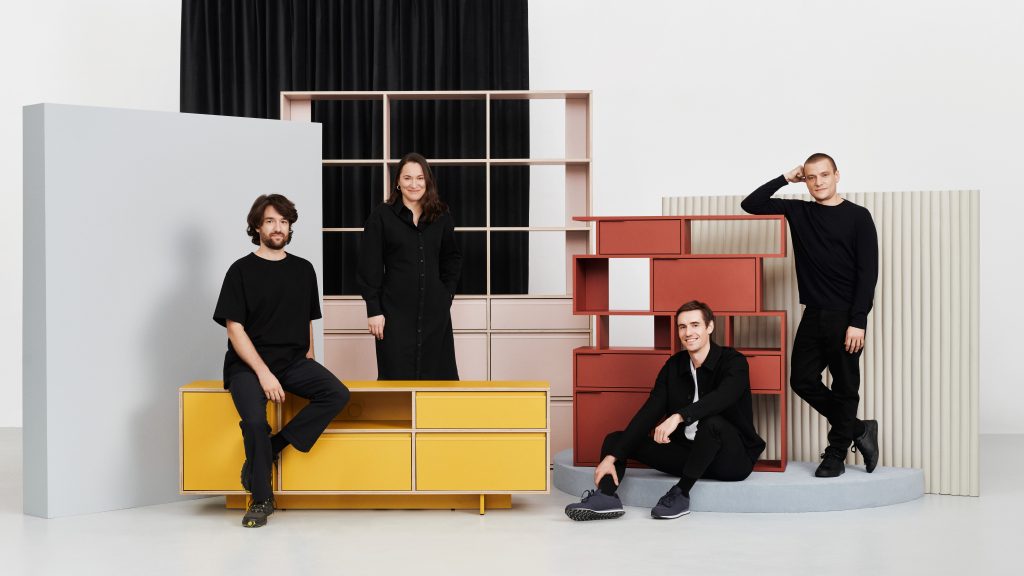 Polish furniture start-up Tylko closes Series C
Tylko, the AR furniture tech company from Warsaw, has closed a Series C funding round at 22 million euros. The investment comes after an extremely good year for the start-up. In 2020, Tylko's revenue was 36 million euros and the company served 30,000 customers.
"We are impressed by Tylko's exceptional growth and ability to scale the company as a market leader, offering new, customised solutions within the furniture market. Tylko's strong impact-driven vision and made-to-order business model drives the market's transition towards more sustainable solutions. By optimizing material use, production efficiency and offering customers unique, long-lasting design we believe Tylko is positioned at the forefront of such a transition," says Mikko Kuitunen, growth partner at Evli Growth Partners, the VC fund that led the Series C along with Israel's Pitango Growth.
According to the company, this latest investment represents confidence in Tylko's business model which is digital-first and seeks to address the issue of the furniture industry's contribution to climate change.
"Tylko's vision has always been about putting the user experience first, in order to create a product that is perfectly designed, high-quality and sustainable. We believe that driving sustainability into this huge industry can only be done by creating highly desirable products that will win over customers by their features rather than certificates," says Jacek Majewski, co-founder, Co-CEO of Tylko.
---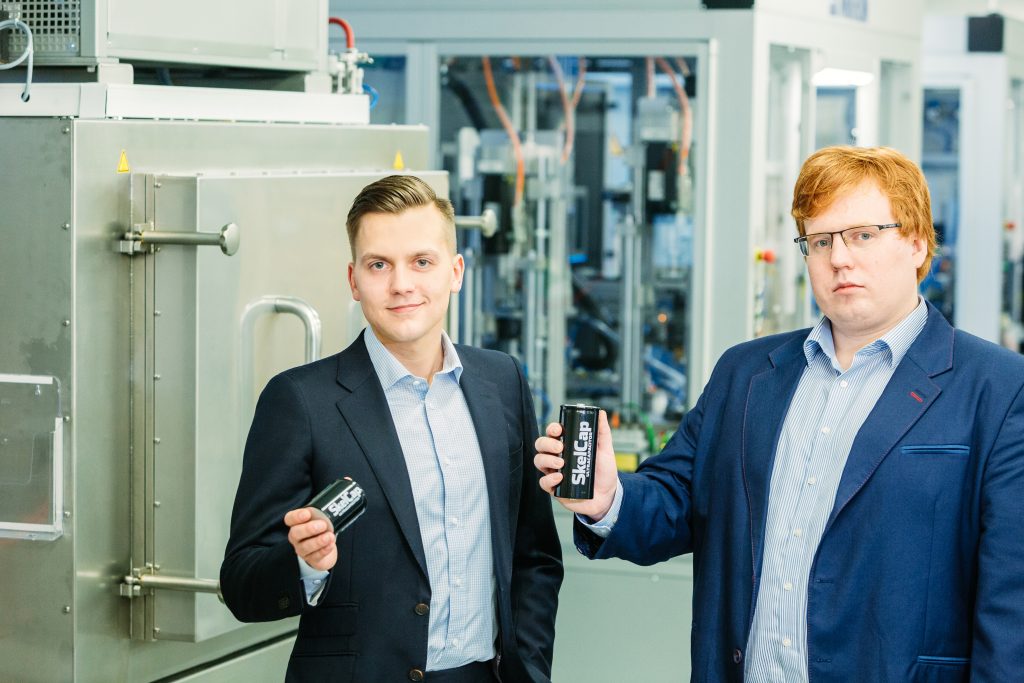 Estonian-born Skeleton Technologies is making 'batteries on steroids'
Skeleton Technologies makes ultracapacitors, a technology bridging the gap between electrolytic capacitors and rechargeable batteries.
It recently announced 51 million euros in new funding, coming not from private investors but from Germany's Federal Ministry for Economic Affairs and Energy, and the Free State of Saxony which are investing through the European Battery Innovation – EuBatIn IPCEI (Important Project of Common European Interest) framework.
"We are continuously investing in R&D – whether it is improving the performance of our products or the process in which we make those products. The next stage of our production will see an implementation of fully automated Industry 4.0 manufacturing techniques – a first-of-its-kind in the ultracapacitor industry," says Taavi Madiberk, co-founder and CEO.
The company hopes to bring down the production costs of its supercapacitors by almost 90 per cent after completion of its five-year project.
"With a projected annual volume of around 250 billion euros by 2025, the European battery industry will play a key role in the continent's economic recovery. The support through the new IPCEI will enable Skeleton to advance its market-leading ultracapacitor technology and contribute greatly in making Saxony an innovation hub for climate tech," says Christian Müller, CEO of EIT InnoEnergy in Germany.
---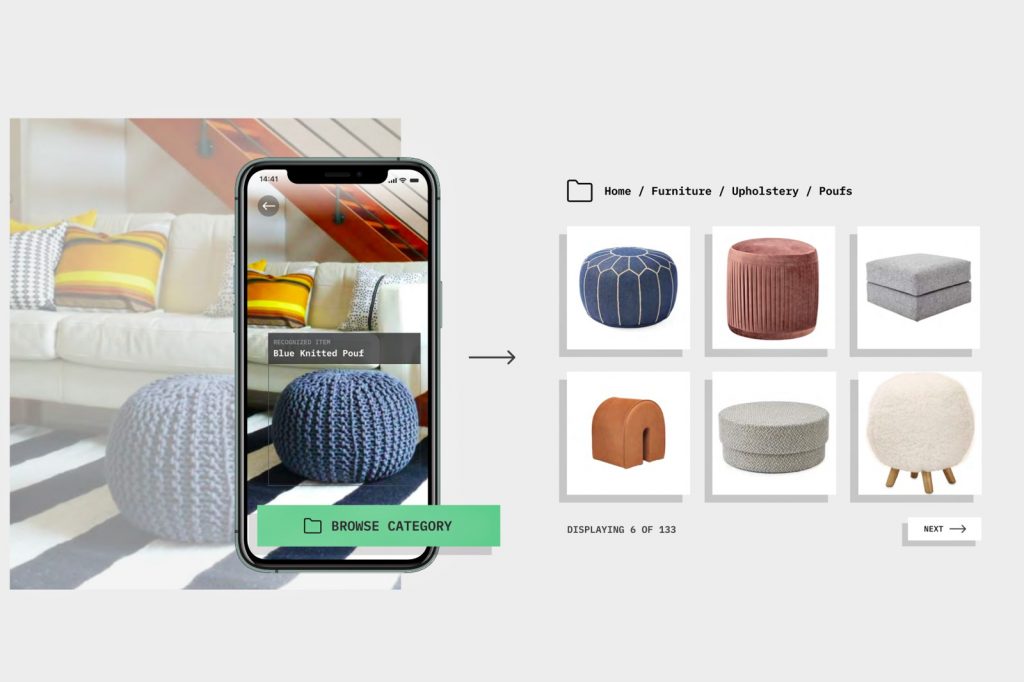 Latvian DesignScan launches new way to shop for furniture powered by neural networks
Good news for furniture buyers from Latvia last week as the DesignScan start-up launched DesignSpy, a way to shop for furniture using images instead of words.
Vendors benefit from this too, as the DesignSpy platform lets them easily catalogue their stock.
Additionally, the platform can generate descriptions automatically, making the job much faster and unlocking many search optimisation benefits.
"We created DesignSpy to help bridge the gap between the offline and online furniture shopping experience. The pandemic has accelerated online sales, but the experience is still far from seamless. So far, only the biggest players can afford to invest in a superior online shopping experience. With DesignSpy, we created something that can level the playing field and help anyone selling furniture online," says Andrei Kaliev, CEO.
Buyers who use the platform can search visually for the kind of furniture they like, either through existing images or ones they've taken themselves. This lets users easily find items similar in style to ones they already have or that inspire them.
Furthermore, shoppers can also input their preferences and submit a floor-plan which then lets DesignSpy suggest items of furniture that go well together and fit in the user's space.
---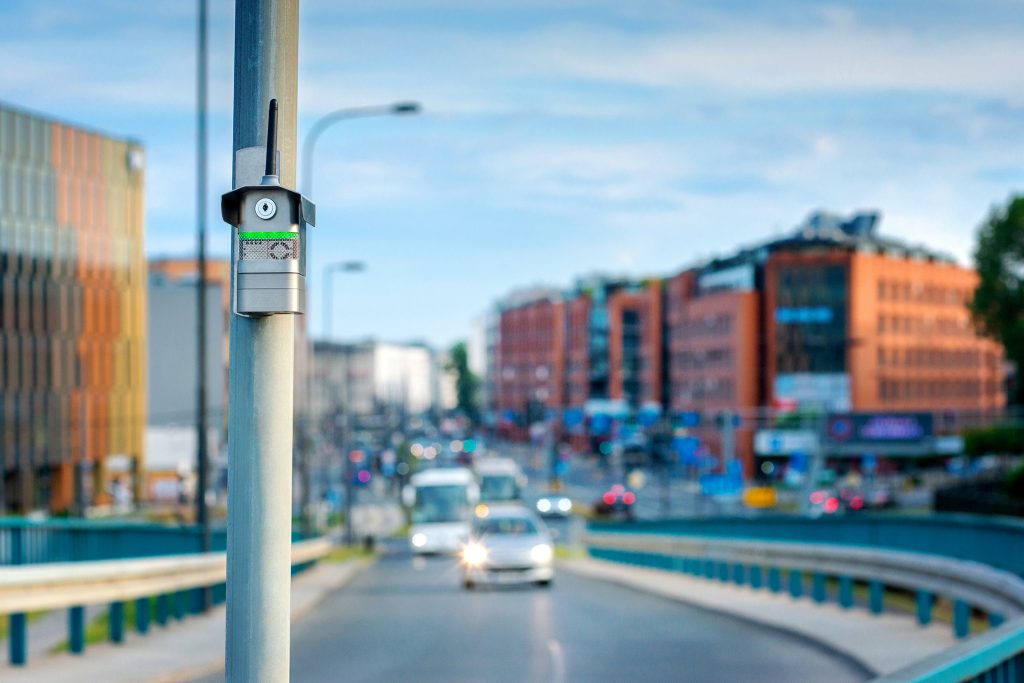 Polish clean tech start-up Airly gets new funding and is to open offices in the UK and US
Airly, a clean tech company offering real time air quality monitoring, has just announced a star-studded funding round of 2.7 million euros led by London's firstminute capital and featuring angel investors such as Uber founder Garrett Camp via Expa, Bolt CEO Markus Villig, founding Editor-in-Chief of Wired David Rowan, Pipedrive founder Ragnar Sass and Ferry Heilemann, co-founder of Leaders for Climate Action.
Airly provides actionable air quality insights using AI algorithms that can predict air quality within the next 24 hours.
According to the company 62 per cent of governments do not share any real time data on air quality. Given the importance of clean air for health and the fact that air pollution has been linked to greater mortality from Covid-19, this is a problem.
"Polluted air is a plague on our health – it's like a pandemic in slow motion. Improving air quality needs to be at the core of the world's post-pandemic rebuild and Airly is the first step to pollution-free cities. With this funding, we can expand our global footprint to support even more cities, enterprises and communities to repair the air and empower them with data and actionable insights," says CEO and co-founder Wiktor Warchałowski.
In addition to improving its environmental intelligence platform and algorithms, Airly will use the money to expand its team with the addition of sales, marketing and engineering talents in several countries. The company will approximately double its current 35-person staff by the end of 2021.
---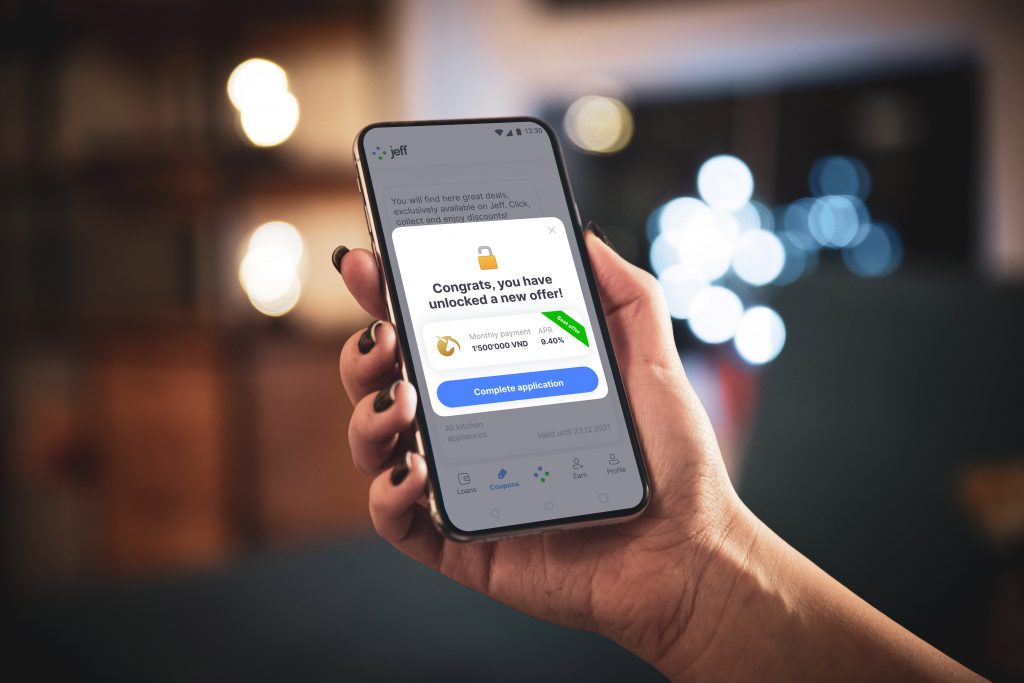 Latvia's Jeff App raises 850,000 euros to bring financial inclusion to Asia
Latvian start-up Jeff App has closed a funding round led by the Estonian Business Angels Network (EstBAN) syndicate. Joining the round were Startup Wise Guys, Taavi Tamkivi (Salv, ex-Transferwise and Skype) and a number of Nordic investors, as well as several angels from the Estonian mobility unicorn Bolt.
The app, already live in Vietnam aims to bring financial inclusion to Asia, where there are an estimated one billion people who are unbanked. These people struggle to access financial services due to a lack of available "traditional" financial data.
Jeff solves this problem by using alternative data such as smartphone metadata and behavioural patterns and aggregating it from those seeking financial services. They achieve that by integrating a continuously growing number of data sources, using anonymised smartphone metadata and analysing behavioural patterns.
By leveraging the customers' digital footprints, Jeff can produce a unified credit score.
"Jeff helps our users to start building credit history based on their digital footprint, something that is otherwise difficult in a market where 70 per cent of transactions are still done in cash. The more Jeff is used, the more we can learn and innovate with new products. Ultimately, we want to develop Jeff into a financial super app offering a range of products besides loans, such as insurance, mass-adopted digital credit score, and even go beyond finance by adding a range of utility functions," says Toms Niparts, co-founder and CEO.
After achieving 60X growth within the first 12 months, Jeff App will use the raised funds to launch and scale new products that range from a free credit score and insurance offers to digital discount coupons and mobile wallet cashbacks. It will also help to expand across the region, starting with Indonesia and the Philippines in 2021. The start-up also has plans to enter other major economies in South and Southeast Asia.
---
Unlike many news and information platforms, Emerging Europe is free to read, and always will be. There is no paywall here. We are independent, not affiliated with nor representing any political party or business organisation. We want the very best for emerging Europe, nothing more, nothing less. Your support will help us continue to spread the word about this amazing region.
You can contribute here. Thank you.