Emerging Europe's start-up scene is thriving: new money is pouring into the market all the time. To keep you up to date with the latest investments, innovations, movers and shakers, each Monday Emerging Europe brings you a handy round-up of the region's start-ups which closed financing rounds over the previous seven days.
---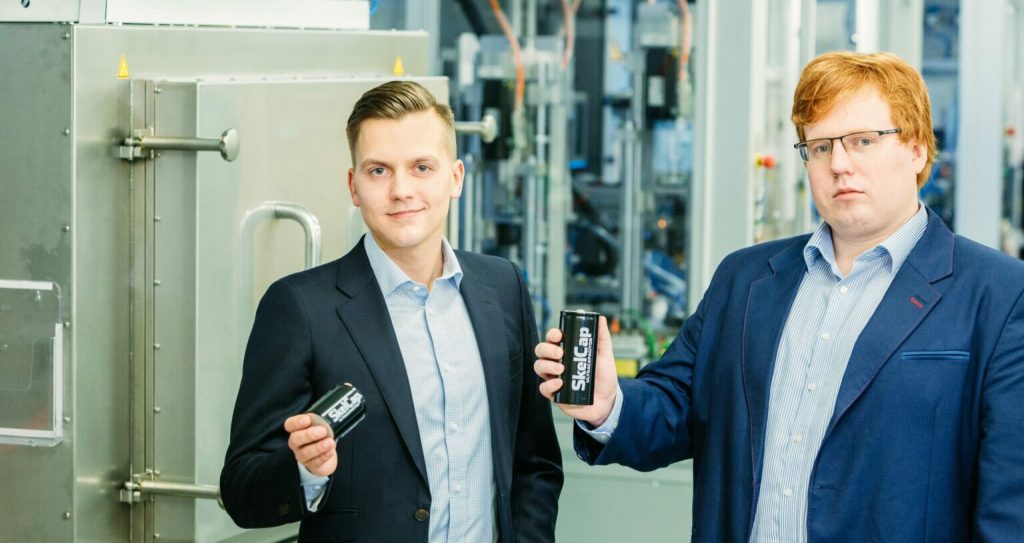 Estonia's Skeleton Technologies grabs 29 million euro Series D extension
Estonian start-up Skeleton Technologies has nabbed a 29 million euros Series D extension from its existing backers Marubeni Corporation, MM Grupp, Harju Elekter and other investors.
Since its founding in 2009 the company has been working on super-capacitors using proprietary "curved graphene" technology. Its products are used in automotive, transportation, grid and industrial applications.
Super-capacitors are different from batteries as they store energy in an electric field. Batteries use a chemical reaction.
Skeleton Technologies is now getting ready to bring its own take on a battery to the market. Dubbed super-batteries they will sit between capacitors and traditional batteries.
"We started with a relatively niche market of super-capacitors and are now moving to super-batteries, covering the high efficiency, high power niche of the battery market," says co-founder and CEO Taavi Madiberk.
"As the next step of our strategy, we aim at merging long lifetime, fast charging super-capacitors and high energy, long-duration battery technology, to offer a more competitive long range EV battery than currently on the market or in the development pipeline."
---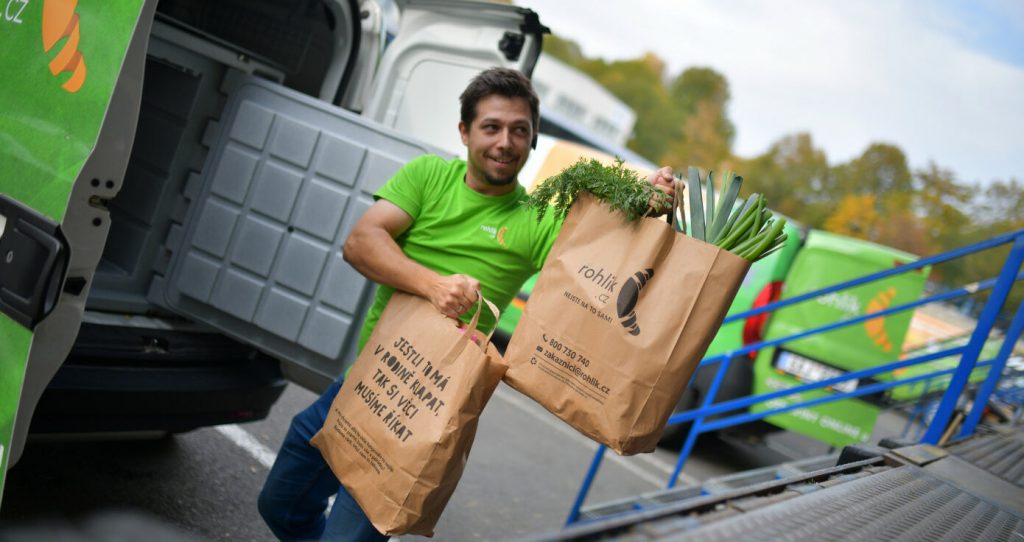 Czech grocery delivery start-up Rohlik raises 100 million euros, becomes a unicorn
By securing a 100 million euros Series C round, the Prague-based delivery platform Rohlik has become a unicorn with a valuation of one billion euros.
The new funding comes just three months after the firm closed a 190 million euros funding round.
This latest capital injection will support the company's expansion. Rohlik has already launched in Hungary and Austria and is eyeing Munich as its next market. The start-up is already profitable in its home market in Czechia.
Rohlik offers more than 17,000 items that can be delivered within two hours. It has also expanded to offering meat and dairy products under its own brand, with more product segments coming soon, according to the company.
"The newly secured funding helps us to accelerate even faster than originally intended, mainly in the areas of new market entries, fulfilment centre automation and the overall pace of innovation, including hiring great talent," says Tomáš Čupr, founder and CEO of The Rohlik Group.
---

Estonia's 10Lines raises 700,000 euros for autonomous line-marking robots
Estonian start-up 10Lines has raised 700,000 euros in a seed round led by Terra Ventures.
Founded in 2019, the start-up has developed technology for parking lot and road marking that will allow the current manual process to be replaced with an automated solution.
10Lines' robots can complete road marking seven times faster that current processes, cutting out exhaustive measuring and pre-marking, and reducing the need for human oversight. This, says the firm saves 1.9 tonnes of CO2 emissions per robot per year.
The start-up has already started reference projects in Estonia and has signed letters of intent with striping companies in the United States.
"10Lines is a unique product with the potential to disrupt a huge market, which to date has been almost entirely untouched by technology. At present, parking lots across the globe are marked and re-marked – often annually – in a time and resource-intensive process involving experienced teams of workers. In the US alone there are 800 million parking lots, which would cost around six billion US dollars to mark. Our robots are a tech-enabled solution to this problem, combining huge efficiencies with a fast payback time," says Tarmo Prints, CEO.
Robots that 10Lines makes use satellite positioning in combination with other sensors enabling accuracy within 1-2 centimetres.
---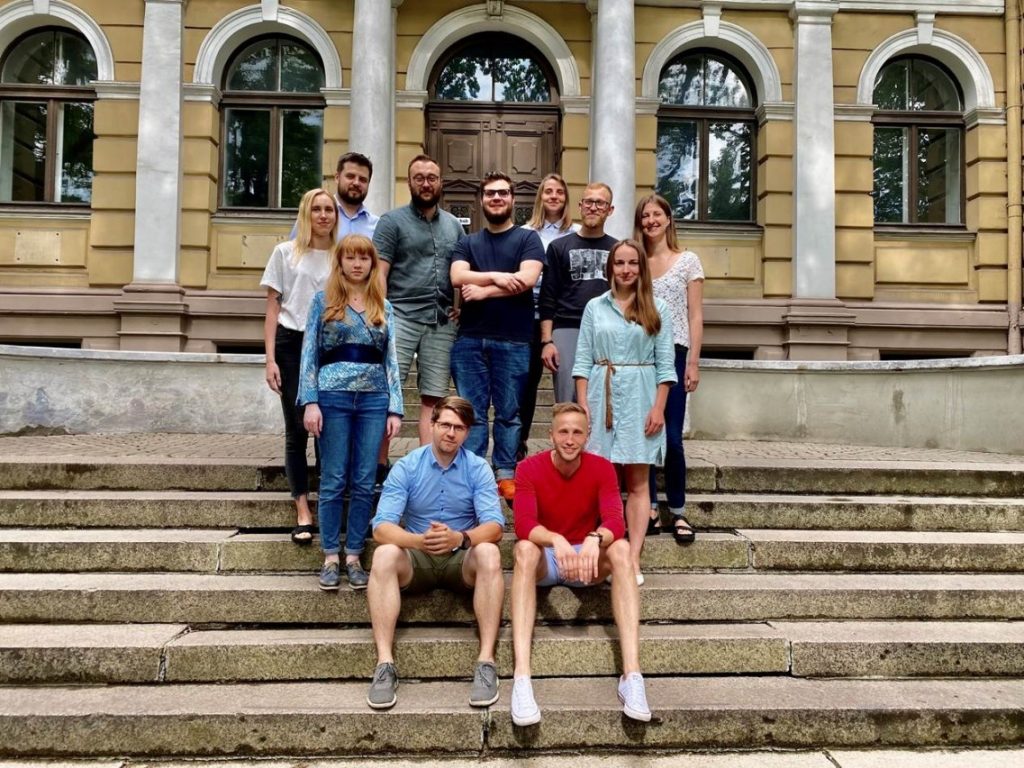 Latvian start-up Longenesis gets one million euros to speed up biomedical research
Riga-based Longenesis has announced a late seed round to the tune of one million euros backed by a group of business angels led by Rustam Gilfanov.
Founded in 2017, the start-up wants to empower biomedical research beyond borders.
It does this by helping to identify and unlock the hidden value of biomedical data to accelerate the novel drug and treatment discovery and provide better help to those in need.
Medical data is sensitive and confidential and this creates obstacles for researchers who need large and detailed data sets. By introducing digitalisation and consent-enabled showcasing of biomedical assets, as well as putting the emphasis on patient-centricity, Longenesis will help to reduce recruitment costs and accelerate biomedical research.
Longenesis recently announced a partnership with Medtronic, a 140 billion euros company manufacturing medical devices.
The Medtronic-Longenesis partnership, also involving diabetic patient organisations, will be a pilot for the digitalisation of patient engagement into research and advocacy initiatives.
---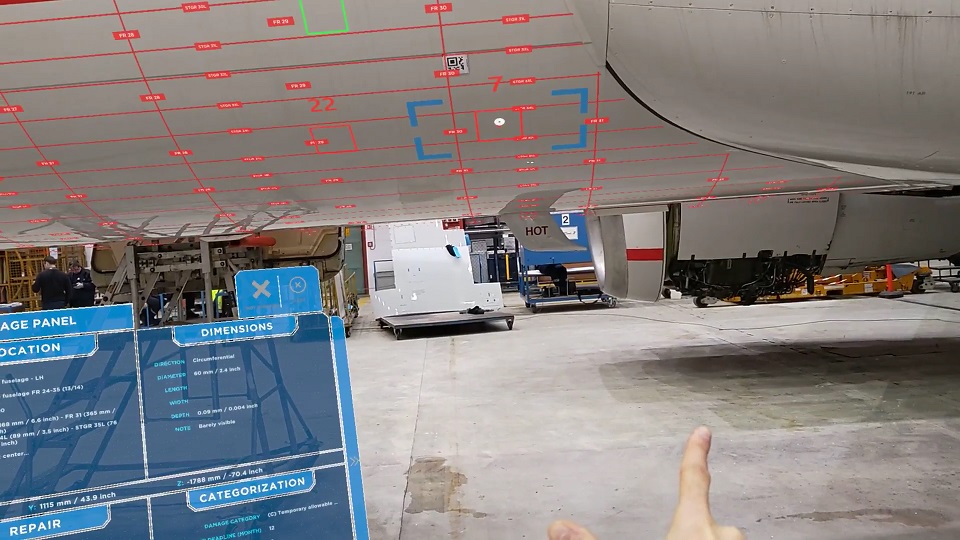 Hungarian AerinX announces partnership with VD Gulf to implement innovative aircraft maintenance technology
Budapest-based AerinX has announced a partnership with VD Gulf, a leading independent MRO (Maintenance, Repair, Overhaul) company in the Middle East region. Together the companies will implement a mixed reality-based system for aircraft maintenance.
AerinX's first product is a mixed reality (MR) based software which makes external surface inspections on aircraft faster, simpler, more precise, and better-documented. The ground-breaking technology helps maintenance engineers identify damages precisely and accurately and reduces maintenance downtime and costs for customers.
A significant milestone of the international market launch of the high-tech product was a successful pilot project conducted in Dubai, within the framework of which VD Gulf tested the AerinX system under real-life industry circumstances. Both parties were satisfied with the Early Adopter Programme, and as a result they decided to continue their partnership with a new agreement to implement the innovative solution at the Sharjah-based MRO fully.
"Based on our calculations, the use of our software can save 400 days of hangar capacity, 9,500 engineering hours, and gain four million US dollars (3.39 million euros) extra profit on average for a company with 10 narrow-body hangar bays capacity. We are delighted to be able to test our technology at two major regional players since we conducted successful pilot projects at VD Gulf and at our strategic partner in Hungary. As a result, we continue our partnership with both companies," says Bence Kiss, co-founder, and CEO.
---
Unlike many news and information platforms, Emerging Europe is free to read, and always will be. There is no paywall here. We are independent, not affiliated with nor representing any political party or business organisation. We want the very best for emerging Europe, nothing more, nothing less. Your support will help us continue to spread the word about this amazing region.
You can contribute here. Thank you.