A new fintech app created by Eastern Europeans makes investing at the London Stock Exchange easy 
Orca, a new investment app launched by Denis Gulagin and Fedor Panteleev, allows UK residents to invest in over 250 stocks and exchange-traded funds (ETF) and set up individual saving accounts.  
"The app makes it possible to invest from anywhere in the world – in a desert, on a tropical island, near a volcano, in the middle of an ocean – but with your phone and the Orca app on it. We've started with the UK, and that's just the beginning," says Denis Gulagin, who serves as Orca's CEO.  
He ran a range of fintech projects for payment service providers (PSP) Mobile Payments and Neo Banking, for almost a decade, and then focused on Orca.  
A different vision 
"Initially, Orca was a side project of a finance group and I was leading that project. I invited Fedor to join me because he was the best co-founder I could think of. Then we started assembling a team. This is how the project started. Soon, we realised we have a different vision from the finance group management. It became obvious that if we wanted to make it how we see it, we would need to do it all ourselves. So, we left and we made the concept and completed the seed round. That happened in October 2019, and since then, Orca has been an independent project," Gulagin says.  
Traditional solutions for investing are often barebones, failing to provide users with the tools to build and protect long-term wealth. The app's goal is to address the needs of medium- to long-term investors with little or no experience in the market and seems to be the ideal solution for those who are only learning to invest, as it offers users the tools they need to understand and manage their investments.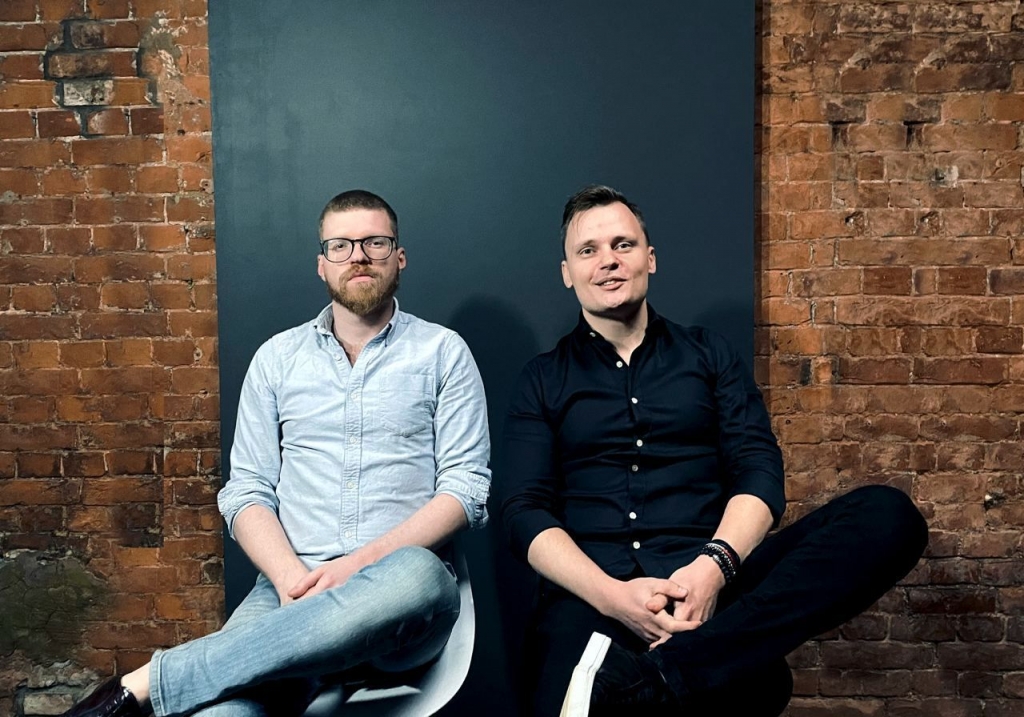 "Just giving access is not enough," says Gulagin. "You need to help people along the way because the investment journey is unique. It's a medium- to long-term relationship with the app you can trust. You have to be a pro to become a 'big fish' in the world of finance. But even Warren Buffet started with simple things. That's exactly what Orca wants you to think of investment as – a simple thing," Gulagin explains. 
One-step onboarding 
Orca's proposition is one-step onboarding, in-chat support, educational content, user-friendly and intuitive. The app includes a news section powered by Dow Jones with content that is relevant to individual companies and the market in general. Each stock has a detailed description, analytics, features, events, so users can make informed decisions. It offers a subscription to watch a particular stock, tracking its price real-time, as well as a number of other functions and features. 
Gulagin explains that even though the app is easy to set up, it still has a mandatory KYC procedure which guarantees a safe investing process. It is also transparent, so its users see all commissions before making a transaction – including taxes and fees.  
Orca's CEO says the app is not yet official, but a pre-release has been launched where users can win up to 2,750 UK pounds in stocks, with the entire reward fund amounting to 15,000 UK pounds.  
"After the official launch, we plan to make many more stocks available to users and to connect to other exchanges such as NYSE and NASDAQ. As we expand, we plan to eventually conquer all Europe and the US," he adds. 
—
Unlike many news and information platforms, Emerging Europe is free to read, and always will be. There is no paywall here. We are independent, not affiliated with nor representing any political party or business organisation. We want the very best for emerging Europe, nothing more, nothing less. Your support will help us continue to spread the word about this amazing region.
You can contribute here. Thank you.