Emerging Europe — together with more than a dozen national, regional and global organisations — has launched the Emerging Europe Alliance for Business Services, Innovation and Technology. The objective of the Alliance is to increase the international competitiveness of emerging Europe, making it easier for global markets to identify and recognise the strength of the region as a strategic partner, and compel its operators to conduct business with it.
"The cost competitiveness era in emerging Europe, which has lasted almost three decades, is coming to an end. It's time to stop imitating and start innovating, building the region's proposition on high-value services and technology," said Andrew Wrobel, head of content strategy and publishing at Emerging Europe.
"The Emerging Europe Alliance has been created not only to educate the global audience about the innovation and technology potential of emerging Europe but most importantly to link organisations from the region with global partners," he added.
Tom Quigley, the Alliance's chief executive, expects the organisation to significantly increase the volume of the region's voice on a global scale, capturing the attention of buyers and investors and compelling them to take a closer look at the strategic advantages of doing business in Eastern Europe.
"We've been saying for some time that having a unified voice behind the obvious talent and innovation that exists within the region will substantially elevate global interest in our products and services, improving employment and infrastructure and creating greater prosperity," Mr Quigley said.  "The Alliance seeks to be the apex for the very many innovative and progressive organisations in Eastern Europe, and promote the entire region as a formidable digital service hub for the future."
Before its launch on March 28 at the Sourcing in Emerging Europe conference in London, the Alliance had won the support of a number of organisations including HfS Research and PwC in Central and Eastern Europe, as well as Convergys, Cushman & Wakefield, DDC Outsourcing Solutions, Stefanini, Tholons and Electrogrup who all became founding members.
"The Central and Eastern European (CEE) region is turning heads throughout the global BPO industry and continues to attract some of the world's most dynamic and innovative brands. Convergys employs over 1,200 people at our six CEE locations in Bulgaria, Hungary, Poland and Romania," said Paula Kennedy Garcia, vice-president, Market Lead EMEA CEU, at Convergys.
"Our new site in Romania opens in April where our continued investment in the region will help generate more job opportunities with global leaders, and innovate digital customer management as the CEE region strengthens its foothold in the European Digital City Index, capitalises its deep-rooted STEM (Science, Technology, Engineering and Mathematics) education with IT innovation and continues to invest in start-ups and infrastructure," she added.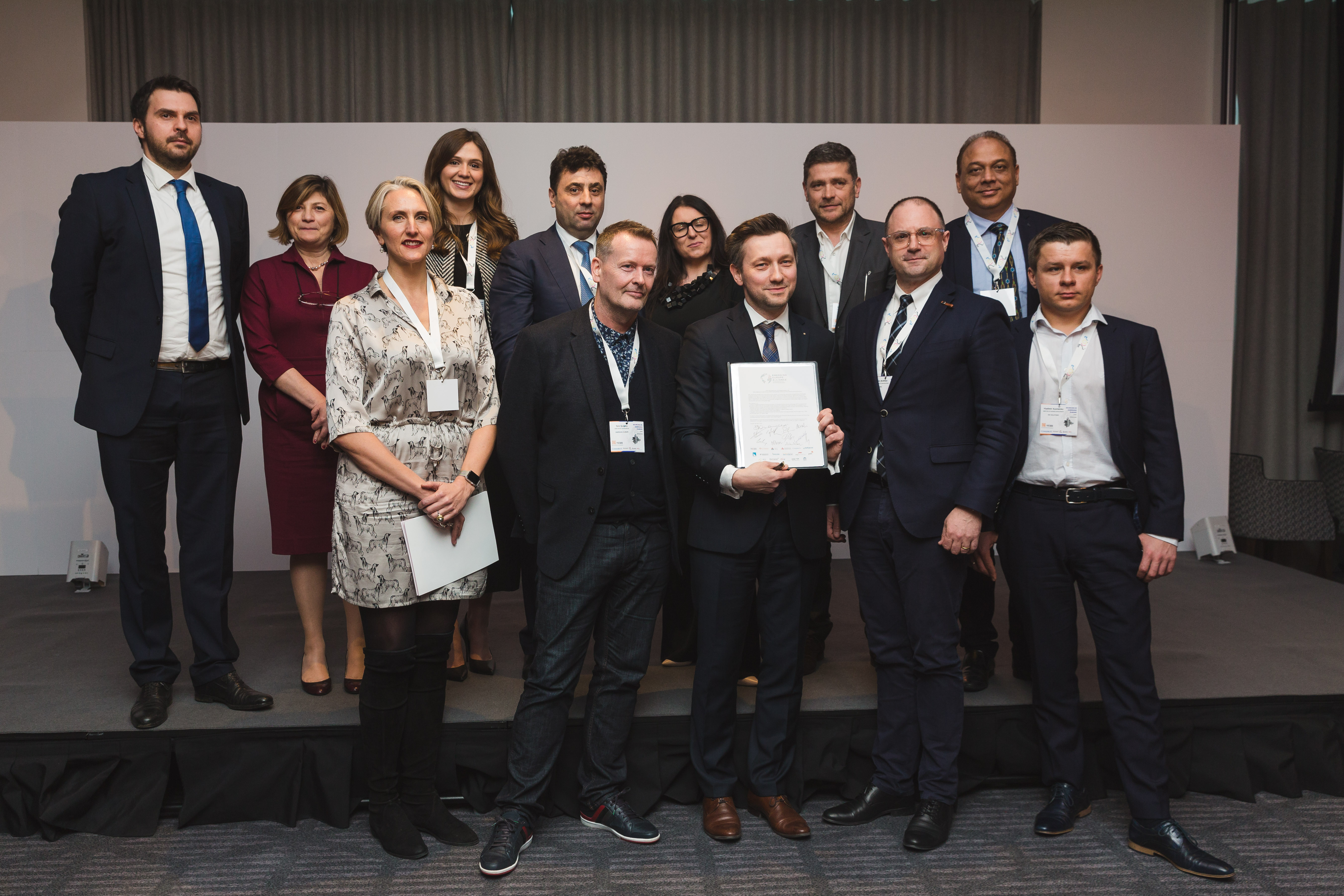 "At PwC, we believe that shared service centres have an important role to play in driving the development and economic success of Central and Eastern Europe," said Adam Jamioł, partner, PwC Central and Eastern Europe Shared Services Advisory Centre of Excellence.
"There is a clear trend of shared service centres in our region moving up the value chain: from advantage based largely on wage arbitrage to value creation through innovation. In many ways, we see the emergence of our region as the 'high-end back office' of Europe and beyond. We do a lot of work helping our clients to take advantage of opportunities in this sector right across our region and also make use of the shared delivery model for our own internal strategy. That is why we are pleased to serve as a founding partner of the Alliance," Mr Jamioł added.
Other founding members of the Alliance include the Sourcing Industry Group, the Nordic IT Association and the German Outsourcing Association as well as national organisations from the region — Poland's Pro Progressio, the Bulgarian Outsourcing Association and the Hungarian Outsourcing & Service Association.
"It is clear that the Alliance does not seek to replace or diminish the role of country-specific organisations. In fact, we recognise and commend the high-value support these organisations provide for their respective communities. We want to complement the hard work these organisations carry out. We intend to promote the collective strength of talent, technology and service capability of the wider region whilst at the same time facilitating each country in showcasing their unique value proposition. Also, business services are not the only area the Alliance looks at. It is focussed on all value-added sectors and innovation," Mr Wrobel adds.
The Alliance now intends to build a wide community of businesses, associations, chambers of commerce, municipal and national investment promotion agencies, start-ups, investment funds, business angels and mentors, and academia.