Borislava Ananieva is one of those people who finds it impossible to go unnoticed. Her enthusiasm is contagious. Her determination is an inspiration. She is young, beautiful and with a very clear goal in her life. She is also a two-time recipient of a kidney transplant.
Originally from Bulgaria, Ananieva now lives in Brussels where she is the president of the European Patient Forum (EPF) Youth Group, a post she has held since September 2019. She has been living with her condition her whole life and she dreams of inspiring a more positive attitude in young patients in dealing with chronic illness.
"When I was nine years old I got my first kidney transplant in Pakistan," Ananieva recalls. "In Bulgaria they didn't do transplants for children. Doctors graduated in the '70s-'80s and it was difficult to change their mindset. And back then in Pakistan transplants were legal for children. The second operation was carried out in Turkey. My grandmother donated her kidney to me."
The same grandmother that is having fun at the beach while we speak. A grand gesture from a grand person.
"Now there are more specialists in Bulgaria," she says, "but a successful transplant is often misunderstood. It only means for them that the operation went well. But there is no follow-up. Young doctors leave the country because they have very low salaries (around 400 euros). When a waiter earns 1000 euros, there is simply no motivation. So what's left is old doctors with the communist mindset."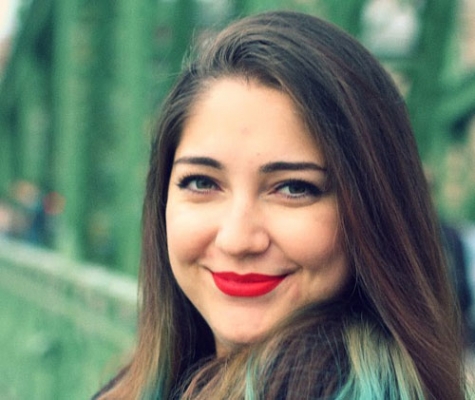 But that didn't stop Borislava. If she cannot change the healthcare system, she can surely change people's attitude.
In 2011, when the EFP organised its first event, it was looking for young people who were passionate about making change happen.
And out of all the people I met over the years, nobody was as passionate as Borislava.
"At EPF Youth we have different projects going on, such as one called Work and Youth Strategy. We did a survey focusing on the moment when young people with certain conditions feel discrimination when applying for jobs."
One of the questions was: when do you specify you have a chronic condition? Seventy-four per cent of the respondents said that they would never disclose it under any circumstances.
"Every summer we have a school in Vienna with 40 participants and we discuss issues for the patient community," she says. "The impact is huge. You can see the change in how they speak because they feel they are in power."
Communication is important. The EPF Youth Group is quite heterogeneous. There are members from Hungary, Ireland, Estonia, Cyprus. But they all have similarities.
"Being discriminated for us is so normal," Borislava continues. "It should not be the case. The experiences we had in our own personal countries helps us to give advice to each other. For example, there was a medicine shortage in Estonia for a while, and our Estonian member was very active raising awareness. So when the same thing happened in Bulgaria, that knowledge helped me."
And 2020 will be another busy year for Borislava. Her group is going to focus on sexual health and well-being, addressing an issue not widely discussed.
"I want to see changes in the group on a European level," she says.
We all hope to see those changes, at a European level, at country level, and at an individual. With motivated leaders as Borislava Ananieva, such change is possible.