It's one of the most visited countries on the planet, but what do travellers to Croatia really know about its history, culture and people? We have curated a short list of five books, including a superb contemporary novel, which together paint an accurate portrait of Croatia's past and present.
So whether you find yourself immersed in the fictional world of Gost, wandering the country's diverse regions with a 1930s traveller, or finding out about the battles of the distant (and not so distant) past, we guarantee that these five books will leave you with a real understanding of what makes modern Croatia tick.
---
Croatia: A History from the Middle Ages to the Present Day, by Marcus Tanner
For a profound understanding of Croatia's tumultuous history, Marcus Tanner's sweeping survey is an absolute must-read. Tanner skillfully narrates the country's journey from its very beginnings to its hard-fought independence and, ultimately, membership of the European Union in 2013. Through meticulous research and engaging storytelling, he sheds light on the complex dynamics of the Croatian War of Independence, the resilience of its people, and the challenges faced during the nation-building process that followed. This book is a testament to Croatia's indomitable spirit and its unwavering pursuit of freedom.
---
Black Lamb and Grey Falcon, by Rebecca West
Rebecca West's magnum opus, Black Lamb and Grey Falcon is a literary masterpiece that transcends the boundaries of a traditional travelogue. This monumental work delves into the complex history, culture, and politics of the Balkans, including Croatia. West's eloquent prose and keen observations paint a vivid picture of the region, interweaving personal anecdotes with historical analysis. As you immerse yourself in this epic journey (undertaken by West in the 1930s), you will gain a profound understanding of Croatia's place within the broader Balkan tapestry.
---
The Hired Man, by Aminatta Forna
Step into the fictional world of Gost, a small Croatian town, through the eyes of Duro Kolak, the eponymous hired man. Aminatta Forna's gripping novel weaves together a tale of love, loss, and the haunting echoes of war. As Duro renovates a house for an English family, buried secrets from the Croatian War of Independence resurface, unraveling the complex layers of Croatia's recent history. Forna's evocative, moving prose captures the essence of the country's scars and the resilience of its people.
---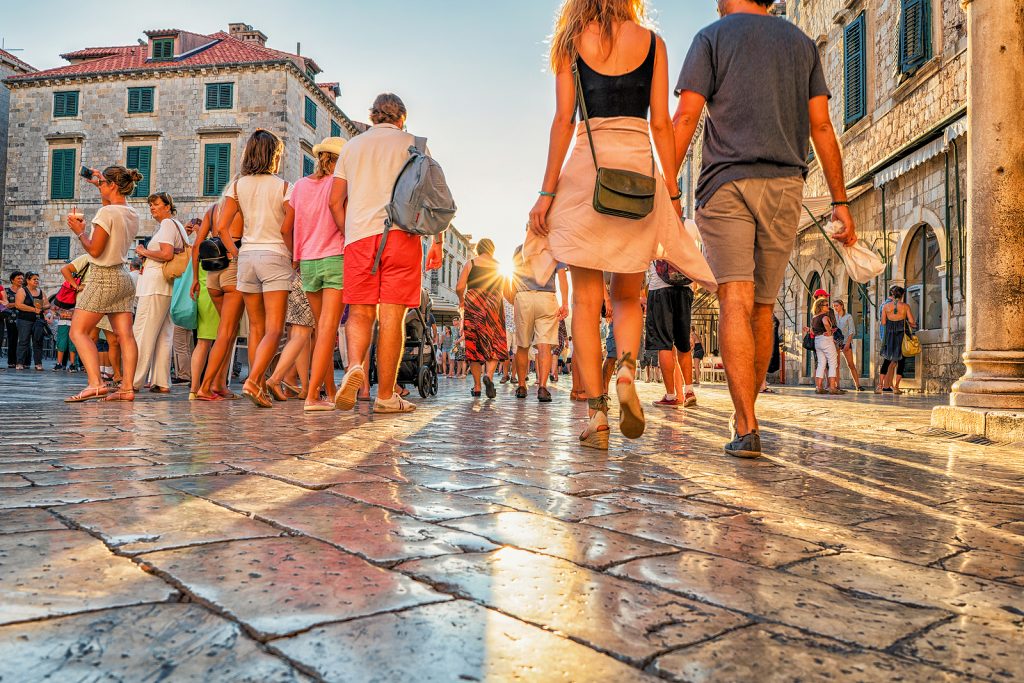 ---
Dubrovnik: A History, by Robin Harris
From its humble beginnings as a small settlement in the 7th century to its rise as a powerful maritime republic, Dubrovnik has witnessed the ebb and flow of empires and the clash of cultures. Robin Harris navigates through these historical currents, painting a vivid picture of the city's evolution. He brings to life the golden age of Dubrovnik's Republic, exploring its flourishing arts scene, which produced renowned playwrights, poets, and scholars. But Harris doesn't shy away from the darker chapters of Dubrovnik's history either. He delves into the city's struggles against foreign invasions, the devastating earthquake of 1667, and the challenges it faced during the turbulent 20th century.
---
A Taste of Croatia, by Karen Evenden
Embark on a culinary adventure with Karen Evenden's delightful book, a beautifully illustrated gastronomic masterpiece that takes readers on a mouthwatering journey through Croatia's diverse regional cuisines. From the coastal fish and sea food delights of Dalmatia to the heartier dishes of Slavonia, Evenden's book showcases the country's culinary heritage through vivid descriptions, traditional recipes, and plenty of anecdotes. Whether you're a seasoned foodie or an aspiring chef, A Taste of Croatia will leave you craving for a second helping.
---
Unlike many news and information platforms, Emerging Europe is free to read, and always will be. There is no paywall here. We are independent, not affiliated with nor representing any political party or business organisation. We want the very best for emerging Europe, nothing more, nothing less. Your support will help us continue to spread the word about this amazing region.
You can contribute here. Thank you.

---