If you are eager to delve into the rich history and captivating culture of Albania, look no further. We have come up with a carefully curated list of five remarkable books (all available in English) that we hope will take you on an extraordinary journey through an enchanting but still—even as it becomes a holiday favourite—little known country.
Each book offers a unique perspective, both from that of Albanians themselves and foreign travellers and observers, allowing you to gain a comprehensive understanding of the country's fascinating if troubled past, and its complex cultural legacies.
---
Broken April, by Ismail Kadare
Where else to start than with this captivating novel by renowned Albanian writer Ismail Kadare, who takes readers on a journey through the isolated mountainous regions of northern Albania. Set against the backdrop of the Kanun, an ancient Albanian code of honour, the story delves into the intricacies of blood feuds and their impact on individuals and communities. Kadare's elegant prose skillfully explores the clash between tradition and modernity, transporting readers into a world where the weight of history shapes every aspect of life.
---
The Albanians: A Modern History, by Miranda Vickers
If you crave a comprehensive overview of Albania's history, then this superbly written and researched volume is indispensable. Miranda Vickers, a leading expert on Albanian affairs, meticulously traces the nation's past from its early origins to the present day. Covering topics such as communism, nationalism, and religion, this book offers a deep exploration of the forces that have shaped Albania. Vickers skillfully combines academic rigour with vivid storytelling, making it accessible to both scholars and curious readers.
---
Elvira Dones, an Albanian-born author, takes us on a remarkable journey in this ambitious novel. The story follows Hana, a woman who decides to embrace the ancient practice of becoming a sworn virgin to escape the restrictions placed on women in Albania's highly patriarchal society. Amidst a powerful narrative, we learn about the struggle of Albanian women for freedom and identity, intertwining personal desires with societal expectations. Dones' writing captures the cultural complexities of Albania while exploring themes of gender, tradition, and self-discovery.
---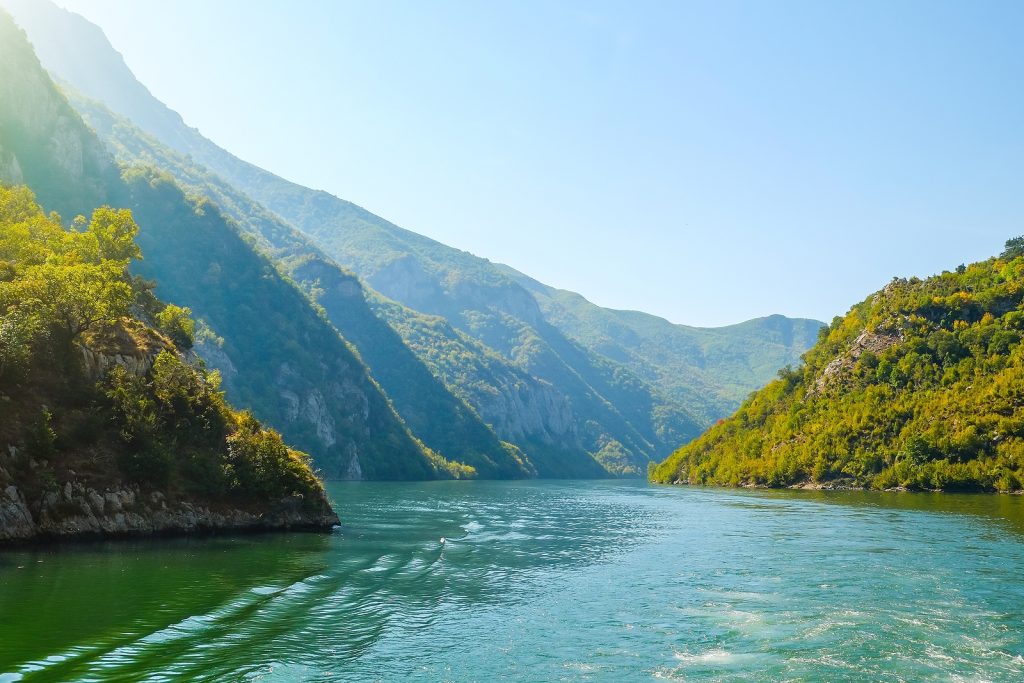 ---
Albania's Mountain Queen: Edith Durham and the Balkans, by Marcus Tanner
Something a little different. In this fascinating biography, Marcus Tanner brings to life the story of Edith Durham, an intrepid British traveler and writer of the early 20th century. Journeying through Albania, Durham explores its remote mountain regions and becomes intimately acquainted with its people. She would, over time, become a confidante of the King of Montenegro, run a hospital in Macedonia and, following the outbreak of the First Balkan War in 1912, become one of the world's first female war correspondents. But her heart remained in Albania, and Tanner fondly portrays Durham as a fearless advocate for Albanians and their struggles.
---
The Accursed Mountains: Journeys In Albania, by Robert Carver
A bold and adventurous journey through the remote landscapes of Albania's Accursed Mountains. Carver's insightful observations provide a unique glimpse into the rich history, culture, and natural beauty of this lesser-known region as he narrates his encounters with fascinating characters, from shepherds to historians. Readers will be drawn into his explorations of forgotten mountain villages, ancient ruins, and hidden lakes. Along the way, Carver delves into the complex past of Albania, unearthing stories of legends, blood feuds, and political upheaval that have shaped the country.
---
Unlike many news and information platforms, Emerging Europe is free to read, and always will be. There is no paywall here. We are independent, not affiliated with nor representing any political party or business organisation. We want the very best for emerging Europe, nothing more, nothing less. Your support will help us continue to spread the word about this amazing region.
You can contribute here. Thank you.

---