A successful artist in her own right Ioana Ciocan has lately become best known as a curator of some merit: she is currently the managing director of Art Safari, one of emerging Europe's biggest and most successful public art events.
Ioana Ciocan's path in the world of art has always been about passion, and her ambition to put Romania on the European (and, as she says, why not global?) art map.
"I know it sounds idealistic, but it's my biggest desire," she says. "Art is my biggest passion, my everyday job and my hobby. I can't imagine going into another field. In kindergarten, my parents spotted my passion for art and supported me every step of the way: Tonitza Art School, National Art University. After that I was lucky to have a scholarship at Central St. Martins in the UK, at Denmark's Design Skole and then back in the UK at Ravensbourne College of Art."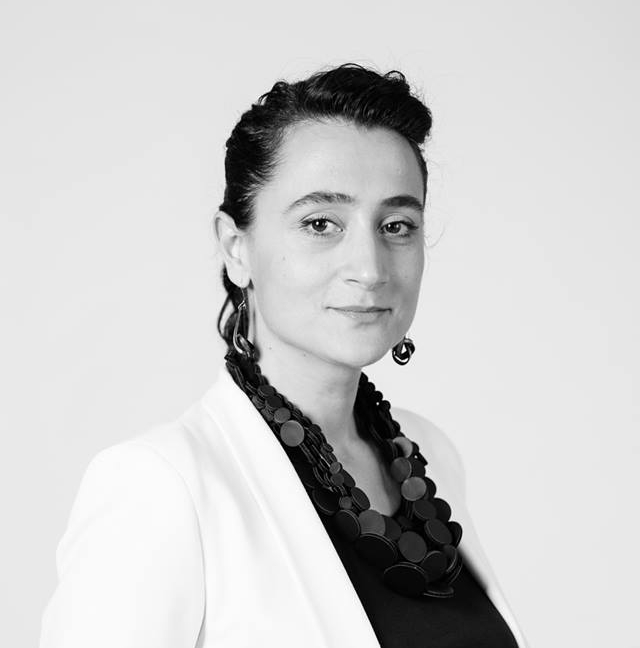 Project 1990
Ms Ciocan first came to public attention with her (quite literally) ground-breaking Project 1990, which for a time – an all too short period of time – gave new life to a magnificent granite plinth on which for a number of decades had stood a monumental statue of Lenin, removed in 1990.
"It was the summer of 2009, and almost every day I would pass through the Free Press Square in Bucharest, wondering why nobody wants to put a sculpture on that beautiful granite plinth," she tells Emerging Europe. "I waited and waited for something to happen until I had a revelation: unless I do this myself, then nothing is going to happen, and that plinth will remain empty forever. So I said to myself that maybe I should take the responsibility. Somehow, that piece of plinth chose me."
And so began the first public space art programme ever launched in Romania.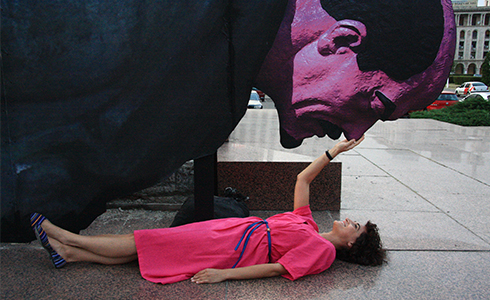 "It was my personal ambition to transform a plinth that had been abandoned since Gigi Macaragiu, a priest, and thousands of people took down the statue of Lenin, in March 1990. Proiect 1990 was initiated in January 2010, without any kind of sponsorship, when I had a replica of the statue of V. I. Lenin, by Boris Caragea, installed on the empty plinth. Proiect 1990 highlighted my focus on the art of propaganda and also my desire to revitalise an area of Bucharest with a tumultuous history, that has largely been ignored since the advent of democracy. Artists invited to exhibit there succeeded in creating a new identity and gave a new vibe to the former location. All the works exhibited there made critical artistic statements about Romanian socio-political life. Proiect 1990 ran for four years, included 20 projects, and created a huge buzz in the national and international press, an international exhibition at the Beelden aan Zee Museum in The Hague and a volume in Vellant. This is the pragmatic history of a passion. Passion for art."
Art Safari
Since then Ms Ciocan has initiated an impressive number of public art projects across Europe. She lectures on a regular basis at various conferences regarding the importance of art in public spaces. She was the ideal choice to take on a challenge as big as Art Safari.
"It really was a challenge," she says. "The former general manager of Art Safari Diana Dochia invited me, in the summer of 2014, immediately after Proiect 1990 had ended, to take over Art Safari Bucharest. I knew at that time that the Romanian art market was rather small, but I also knew that it was animated by good galleries and enthusiastic artists willing to sell, but also by a 'virgin' public, with no tradition of visiting exhibitions."
"In that context, when we announced that we will hold Art Safari in May 2015, in Ciclop, a former multi-storey car park – at the time out of use – nobody believed us. It seemed impossible back then to hold a large exhibition in a garage! The huge success we had in 2015 – 20,000 visitors – gave us the courage and energy to organise, in May 2016, the largest exhibition dedicated to the Dada Centenary in Romania, with patrimonial artworks from 16 museums and 21 Romanian and international private collections."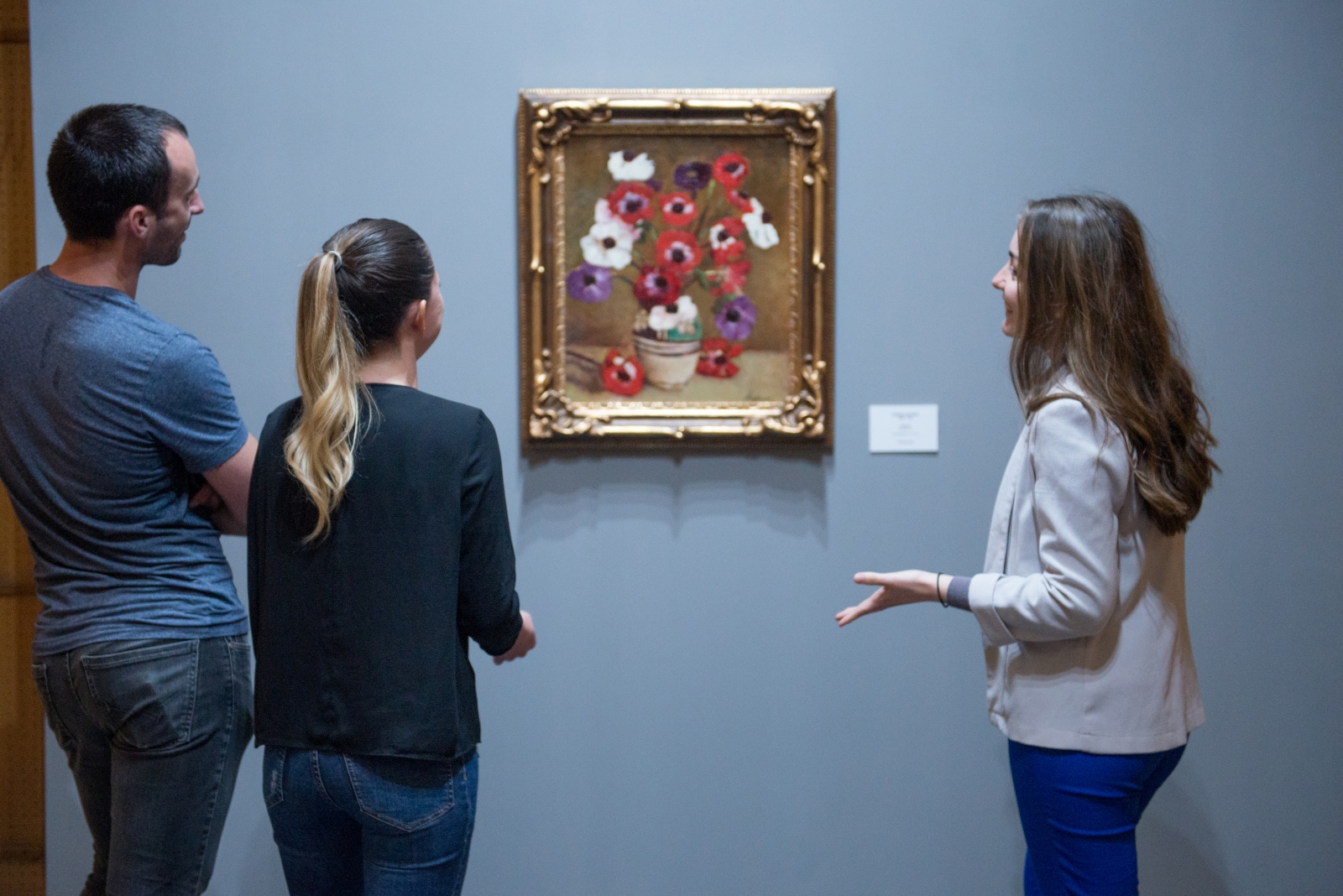 "We also succeeded in attracting 25,000 visitors to the Dacia-Romania Palace, another forgotten Bucharest gem of a building, and personalities from local museums and international institutions came to study the Romanian contemporary art market. We had visitors from the Tate Modern, Beelden aan Zee, the Parliamentary Culture Committee of Bavaria, the European Curatorium for the European Capital of Culture 2021, as well as specialists from art museums from all over the world."
This spring, Art Safari celebrates five years on the emerging European art scene, during which time it has become the most popular art event in Romania.
"This year, we are returning to our roots," Ms Ciocan tells me. "We are coming back to George Enescu Square in central Bucharest, the place where Art Safari was born. The 2018 edition will be conceived as a temporary museum, which will host many exhibitions under the same roof: a contemporary art exhibition curated by Hervé Mikaeloff (a consultant of the Louis Vuitton Moët Hennessy Group), a Romanian art exhibition dedicated to heritage Romanian art, curated by Alina Șerban, an international programme in partnership with foreign embassies comprising a public art installation created by the German artist Clemens Bahr, and the traditional educational programme. We estimate that this year we will welcome 50,000 visitors, and 2500 children as part of educational initiatives."
Art for Everyone
Alongside her ambition of making Art Safari Bucharest the most appreciated and prestigious art event in Europe, education – art education in particular – is another of Ms Ciocan's passions. She teaches at the Bucharest National Arts University and would love to have a bigger role in the way that art is taught to Romania's young people.
"I want a piece of the action when it comes to art education," she says. "We need to see a radical change. In schools, everything needs to be changed. It is essential to make children friends with art while they are in school and it is essential to reformulate the art curricula. An education in art should be correlated with the active art scene and art market. Collectors also have a huge role to play in promoting art. They contribute to the development of the artists and the entire art market. We really do need to thank those collectors who exhibit their collections, making art accessible for everyone."
—
Art Safari 2018 takes place from May 11-20 in Piata George Enescu, Bucharest, Romania. More details: artsafari.ro