Czech director Věra Chytilová's 1966 film Daisies (Sedmikrásky, in Czech) is a vivid masterpiece, a kaleidoscope of colour and absurdity in which two young women step into a surrealist world rid of convention. Considered one of the hallmarks of the Czechoslovak new wave movement, the film continues to serve as an ambiguous critique on irresponsible human behaviour while maintaining a fresh and capricious aesthetic, 54 years after its creation.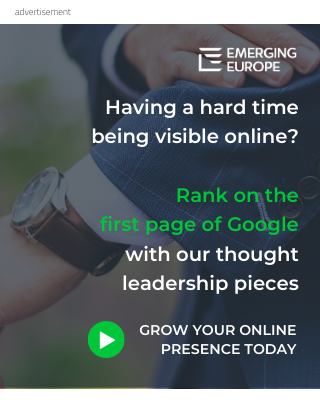 Ms Chytilová has been remembered as a vibrant innovator for her uncompromising and original artistic vision. After studying philosophy and architecture in Brno, she started her career as a fashion model and film production clapper girl, after which she was accepted into Prague's most renowned film school FAMU. Despite being the only woman in her class, Ms Chytilová flourished among other directing talents Jiří Menzel and Jan Němec, earning her the epithet 'first lady of Czech cinema'. 
Ms Chytilová, together with her cinematographer husband Jaroslav Kučera and costume designer Ester Krumbachová, created Daisies during a period of artistic liberalisation. It would end up being a film that saw her thrown into the spotlight, winning praise and drawing condemnation. 
The heroines of the film, Marie I and Marie II – played by two talented but non-professional actresses, Jitka Cerhová and Ivana Karbanová – concoct a playful riot on the streets of Prague. "We can try anything once" they utter through manic giggles. Pranking older men and leaving them with huge bills at expensive restaurants, hedonistically wreaking playful havoc in a dance hall, and trampling through corn fields – the way they see it, since the world has gone bad, they will too. 
Vadí? Nevadí.
A phrase that is repeated throughout the film, loosely translated as Does it matter? No, it doesn't matter.
This reckless and anarchic spirit drives the impish and doll-like Maries, culminating in the final scene. The young women lay waste to a lavish banquet, supposedly set up for party officials. Swinging from the oversized chandelier, strutting down the table and taking delight in demolishing the luxurious and plentiful food on offer.
They make a half-hearted attempt to piece back the broken plates, shattered glasses and half eaten food, yet their path of mayhem remains, perhaps serving as a broader metaphor: what's done cannot be undone. 
The film is capricious and experimental, exploring the antics of two dangerously bored women. As the New York Times described them, "free spirits in a closed society". However, while the film may seem a playful riot, it has been interpreted as serving a much deeper message.
It serves as a warning to self-destructive idleness and ideological shapelessness, and more broadly, human irresponsibility. 
Vadí? Nevadí.
As the women attempt to make some order out of their chaos in the final scene, it becomes clear the repercussions of their mischief and their apparent disregard represents an anarchic streak. 
The film also serves as a scathing attack on the patriarchy and the patriarchal state in which the women lived. By casting tricks on objectifying men, Ms Chytilová reverses expectations of the male gaze, instead placing the power with the women, who appear to treat the men with little regard. This subversion of gender roles is even more remarkable in a time where women in mainstream films had few lines and were merely playing the role of wife, girlfriend or mistress. 
However, Ms Chytilová remained opposed to identifying as a feminist, preferring to define herself as a rule-breaking individual. Under the regime, feminism was often seen as a western import and a result of capitalism, ultimately superfluous in an 'equal' socialist society. Many of her contemporaries believe that by labelling herself as feminist, her films would have been viewed through a reductive lens of pre-judgment and stigmatisation. Her films, on the other hand, speak for themselves. 
Tragically, the liberalisation of the 1960s and Alexander Dubček's ideals of 'socailism with a human face' were short-lived. In 1968, Soviet tanks came rolling in, crushing the Prague Spring and bringing in a period of stricter rule. 
Unsurprisingly, the new authorities did not like Daisies, denouncing it for "having nothing to do with our Republic, socialism, and the ideals of communism".
Jan Němec noted that "they didn't understand what the whole movie was about, but they had a feeling that its celebration of anarchism or revelry was dangerous". The authorities banned the film, citing in particular the wastage of food in the final seen as "reprehensible". 
Yet Ms Chytilová had a poetic foresight to this objection, writing in the ending scene "to all those whose sole source of indignation is a trampled-on trifle", taking a clear aim at party officials who turn a blind eye to far greater evils and ultimately represent human irresponsibility. 
One petition from a member of the country's National Assembly read, "We ask these cultural workers: How long will they poison the life of working people?", while the movie shamelessly exhibited the carnival of excess and destruction that ran as an antithesis to the state ideology, and a parallel to the party. 
After 1968, many of her contemporaries such as Miloš Forman chose to leave the country, but Ms Chytilová stayed,  her sources of state funding often drying up, she resorted to making TV commercials. However, she continued to be able to produce symbolic and critical films well into the 2000s. Yet many see Daisies as her best work. 
Not only is the film philosophically powerful, but a visual delight. Each frame appears as an impeccably stylised shot, decorated with psychedelic and colourful experiments. A scene where the two Maries playfully cut each other up with scissors remains a cinematic masterpiece. 
Ultimately, Daisies remains a daring work of visual symbolism, not only serving to critique the surrounding society, but continues to serve as an astutely aware commentary on human responsibility at large.
—
Daisies can be streamed at dafilms.com