Game of Thrones (GoT) may be over, but fans of what has become one of most watched series of the past decade retain their love of the HBO hit. Croatia has decided to take advantage of that love, exploiting its historic sites in Dalmatia where much of the series was filmed.
Best known is the old walled town of Dubrovnik, which served as the city of King's Landing.
"I'm pretty sure that hundreds of people participate in similar tours on a daily basis across the city. We only work with small groups since the idea is to keep the experience personal, so the number of guests does not always reflect the true popularity of these tours," says Robert Simic, a tour guide for Game of Thrones Dubrovnik, and an extra on the show.
According to him, tourists are interested in finding the locations where the scenes were filmed, learning about production details and hearing some interesting stories from behind the scenes.
Tourists can now climb the stairs of Fort Lovrjenac for magnificent views of the old town and experience the multiple scenes filmed there: Joffrey's Nameday Tournament, Tyrion slapping Joffrey, Sansa saved by the Hound, the Purple Wedding, Euron Greyjoy arriving at Blackwater Bay.
Then, just seconds away, they can visit the beach where Myrcella was sent away and came back from Dorne, Sir Robert Baratheon's bastard child was killed and the dock where Sansa wondered whether to elope with Littlefinger.
One of the most iconic scenes of the series took place in the narrow streets of the town, forming the background to Cersei Lannister's walk of shame in series five.
You can follow in her footsteps (fully clothed, of course) before taking a walk through Trsteno Arboretum where several scenes were filmed:  sit at the fountain where Loras and Sansa discussed their upcoming marriage or enjoy the views from the pavilion where Olenna Tyrell had her meetings.
However, tourists are also aware of the history and the heritage of Dalmatia itself.
"It makes me really sad when people imply that visitors are just maniacs who want to see nothing but scenes from the show. People travelling are in the vast majority perfectly normal, educated and smart people who will learn, explore and maximise their time in the destination. GoT is actually a marketing tool that brought us closer to more people and made them consider visiting us. Once here, they will learn, enjoy and consume everything our country has to offer. GoT was a way for them to see us," Mr Simic tells Emerging Europe.
And it is not only Dubrovnik. The former Benedictine monastery on Lokrum island played an important role in the Qarth-based strand of season two, with the garden party of Xaro Xhoan Daxos taking place in the cloisters.
The narrow streets of Split were perfect for representing the streets of post-siege Meereen, where former slaves are seen hunting down their deposed masters.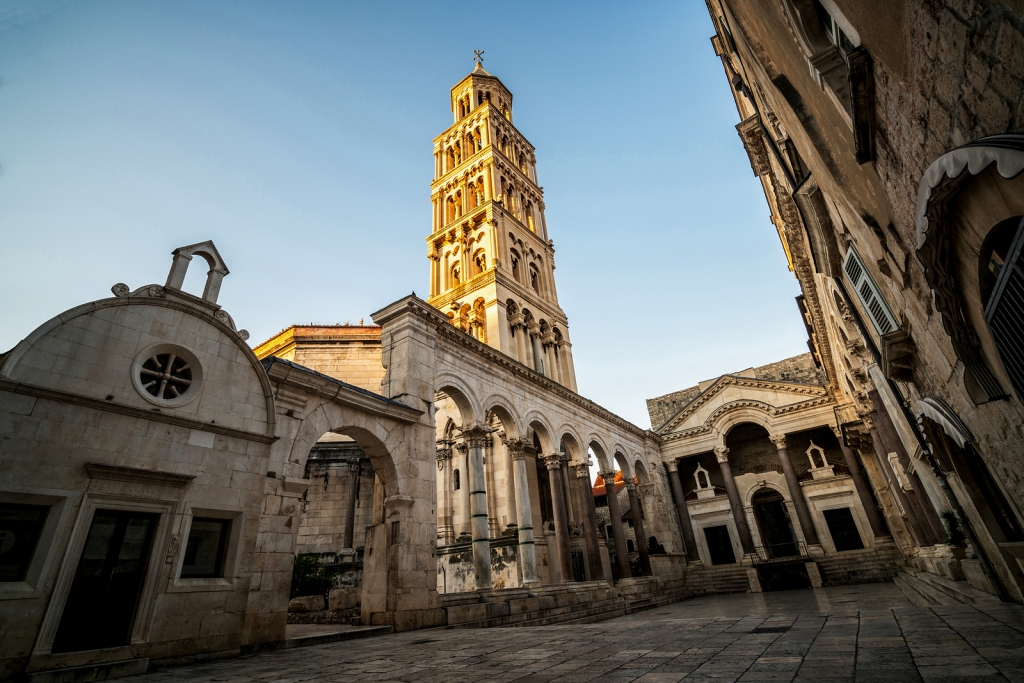 Finally, the 16th-century fortified monastery of Kaštilac served as the coastline of Braavos in series five, with Arya Stark arriving by boat.
The positive impact of Game of Thrones on Dubrovnik goes beyond tourism, however.
"It started a movie industry too, through which lot of people found employment. After GoT lots of things were filmed all over Croatia like Star Wars, Robin Hood, Mamma Mia 2, Hitman's Bodyguard 2. Also, James Bond is most likely coming to Dubrovnik later this year," Mr Simic adds. "Above all, hosting the show helped us brand ourselves as one of the must-visit destinations in Europe and once you get that status it usually sticks."
But not all the glitters is gold. Alongside the money they bring, tourists are also creating problems. Dubrovnik is a UNESCO World Heritage site and as the number of visitors keeps rising, local authorities are looking for ways to safeguard the town's charm and keep the World Heritage title.
"The biggest issues with crowds are when too many cruise ships visit the city at the same time. Those problems started way before GoT. And no cruise ship company organises GoT cruises. The city is working on organising [cruise ship arrivals] better and we are seeing small improvements. I work every day in the city, and yes it gets busy and chaotic, however it is nowhere near as bad as the media are trying to present. It's funny how crowds are a problem, and yet no one is asking about ghost cities in Croatia which are economically collapsing and from which people are escaping," Mr Simic explains.
Two years ago, local authorities in Dubrovnik announced a 'Respect the City' plan in order to limit the number of tourists from cruise ships, but it is yet to be implemented.
"The number of visitors has been increasing for years now, but the trend started way before GoT. Since the end of the [Yugoslav] war, every season was busier than the previous one. Obviously GoT influenced growth as well but it is not the only reason for it," says Mr Simic.
He is optimistic about the future. He sees GoT fans retaining an interest for many years to come.
"Like Tunisia and Luke Skywalker's house or New Zealand and the Lord of the Rings. Why wouldn't fans still want to check out these amazing spots five or 10 years from now?".