Six films from emerging Europe which have been making waves at festivals for much of 2019 have been shortlisted for the 92nd Oscar Awards ceremony, set to take place in Los Angeles on February 20, 2020.
Tamara Kotevska and Ljubomir Stefanov's film Honeyland from North Macedonia, The Physics of Sorrow by Bulgarian-born Canadian filmmaker Theodore Ushev, Painted Bird from Czech Republic, Those Who Remained from Hungary, Estonian director Tanel Toom's Truth and Justice and Polish thriller Corpus Christi are the six films which have been shortlisted as potential Oscar nominees.
Honeyland has been shortlisted in two categories, for Documentary Feature Film and also for International Feature Film, formerly known as Foreign Language Film. The Physics of Sorrow is in contention for Best Animated Short while Painted Bird, Those Who Remained and Truth and Justice are contenders in the International Feature Film category.
Honeyland first emerged as one of the most remarkable films of the 2019 Sundance Film Festival, where it was the winner of the Grand Jury Prize for the best documentary film, the Best Cinematography Award for cameramen Fajmi Daut and Samir Ljuma and the Special Jury Award for Impact for Change.
The story takes place in an isolated mountain region deep within the Balkans where wild beekeeper Hatidze Muratova lives with her ailing mother in a village without roads, electricity or running water. Hatidze's peaceful existence is thrown into upheaval by the arrival of an itinerant family, with their roaring engines, seven children and herd of cattle.
Hussein, the family's patriarch, senses opportunity and develops an interest in selling his own honey. This causes a breach in the natural order that provokes a conflict with Hatidze that exposes the fundamental tension between nature and humanity, harmony and discord, exploitation and sustainability.
"Hatidze's story is a microcosm for a wider idea of how closely intertwined nature and humanity are, and how much we stand to lose if we ignore this fundamental connection," according to co-directors Stefanov and Kotevska.
Every frame of Honeyland pulses with the cycles of life and glows with Hatidze's magical vitality and optimism. It is a tribute to two endangered and priceless treasures: human decency and the delicate balance of nature.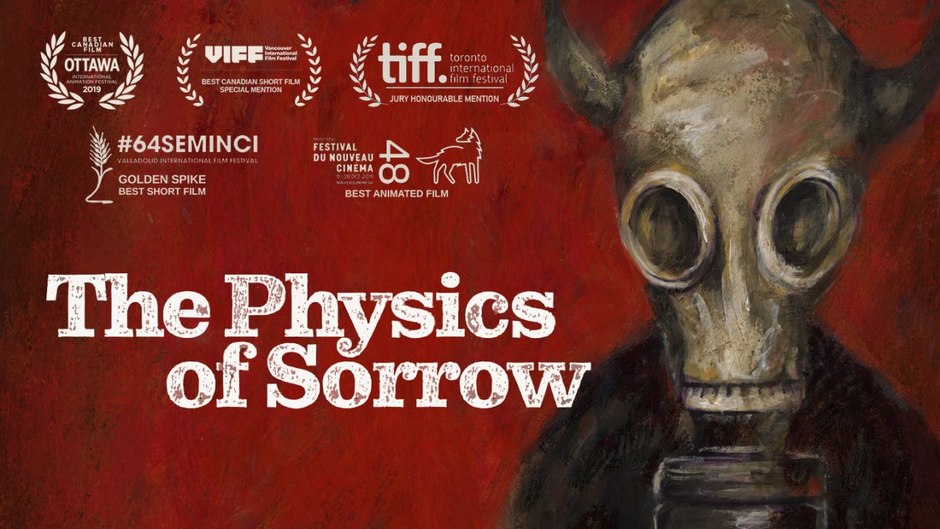 The Physics of Sorrow is based on the 2011 novel by Bulgarian writer Georgi Gospodinov, and tells the story of a man reminiscing about his childhood as he struggles to understand the meaning and purpose of his life.
The 27-minute film – which looks gorgeous – was animated entirely through encaustic painting, an old artistic technique involving the melting of pigmented beeswax. The technique was invented by the ancient Egyptians, who created the process in order to preserve funeral portraits.
"When you have a book as complex and wonderful as The Physics of Sorrow, which is absolutely not cinematographically friendly, the only way to choose what material ends up in the film is to select whatever is going to serve it perfectly," says Ushev. "My goal was to create a new work of art. Different, personal, combining the text from the book with various stories about my generation. I tried not to follow the book but, to be honest, what would serve the film best was in constant flux until the end."
The film is narrated by Rossif Sutherland, and features a smaller voice appearance by his father, Donald Sutherland. It is backed by an eclectic soundtrack that ranges from classics such as Franz Liszt's Hungarian Quick March and Fingal's Cave from Felix Mendelssohn's Hebrides Overture to the 1982 hit Safety Dance by Men Without Hats.
The film – eight years in the making – premiered at the 2019 Toronto International Film Festival, where it received an honourable mention from the Best Short Film award jury. It also received a Special Mention for Best Short Film at the 2019 Vancouver International Film Festival, and was named Best Canadian Film at the 2019 Sommets du cinéma d'animation.
The Painted Bird is an internationally co-produced black-and-white war drama film written, directed and produced by Václav Marhoul. It is an adaptation of Jerzy Kosiński's novel The Painted Bird. It is also the first movie to feature the Interslavic language, a kind of Slavic Esperanto. Marhoul has stated that he decided to use Interslavic language so that no Slavic nation would nationally identify with the story.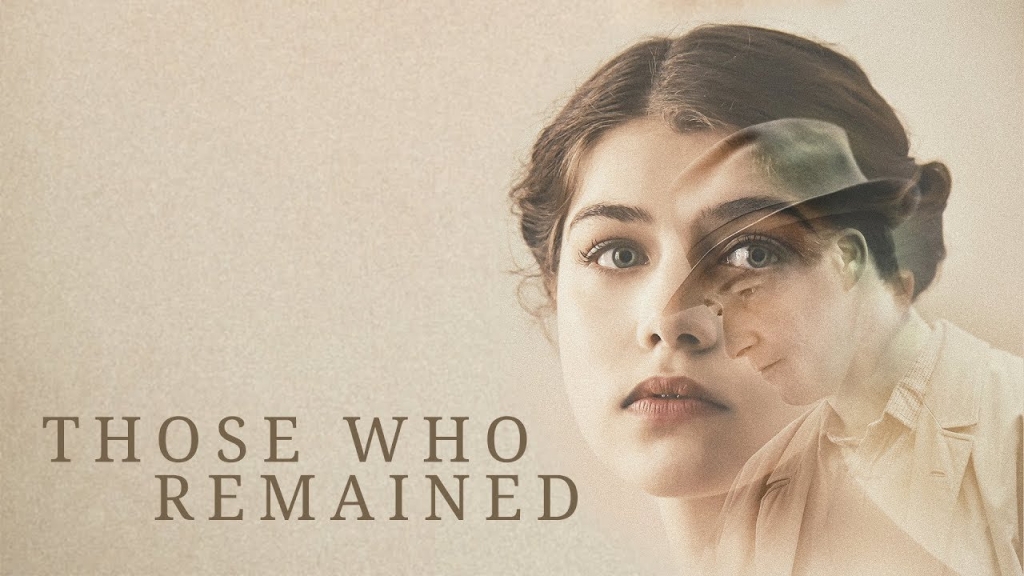 Those Who Remained is a 2019 Hungarian drama directed by Barnabás Tóth which depicts the story of a 16-year-old girl and a middle-aged doctor connect in Budapest after World War II, each mourning their families lost in concentration camps.
Truth and Justice is an epic dramatisation of the 1926–33 social pentalogy of the same name by Estonian author A. H. Tammsaare.
Inspired by real events, Corpus Christi is about a young man who has a spiritual awakening while serving a sentence in a youth detention center for second degree murder: his criminal background prevents him from becoming a priest once he is released. However, after leaving the youth detention centre, he is mistakenly taken as a priest and after that, consequently pretending to be a priest, begins to provide sacramental ministry in a small parish.
Emerging Europe's last win at the Academy Awards was in 2015, when the now renamed Best Foreign Film award was handed to Son of Saul a Hungarian drama directed by László Nemes, making his feature directorial debut. It is set in the Auschwitz concentration camp during World War II, and follows a day-and-a-half in the life of Saul Ausländer, a Hungarian member of the Sonderkommando.
The previous year, the Polish movie Ida directed by Paweł Pawlikowski – also set during World War II – won the prize.
—
Top photo: Honeyland.earth