Ukrainian Premier League football team FC Mariupol are back, in the most unlikely of places.
In a show of solidarity with war-torn Ukraine, a Ukrainian community in southern Brazil has taken the unprecedented step of changing their local football team into the now disbanded Ukrainian club from Mariupol.
---
---
AA Batel, a football team from the Prudentopolis region in the state of Paraná, south of São Paulo, announced on April 22 that they will officially take on the uniform, shield and logo of FC Mariupol.
The move resurrects the Ukrainian team destroyed by the war, now brought back to life one year later through this project.
"The football club represents the identity of our community, and our community is more than 70 per cent Ukrainian and Ukrainian descendants," says the president of AA Batel, Alex Lopes.
"What's more, Ukraine has always been incredibly supportive of great Brazilian football talent. Over the years the country became an important gateway for players here to enter the European market. This project is the least we could do to help keep their club alive and give hope to Ukrainians all across the world."
Because of the large Ukrainian community in the Prudentopolis region, many Ukrainian refugees fleeing the conflict in their home country ended up in southern Brazil. This makes the move very personal for many of the local residents, who overwhelmingly support the effort.
Brazilian footballers who have made a name for themselves in Ukraine include Willian and Fernandinho, both of whom went on to win English Premier League titles with Chelsea and Manchester City respectively.
In January, Shakhtar Donetsk's president, Rinat Akhmetov, Ukraine's richest person, donated 25 million US dollars of the fee received from Chelsea for the transfer of Ukrainian Mykhailo Mudryk to the Heart of Azovstal, a project aimed to help families of fallen soldiers in Ukraine.
Azovstal is Akhmetov's steel plant in Mariupol, where Ukrainian fighters defied weeks of Russian bombardment before the city fell in May. Azovstal has become a symbol of bravery, endurance and the indomitable spirit of both Mariupol and the Ukrainian people.
'It's impossible to express how much this means to us'
Founded in 1992, FC Mariupol were lying in 17th place in the Ukrainian Premier League when Russia launched its full-scale invasion of the country in February 2022. With their stadium and training facilities destroyed, and players scattered across the country, they were unable to take their place in the league when football in Ukraine resumed in August 2022.
"We're so grateful for this warm welcome by AA Batel," says Andriy Sanin, the vice president of FC Mariupol.
"The war has been devastating to our city. Our schools, theatres, and sports teams were all destroyed or displaced in the conflict. But to have this football team from halfway around the world offer to keep our name alive during this dark time in our history — it's impossible to express how much this means to us."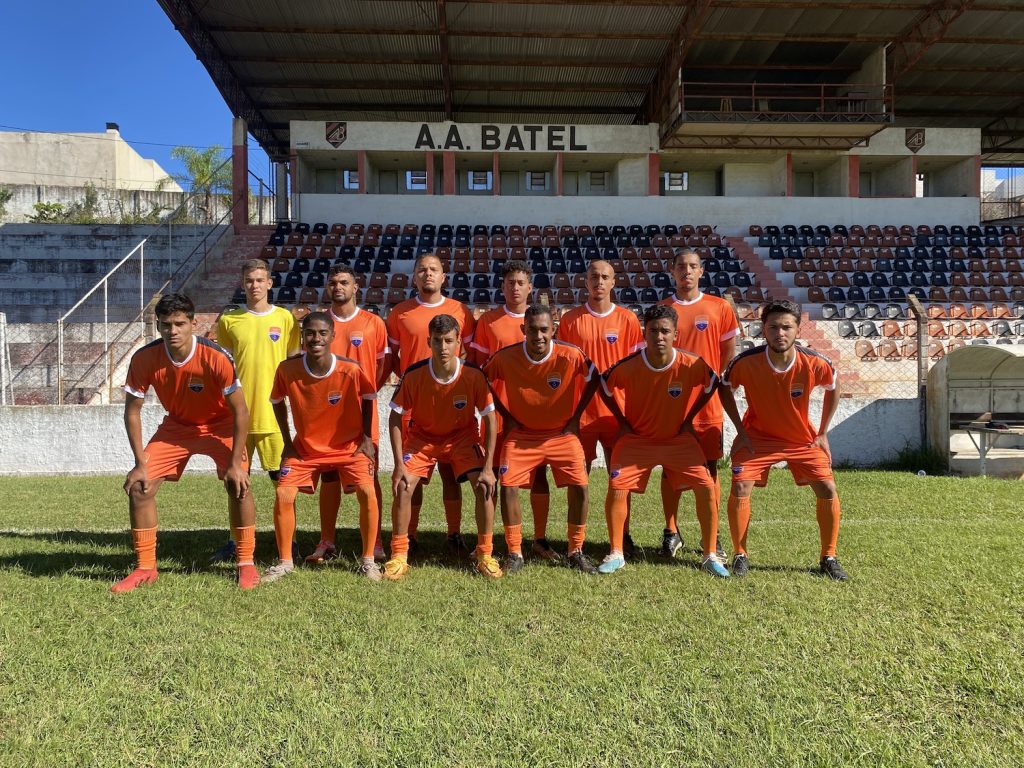 Ukrainians in Brazil
There are believed to be around 600,000 people of Ukrainian descent in Brazil, many living in villages – known as colonies – which function as something of a time capsule to 19th century Ukraine. Wooden, onion-domed churches dominate the countryside, alongside typical Ukrainian peasant houses. On Sundays, the churches are attended by vyshyvanka-wearing congregations.
Even the form of Ukrainian spoken in Brazil is frozen in time, identical to a dialect spoken in the historical region of Galicia over 100 years ago.
In the 150 years since the first arrival of Ukrainians in Brazil, the community has managed to retain its language, culture and customs. This is in stark contrast to next door Argentina, where the roughly 300,000-strong Ukrainian community (including the legendary football manager Jose Pekerman, who coached Argentina at the 2006 World Cup) has been largely assimilated.
A major reason for the preservation of Ukrainian culture in Brazil is the role of the church.
The majority of Ukrainian Brazilians belong to the Ukrainian Greek Catholic Church, whose rites are almost identical to the Eastern Orthodox churches, but which retain allegiance to the Pope. There are today at least 230 Greek Catholic churches in the state of Paraná.
Football may also now play a role in galvanising Brazil's Ukrainian community. The team's first home game will take place on April 29.
---
Unlike many news and information platforms, Emerging Europe is free to read, and always will be. There is no paywall here. We are independent, not affiliated with nor representing any political party or business organisation. We want the very best for emerging Europe, nothing more, nothing less. Your support will help us continue to spread the word about this amazing region.
You can contribute here. Thank you.

---