The Ukrainian community in Brazil is the third largest Ukrainian diaspora in the world.
Any travellers heading deep into the southern Brazilian state of Paraná will likely encounter an unusual sight for the area.
For there, on a 5,000 square kilometre tract of rural land lives the bulk of Brazil's 600,000-strong Ukrainian community.
---
---
The Ukrainian villages – known as colonies – function as something of a time capsule to 19th century Ukraine. Wooden, onion-domed churches dominate the countryside, alongside typical Ukrainian peasant houses. On Sundays, the churches are attended by vyshyvanka-wearing congregations.
Even the form of Ukrainian spoken in Brazil is frozen in time, identical to a dialect spoken in the historical region of Galicia over 100 years ago.
The district of Prudentopolis, encompassing much of this community's territory, is the focal point of the Ukrainian diaspora. In the district's eponymous capital, roughly 75 per cent of the population are of full or partial Ukrainian descent. In early October, Brazilian federal authorities even granted the Ukrainian language co-official status in Prudentopolis municipality.
To Brazil
Ukrainians began migrating to Brazil at the end of the 19th century. Then, successive Brazilian governments were making extensive efforts to encourage European migration, even offering to pay travel expenses as a way of attracting some of the poorest Europeans, including Ukrainians.
Most ended up moving to Brazil from Galicia. Now encompassing the Ukrainian oblasts of Lviv, Ivano-Frankivsk and Ternopil, the region was a part of the Austro-Hungarian Empire and Ukrainians often found themselves marginalised by their reluctance to assimilate into the broader empire.
On arrival in Brazil, having been promised food, clothing and access to fertile land, the immigrants quickly found that this was not true. Instead, they were placed on uncultivated land far away from urban civilisation. Thrust into an unfamiliar environment, and lacking knowledge of how to cultivate the soil, in the early years, many succumbed to disease and hunger.
This suffering was immortalised in a series of poems titled To Brazil by esteemed Ukrainian poet Ivan Franko (for whom the city of Ivano-Frankivsk is named).
Immigration slowed after theses first waves, with Canada becoming a more popular destination.
However, many Ukrainians continued to arrive in Brazil every year, including tens of thousands of workers imported by the Brazilian government to build a railroad from Sao Paulo to Rio Grande do Sul, passing through the Ukrainian-dominated Paraná state.
A final wave of immigration occurred in the late 1940s, mostly Ukrainian nationalists who feared persecution by the Soviet Union.
Preserving language and culture
In the 150 years since the first arrival of Ukrainians in Brazil, the community has managed to retain its language, culture and customs. This is in stark contrast to next door Argentina, where the roughly 300,000-strong Ukrainian community (including the legendary football manager Jose Pekerman, who coached Argentina at the 2006 World Cup) has been largely assimilated.
According to Professor Gustavo Vizcaya de Lacerda, a sociologist at the Federal University of Parana, a major reason for the preservation of Ukrainian culture in Brazil is the role of the church.
The majority of Ukrainian Brazilians belong to the Ukrainian Greek Catholic Church, whose rites are almost identical to the Eastern Orthodox churches, but which retain allegiance to the Pope. There are today at least 230 Greek Catholic churches in the state of Paraná.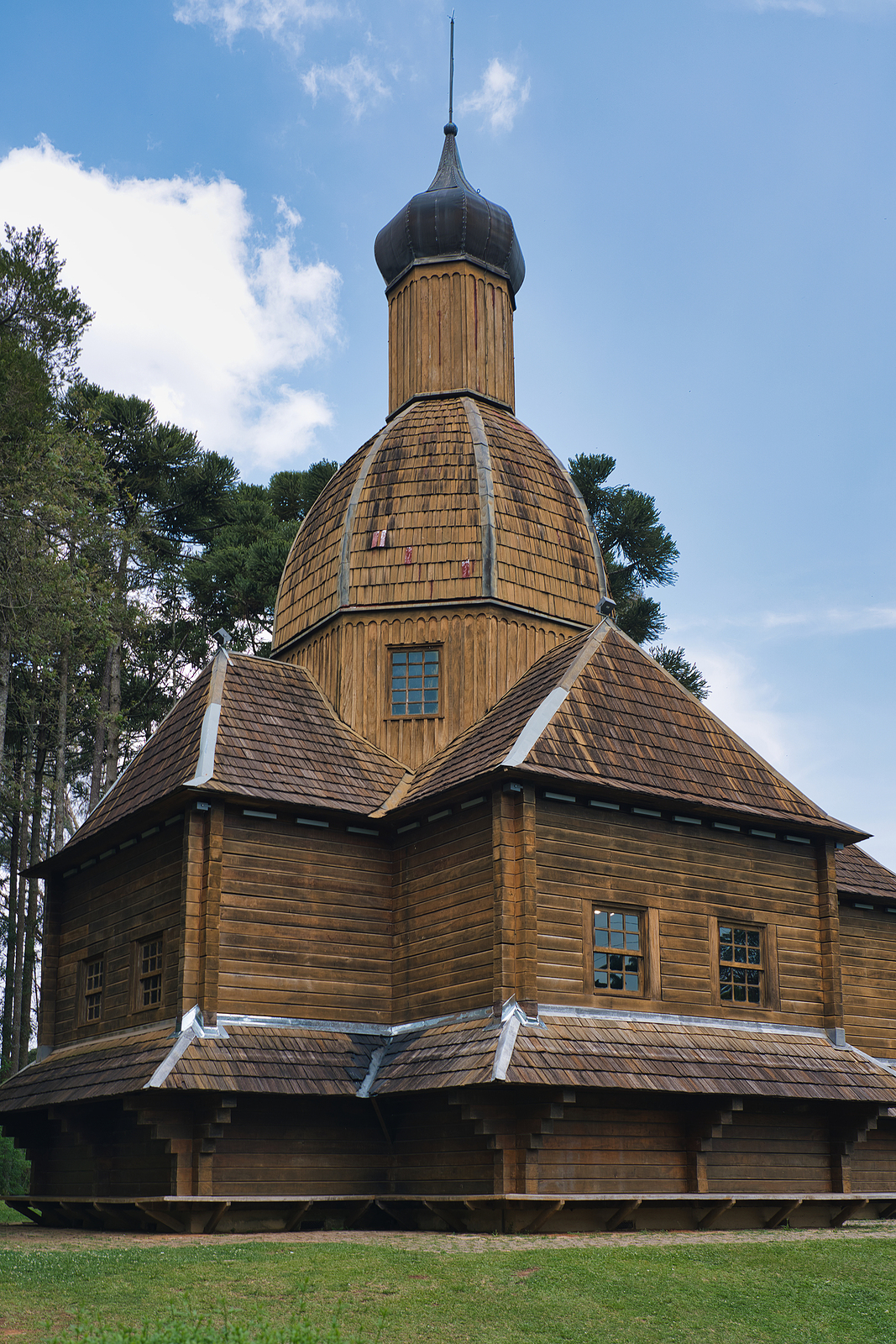 These are focal points of the community and provide regular lessons in Ukrainian language and history, allowing the community to retain its culture. Furthermore, Ukrainian Brazilians are well-known for being insular. They distinguish themselves as "nashy lyudi" (our people), in opposition to "blacks": their term for all outsiders, regardless of race or ethnicity.
This insularity and reluctance to mix with the wider population has certainly helped the community maintain its identity, unlike the myriad peoples living in and assimilated into Brazil.
Several Ukrainian Brazilians have nevertheless become prominent members of Brazilian society. Clarice Lispector, of Ukrainian Jewish origin, is one of the most esteemed novelists of Brazil. Rafael Sobis is a former Brazilian international footballer, who won the Copa Libertadores with Internacional.
Then there is Hector Babenco, an Argentinian-born naturalised Brazilian film director best known for creating the stunning, visceral, gut-wrenching film Pixote, about street children in Sao Paulo.
Today, Paraná state is actively building ties with Ternopil oblast in Ukraine, from where many Ukrainian Brazilians originate.
With Ukrainian now having official status in an entire district, and public schools teaching in Ukrainian, the community has a chance to forge even deeper ties with its ancestral homeland.
The Ukrainian government should perhaps also be taking an interest in this community, as guardians of an old Ukrainian identity, largely lost to time.
---
Unlike many news and information platforms, Emerging Europe is free to read, and always will be. There is no paywall here. We are independent, not affiliated with nor representing any political party or business organisation. We want the very best for emerging Europe, nothing more, nothing less. Your support will help us continue to spread the word about this amazing region.
You can contribute here. Thank you.