Despite the coronavirus, Czechia has not allowed the lockdown to restrict access to the delights of its cultural heritage. As doors closed to the country's cultural, historical and religious sites, virtual tours, online programmes and broadcasts have opened up a different way to enjoy them.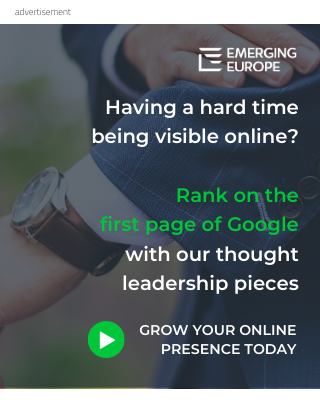 St Wenceslas Cathedral in Olomouc usually attracts hundreds of thousands of visitors at this time of year, but the 12th century cathedral now sits in an eerie quiet, emphasising the building's striking architecture. Named after the Duke of Bohemia, Saint Wenceslaus I, the 900-year-old Gothic cathedral has layers of history. From the Romanesque style of its beginnings, the 13th and 14th centuries saw Gothic modifications to the cathedral's architecture. In the late 19th century the building was refaced and partly rebuilt, in a show of neo-Gothic revival, and restored again in the early 2000s. The jewel in its crown is the view from the top of the church spire which towers over the surrounding city. 
The Olomouc Museum of Art believed that such history and beauty should not be left unseen – and rightly so. In response to the lockdown, a team from the firm VR Education, in cooperation with the museum, is creating a breathtaking 3D virtual reality tour, so the cathedral's beauty can be enjoyed safely from our own homes. 
"We've developed a special technology that enables us to generate virtual reality content using a special 360° video. And we thought it would be great now to showcase the Olomouc monument, St Wenceslas Cathedral – and to really do so on a world-class level," the company's co-founder Petr Sanetrník told radio.cz, "When you look down from the top of the tower, you really feel like you are there. You may even feel dizzy. We've also made a version in English, for the whole world."
St. Wenceslas Cathedral joins a long list of cultural, historic and religious sites that can soon be toured online, yet few have ventured into 360° video. Mr Sanetrník believes this could become increasingly common in the future.
"Businesses around the world – in an extremely short time – have found themselves having to work online and through the home office. This also applies to tourism. I think virtual reality technology will become increasingly important when we must keep some social distance, but at the same time somehow keep the economy running."
Mr Sanetrník words tap into a broader trend which the pandemic has exposed, being the reliance and migration towards technology, even for tourism. Not only does this aid the economy, but it can also provide a mental haven and transport the viewer somewhere else, an ability that is becoming all too valuable. 
This trend has not only been seen in Czechia but globally, as top galleries from the Louvre to the Met are offering online exhibitions, while music festivals and concerts are translating to live streams. Even in the face of adversity, the arts still triumphs and their contribution to society both economically and socially in times like these are crucial.
In the spirit of this, the National Museum in Prague has put nearly a dozen major exhibitions online. From an exhibition commemorating Czechoslovak fighter pilots to that on staging Czech opera abroad, it is well worth a look. 
Similarly, the Prague Spring International Music Festival will not be playing to a live audience for the first time in its 25-year history. Instead, it will air concerts to a live stream audience on Czech TV and radio. 
"The Prague Spring Festival is preparing a whole series of other streamed concerts, with a major role played by young Czech artists and leading Czech chamber musicians," says the festival's director Roman Bělor. "We are also in negotiations with foreign artists regarding the possibility of streaming planned recitals from abroad for Czech audiences."
The festival's online programme will be finalised soon and St Wenceslas Cathedral will also be open to online international visitors. It is clear that against all the odds, the arts have the ingenuity to not only survive, but thrive. As these new online mediums begin to expand towards uncharted horizons, new technological opportunities are opening up for the arts that will last long after the lockdown is over. 
Photo: Festival.cz
—
Unlike many news and information platforms, Emerging Europe is free to read, and always will be. There is no paywall here. We are independent, not affiliated with nor representing any political party or business organisation. We want the very best for emerging Europe, nothing more, nothing less. Your support will help us continue to spread the word about this amazing region.
You can contribute here. Thank you.