'The universe has been generous', I thought as I arrived at a bus stop on Pushkin Street in Tbilisi and saw an empty marshrutka about to leave with just one person onboard. Taking these famous minibuses from Tbilisi, Georgia's capital, to Kutaisi, the country's third most populous city, has always been fun and adventurous.
'Desyat' minut,' the driver announced taking a quick glance at his rear-view mirror a couple of hours later. I figured he was speaking Russian to me as the only foreigner on the bus. We had by now driven more than 100 kilometres so it was clearly time for a break. I decided to stay on the minibus — I had eaten a substantial lunch – so I immersed myself back in my book with my earphones on.
'Poprobuyte,' I hear a few minutes later. 'Poprobuyte.' It takes me a while to wake up, as if I had been in hibernation. 'Poprobuyte,' my only fellow passenger smiles and gives me one of the three pastries she has bought at the petrol station for herself, me and the driver. I am looking around not really knowing what to do — I had never been offered food by a stranger, plus I had just had an enormous lunch.
I first say 'madloba', trying to mime that it is extremely nice of her but there is no need. Then I rake my brain in search for the right words in Russian to say that I have just had a massive lunch. She doesn't take no for an answer, so I give in, making her face gleam with happiness.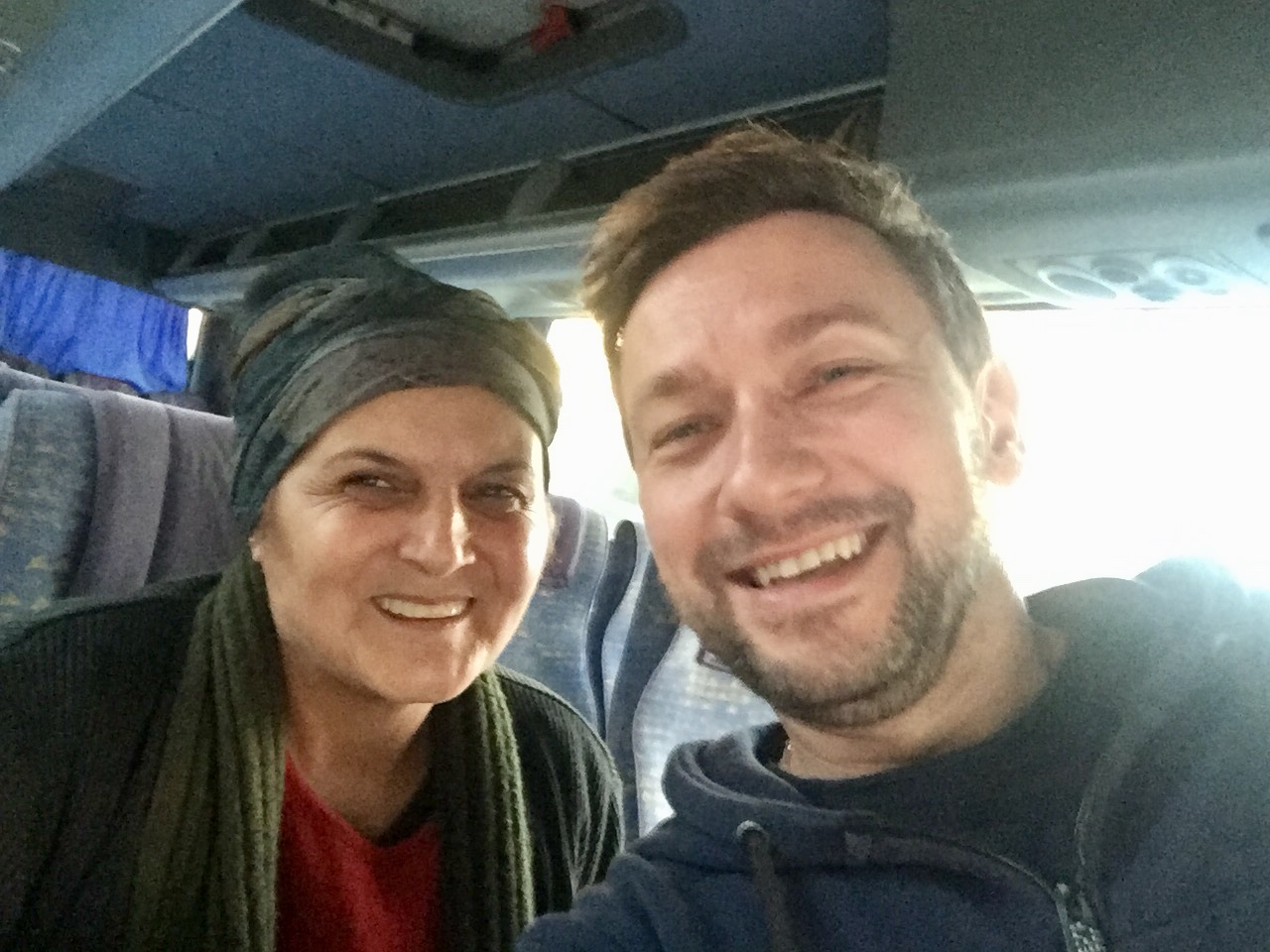 I am still gobsmacked as I am chewing the pastry very slowly analysing what has just happened. Then I remember my visit to Georgia a few years earlier. Back then I stayed in a guesthouse near the famous sulphur baths not far from the Mtkvari river. Mary, the owner of the guesthouse and a small grocery shop, was a huge fan of the BBC thanks to which, she boasted, she had learnt English.
With a constant smile on her face, Mary would bring fruit and treats every morning even though the guesthouse didn't offer breakfast. So the evening before leaving Georgia I went to Mary's shop and wanted to do some basic shopping to at least partially compensate for her generosity. First, she cross-examined me to find out about the sights I had seen, the foods I had tried, the places I had visited. Then she allowed me to buy some basics — I could see she charged me peanuts — and then she screamed at her husband who soon emerged from behind the shelves with a plastic 1.5 litre Coca-Cola bottle half full of some transparent liquid.
'You need to try cha-cha,' she announced. 'This one is good, made at home.' 'Home-made spirits? Moonshine? What on earth is that?' I thought. 'How strong is that?' I asked, soon regretting it. 'About 60 per cent,' Mary said, looking on as her husband put three glasses on the counter, pouring me a most generous measure.
All I can say now is that the first sip of that cha-cha took my breath away. Having drunk half a glass I was super happy, and not only because the guesthouse was just 100 metres away.
When I first arrived in Georgia and was given a 375-millilitre bottle of Georgian Saperavi wine at passport control upon arrival I thought it was generous of the government to welcome foreigners with such a gift. Now I know this generosity is not yet another marketing idea, but a mindset that all Georgians share.