The famous author Virginia Woolf once proclaimed that everyone needs a room of their own.
I'd like to humbly add, everyone needs a yard of their own too.
It's precisely the small yard in front of my grandmother's until now vacant apartment that is keeping me sane and productive during this times of lockdown and curfew.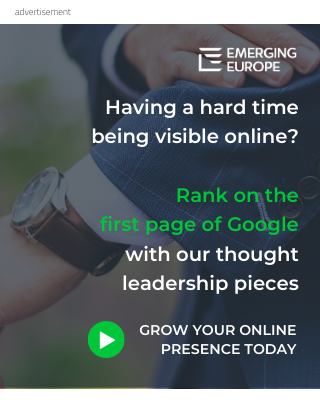 It definitely seems that rural locations are a far better place to be when epidemics and other calamities hit.
I spent the first two weeks of the lockdown in a small rented flat in New Belgrade, the brutalist planned community build in 1947 by the Yugoslavian communist government.
And while there are all kinds of things there, fenced in yards are not among them.
Yards are the only place where people may go out after the curfew starts. Small, as most are, they still offer a degree of freedom not found indoors. And with light pollution being low in the countryside, at least I can look at the stars.
Still, the uneasy atmosphere that accompanies a lockdown is felt here too. Every evening, once the curfew starts at 5pm, a helicopter flies overhead multiple times.
Even though we understand and respect the measures that are meant to protect us from the Covid-19 pandemic, there is still something rather disconcerting about a helicopter flying low over your backyard.
But life does go on. Outside of the curfew people go out to go the store and buy perishable items like bread and milk. And cigarettes too, as one of Serbia's greatest shames is just how many adults still smoke here. Customers hold brief conversations with the shopkeepers and also in the queues that often stretch quite some way, since only one person can be in a small village grocery store at one time.
People don't visit neighbours anymore, but they still talk over the fence – wearing masks and standing two metres apart.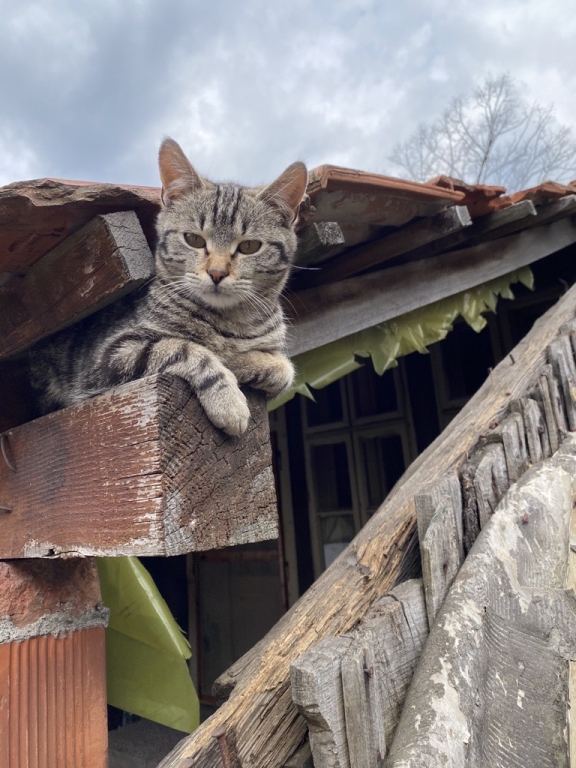 In a time of uncertainty, people are leaning on traditional support networks such as family and friends. This is especially important to those who are aged over 65 as they are not allowed to leave their homes at all save for a small period on Sundays when they are allowed to go shopping. Family and neighbours are helping them out by doing their shopping during the week and taking care of other chores.
This is part of the reason why many, who could do so, left urban environments for the countryside, usually returning to their family homes.
"We can take care of them and they can take care of us, we are sticking together," says Aleksandar Konkol, 34, who left Belgrade to stay in a small village in Srem.
"I have more freedom here. It's easier to live in a village in these times of emergency. The main reason I came here is because my family is here and it's easier to function," he concludes.
In the capital, Belgrade, the situation seems more fraught.
"There is a lot of uncertainty in these times. What is certain is that it's hard to access the basic things as there is no public transport and everything has stopped," says Marjan Arsić, a 29-year-old who works in money transportation security for G4S.
Since security is an essential job, he is still working and going out regularly.
"In my job it's a lot harder. The banks open at 9am and work until 1pm. I have to make it to several different cities in that that time, making sure that on my return I don't break the curfew," he continues.
The lockdowns have also caused people to reflect on the times before the pandemic.
"[What I miss the most] is that sense of freedom that now we understand how  valuable it really is," Mr Arsić tells me.
But some are slowly settling into a new normal.
"I'm surprised how quickly we adjust to extraordinary measures. I think we learned how to for years, essentially, and nothing is new to us, from the curfew to the state of emergency, to not being able to buy something right away and waiting in queues," says Marija Vladisavljević, who works at Sitel, a support line outsourcing firm.
She is quickly learning to adapt to the new situation.
"It's pleasant in a sense that it's a long overdue rest from work and from the [usual] way of life. I'm doing things I previously did not have time for – reading, thinking, just being with myself for a longer time. I'm thinking about how I want my life to be after the quarantine," she ends, on a hopeful note.
As for when the measures will end in Serbia, it's still up in the air. President Vučić has stated that he is hoping that the measures can be lifted by the end of April or in May. The Prime Minister Ana Brnabić says she thinks we can now see the light at the end of the tunnel.
In the fight against Covid-19 Serbia is one of the countries that has chosen a draconian tack. A curfew has been in place for nearly a month that prevents people from going out between 5pm and 5am. And last weekend the curfew was extended from 5pm on Friday to 5am on Monday.
Many countries were worried about Easter, as was Serbia. Celebrations should have taken place this Sunday as the Serbian Orthodox Church (SOC) uses the Julian calendar.
But to stymie the possible jump in infections the government has decided to prolong the weekend curfew, which will start at 5pm on Friday and not end at 5am on Tuesday.
The General Assembly of the SOC had previously asked the government to lift the curfew on Easter Sunday morning, but has since dropped that request after a meeting between Mr Vučić and Patriarch Irinej.
Serbian Orthodox believers will now do what their Catholic counterparts in many countries did last weekend by celebrating Easter, for the first time, behind closed doors.
However, on April 16 a church in Belgrade's Bežanija municipality organised a liturgy in its yard. Using a megaphone the priest invited believers to enter the church one by one if they wish to do so. He also added they should only kiss the central icon and not any others. Kissing the icons is a widespread custom in Serbia but one that is problematic during a time of contagious disease.
It remains to be seen if other churches in Serbia will also ignore the coronavirus measures over the Easter weekend.
There have been 99 confirmed Covid-19 deaths in Serbia out of a total of 4,873 infections, and 144 people are on ventilators.
The curfew and the lockdown continue.
—
Unlike many news and information platforms, Emerging Europe is free to read, and always will be. There is no paywall here. We are independent, not affiliated with nor representing any political party or business organisation. We want the very best for emerging Europe, nothing more, nothing less. Your support will help us continue to spread the word about this amazing region.
You can contribute here. Thank you.