With the region's film festival season in full swing, what better time to take a look at some of the most interesting movies from Central and Eastern Europe to feature at the recent Sarajevo Film Festival in Bosnia and Herzegovina and the New Horizons Festival in Wrocław, Poland?
---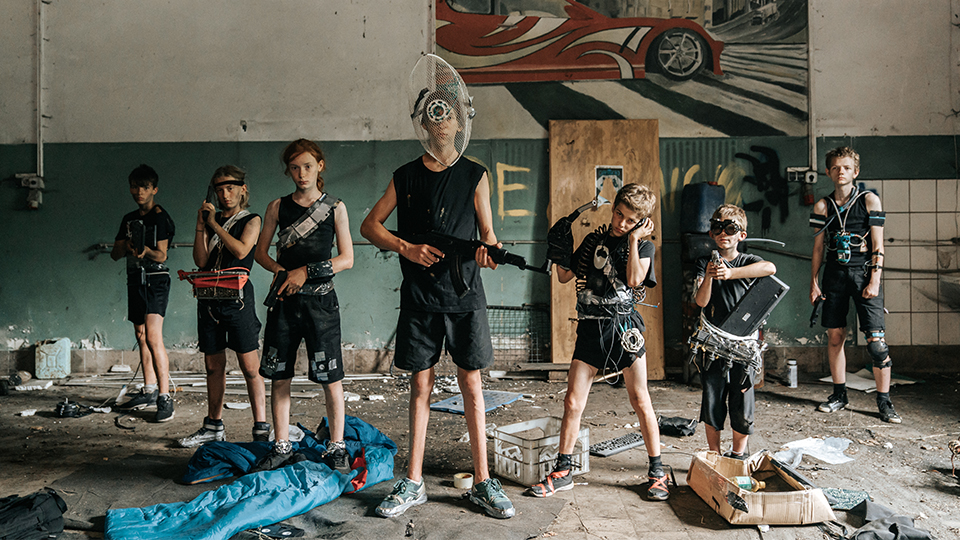 The Moths (Poland)
Much has been said in recent years about the concept of – and the issues surrounding – "toxic masculinity". From Poland comes a film broaching this subject with a contemporary take on The Lord of the Flies.
Directed by Piotr Stasik, previously known for documentary film work, The Moths chronicles how things quickly get out of hand at a camp for teenage gamers, once the internet connection is cut off.
What follows is a conceptual ride as the characters relive traumatic experiences through the medium of dance therapy.
With the movie, Stasik interrogates domination, masculinity, and toxic patterns that prevent boys from showing closeness and affection. Described as a "poetic and visual morality play" The Moths is an experimental and visually striking socially engaged film.
---
Bad Luck Banging or Loony Porn (Romania)
From provocative Romanian director Radu Jude comes Bad Luck Banding or Loony Porn, which won the coveted Golden Bear at the Berlinale this year.
Jude zeroes in on what happens when a schoolteacher becomes a victim of revenge porn: a moral panic.
This triptych-style dark comedy begins with the protagonist, Emi, shopping during the coronavirus pandemic, while the film's final third presents a mock trial of the heroine as parents call for her dismissal.
In the central section, Radu breaks with narrative convention to deliver a dictionary of 26 items, from military tyranny to blowjobs.
It's an effective look at the hypocrisy and perversions of modern society, delivered in a way that will be familiar to those who have followed the director's previous work, particularly I Do Not Care If We Go Down In History As Barbarians.
---
Beginning (Georgia)
Beginning is the directorial debut of Georgian filmmaker Dea Kulumbegashvili, and what a debut it has been.
Released last year, it swept the festival circuit and actually holds the record for most awards won at the San Sebastián International Film Festival, where it won Best Film, Best Director, Best Screenplay and Best Actress.
Starring Ia Sukhitashvili as Yana, the wife of a religious leader in the Jehovah's Witnesses community, the film is concerned primarily with her interior psychological state as life slowly unravels following a Molotov cocktail attack on a church.
Compared both to the work of the Mexican director Carlos Reygadas (who serves as executive producer here) and the Romanian New Wave, IONCINEMA remarked that Kulumbegashvili "arrives like the feminist descendent of a Cristi Puiu or a Cristian Mungiu with a gruelling masterwork".
All in all, an incredibly strong debut from a young filmmaker, and a new feminist artistic voice for Georgia.
---
The Celts (Serbia)
Margarine instead of butter, homemade Teenage Mutant Ninja Turtles costumes, and three-legged dogs. It's the 1990s in Serbia.
There's no shortage of Serbian movies set against the backdrop of the tumultuous years of the Yugoslav wars, but director Milica Tomović opts here for a quieter take. Similar to Beginning, there is a sharp focus on one woman's integrity, as a mother, Marijana, prepares a birthday party for her eight-year-old daughter in 1993 at the height of both the wars in Bosnia and Croatia and hyperinflation in Serbia.
As the movie progresses, viewers get to take in the dissatisfaction and unhappiness of a woman attempting to keep her family (and her sanity) together through a very bad time.
Filmed in an incredibly natural style, The Celts is an intimate portrait of the effects of large-scale events on the lives of individual people.
---
Looking for Venera (Kosovo)
Life is hard when you're a teenage girl, and even more so when you're a teenage girl living with no privacy in a cramped three-generation home in a small village in Kosovo.
Directed by Norika Sefa – her debut – the film follows the titular Venera as she grapples with questions of identity and the place of women in modern society.
Helping her on this quest is a rebellious friend, Dorina. The two girls try to have as much fun as they can, within the confines of the system they live in.
With delicate camerawork and an almost documentary-style feel, Sefa paints a picture of growing a modern girl in a not-so-modern environment.
---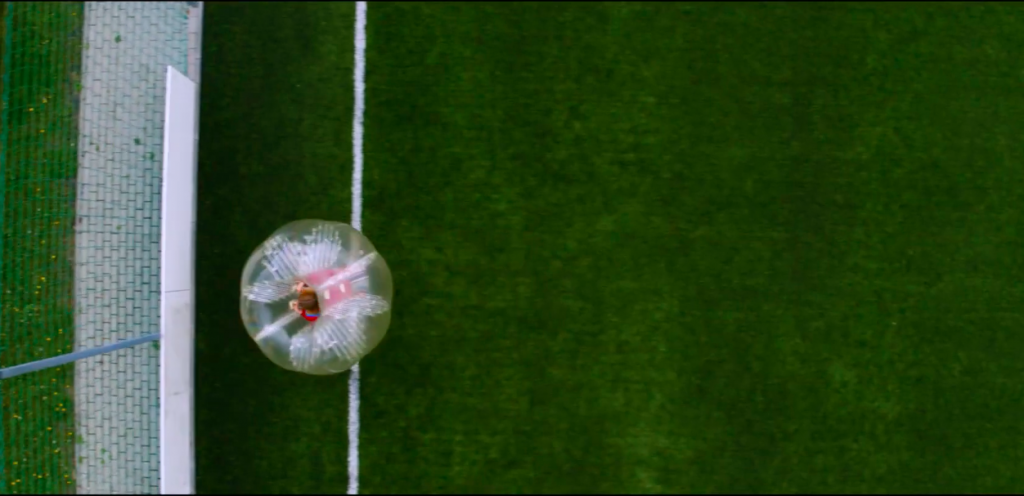 Things Worth Weeping For (Hungary)
In Things Worth Weeping For, Hungarian director Cristina Grosan asks questions about maturity and "adult life" from a female perspective.
In the film, the heroine Maja's life seems to be going great — she and her longtime boyfriend are moving out from their student apartment and getting a mortgage.
But then an old relative dies, and she has to deal with the body. She is helped by a friend, while a number of absurd situations arise. Can they eat near a dead body? Did the woman's hand just move?
In time, Maja begins to doubt if an "adult life" of marriage and mortgages is what she truly wants.
---
Top photo: Ia Sukhitashvili as Yana in Beginning.
---
Unlike many news and information platforms, Emerging Europe is free to read, and always will be. There is no paywall here. We are independent, not affiliated with nor representing any political party or business organisation. We want the very best for emerging Europe, nothing more, nothing less. Your support will help us continue to spread the word about this amazing region.
You can contribute here. Thank you.