When most people think Eastern European literature, they think Russian classics. And while there's every reason in the world to read them, there is also a whole realm of emerging European literature that was not written by Dostoevsky or Tolstoy.
Contemporary literature from the region is full of diverse and interesting voices. With styles ranging from classic novels to postmodern experimentation – there's a lot to read, learn, and enjoy.
Here are some of our favorite titles by some of the best writers the region has to offer.
Snow White and Russian Red by Dorota Masłowska, Poland
Published in 2002, Snow White and Russian Red is the debut novel of Polish writer Dorota Masłowska.
It tells the story of Andrzej "Nails' Robakowski, who begins to slowly unravel after his girlfriend breaks up with him.
What follows is a novel written in a stream of consciousness style, with the reader mostly confined to the ramblings that go on in Nails' head.
It's another novel in the long line of post-socialist stories that deal with disaffection. The central character is part of the generation that was caught up in the transition period between communism and capitalism.
There is a distinct sense of anomie in the writing, of young people stuck between two systems of morality and values while being attracted to neither one.
While the book is fiercely critical of Poland's communist past, the West doesn't get treated much better. The protagonist rambles on and on about the moral decay of consumerism and how the new government "would sell us all to whorehouses."
Some western readers have found this ambivalence a bit hard to stomach. It's a not a black and white story and it's definitely not a narrative about stalwart dissidents finally getting out from under the communist yoke. Instead, it's a bleak, daring, and often humorous look at how tectonic shifts in world politics affect ordinary people.
On release the novel was a major hit in its native Poland and in Germany, but it failed to set the English-speaking world alight. Still, you should miss this excellent book from a remarkably incisive and young voice, as Maslowska was only 19 when her debut was published.
The Dictionary of the Khazars, Milorad Pavić, Serbia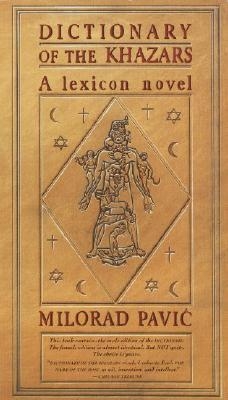 Well before Mark Danielewski would write the seminal ergodic work House of Leaves, there was Milorad Pavić and his Dictionary of the Khazars.
What is ergodic literature? Simply put – books that make you do work to get to the story within.
Unsurprisingly, The Dictionary of the Khazars is presented to the reader as a dictionary. Three dictionaries, in fact. All about the tribe of the Khazars, which did actually exist in history, but didn't leave too many artifacts for scholars to study.
The main narrative of the book concerns the conversion of the Khazars into the three major Abrahamic religions – Christianity, Judaism, and Islam. And so the dictionaries are presented as coming from the corresponding sources.
Readers get to choose their own way through the book as there isn't a set or "proper" way to read it. Read it from front to back, or back to front, or just by picking the entries that seem interesting to you.
The story presented within must be pieced together by the reader and there is little in the way of hand holding.
Pavić's Dictionary is an enduring classic of postmodern literature which takes readers on a journey though fact and fiction – historical accounts get mixed up with dreams and visions.
While somewhat lesser known than other post-modern classics like Calvino's If on a Winter's Night a Traveller, Pynchon's Gravity's Rainbow, and DeLillo's White Noise, it earned its place among the greats for a reason.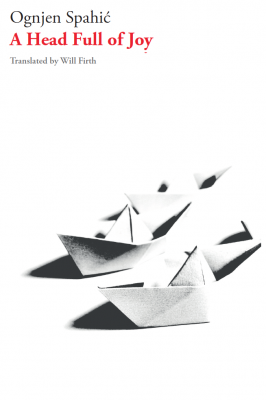 A Head Full of Joy, Ognjen Spahić, Montenegro
Outside of the famous The Mountain Wreath, a masterpiece of Montenegrin 19th century literature written by Prince-Bishop Petar Petrović Njegoš, books and writers from the small Balkan country aren't exactly household names.
But this could change very soon, with the 2018 English translation of A Head Full of Joy by Ognjen Spahić.
This short story collection won the European Union Prize for Literature in 2014, when it was first released.
Over the course of the 16 stories, the author paints a picture of the collisions of inner and outer worlds and creates a setting so strange it could only really exist in the 21st century.
Among the stories, a vampire recounts the history of the Balkan bloodsucking community (it did start out there, after all) and an expecting couple argues about whether the stories of Raymond Carver might have a negative effect on the baby.
Transit Comet Eclipse, Muharem Bazdulj, Bosnia and Herzegovina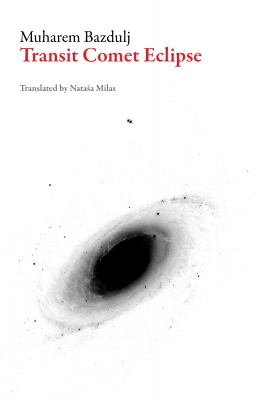 A Jesuit, a trafficking victim, and a writer. No, it's not a set up for a dark joke, but the newest work from celebrated Bosnian novelist Muharem Bazdulj.
A 2018 novel that's made waves on the emerging Europe literary scene, Transit Comet Eclipse is actually three interconnected novellas. In the first, historical Jesuit figure Rudjer Boskovic travels from Constantinople to St Petersburg to observe one of the rarest astronomical events – the transit of Venus across the Sun. He makes a stop in Moldova, where he observes that there is nothing in that country but beauty and fear.
The second part, Comet, follows a young Moldovan woman as she gets involved with a Bosnian man and ends up a trafficking victim in Dubrovnik.
In the final part, Eclipse, features a protagonist known only as The Writer who is looking for things to write about. This leads him to Dubrovnik in 1999 during a solar eclipse, where he begins researching trafficking in the city.
All three novellas can stand on their own, but it's the way that they are interconnected which makes the book so appealing and hard to put down.
It's a strange romp through several centuries of Eastern European history, from one of the most important voices in contemporary Bosnian fiction.
—
Unlike many news and information platforms, Emerging Europe is free to read, and always will be. There is no paywall here. We are independent, not affiliated with nor representing any political party or business organisation. We want the very best for emerging Europe, nothing more, nothing less. Your support will help us continue to spread the word about this amazing region.
You can contribute here. Thank you.