In 1999 my elementary school teacher asked me to write about how I imagine the approaching new century.
I wrote – and I am quoting literally – "robots will serve me breakfast". It took a little longer – 20 years longer in fact – but today my breakfast was served by a robot waiter.
The white and blue robots at the Enjoy Budapest Café seem to come directly from a Star Wars movie, although in my imagination robots always looked like Robin Williams in the Bicentennial Man.
After placing the order at the counter, a human waiter put my breakfast on a robot, who started moving towards me. So fast in fact that it spilt my coffee. The female voice kindly asked me to tap her hand and wished me a good breakfast.
Other than that, the robot team at the Enjoy Budapest Café can do everything: they can serve up food and drink, tell jokes, dance with the kids or just hang out for a chat with customers.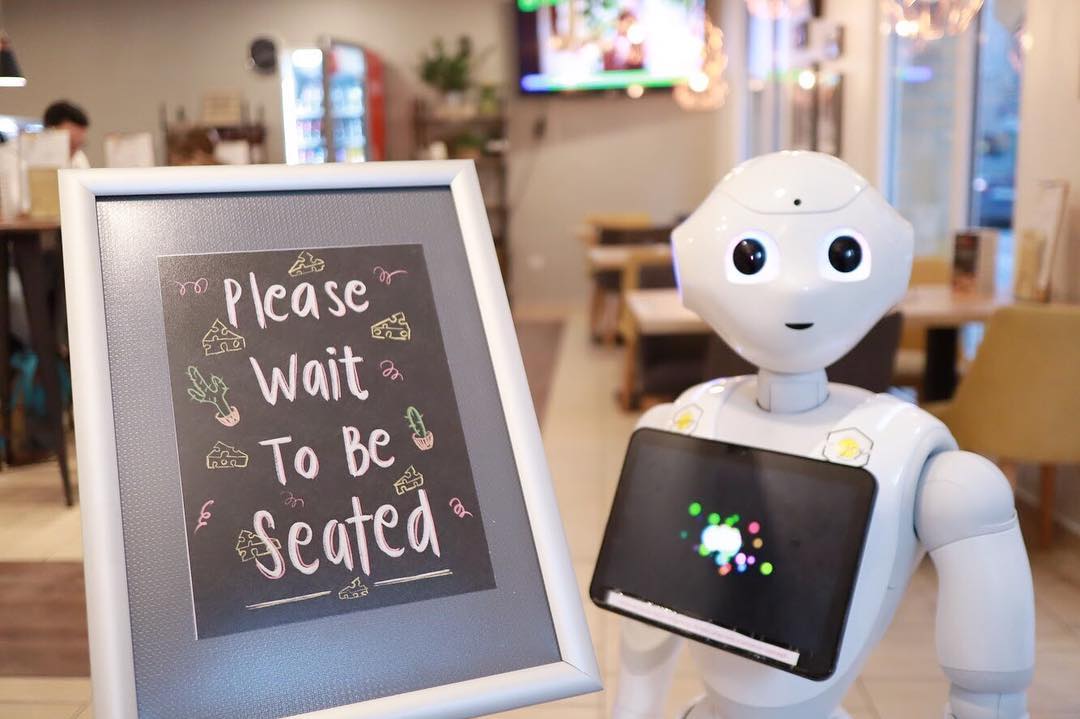 The cafe was opened by IT company E-Szoftverfejlesztő and it comes together with a hostel made up of 38 apartments split over two buildings in the eighth district of Budapest, whose rehabilitation over the last decade has attracted the interest of a number of investors.
"We wanted to enhance our guests' experience and, as we are an IT company, the idea of using robots came quite quick," owner Tibor Csizmadia tells Emerging Europe. "Meeting a robot is a unique experience for our foreign and domestic visitors as well."
The whole team of 16 robots aims to help the public become familiar with the technological revolution in automation and artificial intelligence. In fact, according to the latest Eurobarometer report, 38 per cent of Hungarians are against automation, one of the highest percentages in Europe, with people afraid that automation will mean a loss of job opportunities. Despite these concerns, Enjoy Budapest Café has not fired anyone. They actually employ twice as many people as before, because to operate 16 to 20 robots from 9am to 9pm, more IT specialists are needed.
"Today, tractors work in the fields. Without tractors, half of humanity would starve to death. Robots are machines, just like tractors or washing machines. It is inevitable for them to become a part of our lives," Mr Csizmadia adds.
You can find the Budapest Enjoy Café at Prater utca 8, Budapest.
—
Photos: Budapest Enjoy Cafe