In the run up to what would have been his 127th birthday (May 31), a ground breaking ceremony took place for the construction of a new museum honouring Polish General Stanisław Maczek in the Dutch city of Breda.
"This museum is dedicated to the brave men and women of the 1st Polish Armoured Division who, under command of General Stanisław Maczek, liberated much our country from German occupation and oppression during 1944 and 1945. The Polish soldiers brought us freedom and nourishment and gave us the possibility to start the reconstruction of our country," reads the museum's website.
General Stanisław Maczek and his 1st Armoured Division liberated much of the Netherlands, including the city of Breda. As such, he is deemed a hero.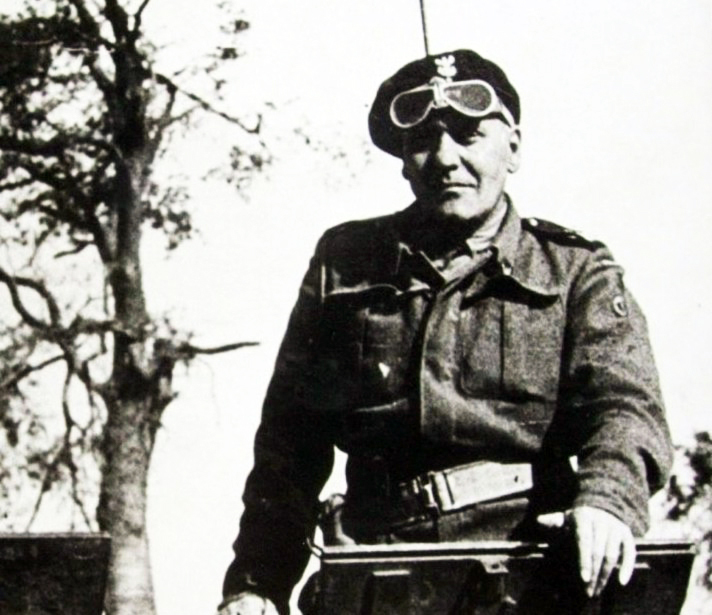 "Almost everyone in Breda knows about Maczek. He is not as commonly known in the rest of the Netherlands so that's why we want to remind our fellow countrymen of that part of history," explains Peter Haah, director of the project.
The new museum will be a single-story pavilion, featuring an open space divided into exhibition/cinema and educational sections as well as a 'room of reflection'. It will be located close to the cemetery where Polish soldiers from Poland's 1st Armoured Division and General Maczek himself are buried.
Its not only the city of Breda that will be involved.
"The city of Breda will take care of the infrastructure and the local Polish community will prepare the exhibition. Other cities liberated by the 1st division have also joined the project," Poland's TVP reports.
The new museum will comprise of exhibits from the collection of the Breda-Polen 1939-1945 Foundation, including historical military vehicles, weapons, as well as never-before-seen photographs and films.
The Polish History Museum are co-authors of the permanent exhibition and are preparing an interactive multimedia wall showing the fate of the 1st Armoured Dividion.
Through the multimedia displays, visitors will be able to learn about the pre-war history of individual heroes, their personal service on the front as well as their lives after the end of the armed conflict.
"A Polish soldier can fight for the freedom of all nations – he dies only for Poland," General Stanisław Maczek once said, quoted by Polish History website Dzieje.pl.
Despite his dedication to Poland and the Polish armed forces, after WWII the communist Polish government stripped General Maczek of his Polish citizenship in 1946. It was not reinstated until 1971. Maczek settled after the war in Edinburgh, where he lived until his death in 1994.
—
Photos: muzhp.pl