Armenia is one of the oldest countries in the world, known best perhaps for being the first nation to officially adopt Christianity as its religion, in 301 AD. Beyond that, few people outside of the Caucasus can claim to have anything resembling a deep knowledge and understanding of the country.
We aim to put that right with this concise list of five books which offer a glimpse into the soul of a quite remarkable nation. All touch on the subject of the Armenian genocide of World War I, and are a testament to the resilience, cultural heritage, and indomitable spirit of the Armenian people.
---
The Sandcastle Girls, by Chris Bohjalian
Prepare to be swept away by this historical love story, steeped in the author's Armenian heritage. Set against the backdrop of the Armenian genocide during World War I, the story follows Elizabeth Endicott, a young American nurse who volunteers to aid Armenian refugees in Syria. Amidst the chaos and tragedy, Elizabeth forms a deep connection with Armen, a young Armenian engineer. Their love story unfolds through letters and reveals the resilience of the human spirit in the face of unimaginable horrors.
---
The Forty Days of Musa Dagh, by Franz Werfel
Step into the pages of this stirring and poignant novel, based on real historical events and true heroes. As World War I rages through Europe, the Turks begin a systematic extermination of their Christian Armenian subjects. In defiance, Gabriel Bagradian, an Armenian officer in the Ottoman army, leads 5,000 villagers to the top of Musa Dagh, the mountain of Moses, where they face a Turkish army hell-bent on genocide. This epic tale of courage and resistance serves as a powerful warning against racism and scapegoating.
---
Black Dog of Fate, by Peter Balakian
Prepare to be captivated by this memoir that delves into the haunting legacy of the Armenian genocide. Peter Balakian, a poet, takes us on a personal and emotional journey as he uncovers his family's history and the horrors inflicted upon the Armenian people. Balakian's powerful storytelling intertwines his family's experiences with the collision of ancient Near Eastern traditions and American pop culture. Through his poetic lens, he sheds light on the resilience and strength of a people scarred by tragedy.
---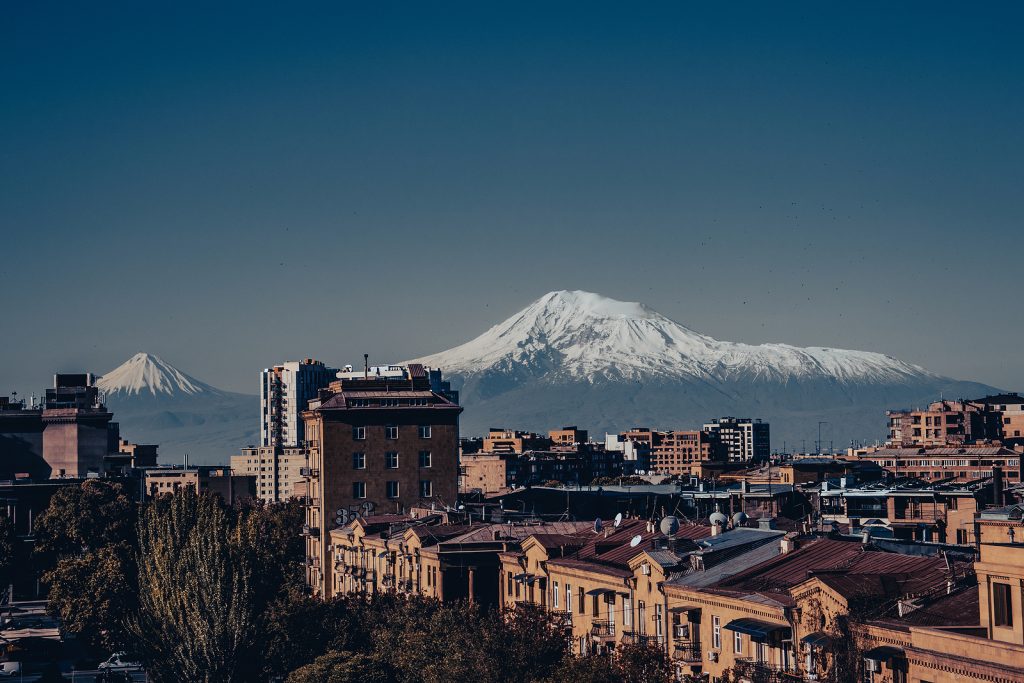 ---
The Spice Box Letters, by Eve Makis
Indulge your senses in this captivating novel that weaves together the past and present. Katerina inherits a scented spice box from her grandmother, Mariam, which contains letters and a diary written in Armenian. As Katerina unravels her family's history, she uncovers Mariam's journey through the Armenian genocide and her subsequent exile. Set against the backdrop of 1915 Turkey and 1985 Greece, this book is a testament to the power of memory, identity, and the enduring bonds of family.
---
The Art of Armenia, by Christina Maranci
An exceptional book that provides a comprehensive exploration of Armenian art. Maranci's expertise in the subject shines through as she delves into the rich history and cultural significance of Armenian visual arts. The book takes readers on a fascinating journey through time, starting from the earliest evidence of artistic expression in Armenia to the present day. Maranci skillfully examines various forms of art, including architecture, sculpture, painting, and manuscript illumination, giving readers a well-rounded understanding of Armenian artistic traditions.
---
Unlike many news and information platforms, Emerging Europe is free to read, and always will be. There is no paywall here. We are independent, not affiliated with nor representing any political party or business organisation. We want the very best for emerging Europe, nothing more, nothing less. Your support will help us continue to spread the word about this amazing region.
You can contribute here. Thank you.

---