Bulgaria, a country with a rich history and vibrant culture, offers a treasure trove of stories waiting to be discovered.
To truly understand the essence of this fascinating nation, we have curated a list of five essential books by different authors, each providing a unique perspective on Bulgaria. This concise collection of works will transport you through time, unraveling the layers of Bulgarian society, history, and traditions.
Whether you are a history enthusiast, a lover of literature, or simply curious about this enchanting country, these books are a must-read.
---
A Concise History of Bulgaria, by R.J. Crampton
Dive into the rich tapestry of Bulgaria's past with this meticulously researched journey through the country's history, from its ancient origins to its contemporary struggles and triumphs. Crampton's narrative is both scholarly and accessible, making it an ideal read for those seeking to understand the complex socio-political dynamics that have shaped Bulgaria. The book's strength lies in its ability to weave together the threads of history, culture, and politics into a compelling narrative that brings Bulgaria's past to life.
---
The Shadow Land, by Elizabeth Kostova
The Shadow Land is a gripping novel that takes readers on a thrilling journey through Bulgaria's dark past and vibrant present. Elizabeth Kostova masterfully intertwines mystery, history, and cultural exploration in a narrative that is as suspenseful as it is enlightening. The book's protagonist, Alexandra, stumbles upon a family's secret history, leading her on a quest that reveals the country's tumultuous past. Kostova's vivid descriptions of Bulgaria's landscapes, traditions, and people make this book a must-read for those seeking a deeper understanding of the country.
---
Under the Yoke: A Romance of Bulgarian Liberty, by Ivan Vazov
Step back in time to the late 19th century with Ivan Vazov's classic novel. Set during the Bulgarian struggle for independence from the Ottoman Empire, this gripping tale follows the lives of a group of revolutionaries and their fight for freedom. Vazov's vivid storytelling and rich character development bring to life the courage, sacrifice, and resilience of the Bulgarian people during this pivotal period in their history.
---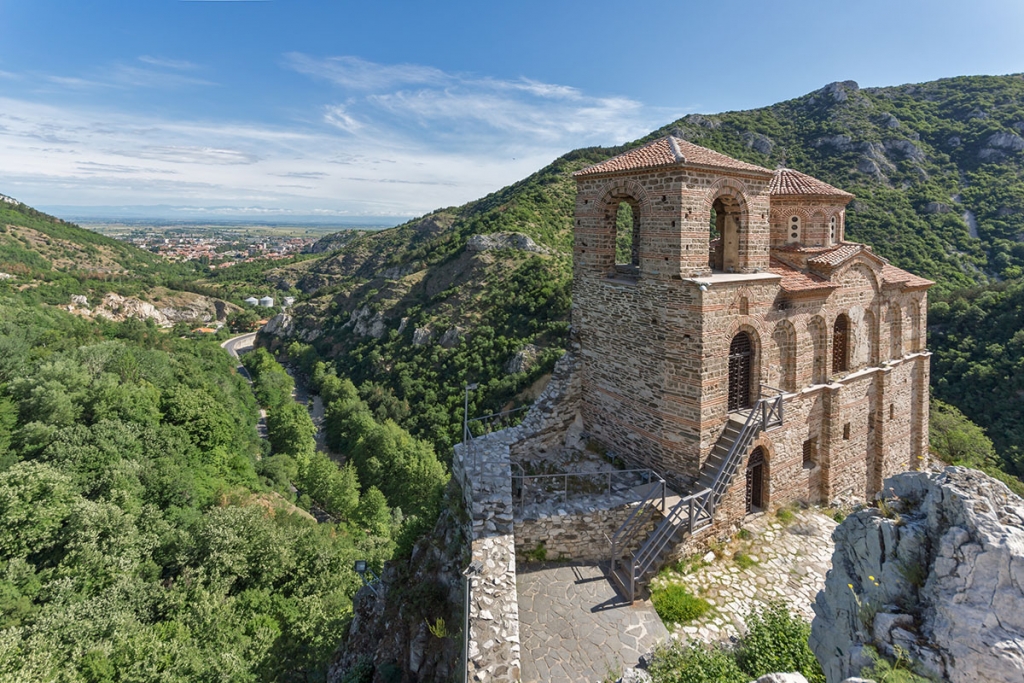 ---
Border: A Journey to the Edge of Europe, by Kapka Kassabova
Embark on a captivating journey along Bulgaria's border with Turkey in this thought-provoking travelogue by Kapka Kassabova. Through vivid descriptions and personal anecdotes, Kassabova explores the complex history, cultural diversity, and the impact of borders on the lives of people in this region. Border offers a deep understanding of the human experience and the power of place, making it an essential read for anyone seeking to unravel the complexities of Bulgaria's borderlands.
---
The Physics of Sorrow, by Georgi Gospodinov
Originally published in Bulgarian in 2011 and translated into English by Angela Rodel in 2015, this novel is a mesmerising exploration of memory, identity, and the human condition. Gospodinov weaves together a tapestry of stories, blending mythology, history, and personal anecdotes to create a truly unique reading experience. Gospodinov's prose is poetic and evocative, drawing the reader into a world where the boundaries between reality and imagination blur.
---
Unlike many news and information platforms, Emerging Europe is free to read, and always will be. There is no paywall here. We are independent, not affiliated with nor representing any political party or business organisation. We want the very best for emerging Europe, nothing more, nothing less. Your support will help us continue to spread the word about this amazing region.
You can contribute here. Thank you.

---