A chink of light, as major firms begin to plan the post-Covid-19 return to work: both Czechia's Škoda and Romania's Dacia this week suggested that automotive production could be resumed, at least in part, by the first week of May.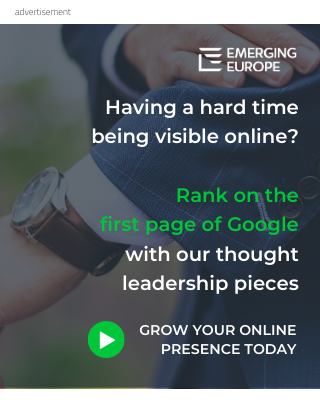 In a statement released on April 9, Dacia – part of the Renault Group – said that production at its plant near Pitești in southern Romania would begin to resume on April 21, ramping up to a full reopening of the facility on May 4. Dacia first suspended activity at Pitești on March 19.
Dacia's announcement follows the comments made earlier this week by the boss of Škoda, Bernhard Maier.
In an interview with an in-house publication, Mr Maier – who shut down Škoda's three Czech factories on March 18 – said that the company was currently working on a 'safe production' concept to provide the best possible protection for all employees; especially those working in close proximity to one another, for example, in production.
"The concept includes extensive protective measures, such as face masks and disinfectants. These are already in place for all those who are carrying out urgent and necessary work during the shutdown," says Mr Maier, whose current date for beginning the process of restarting production is April 20. The Czech government has already announced that some restrictions on movement will be lifted next week, including allowing some non-essential shops to reopen.
Mr Maier however wants to see pan-European cooperation when it comes to restarting the continent's automotive industry.
"The functionality of our supply chains and the supply of parts is still not guaranteed," he says. "Even if we were to start up our production now, we would be missing important parts, for example from suppliers in southern Europe. Given the close links between manufacturers and suppliers, restarting production should be planned on a pan-European basis."
Maier admits that global sales markets have been severely affected. Earlier this week auto industry research company LMC Automotive said Western European sales of new cars fell 52.9 per cent in March (compared with March 2019) to 774,280 units. This included falls of 85 per cent in Italy, 72 per cent in France, 44 per cent in Britain and 38 per cent in Germany. The fall in sales is likely to be even greater in April.
"We're currently generating very little revenue," says Maier, "while our fixed costs remain the same. This is an enormous burden. That's why I very much welcome the fact that the Czech government is providing fast and unbureaucratic support to the economy in this difficult situation, for example, in the form of an aid package comparable to the German short-time working allowance. However, such a measure cannot be unlimited. In the coming days and weeks, it will be crucial for society as a whole to strike the right balance between providing the best possible protection for citizens from the virus and securing the economy and jobs."
—
Unlike many news and information platforms, Emerging Europe is free to read, and always will be. There is no paywall here. We are independent, not affiliated with nor representing any political party or business organisation. We want the very best for emerging Europe, nothing more, nothing less. Your support will help us continue to spread the word about this amazing region.
You can contribute here. Thank you.