So many forecasts, so many assumptions, so many reports. I've spent the week reading them all, and have pulled together the most coherent and interesting into one beautifully-curated post. I'll be doing this every Friday throughout the coronavirus pandemic.
—
In a trade forecast published on Wednesday, the World Trade Organisation (WTO) said that it expects to see 13-32 per cent falls in global trade, giving such a wide range because the economic impact of the coronavirus outbreak was still uncertain. It said nearly all regions would suffer double-digit declines in trade volumes.
The WTO said it expected a recovery next year, but that would be dependent on how long the pandemic lasted and the effectiveness of policy responses.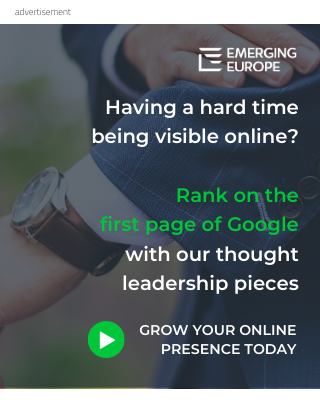 The World Bank meanwhile published its Spring 2020 Economic Update for Europe and Central Asia this week, and said that decisive policy measures that prioritise investments in health care systems and provide safety nets for people, especially the most vulnerable, are critical to mitigating the impacts of Covid-19.
In addition, countries in the region can help sustain economic activity by supporting the private sector with temporary business credits, tax cuts, or tax payment deferrals, the Bank said. Small and medium enterprises that are impacted could benefit significantly from targeted government subsidies.
"During these exceptionally difficult times, it is imperative for policymakers to act decisively," said Cyril Muller, World Bank vice president for Europe and Central Asia. "This means moving rapidly to strengthen health systems and social safety nets, supporting the private sector, and preserving financial stability and confidence — all critical to people's lives."
In its latest update on the economic fallout of coronavirus in Central, East and Southeast Europe (CESEE), the Vienna Institute of International Economic Studies (wiiw) has restated its assumption that while the virus does not seem to be spreading as rapidly as in Western Europe, the economic fallout in 2020 will be severe.
The Vienna Institute expects lockdowns to remain in place for some time. Measures will then be relaxed gradually, but only fully loosened when a mass vaccine is rolled out in the second half of 2021.
For the region as a whole, a deep recession is baked in for 2020, and economic performance will be sluggish until restrictions are fully lifted.
However, the fallout will be highly differentiated. The Vienna Institute expects those countries with relatively strong healthcare systems and more fiscal space to do better. This means above all the Baltic States, Czechia, Slovenia and Slovakia. A table looking at specific fiscal measures taken by each country in the region can be viewed here.
The Economist Intelligence Unit (EIU) also published its latest forecast this week, and sees the global economy contracting by 2.5 per cent in 2020 as a result of the coronavirus pandemic. This represents a much deeper global recession than that experienced during the global financial crisis.
The EIU believes that the negative effect on growth will come via both demand and supply channels. Quarantine measures, illness, and negative consumer and business sentiment will suppress demand, with the closure of some factories and disruption to supply chains creating supply bottlenecks.
While the EIU expects a modest rebound in global output in the second half of 2020, provided that the spread of coronavirus is largely contained globally and no second or third waves of the pandemic occur, the impact on confidence and demand will be long lasting. A rise in uncertainty will lead to increased precautionary savings among households and delayed business investment. Some consumers may also continue to self-quarantine after governments lift lockdowns for fear of contracting the coronavirus, which will constrict the recovery in private consumption.
In other economics news this week, Fitch Ratings has suggested that Czechia, Hungary and Poland are utilising fiscal space to implement substantial responses to the coronavirus crisis. However, restoring fiscal headroom will be challenging, especially in a post-crisis economic environment that is likely to be tougher than that of recent years. The ratings agency suggests that impact on growth will vary depending on the size of the service sector in each country and how embedded the economy is in regional supply chains. Poland, it says, is likely to be the most resilient.
Meanwhile, the European Bank for Reconstruction and Development (EBRD) has suggested that efforts to counteract the Covid-19 pandemic create an opportunity to "tilt to green" the large-scale recovery spending being pledged, making it a key accelerator towards a low-carbon economy.
But developing these green benefits will require governments to take careful policy action, says the EBRD report, adding that governments seeking to protect their citizens medically and economically in the short term should also look to the long term and protect the environment.
Despite calls from some countries in eastern Europe to ignore climate concerns and pour stimulus money into existing high-carbon businesses, the report urges governments not to be seduced into supporting fossil fuels.
Returning to wiiw's report, it is interesting that it points to tourism as one of the worst affected sectors, and here the emerging European countries of Albania, Croatia and Montenegro look particularly exposed. However, tourism has also become increasingly important for many other economies in the region over the past decade. In a further five CESEE countries – Bosnia, Bulgaria, Estonia and Slovenia – travel and tourism account for around one tenth of the economy.
Chances are, as my old friend Leif Pettersen – an experienced travel writer and tourism marketing professional – puts in this rather good blog post about tourism survival and recovery, that "all but the most batshit crazy aren't getting on an international flight anytime soon for fear of being stranded during the next wave of lockdowns."
With some international borders also likely to remain closed even after other restrictions have been lifted, staycations, or holidays at home, will be the buzzwords in travel this summer. Resorts (such as Brač, Croatia, pictured above), hotels and other travel-related businesses should already be thinking about pivoting their marketing in order to attract local clients.
On the medical front, as hospitals across the world raise the alarm about a shortage of ventilators, some critical care physicians are now questioning the widespread use of the breathing machines for Covid-19 patients, saying that large numbers of patients could instead be treated with less intensive respiratory support.
It's also well worth taking a look at this study (as yet not peer-reviewed) which looks at the correlation between BCG (anti-tuberculosis) vaccination policy and reduced morbidity and mortality for Covid-19, and offers a hypothesis as to why the virus does not seem to be spreading as rapidly in emerging Europe as in Western Europe.
It concludes that countries without universal policies of BCG vaccination (notably Belgium, Italy, the Netherlands and the US) have been more severely affected compared to countries with universal and long-standing BCG policies (which includes all of emerging Europe).
As for the development of an actual Covid-19 vaccine, beware any "research team in (insert country of your choice) finds coronavirus vaccine" headlines you see in the media. This is the official World Health Organisation list of candidate vaccines: just two are currently in the early stages of clinical evaluation, although there are 60 at the pre-clinical phase. One of these is from emerging Europe, developed by Oncogen in Romania.
—
Unlike many news and information platforms, Emerging Europe is free to read, and always will be. There is no paywall here. We are independent, not affiliated with nor representing any political party or business organisation. We want the very best for emerging Europe, nothing more, nothing less. Your support will help us continue to spread the word about this amazing region.
You can contribute here. Thank you.