As the Covid-19 crisis continues and deepens across emerging Europe, IT and tech communities have been at the forefront of those business sectors stepping up to try and find solutions.
Hackathons – time-limited, online events in which teams or individuals can develop their ideas – have been particularly popular and, indeed, successful. Good ideas benefit from exposure and the help of mentors. And in a lot of cases, there are cash prizes and access to start-up accelerator programmes.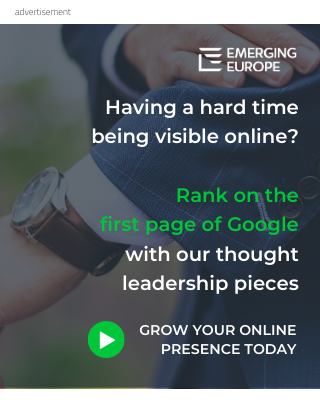 The first in the region dedicated to fighting coronavirus was Hack the Crisis, in Estonia. Thanks to Garage48 and AccelerateEstonia the first event under the Hack the Crisis banner was held on March 13-15. Suve, Estonia's state-approved chatbot offering Covid-19 advice, was one of the projects that came of that first hackathon.
Hackathons have been popping up all across emerging Europe, organised by various groups all under the Hack the Crisis motto. Indeed, it has now become a worldwide phenomenon, and The Global Hack is set to be held from April 9-12.
Lithuania held its hackathon from March 20 and 22, and over two days, the various teams came up with many different solutions in the fields of medicine, social care, and business applications.
Among the standout projects were SherLOCK@home, a unified platform that helps to coordinate communication between medical personnel and I am With You, a platform where people can anonymously seek help when they feel stressed.
EBRAVI is a solution to help keep doctors safe. It is a personal, light, ultraviolet respirator which kills 99 per cent of viruses. A prototype is now ready and arrangements to test it in hospitals have already been made.
Hackathons are a great way to mobilise people, according to Uranik Begu, the executive director of Innovation Centre (IC) Kosovo.
"Immediately after most of us were quarantined we were thinking about how to mobilise people, and make use of their 'free' time," he tells Emerging Europe. "An online hackathon was one of the ideas, and a good one: we received over 100 applications."
"We are seeing a greater engagement from our institutions and donor community in supporting the ICT sector as a driver for change. Times of crisis are times of reflection, and although unfortunate, these times will present new opportunities and will accelerate some sectors, and ICT is one of them," Mr Begu concludes.
Under the auspices of IC Kosovo, Kosovo's own Hack the Crisis event takes place this weekend.
In Bulgaria, hackathon was held on March 27 and 29, when 111 projects were submitted. In the end there were 15 winners. Five in each of the three categories – save lives, save community, and save business.
One of the winners was a project called Ще се справим заедно (We Will Manage Together). The initiative will provide volunteers and trainers with a unified source of instructions, emergency protocols, and self-teaching materials.
"The purpose is to equip them with tools for action in their day-to-day voluntary work in the context of the Covid-19 crisis. Rehearsed scenarios for action would provide volunteers with confidence for success. As an important step to conscious and responsible volunteering, we will create the first platform of this kind in Bulgaria," the team behind the project told Emerging Europe.
Another winning project was e-Notary, a cloud-based platform to allow notaries to work with their clients remotely and manage document workflow securely.
"Generally, notaries in Bulgaria are unable to work with distant clients due to a lack of digital solutions that would facilitate this. On the other hand, in their daily work they have to deal with unwieldy stacks of documents. Against this backdrop, Covid-19 brought about further regulations on the work mode of this profession and the services offered. As such, we believe the problem boils down to finding a sustainable solution that would not only foster business operations now, but would also continue operations after the pandemic is over," says Nikol Nikolova, from e-Notary.
There is a personal component to the hackathons as well. Participants are finding ways to turn their personal anxiety over the crisis into concrete action that can help other people.
"Having been socially distant since March 10, I was faced with a few challenges such as following the same routine every day, which further decreased my mood and blurred my viewpoint on the current state of affairs. Such a routine makes you feel very small and incapable. Seeing an ad for the #hackcrisis event was the opportunity for me to break the routine and do something fruitful for the outer world while staying home in my pajamas," Ms Nikolova adds.
"I haven't felt so motivated and inner-driven long before the pandemic. It was great experience connecting people who have not met personally yet we were so connected on many social and personal levels," she concludes.