Emerging Europe's start-up scene is thriving: new money and new ideas are coming onto the market all the time. To keep you up to date with the latest investments, innovations, movers and shakers, each Monday Emerging Europe brings you a round-up of the region's start-ups which recently closed financing rounds, sealed partnerships, or dropped new innovations.
---
Slovakia's InoBat secures new investment from Ideanomics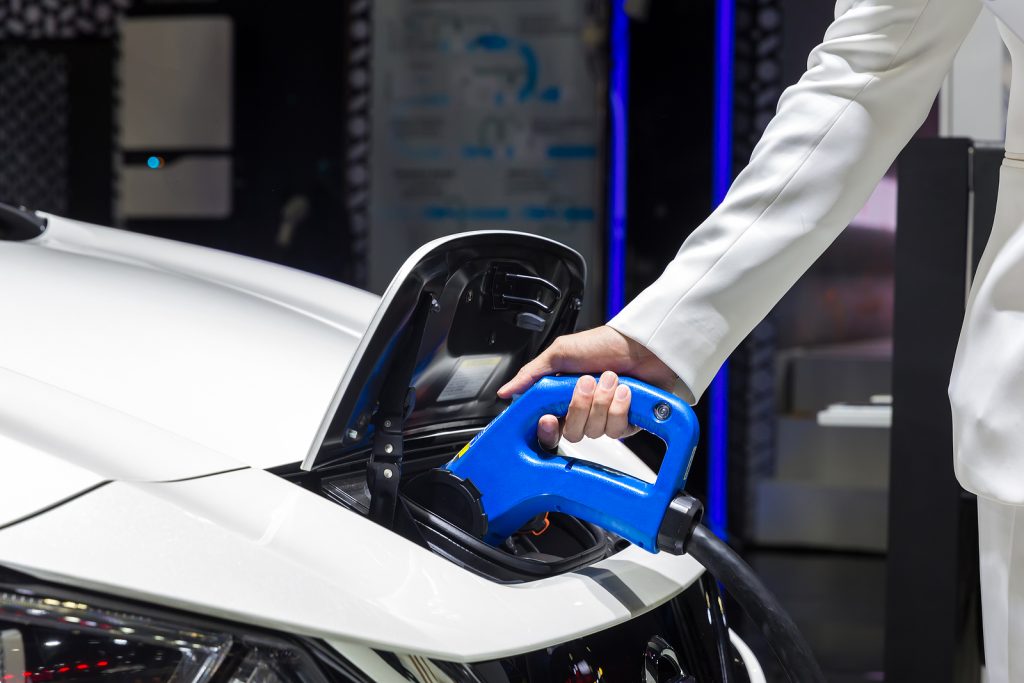 Ideanomics, a global company that accelerates the commercial adoption of electric vehicles, last week announced a strategic investment in InoBat Auto, a European-based premium battery technology and manufacturing company. The funding will support the completion of InoBat's research and development centre and pilot battery plant located in Voderady, Slovakia, by the end of 2022.
In conjunction with the investment, Ideanomics and InoBat will also collaborate to develop, produce, and distribute integrated battery pack solutions for the US market. The collaboration is intended to accelerate Ideanomics subsidiaries' continued growth and deliver potential revenue opportunities targeting other US commercial EV fleet customers.
InoBat, founded in 2019, specialises in the pioneering research, development, manufacturing, and provision of premium innovative electric batteries custom-designed to meet customers' specific requirements within the automotive, commercial vehicle, motorsport, and aerospace sectors.
The two sides have not disclosed financial terms, but the investment values InoBat at the mid-level hundreds of millions of UK pounds, according to a report in the Financial Times.
"We have been seeking an innovative battery partner to support our electrification strategy. We hope that this investment and partnership will help future-proof our battery and supply needs to realise our commitment towards making EV the natural mobility successor," says Robin Mackie, president of Ideanomics Mobility. "With Rio Tinto and Amara Raja's recent strategic investments and relationships in Europe and Asia, we believe that InoBat will have access to the materials and rare-earth metals necessary to produce batteries at scale and help to minimise supply chain risks across our Ideanomics Mobility operating companies. We look forward to a close collaboration with the InoBat team."
"InoBat prides itself on providing innovative solutions across the entire battery value chain thanks to our own "cradle-to-cradle" approach. We are thrilled to join hands with Ideanomics, a like-minded company with vehicles across a wide range of industries," adds Marian Bocek, CEO of InoBat Auto. "This strategic partnership allows us to expand our battery technology for both on- and off-road commercial EVs while increasing our capacity and future opportunities to support the US e-mobility market."
---
Romanian deep-tech start-up Humans.ai appoints Bart Veenman CEO of Tovid.ai SaaS platform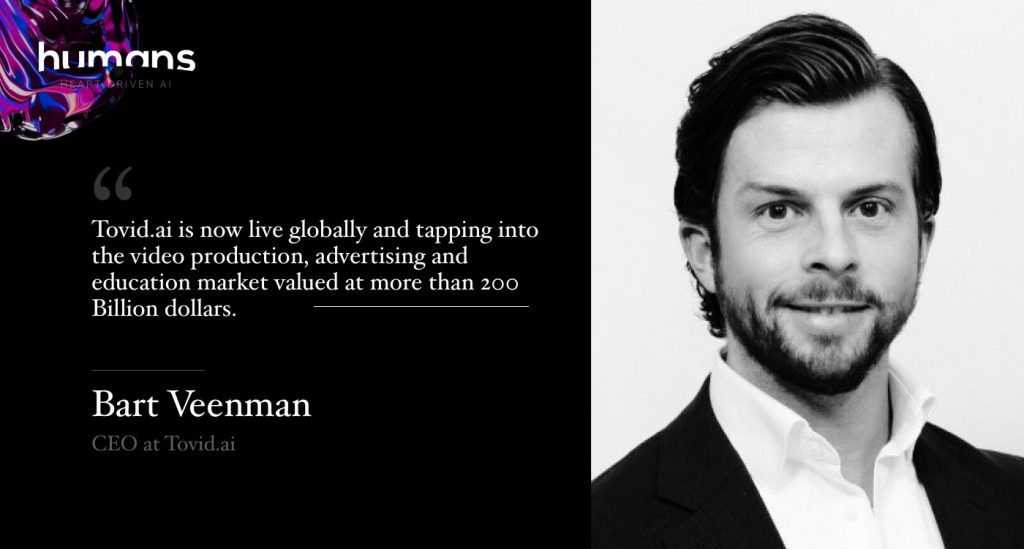 Romanian deep-tech start-up Humans.ai has recruited Bart Veenman, an experienced marketing and digital commerce professional, with a passion for technology, as CEO at Tovid.ai, the SaaS platform that produces high-quality video content at scale using AI and synthetic media, powered by Humans.ai.
Humans.ai has been working with select partners on representative use cases to showcase what the Humans.ai technology can do and provide useful examples for app builders. The first such project, Tovid.ai, was built in the third quarter of 2021 and is now functional.
The problem Tovid.ai is looking to resolve is that, while video content sells, it is costly to produce and impossible personalise without scaling media production. However, Sabin Dima, CEO of Humans.ai, says: "our vision is that whatever can be a video, will be a video".
Tovid.ai allows the transformation of anything into video through a SaaS platform that produces high-quality video content at scale using AI and synthetic media. From an e-commerce product page to a newsletter, everything can be a video with the help of advanced technology.
"Tovid.ai is now live globally and tapping into the video production, advertising and education market valued at more than 200 billion US dollars," says Veenman.
"Momentarily, we are onboarding B2B clients in different key business areas, like e-commerce, conversational commerce, advertising, education and sports marketing. With our ability to scale production and personalise marketing and communication at the same time, we are here to increase efficiency in this giant market.
"Furthermore, we want to make this development and technology available for all business sizes, from local SMB to global enterprises."
Humans.ai is building the next-generation blockchain platform that brings together an ecosystem of stakeholders around the use of AI to create at scale. It combines a library of AI tools into a creative studio suite where users will be able to pick and choose as they bring their ideas to life.
With Humans.ai, users are empowered to create and own their digital likenesses, which may be used either by themselves, or by others, in the creation of any number of digital assets. The company's synthetic media, AI apps, and other digital assets utilise blockchain technology to generate Non-Fungible Tokens (NFTs) as a way of creating transparency, provenance, accountability, and long-term governance.
---
Unlike many news and information platforms, Emerging Europe is free to read, and always will be. There is no paywall here. We are independent, not affiliated with nor representing any political party or business organisation. We want the very best for emerging Europe, nothing more, nothing less. Your support will help us continue to spread the word about this amazing region.
You can contribute here. Thank you.