Siemens Czech Republic was named Research and Development Initiative of the Year at the Emerging Europe Awards 2018. The company will expand and modernise its local branches over the next seven years, creating more than 1,800 jobs, one-third of which will be in research and development, management and other functions.
"The investment of 7 billion Czech Koruna (around 260 million euros) is aimed primarily at digitalisation and the upgrade of Siemens industrial activities in the Czech Republic," Roman Valný, CEO, of Siemens production plant in Frenštát pod Radhoštěm, tells Emerging Europe. "We currently operate seven factories in the Czech Republic, producing electric motors, generators, steam turbines, switch gears, low voltage switch gears, circuit protection devices and busbar trunking systems."
Continued delivery of high-quality products and access to a skilled work-force are some of the reasons  behind the huge investment in the Czech Republic over other markets in the region. As Mr Valný  explains, all Siemens production in the Czech Republic is with high added value, therefore investment into innovation, research and development is a key success factor.
"Exceptional quality and talent of the local workforce are one of the key comparative advantages of the country," he says. "With a shift from mass to individualised production and focus on flexibility and customer proximity, wage arbitrage is becoming less relevant for investment decision making.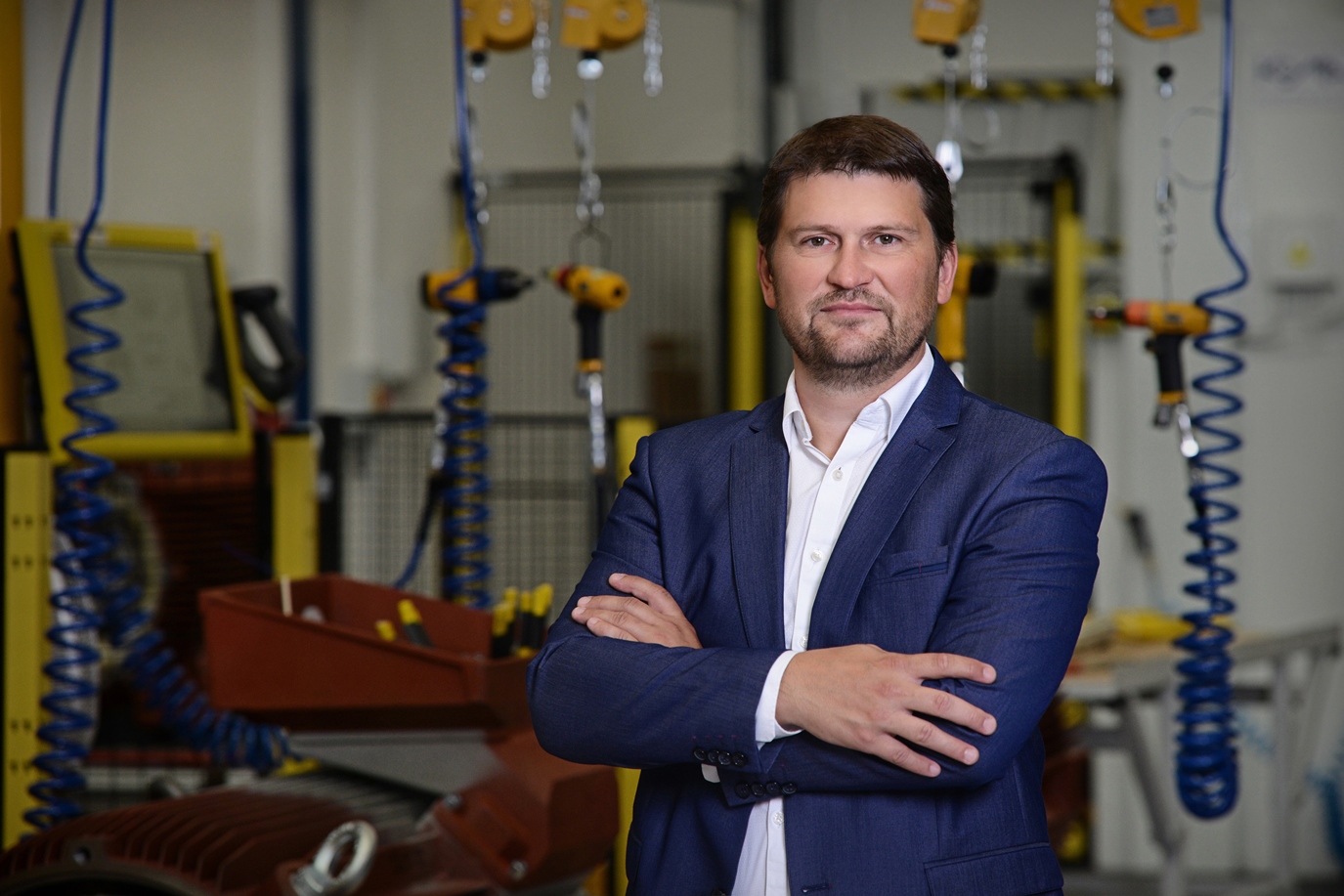 "A major portion of the investment is going into state-of-the-art digital solutions, efficiency improvement solutions and production of new products. We have no plans for greenfield projects or new facilities. Inasmuch as one of the major benefits of digitalisation is higher efficiency, it is not necessary to increase the labour force dramatically. Moreover, 30 per cent of the planned 1,800 new employees will occupy highly qualified research, development, management and other professional positions. Some of these positions will be in the new R&D centre for electromotors and Industry 4.0 – exactly what we got the award for," Mr Valný adds.
A lot can change in the course of seven years, including technology. Siemens CZ however is prepared to deal with the rapid pace at which technology changes.
"Granted, there might be changes in the external environment caused by geopolitical situations, market development and technology advancement. However, what is for certain not going to change is the wide implementation of digital solutions in line with the Industry 4.0 concept, higher efficiency, increasing quality and flexibility and individualised production," Mr Valný says.
As for the future of the emerging Europe region, Mr Valný, does not believe that the region will survive by relying on foreign direct investment, and is adamant that it is time for the region to focus more on innovation and other high value products/services.
"The time has come for the economies of Central and Eastern European countries to focus on innovation, development and high value added products and services. I firmly believe in the increasing importance that small and medium enterprises will play in the economic landscape. There is no doubt that companies of all sizes will benefit from digital solutions. I definitely see a very good future for companies and investors who focus on innovative products, solutions and business models."
—
Photos: Siemens CZ