There's something of a mixed picture across the emerging Europe region with regards to Covid-19.
In several countries, notably in the Baltics, Poland, Czechia and Slovakia, life is returning to normal far quicker than was expected. Indeed, Poland managed to hold the first round of its presidential election at the weekend without any Covid-19-related problems at all.
In other places, however, such as Armenia and Azerbaijan, sharp and worrying new increases in the number of people infected with the coronavirus have forced governments to reimpose lockdown restrictions.
When it comes to reopening borders to foreign visitors, some countries have been caught in what might be called a corona-trap. Take Georgia, for example, which has Europe's lowest rate of infections and deaths per capita (the total number of people who have, or have had, Covid-19 is less than 1,000).
Marketing itself as 'the safe destination' Georgia had hoped to reopen to international tourists this week. It has now delayed these plans by a month, not least because of the worrying increase in infections in neighbouring Armenia, where the virus looks to be out of all control.
As I suggest in this article, Georgia got Covid-19 right, but its tourism industry is paying the price for others getting it wrong. It hardly seems fair.
—
Emerging Europe Awards
On a more positive note, it's the time of year when we hand out the Emerging Europe Awards, showcasing the best of the emerging Europe region: individuals, public and private organisations as well as projects and initiatives. The awards ceremony had been scheduled to take place on June 25 at the European Parliament in Brussels. Due to the Covid-19 pandemic, winners are being announced digitally.
With a score of 92.11 out of a possible 100, Enterprise Estonia, the Estonian government's agency responsible for promoting foreign direct investment into the country, came out on top in our ranking of investment promotion agencies (IPAs) across the emerging Europe region. Invest Lithuania, the winners of the previous two editions, ranked second, with the top five being completed by CzechInvest, the Investment and Development Agency of Latvia (LIAA) and UkraineInvest. You can see the full rankings, part of the 2020 Emerging Europe Awards programme, here. 
Budapest meanwhile was named as the most business-friendly city in emerging Europe as part of the awards. Emerging Europe invited 70 global location experts and foreign direct investment advisers to weigh up the various merits of the 75 cities in the emerging Europe region which are either national capitals or have a population of more than 200,000 inhabitants. This year, 51 of those experts – many of whom are members of the Site Selectors Guild – cast votes, more than double last year's number of 25. You can see all the rankings here. 
Former Swedish Prime Minister Carl Bildt and Bosnian musician Goran Bregovic have been named as the recipients of Emerging Europe's Remarkable Achievement Awards for 2020. Mr Bildt has been handed the Professor Günter Verheugen Award, which recognises the work of those born outside of the emerging Europe region for their work within it, while Mr Bregovic, one of emerging Europe's best-known modern musicians and composers, takes the Princess Marina Sturdza Award, which rewards those born within the region for their work promoting it worldwide. 
Our full awards coverage is here.
—
Business
A new nuclear power plant at Astravets in Belarus, scheduled to be completed later this summer, has long been a cause of friction between Minsk and neighbouring Lithuania. My colleague Andrew Wrobel took an in depth look at the project and Lithuania's objections to it, which he discovered may not be entirely about safety concerns.
More nuclear energy news comes from Bulgaria, where Russian giant Rosatom has signed a memorandum of understanding with French nuclear firm Framatome and General Electric (GE) to participate jointly in a tender for the construction of Belene nuclear power plant. Construction of the nuclear plant at Belene first began in 1987 but was abandoned in 1990 when it was around 40 per cent complete. Since then, various Bulgarian governments have attempted to restart the project, with little success.
Coronavirus has had an immense impact on a range of industries, of which the digital banking sector is not the least. However, in parallel with the difficulties it has posed, the unforeseen circumstances have opened up new opportunities for increasing industry security and enhancing customer experience, as well as accelerating further development of fintech companies and the digital banking market itself. Find out why Covid-19 could be the catalyst for a boom in fintech innovation.
Navigating uncertainty is possible, even in a pandemic, writes Maciej Halbryt, co-founder and president of the board at the PLUGin Foundation, in this opinion piece.
Emerging Europe is a media partner of Polish Tech Day, being held on July 8. Find out more here.
—
Politics
Incumbent Andrzej Duda won the most votes in Poland's delayed presidential election on June 28, but fell short of the 50 per cent needed to win without a second round of voting.  Mr Duda received more than 45 per cent of the vote, well ahead of his main rival Rafal Trzaskowski, the mayor of Warsaw, on 30 per cent. The second round run-off between the two men looks too close to call.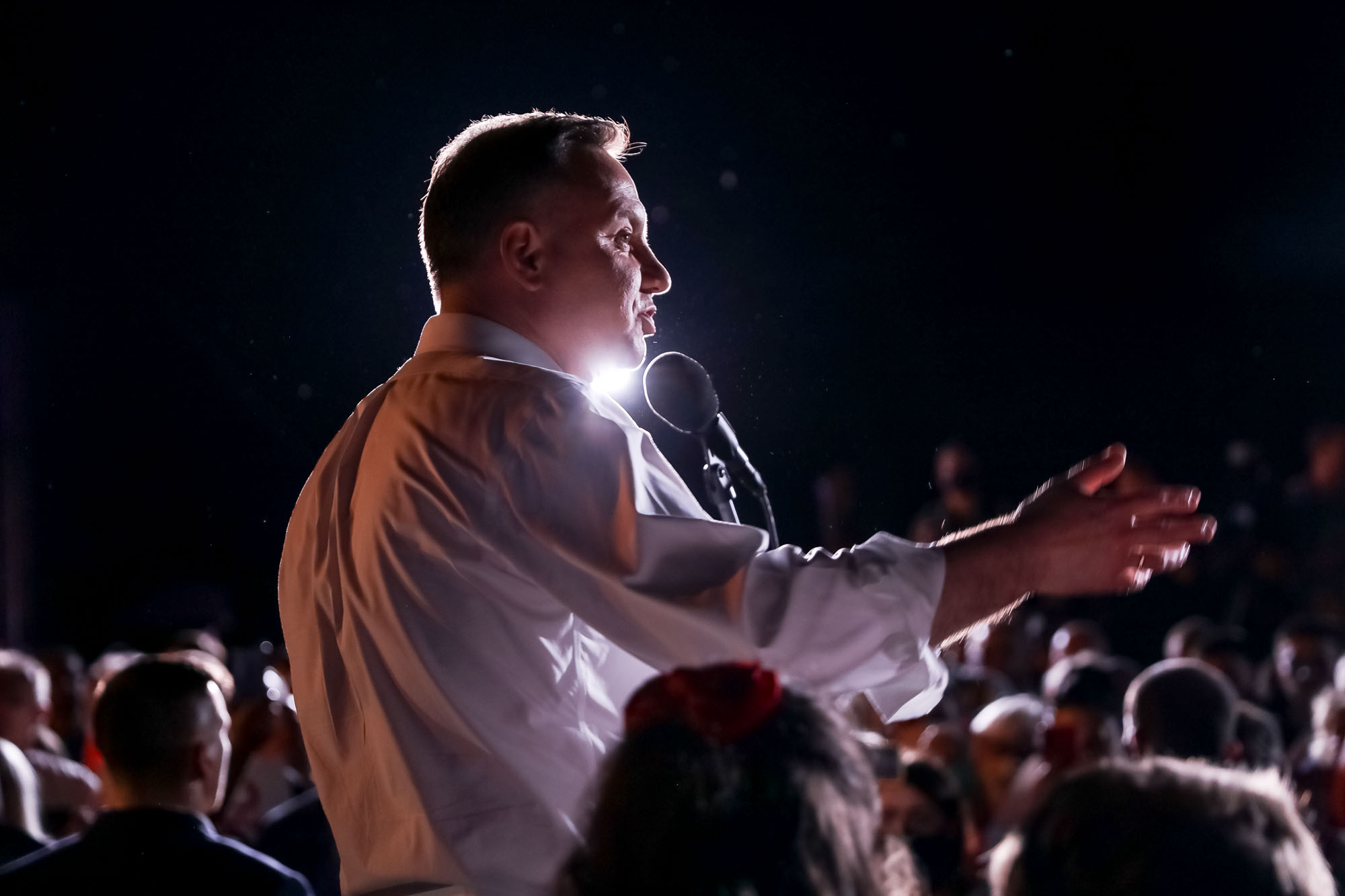 US-brokered talks between the presidents of Serbia and Kosovo, scheduled to be held last weekend in Washington, D.C. were called off on June 24 after the Hague-based Kosovo Special Chambers (KSC) – with jurisdiction for war crimes committed in Kosovo from 1998-2000 – charged Kosovo's president Hashim Thaçi, as well as former parliamentary speaker Kadri Veseli with complicity in 'nearly 100 murders'. Mr Thaçi has since said that he will resign if the charges are upheld.
Corruption in the Western Balkans remains a major issue, with ever-decreasing political will to address it. Serbia and Bosnia and Herzegovina have in particular come under fire in recent weeks for their failure to tackle corruption, including in a recent report from the Group of States Against Corruption (GRECO), released earlier this month. More here.
Emerging Europe is a region of critical importance to the United States both politically and economically. While the countries in the region have undergone different phases of transition over the past few decades, by and large the emerging economies in the region have turned away, dramatically so, from the collectivist philosophies of socialism and communism and embraced a variety of free-market policies that have led to growing prosperity and stability. How to grow the relationship between emerging Europe and the US is the subject both of this piece by Anthony Kim, of the Heritage Foundation, and will also be the focus of a major event, survey and report, Emerging Europe and the US: Towards 2030, being held on August 27. Take the survey and sign up for the event here.

—
Culture
Are places like Transylvania's countryside the future of travel? We visit the village of Soars, a small village just over the hills from the Transylvanian city of Făgăraș, as well as Viscri, one of the most fashionable villages in Romania, made famous by none other than Prince Charles, who owns property there.
Political oppression is a tale as old as politics itself. For young Czech director Patrik Krivanek, the battle for freedom against political injustice served as inspiration for his new short film, Quiet Crossing, which in just four minutes provides a powerful commentary on the layers of moral complexities and personal sacrifice endured in the face of oppression – a commentary that is ever pertinent, as Portia Kentish discovers.
Street art as a whole, including graffiti and murals, has exploded on the art scene worldwide. And now a new generation of artists is expressing itself through combining elements of alternative culture and hip-hop with more traditional mediums like oil paintings. Miloš Hronec, a Bratislava-based artist, is one of them. His unique approach to paintings and prints takes elements from hip-hop and alternative culture to produce art that is intensely personal while serving as a record of the generation and culture he is a part of. Nikola Đorđević meets him to find out more about his work.
That's it for now. Don't forget that we publish a beautifully curated look at the best of what other news outlets are saying about emerging Europe every Sunday: you can read last week's here, while on Fridays we publish our own round-up of key events from across the region. There will be another tomorrow.

—
Unlike many news and information platforms, Emerging Europe is free to read, and always will be. There is no paywall here. We are independent, not affiliated with nor representing any political party or business organisation. We want the very best for emerging Europe, nothing more, nothing less. Your support will help us continue to spread the word about this amazing region.
You can contribute here. Thank you.