Tom Salusbury, regional director at UK Department for International Trade's Central Europe Network, spoke to Shakhil Shah about post-Brexit economic collaboration between the region and the UK.
Shakhil Shah (SS): London and the UK have been key markets for companies not only from emerging Europe but also globally. What makes businesses from emerging Europe interested in the UK market?
Tom Salusbury (TS): Well, the UK is the fifth largest economy in the world. It is an open, advanced and diverse economy with 65 million consumers. The UK is home to many international companies, which have chosen the country for its skilled workforce, innovation and global connections. These companies operate sophisticated supply chains, which companies from around the world, including from emerging Europe, want to be part of. Also, the UK is the second best place to do business in Europe, which makes it one of the most likely destinations for companies from emerging Europe to expand to.
SS: Companies from the region are growing increasingly fast. Reserved, a retail brand from Poland, recently opened a store on Oxford Street. The UK seems to be an excellent market for them to expand.
TS: Yes, British consumers are open minded and willing to try new things and new brands, so it is an attractive market for consumer goods companies. But, also companies from other sectors, both traditional manufacturing and innovative technology companies from the region are looking for opportunities to set up their operations in the UK. These businesses see the UK as an attractive market and also appreciate the richness of global connections the UK offers for their international expansion.
SS: A lot of CEE start-ups and their founders have been moving to the UK in recent years too, either to increase the chances of gaining investment, or to have better access to international markets through the UK. Will the UK still be a go-to location for these types of companies, especially as requirements for entry in the UK will become more stringent, therefore potentially driving away investors?
TS: One of the reasons for the UK leaving the EU has been to become more internationally open and attractive to trade and investment than the current set up offers. One can assume that the UK's attractiveness in this respect will only increase and strengthen its position as a springboard to international markets. The breadth and wealth of the UK's financial markets will remain as one of the best in the world, mainly due to attractive regulations and large internal sources of capital such as mutual and pension funds, so the UK is likely to continue to be one of the best places to find investment capital for viable projects.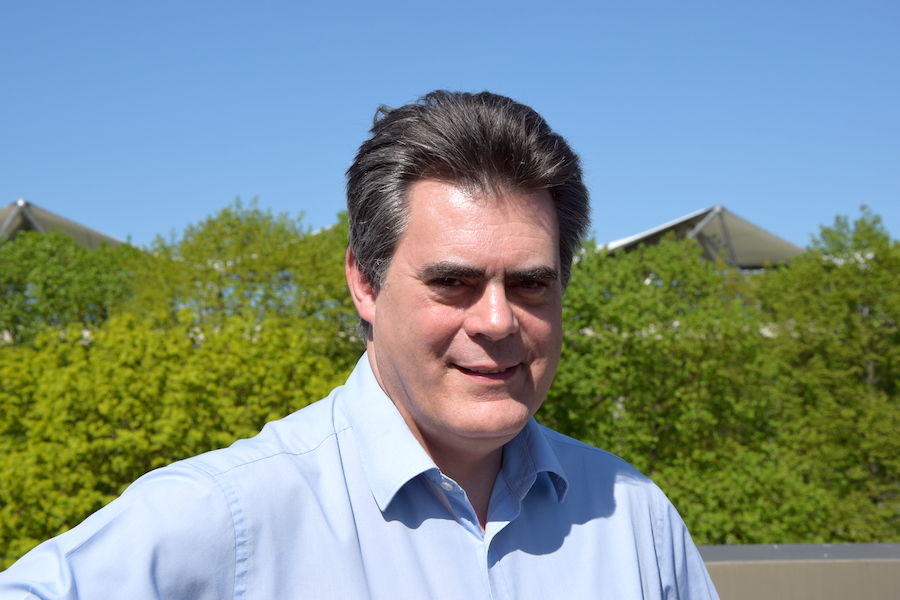 SS: Speaking of Brexit, negotiations are ongoing. How does the UK government see the emerging Europe region and the economic and trade potential it offers? Have British embassies across the region become more active?
TS: Access to one another's markets will remain unchanged until December 31, 2020, meaning citizens and businesses in the UK and across the EU can plan for life after our withdrawal with confidence.
Both the UK and the EU have a strong commercial interest in preserving integrated supply chains that have built up over the 40 years of our membership. And so making sure the border is as frictionless as possible is in everyone's interest. Part of achieving this is through trusting each other's rules after we leave the Single Market. The prime minister in her Mansion House speech set out how we could do that through a comprehensive system of mutual recognition.
And we have set out ambitious options for how customs processes could operate after we leave the Customs Union. Theresa May recognised that some of these ideas depend on technology, robust systems to ensure trust and confidence, as well as goodwill – but they are serious and merit consideration by all sides.  Our proposal to waive certain types of declarations exists between the EU and Norway and Switzerland; our proposals on recognising each other's 'trusted traders' schemes exists between the EU and Norway, Switzerland, the US, China, and Japan.
The prime minister set out our approach on goods, services and many other areas such as energy, transport, fisheries, agriculture, law, science and innovation, education and culture and digital.
We are seeking the broadest and deepest possible partnership with the EU – covering more sectors and co-operating more fully than any Free Trade Agreement anywhere in the world today.
SS: The UK still heavily depends on imports from the EU as well as other countries, with quite a lot of produce/products coming from Poland and other CEE countries. Will there be a slow down in trade between the UK and CEE? 
TS: We have set out ambitious options for how customs processes could operate after we leave the Customs Union. The PM recognised that some of these ideas depend on technology, robust systems to ensure trust and confidence, as well as goodwill – but they are serious and merit consideration by all sides.  This will enable as frictionless trade as possible.  This is all still subject to the next phase of negotiations.
SS: If a trade deal is not struck, there could be additional taxes/duties put on imports from the EU, which could result in higher prices for British consumers, thus potentially effecting the sale of these products on the British market. This would also affect exports from the UK to the EU. How would you see this playing out?
TS: We're pursuing a unique and ambitious economic partnership that provides the greatest possible tariff-free and frictionless trade. The UK and the EU start from the unique position of having the same rules and regulations. We want an agreement with the EU that ensures consistency in outcomes and standards for, for example, agri-food whilst adding scope for flexibility for how we achieve this.  We are confident that we will reach an agreement with the EU and that it is in both the UK and the EU's interest to do so.