Emerging Europe's technology and innovation scene is thriving: new money and new ideas are coming onto the market all the time. To keep you up to date with the latest investments, innovations, events and accelerators, here's Emerging Europe's regular round-up of the region's tech, investment and start-up news.
---
Labena Ventures: CEE's first accelerator for medicine, biotechnology, food and pharmaceuticals
Labena Group, a regional leader in the provision of process, analytics, research and development solutions and services for the pharmaceutical, medical, food, petrochemical industries, and adjacent research and development fields in academic institutions, is launching Labena Ventures: the first corporate start-up accelerator for innovative solutions in the fields of biotechnology, medicine, pharmaceuticals, food and environment.
It is the first and only accelerator of its kind in Central and Eastern Europe. The Labena Ventures accelerator is open to all start-ups, individuals, universities with innovative solutions in 17 countries.
"At Labena we are well aware that in Central and Eastern Europe there are ever more young people, start-ups, students and researchers, universities and institutes, coming up with new findings leading to potentially lifesaving or life-changing solutions that too often only end up in a drawer or result in a scientific publication at best," says Borut Čeh, CEO at Labena Group and Co-Director at Labena Ventures.
"Our mission is that scalable innovations, ideas and initiatives with commercial potential see the light of day and are put into practice and used, so that they can help to accelerate developments in biotechnology, pharmaceuticals and healthcare, benefiting the humankind globally."
Anyone with an innovative project or solution in the fields of interest can apply to participate in the programme until May 15.
Up to 40 innovative teams will be selected by the Labena Ventures expert committee and invited to attend a fully paid three-day event of training sessions to upskill on business and presentation skills, as well as the skills to strategically position their idea or project in the marketplace.
The committee will then identify the 10 most promising innovative teams to join the acceleration phase. Teams will be able to access support of over 100 international experts in the fields of entrepreneurship, finance, biotechnology, and finally pitch to potential investors, including business angels, representatives of banks and funds.
---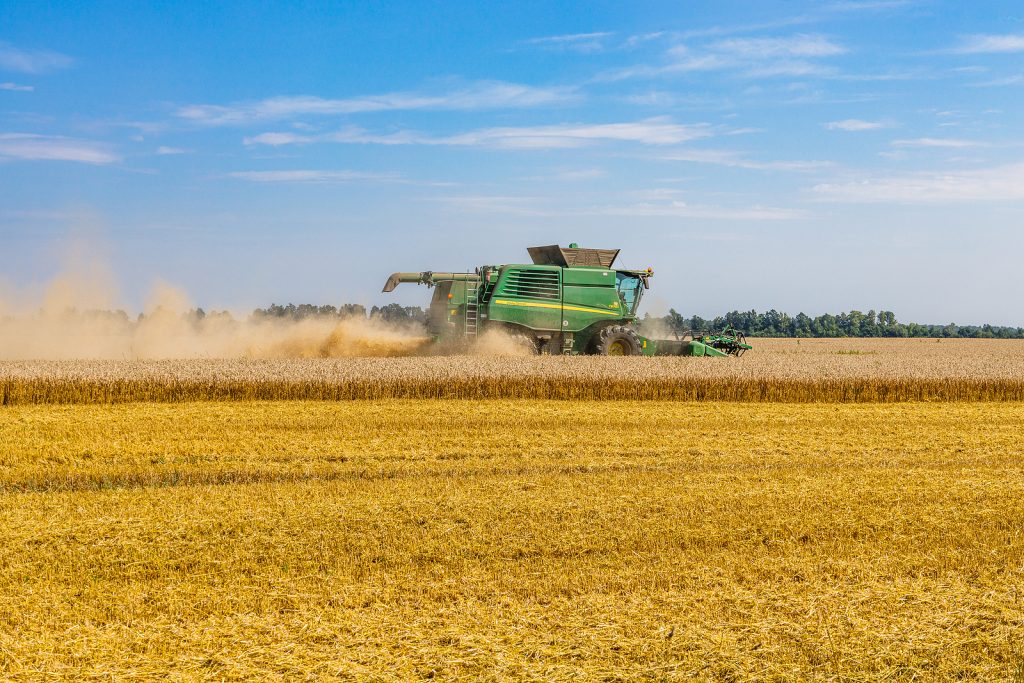 HeavyFinance launches Green Loans to generate carbon credits in European agricultural land
Vilnius-based HeavyFinance, a European climate tech investment marketplace for the agricultural industry, has launched Green Loans to tap into a rapidly growing carbon credit market.
This new debt instrument enables both retail and institutional investors to get returns from the sale of CO2 removal credits generated in European farmland. With the urgent need to take an action on climate change and the high demand on the voluntary carbon credit market, HeavyFinance says that investors in Green Loans can now expect up to 30 per cent annual returns with an investment period of four years.
With this financial product, farmers taking a Green Loan do not pay an interest rate, as returns for investors are generated from the sale of CO2 certificates.
HeavyFinance estimate to facilitate seven-10 million euros of debt capital during the first year after the launch of Green Loans, providing high-quality carbon certificates for investors while supporting farmers with the mass adoption of regenerative practices to tackle climate change.
"Green Loans is an exciting new offering, supporting institutional investors and farmers alike to play a central role in tackling climate change," says Laimonas Noreika, founder of HeavyFinance.
"Following our successful seed round, we are keen to make a splash in the European market, offering impact investing options to support the removal of greenhouse gas emissions. The agricultural sector has an important role to play in combating climate issues, requiring a unified effort from those within, and investing in, the industry to promote sustainable, low-carbon practices such as no-till farming across Europe."
Green Loans was set up to support carbon farming – an innovative approach aimed at reducing the amount of carbon dioxide entering the atmosphere by storing it within the soil, in turn leading to increased yields.
This regenerative approach to farming is based on sustainable agricultural practices such as no-tillage, strip or minimal cultivation, as well as crop rotation and management of crop residues, and according to a recent report by the Food and Land Use Coalition, regenerative agriculture could remove one billion tonnes of carbon dioxide equivalent per year by 2050.
HeavyFinance recently closed a three million euros funding round and plans to enrol over 150,000 hectares across Europe to generate carbon credits in countries such as Poland, Lithuania and Bulgaria by the end of the year.
---
Abris-backed logistics tech platform Alsendo buys Ecolet
Alsendo, a provider of tech-enabled delivery management solutions in Central Europe, backed by ESG transformation specialist investor Abris Capital Partners, has acquired Ecolet, the leading B2X focused parcel services platform in Romania and Bulgaria.
Founded in 2019, Ecolet serves approximately 5,000 customers – primarily small and medium-sized business clients. The acquisition has a strong strategic rationale, supporting Alsendo's international expansion and giving the business an immediate footprint in the Romanian and Bulgarian parcel services markets.
The transaction follows Alsendo's earlier domestic bolt-ons, as well as more sizeable add-ons of: Sendit, a parcel services platform in Poland (July 2021); Zaslat, a technology-enabled parcel services platform focused on consumers and corporate clients in the Czech Republic and Slovakia (September 2022); and Innoship, a Romanian SaaS carrier management software provider (October 2022).
The acquisition will cement Alsendo's leadership position in the Romanian market and support its transition from a traditional parcel broker model into a technology-driven provider of delivery management solutions with a regional footprint. Following the acquisition, Alsendo will target further consolidation and technological leadership through digital transformation, with new services dedicated to all customer segments.
"This is the latest step in Alsendo's strategy to build the largest tech-enabled delivery management solutions provider in Central Europe, as we drive international growth and value creation through buy and build," says Edgar Kolesnik, partner at Abris Capital Partners.
"The acquisition of Ecolet establishes Alsendo's position in the Romanian reselling market and unlocks cross-selling potential within the wider business, particularly with Innoship, complementing their technology offering."
Alsendo (previously apaczka) is the largest delivery management solutions provider in Central Europe, operating as an end-to-end multi-carrier shipment intermediary dedicated to e-commerce platforms, marketplaces, global enterprises and SMEs, cooperating with the leading players in the regional courier delivery market.
Abris acquired Alsendo in November 2020, with a plan to capitalise on the ongoing growth of e-commerce globally, at the same time executing an ambitious organic and acquisitive expansion programme.
---
Unlike many news and information platforms, Emerging Europe is free to read, and always will be. There is no paywall here. We are independent, not affiliated with nor representing any political party or business organisation. We want the very best for emerging Europe, nothing more, nothing less. Your support will help us continue to spread the word about this amazing region.
You can contribute here. Thank you.