Emerging Europe's start-up scene is thriving: new money is pouring into the market all the time. To keep you up to date with the latest investments, innovations, movers and shakers, each Monday Emerging Europe brings you a handy round-up of the region's start-ups which closed financing rounds over the previous seven days.
---
Romania's Techcelerator launches investment readiness programme for tech start-ups
Techcelerator, Romania's tech accelerator for technology start-ups is launching an investment readiness programme designed to prepare start-ups to attract seed investors and raise successive rounds up to one million euros.
Eligible start-ups can apply by July 4 on the Techcelerator.co website or the F6S platform.
The programme is targeting technology start-ups from Romania and Southeast Europe, which are preparing to raise a round of seed investments within the next one-six months. To be eligible, they must be mature start-ups, with traction, which provide tech products and are highly motivated to scale internationally. They need to have a strong team, stable partnerships, and clients.
From July 8 to 27, the programme will run over three bootcamps, including ten workshops and practical sessions and will end with a private pitching event.
"Attracting seed investments can be the most difficult part of successful international development," says Cristian Dascălu, co-founder of Techcelerator and Gapminder VC Partner. "Consequently, we have developed the investment readiness programme, together with our community of investors, to help start-ups prepare for higher rounds of investment."
Through the programme's investment partners – GapMinder VC, LAUNCHub Ventures and the online investment platform SeedBlink – participating companies will have the opportunity to get visibility and pitch their business ideas.
The investment readiness programme is supported in Romania and Southeast Europe by Google for Startups and Google Romania, which offers the finalists mentoring sessions, resources to accelerate startups as well as 100,000 euros in Google Cloud credits.
---
Estonia's Xolo raises three million euros for business admin platform
Tallinn-based Xolo (previously known as LeapIn) has closed a funding round of three million euros from Karma Ventures and Vendep Capital, as well as angel investors Wise co-founder Taavet Hinrikus, Skype co-founder Jaan Tallinn's Metaplanet Holdings, and former LexisNexis CEO Andrew Prozes.
Xolo helps micro businesses, solo entrepreneurs, and sole traders get set up and running in a matter of minutes. It includes everything a micro business needs: banking, invoicing, taxation, and compliance.
In 2020, as the global pandemic raged, many people turned to entrepreneurship and online business. As a result, Xolo's business shot up. The company now supports over 75,000 "solopreneurs" in over 200 countries and is generating an ARR (annual recurring income) of four million euros.
"There are more than 40 million independent knowledge workers around the world. The growth of that number has accelerated during the pandemic," comments CEO Allan Martinson. "Also, we have seen that they are actually doing better than before the pandemic. Average billing of a Xolo customer has increased 29 per cent in a year."
The newest round brings the company's total funding to 11.2 million euros.
---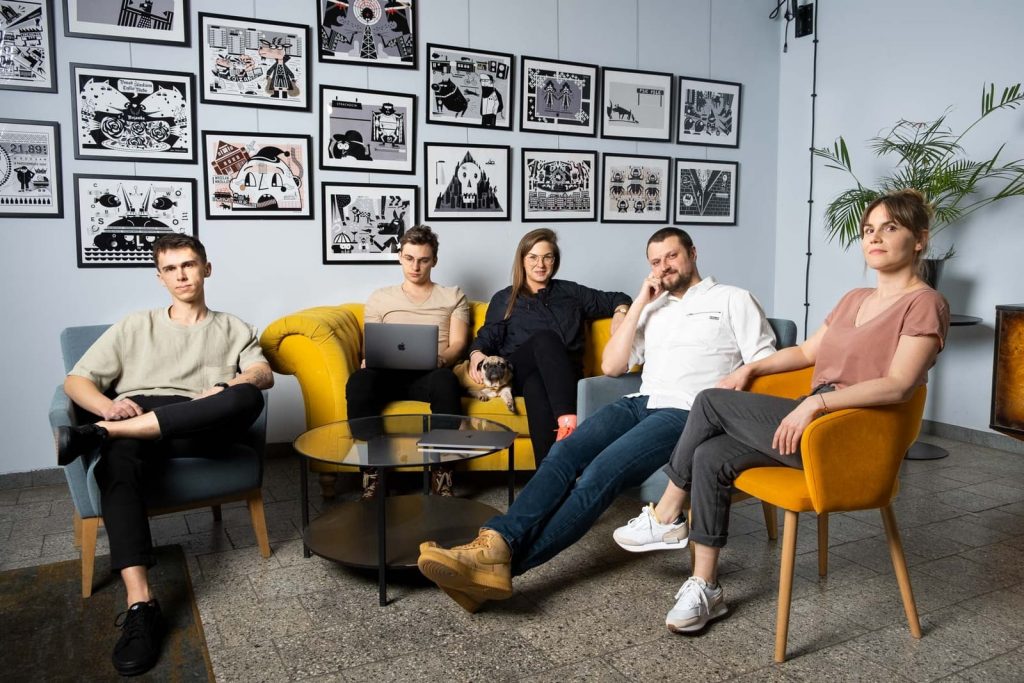 Polish B2B start-up Meetsales raises 800,000 euros in pre-seed round
Wroclaw-based Meetsales is a B2B start-up aiming to add a human touch to B2B e-commerce. It recently closed a seed round to the tune of 800,000 euros, led by Atlantic Labs.
Founded in 2020 by Tamara Bolsewicz and Jakub Mikołajczyk, Meetsales wants, in its own words, to "hybridise the global B2B e-commerce world." The company aims to give sales professionals the space to build personal relationships with clients while also providing data-drive insights to help close more deals.
"It's easy to purchase one thousand pairs of socks from China, but when you have to buy one thousand different electronic components, it gets complicated, especially when you are on your own, without the helping hand of an expert," explains Bolsewicz, CEO. "Therefore, the most significant clue for us is the combination of the human factor with e-commerce."
Meetsales comes out of the Karwatka Brothers' incubator, Catch The Tornado.
---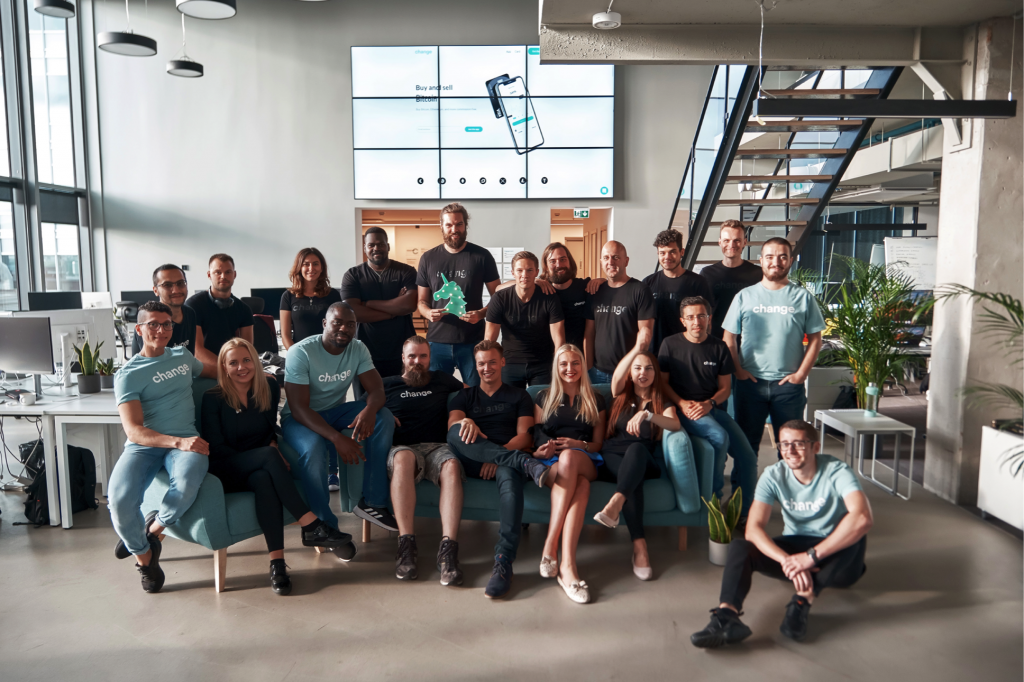 Estonian crypto investment platform Change closes 3.7 million euros
Tallinn's crypto retail investment platform Change has closed an oversubscribed 3.7 million euros round that saw buy-in from 50 invididual investors. This raise brings the start-up's value to 175 million euros.
Change reports that with this new money injection, it will foster team growth and firm up plans for international expansion.
Since its founding in 2016, the company has seen 85,000 verified customers pass through its doors, as well as 850 million euros in assets traded on the platform.
"We started with a mission to empower everyone everywhere to benefit from investing – be it with cryptos or more traditional trading instruments. Not only did this mean creating a platform that was simple to use, but it also meant being independently funded and driven by our community," says Kristjan Kangro, co-founder.
Change offers simple operation, independent funding and a community-driven ethos. It is one very few trading platforms that does not charge for bitcoin trades.
To date, Change has brought home over 18 million euros in funding and is backed by more than 7,000 private investors including Roger Cook, former Global CEO of DHL, and Hans van der Noordaa, former CEO of the Retail Division of ING Bank and Chairman of Deloitte.
---
Bulgaria-based and focused Vitosha Venture Partners launches 26 million euros early and growth state fund
There is a new player on the Bulgarian VC scene. Vitosha Venture Partners is based in Sofia and aims to support companies that are based in or related to Bulgaria.
A team of six seasoned investors are behind Vitosha and include Erik Anderson (ex-Startup Wise Guys and Tera Ventures), Max Gurvits (ex-Eleven), Marin Iliev (ex-NEVEQ), Maris Prii (ex-Startup Wise Guys and Invest Estonia), Nikola Stojanow (ex- Aeternity Ventures), and Paul Weinberger (Austrian VC veteran). Experienced Bulgarian ecosystem venture operators Kamen Bankovski and Stoyan Nedin round out the team.
Vitosha has concluded its most recent round of investments and has backed 13 Bulgarian start-ups for a total investment of 2.7 million euros. Investments were made in seven companies that joined the Vitosha Accelerate programme, as well as six seed-stage companies.
"We're bringing a new level of early-stage experience as a fund firmly rooted in the local ecosystem, but with partners based in Sofia, Vienna, Tallinn, and California, we're connecting the ever-growing number of successful founders and startups in Bulgaria and the region to global growth opportunities," says Vitosha's Max Gurvits.
---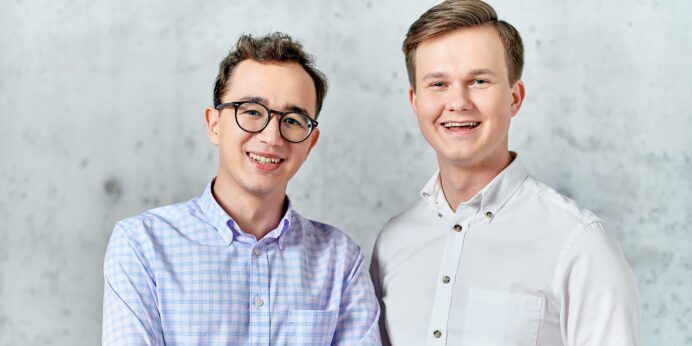 Poland's Ramp raises 8.3 million euros to expand its crypto payment service
Warsaw-based Ramp has raised 8.3 million euros from NfX with Galaxy Digital and recurring investors such as Seedcamp, firstminute capital and Fabric Ventures, as well as Mozilla, plus notable business angels associated with Coinbase (Balaji S. Srinivasan), Wise (Taavet Hinrikus), Dapper Labs (Roham Gharegozlou), IKEA (Bartek Pucek) and more entrepreneurs and executives from the fintech and crypto industries.
Founded in 2017 by Szymon Sypniewicz (CEO) and Przemek Kowalczyk (CTO, CPO), the company aims to do for crypto what PayPal has done for e-commerce.
Today, most crypto exchanges cater to those who want to exchange fiat currencies for crypto and engage in crypto speculation. Ramp takes a different view.
Interested companies embed Ramp's payment infrastructure into their existing systems. This way, crypto payments are opened up for a wider group of people.
Ramp's platform is registered with the UK Financial Conduct Authority and with the The Polish Financial Supervision Authority.
The payment infrastructure is already used by Opera to let browser users top up their crypto wallets from within the app and by Sorare in its global fantasy football NFT game.
The company has already partnered with more than 200 developers, including Mozilla, Opera Labs, Dapper Labs (the company behind NBA Top Shot and the new Flow blockchain), Sorare and top crypto and DeFi apps like Aave, Argent and Zerion.
With the new funding, Ramp plans to further expand its network, reach more brands and make cryptocurrencies less niche and exclusive.
"If we're to continue to grow as a society, we need to make sure our financial systems are following suit. Crypto is one of the most promising technological frontiers for advancing finance and payments. For years however, the industry was focused on speculation, creating products like crypto exchanges. Unlocking crypto's use cases seemed like an afterthought. Now we feel it's time for the industry to start delivering useful applications and Ramp is here to make the mainstream transition to crypto much easier," says Ramp co-founder and CEO Szymon Sypniewicz.
---
Unlike many news and information platforms, Emerging Europe is free to read, and always will be. There is no paywall here. We are independent, not affiliated with nor representing any political party or business organisation. We want the very best for emerging Europe, nothing more, nothing less. Your support will help us continue to spread the word about this amazing region.
You can contribute here. Thank you.