Emerging Europe's start-up scene is thriving, and has hit the 2021 ground running: new money is pouring into the market all the time. To keep you up to date with the latest investments, innovations, movers and shakers, each Monday Emerging Europe brings you a handy round-up of the region's start-ups which closed financing rounds over the previous seven days.
---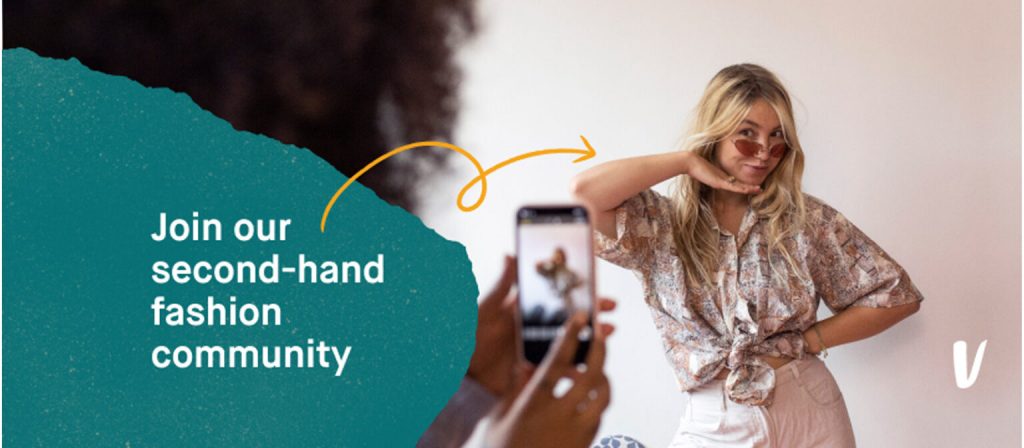 Vilnius-based second hand fashion start-up Vinted raises 250 million euros
The consumer-to-consumer second-hand fashion platform Vinted has raised 250 million in its Series F funding round led by EQT Growth.
Founded 13 years ago, Vinted became Lithuania's first unicorn in 2019 following a 128 million euros raise. In 2020, the start-up acquired its Dutch competitor United Wardrobe.
"Vinted is transforming the second-hand fashion market across Europe through their customer-centric approach and extraordinary execution," says Carolina Brochado from EQT Growth, who has now joined Vinted's board.
With the new funding, the company will expand to new markets, both in Europe and beyond. It will also invest in the overall buyer experience in the areas of "trust and safety, payments, shipping, infrastructure and other and new product tools and features."
"We want to replicate the success we've built in our existing European markets in new geographies and will continue investing not only to improve our product, but also to ensure we continue to have a positive impact," says Vinted CEO Thomas Plantenga. "We believe today's milestone is a vote of confidence in our commitment to the circular economy and our relentless effort to build a business that encourages more people to buy and sell second-hand."
---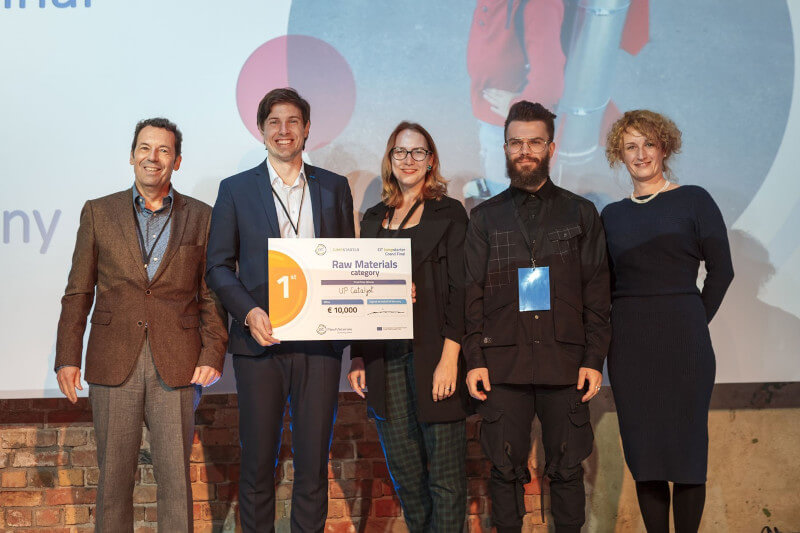 Supported by the ESA, Estonian UP Catalyst will produce oxygen on Mars
Human exploration of Mars might still be far in the future, but that doesn't mean various firms and organisations are not hard at work trying to make it happen.
Estonian team UP Catalyst will now join the scientific effort to create technology that will one day enable human life on the red planet with support from the European Space Agency (ESA).
Its technology works similarly to NASA's Mars Oxygen In-Situ Resource Utilisation Experiment (MOXIE, for short) but is different in that it reprocesses carbon dioxide into valuable carbon nano-materials. These materials can then be used in various fields of space industry, such as battery and ultracapacitor technologies, conductive and strengthening coatings, polymer formulations, water filters and more.
MOXIE works by separating oxygen atoms from carbon dioxide molecules, which are made up of one carbon atom and two oxygen atoms.
"We still have a lot of work to do as we move toward our goal of one day seeing humans on Mars," says Dr Gary Urb, CEO of UP Catalyst. "The first steps in our production development have shown promising signs in becoming a strong contender both in the space industry and nanotechnology sector."
"UP Catalyst has a very strong scientific and technical background which translates into high potential to support human missions on Mars," says ESA Business Incubator Centres (BIC) project manager Sven Lilla. "ESA BIC funding is just a small indication of the ESA support for UP Catalyst to connect them with the right mentors and field specific experts to start scaling up their production method."
The UP Catalyst team says it is looking forward to being part of a project of such scale.
NASA is hoping to be able to send humans to Mars in the 2030s, while Elon Musk's SpaceX hopes to arrive first in 2026.
---
Polish ProperGate raises one million euros to digitalise construction site logistics
Warsaw-based ProperGate has just closed a seed round of one million euros.
"The acquired financing will allow ProperGate to expand its team and support faster development resulting from the growing needs of customers and partners," says Rafał Grudzień, ProperGate's CEO.
"We are facing new challenges related to international expansion, product development, and integration with both suppliers of materials and of complementary technological solutions. Our new investors bring us not only financial capital, but also access to a global network of construction companies, along with valuable experience in cooperation on every continent."
Since 2018, when it was founded, the start-up has offered cloud-based software that optimises logistics on complex construction projects. By using its technology, the company is able to iron out the many inefficiencies in the flow of materials along the supply chain and within the building sites.
Its solution can be applied to everything from skyscrapers and residential buildings to logistics centres. ProperGate has already teamed up with major players in the construction and real estate business such as Skanska, Kajima Poland, BESIX Group, CFE, and 7R.
By digitalising logistics, which at many construction sites are still manual or semi-manual, the company is able to reduce costly delays, minimise risk and maximise the chances of the project turning a profit. This is especially important, as the construction business operates on very thin margins (1.5 to two per cent being common) so it does not take a lot to make a project lose money.
"The growing real estate development pipeline in ProperGate's existing and key expansion markets, combined with the need for smarter and tech-enabled solution adapted to the current needs of construction companies, give us great comfort in this next stage of expansion and growth for ProperGate," says Wiktor Karol Waligora, partner and co-founder of Realty Corporation, one of the lead investors in the seed round.
---
Unlike many news and information platforms, Emerging Europe is free to read, and always will be. There is no paywall here. We are independent, not affiliated with nor representing any political party or business organisation. We want the very best for emerging Europe, nothing more, nothing less. Your support will help us continue to spread the word about this amazing region.
You can contribute here. Thank you.