Slovenia last week became the first country in the EU and emerging Europe to declare the end of the coronavirus epidemic.
The decision was taken on May 14 after the number of new infections in the country had fallen considerably over the past two weeks. There have been only 37 new cases of Covid-19 in the country since May 1.
However, while the epidemic is now formally over, some restrictions are still in place. They include social distancing and wearing masks in indoor public spaces such as shops. Public gatherings of more than a handful of people are still banned. There are still 1,089 active cases of the virus in the country, according to Johns Hopkins University of Medicine.
Montenegro meanwhile may this week become the first country in the emerging Europe to declare itself free of Covid-19. There are now just four active cases of the virus in the country, down from 25 on May 11.
The country's strict lockdown measures, however, have led to renewed tensions with neighbouring Serbia.
Last week, a number of Serbian Orthodox priests were detained for leading a procession attended by thousands people without wearing surgical masks or respecting distancing rules.
The priests were later released, but their arrests sparked protests in several towns in Montenegro and Serbia, during which protesters clashed with police, and dozens were arrested.
Montenegro, like many other countries in the region, now faces a dilemma as it looks to restart its lucrative tourism industry without causing a new spike in infections. Montenegro relies on tourism for two-fifths of total current account receipts, by far the largest percentage in Europe. The government is expected to announce plans for the summer tourism over the coming days.
In Georgia, another country whose tourism sector is hugely important, and which has also so far kept Covid-19 under control, foreign visitors will be welcome from July 1. Georgia is about to create a number of Green Zones, beginning with Batumi and the Ajara region, where the chairman of the regional government, Tornike Rijvadze, has done much to ensure that tourism can restart, noted this week that social distancing will be monitored on the beach and added that he is sure both Georgians and international tourists will take into account social distancing to be safe.
The country has even come up with a new slogan: Georgia: The Safe Destination.
"Before, the world knew us as a country for our ancient traditions of hospitality. Now the world will recognise us as a safe destination. We need to use the new competitive advantage that our country has acquired in its fight against the pandemic," says Natia Turnava, Georgia's economy minister.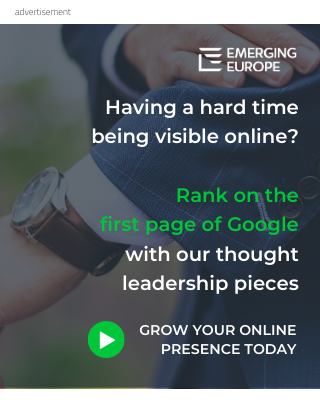 On May 15, the Baltic states of Latvia, Lithuania and Estonia opened their borders to each other, creating a so-called "travel bubble". Free movement, however, will only be for citizens of the three countries already in the new border-free area: anyone entering from outside will have to go into quarantine for 14 days. The three Baltic states continue to lead the way in the number of tests being carried out: all three have now tested more than five per cent of their populations: in Lithuania, more than eight per cent of people have been tested.
The coming week could well be one of the most crucial in recent months. With the rate of new cases now falling almost across the board, lockdowns are being eased all over the region. Restaurants, cafes, and bars reopen in Poland today, Romania reopened shops and parks at the weekend, and in Serbia life is, according to one local, "much as it was before coronavirus".
This relaxation of restrictions comes with risks, however. The number of new infections will be carefully monitored in coming days for signs of a spike. There is much optimism in the air, but it could quickly be dampened by a sharp rise in new cases.
One country in emerging Europe which does not have cause for optimism is Belarus. Having ignored the threat of coronavirus for months, the country now has by far the highest number of cases in the region: just under 30,000. Almost 7,000 new cases have been reported over the past week. The country still has no restrictions in place aimed at preventing the further spread of the virus.
—
Unlike many news and information platforms, Emerging Europe is free to read, and always will be. There is no paywall here. We are independent, not affiliated with nor representing any political party or business organisation. We want the very best for emerging Europe, nothing more, nothing less. Your support will help us continue to spread the word about this amazing region.
You can contribute here. Thank you.