As many as 200 people, including investors, politicians and other key decision makers from across central and eastern Europe took part in the EBRD-Emerging Europe Outlook on Bulgaria on June 4, held at the EBRD's headquarters in London. Discussion and key-note addresses focused on a number of fields, including automotive and aerospace, tourism and real estate. Two areas, however, dominated the panel sessions: outsourcing/business processing and energy.
"The Bulgarian outsourcing industry has grown from almost nothing to become one of the most attractive in Europe for investors," said Jurgen Rigterink, first-vice president and head of client services group at the EBRD during his opening address. "There is still much to be discovered about Bulgaria, we need to make the most of the opportunities it offers."
Alexander Manolev, the Bulgarian deputy minister of economy, was keen to underline some of the key factors making Bulgaria an attractive destination for investors.
"The credit ratings agency Standard and Poors just recently upgraded our rating from stable to positive," he said. "We are a competitive destination, with the lowest taxes in the region, both income and corporate, the lowest operational costs and the fastest growing ICT sector, which now generates 2.5 billion euros in turnover annually."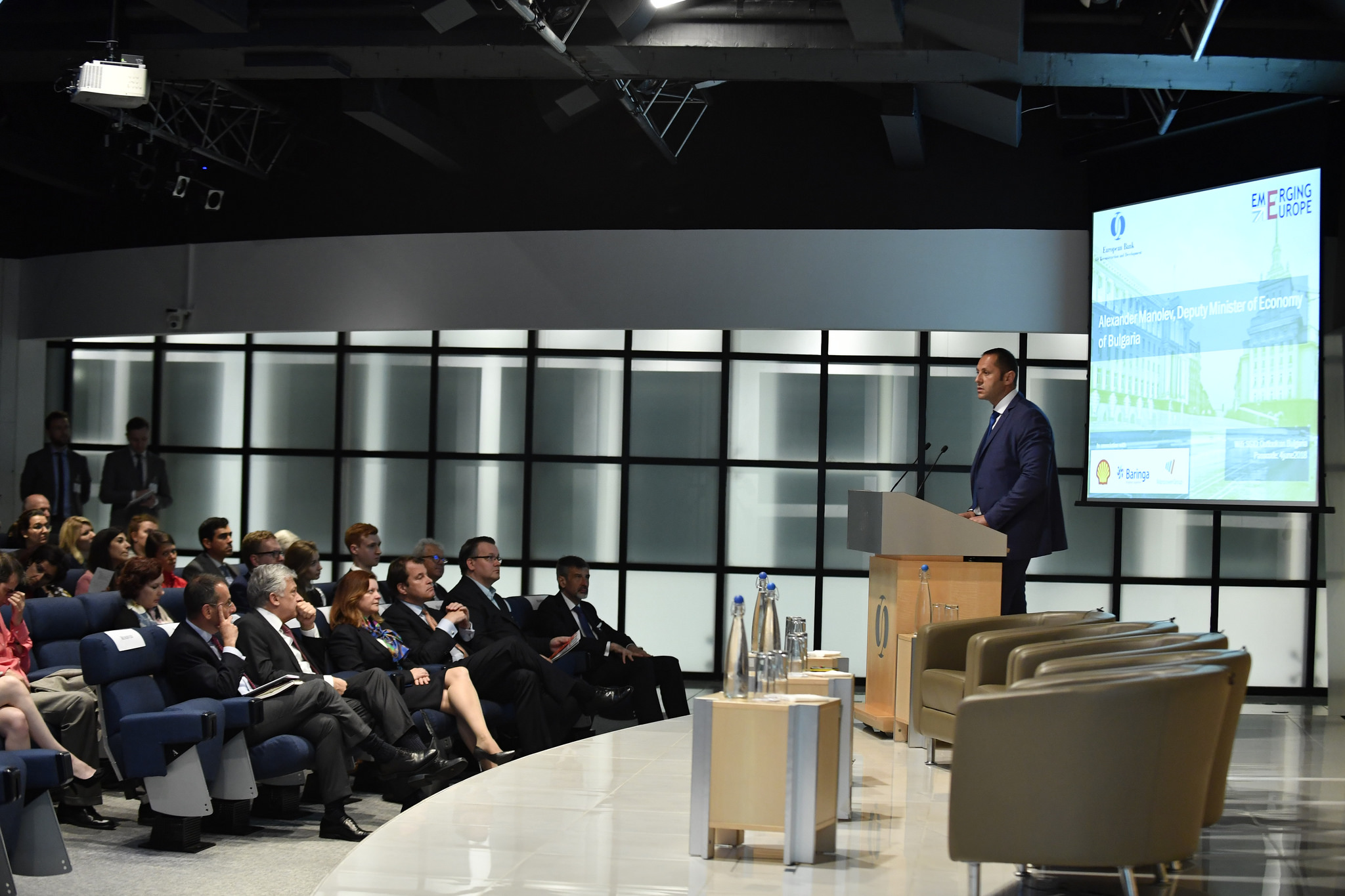 Alfonso Velasco Tamames, a research analyst at the Economist Intelligence Unit, added the the chorus of approval for Bulgaria did warn that more needs to be done on reforming the country's institutions.
"Bulgaria is doing well," he said. "Growth is solid and will remain at around 3.5 per cent for the next couple of years, but while progress has been made on reform much more needs to be done, not least in the justice system. There also needs to be more political stability."
"Bulgarian outsourcing is not just about cheap call centres, it's about innovation and research and development," said Evo Stefanov, managing partner at Methodia, a business solutions provider which began in Palo Alto in California but now bases its operations in Bulgaria. "Some of the biggest companies in the world are running their entire businesses from Sofia, where senior engineers are earning great salaries. Indeed, given the cost of living these engineers are realising that they are fare better off in Bulgaria than they would be elsewhere."
During a panel session which looked at energy and infrastructure, Matteo Patrone, the EBRD's regional head for Romania and Bulgaria, stressed the need for infrastructure to be viewed as a regional, and not national issue, particularly when it comes to energy. "Infrastructure means many things," he said. "It is not just about roads. Bulgaria is an energy intensive economy and we need to make sure that we can help the country meet the challenge that poses."
Jayesh Parmar, partner energy and resources at Baringa, explained that he sees gas as a key part of Bulgaria's future energy mix.
"Gas offers Bulgaria a real opportunity to meet its 2030 energy strategy targets," he said.  "The critical issue is the trilemma: meeting decarbonisation targets, meeting the security of supply, and doing this affordably. The real risk is that without considering the role of gas, the trilemma will be much harder to meet."